Bettors for Trump but Sportsbooks for Biden? Why the 2020 Election Makes for Confusing Betting Markets

Joe Biden is leading in the polls ahead of the 2020 US presidential election. A quick Google search will pull up results that support that statement.
He is also the bookies' choice to be elected as president when all votes have been decided. But among bettors, incumbent president Donald Trump seems to be leaving the Democrat nominee with much ground to make up.
But why is that the case? Is there a reason for Trump's popularity among those betting on the 2020 US election?
It appears that there is more than one reason for gamblers around the world looking to cash in on Trump's odds to be re-elected. And today, I'm going to break down a few of the most important factors about why the bookies favor Biden, and why bettors are gravitating towards Trump.
Bettors See Value in Trump
A lot of late money has been placed on Trump recently, with some sources claiming that almost twice the amount of bets are being placed on the incumbent over Biden.
Despite the number of wagers on Trump being higher than the number of wagers for Biden, there have been periods when the overall amount of money being bet favored Biden. That's a similar pattern to the one that emerged in October 2016, when 65% of wagers were for Trump, while the majority of the overall money was placed on Hillary Clinton.
However, the most recent reports are that Trump is "winning" the betting race in both number of wagers AND money staked.
This tends to happen when bettors identify value in the odds of a presidential candidate like Trump, or, as was also the case, odds for the UK leaving the EU.
The Brexit vote saw more bets placed on "Leave" than "Remain," and just like with Clinton's chances of winning the 2016 election, the media and some polls had convinced the general public that Remain was a foregone conclusion.
Clinton's odds to beat Trump were around -900 at one point in her unsuccessful presidential campaign. To the small-time bettor, a price like that is going to be unappealing. Hence, why many saw the value in Trump's odds closer to the election.
But why was the Trump market in 2016 so swollen, despite most of the media giving him no chance of winning?
Could it be that media and polling information was actively ignored by some who saw it as severely biased towards Clinton? And if so, is this yet another reason why so many are betting on Trump to win in 2020?
Some Don't Trust the Media and Polling Data
Are polls given too much attention in presidential elections?
After 2016's debacle, this is a question that was brought up time and time again. I mean, not only was some of the polling data severely inaccurate and imprecise, but it felt to many Trump supporters and moderates like overbearing bias and unfounded claims.
Can we trust media polls when predicting the next president of the United States?
Attempting to answer that question leads us to several others. Has America learned from 2016? Were certain factions of the media held accountable for predictions and prognostications that were about as accurate as a broken watch? If not, should we care?
Why? Well, let's say some outlets are still working, fully unaccountable, with the same tools that helped create one of the most embarrassing political defeats in history. What is stopping them from doing it again?
In my opinion, there is little evidence to suggest that anything has changed. Both with the approach of the media and their methods for gathering reliable data ahead of this election.
Some even suggest that many outlets are even more biased against Trump, and will fail to recognize this in their broadcasts. Even to the point where scandals allegedly involving Biden's son are reportedly being "covered up" by the media to help the Democrats' chances of winning the election.
If certain factions of the mainstream media are not exactly forthcoming with what is considered as vital news to some, why would those same people believe these same outlets when they are giving Trump little chance of winning in 2020?
They were wrong in 2016. They could be wrong again.
The Changes in Trump's Odds to Beat Biden
As it stands, the odds for Trump to beat Biden come in at +140 with Bovada. Biden's odds are -185 with the same bookie, at the time of writing.
On August 21, Trump's odds were at +104 to Biden's -138. Just one week later, both men were almost neck and neck, with Biden at -115 to Trump's -110.
Now, here's where it gets interesting. Over the next month, news regarding the first debate, the death of Ruth Bader Ginsberg, and the first debate itself caused Trump's odds to tumble. The first debate, in particular, saw the largest knock to his odds for quite some time. Biden emerged as the favorite, and recent polling data widened the gulf.
But over the weekend, Biden's odds dropped from -166 to -185 with Trump's coming back in from +170 to +140. Bettors continue to favor Trump, but there is also big money with Biden.
Two eyewatering bets were recently placed on the former vice president through a site in the UK.
Why Are the Sportsbooks Backing Biden?
Sportsbooks rely on data (polls, fundraising accounts) as indications of probability.
In other words, if the source is credible and the information has been, to their best knowledge, untampered, that is one way of synthesizing data available on voters. This approach is not without fault, of course, but it relies on probability.
Needless to say, many bookmakers turned major profits from the result in 2016. But to intentionally play the same game this time around is unthinkable, and is not something that can be justified.
However, what can be justified is oddsmakers relying on polling information and fundraising accounts to get a better picture of who will win the election. They cannot make bold predictions about the US election without some kind of rationale for doing so.
Stats matter to bookies. But do they matter enough to you invest in them this time around? Well, there is nothing wrong with using as much data as you can to help you work out who is more likely to win the presidential election.
Questioning the validity of that data, however, is up to you. But if you are going to wager on the election, just make sure to choose from safe political betting sites that will honor their bets.
Betting on the US Presidential Election?
You might have seen our extensive coverage of the 2020 election on our politics blog? If not, my colleagues and I would love you to check out some of the latest material available on the race to the White House.
Alongside providing answers to FAQs about betting on the election, we cover various angles that will surely be of interest to you.
You can find some of our popular material, below.
August
Casino of the Month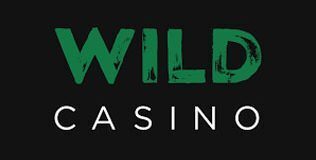 Welcome Bonus
250% up to $5,000