Betting on Zack Snyder and Justice League 2

I did not know I'd ever need a new rendition of Justice League. Joss Whedon botched the original to the point where it didn't feel like it could be salvaged.
Most assumed it wouldn't be worth salvaging.
Then news broke of a cut that existed from original director Zack Snyder. With public outcry growing in support of the famed director being afforded the chance to complete his vision, HBO Max made it happen.
Zack Snyder's Justice League did something few movies do; it gave the director full power to right the wrongs, catered to the fans, and actually (gulp) got better.
The Justice League director's cut wasn't perfect, and it was four hours long, but it was a major improvement. So much so, that fans are again clamoring for Snyder to be allowed to continue his work.
With lofty rumors about where things could go in Snyder's DC centric world, fans have already begun an online petition with the #RestoreTheSnyderVerse hashtag.
The question is obvious; will the studios bend the knee to their diehard fans again? Whether they do or not, entertainment betting sites are giving you a chance to make money off what happens next.
Odds for Zack Snyder to Direct Justice League Sequel
It's pretty likely you have the answer as to whether or not Zack Snyder will direct Justice League 2.
If you look at the latest odds at Bovada, things are overwhelmingly leaning away from Snyder getting the chance to see his vision through.
The odds are this staggering for good reason; a lot of characters could be changing hands (actors could be moving on), and the studio has been blunt about Snyder not being the guy.
That also comes from Snyder.
"Warner Bros. hasn't really expressed any interest in making more movies with me, and that's 100% fine. I understand."
That was the whole point of the Snyder Cut, too; closure.
The studio satisfies the fan base, Snyder gets to complete the job he started, and the world is whole again. The odds reflect all that logic, too.
But Zack Snyder's Justice League was fairly good, and it's not like the director has said he wouldn't want to keep working in this comic book world if given the chance.
Where there is a will, there's a way. The odds are against Zack Snyder directing a Justice League sequel, but is that the way you should bet?
Should There Be a Justice League Sequel?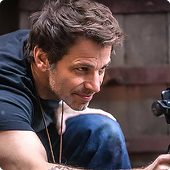 Before you even think about betting on whether Zack Snyder will get to direct Justice League 2, you need to ask yourself an important question.
Should there even be a sequel to Justice League? If so, what would it look like, who would be retained, and is Snyder the guy for the job?
Judging by his previous work in this DC universe, the logical answer is that a sequel does make sense, and that Snyder is probably the best fit to see this thing through.
Look no further than the comparison between the two Justice League films.
Whedon's version picked up Snyder's scraps and did little with the emotive landscape originally provided.
He didn't have the luxury of wielding his creative power over the course of four hours like Snyder ultimately did, but he also eradicated crucial storylines, with the elimination of a touching Cyborg backstory standing out as the worst omission.
Ultimately, Whedon's Justice League was thin, overplayed, and watered down. It felt too much like it was trying to be The Avengers, and sorely missed the mark.
Unsurprisingly, it scored a 40% rating by the critics on Rotten Tomatoes, and just 71% from the fans. Once Snyder stepped in, the character development improved, the storytelling was more genuine and had emotional depth, and the villains were better.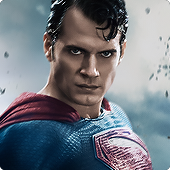 That led to a 31% ratings leap, and the audience raved (95%). This was admittedly a sharp turn from how the critics viewed Snyder's previous DCEU dabbling (29% for Batman v Superman and 56% for Man of Steel).
Of course, it always felt like critics expected those movies to be more upbeat, and unfairly compared them to Marvel films.
Snyder had his own vision, with more authentic, darker roots.
Snyder also has a knack for nailing intense action scenes. I mean, just check out that Wonder Woman bank scene.
That was sublime.
Really, all the action in Snyder's films is intense, and well-choreographed. They're often CGI-laden, but it all can't be perfect.
His DCEU films – and specifically his Justice League – weren't going to be for everyone, but they were arguably exactly the way the stories needed to be told.
Why Snyder Could Direct Justice League 2
If you want to bet on Snyder picking the torch back up and marching into the fray as the leader of DCEU movies, you need some logic to it.
As you see above, the odds are working against him to be the director of any proposed Justice League sequel.
Still, the Snyder Cut was good, and people want more. And those +300 odds are pretty alluring for any wishful thinking comic book fan that is keeping their fingers crossed.
The pricing won't do anything for decision-makers in Hollywood, but the demand by fans and the trending #RestoreTheSnyderVerse could catch their eye.
The demand for Snyder's chance to re-do the botched film worked once, and it certainly could again.
Snyder has more than the support of fans, too. Some of the actors that have worked for him have voiced their desire to keep the SnyderVerse going.
In all fairness, Joe Manganiello had a bit role, and Snyder had big plans for his character in future films.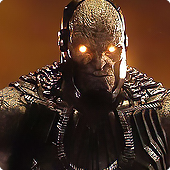 He's a tad biased here, but still, the acting talent joining the movement for more Snyder inclusion in the DCU can't hurt.
On top of that, fans really liked what they saw in the new cut of Justice League.
Specifically, Snyder put a new twist on the villains, and teased a harrowing battle with the mighty Darkseid.
The story sets up in similar fashion to The Avengers films, but the Knightmare sequences offered in Justice League bring a whole new flavor to this dish.
Darkseid is as formidable as Thanos, if not even more ruthless and frightening. Any future Justice League films would seem empty without him at this point, and Snyder's ability to stage the hype so brilliantly demands he (at least be considered to) be part of that story, too.
Why Snyder Won't Be Brought Back
Well, it's more why it "almost certainly" will not happen. The main reason? The studios have been quite public about moving on.
They didn't allow Zack Snyder to come back and complete his vision with an eye on the future. They saw it as a good way to provide resolution to their fan base, and to close the door on this installment of the DCEU franchise.
Zack Snyder's Justice League ends his run at the helm, and he's said to be moving on with Netflix or another entity.
Contractually, a Justice League sequel directed by Snyder doesn't make sense going forward. The studios have been vocal about this being the end, too, and if their plans in the future are as clear and as concrete as they suggest, going back to Snyder wouldn't make much sense.
There are also changes coming.
A new Superman film was announced, with Ta-Nehisi Coates attached to run it, and a black Superman pegged to be featured in some capacity.
Believe it or not, you can bet on which actor takes over that role, too.
There are also rumors circulating that Henry Cavill's days of donning the blue tights and red cape are numbered, and that Hollywood is excited to turn the page on this chapter of the DCEU.
The odds also tell us quite a bit here. Snyder isn't likely to return as director for a lot of reasons, but a -500 price for the "no" side of it feels pretty daunting for entertainment bettors and superhero movie fans alike.
Betting on Zack Snyder's Justice League Future
This feels like an easy call. The odds greatly favor Snyder being done with the franchise, and Warner Brothers has literally come out and said that Zack Snyder's Justice League was the director's swan song.
The only glimmer of hope is the lingering love from the fans, and the desire for some of the actors to keep their favorite director on board.
Bettors shouldn't ignore this pull completely, either. James Gunn was fired from Guardians of the Galaxy, only to ultimately be brought back.
Snyder was replaced for Justice League after he had to step away due to the death of his daughter, and even after the first film completely flopped, the studios allowed him to do it all over again in his own vision.
These are likely more anomalies than instances that will help us predict anything, of course.
It feels like the two sides are ready to move on. There will surely be another Justice League movie, but it's extremely unlikely Zack Snyder gets to direct it.