Betting on the Winner of the AL Central Division – MLB Odds and Predictions for 2020

It's unclear when the 2020 MLB season will begin, but the plan is for baseball teams to hit the diamonds at some point this year.
Whether it's in front of empty stadiums remains to be seen, but you can bet on when baseball will be back.
You can also profit from the MLB in other ways, assuming we do get a season this year.
One such way is to bet on who will win each division. I've started the process for you with my 2020 AL East betting preview, and now it's time to check out the AL Central.
The Minnesota Twins are the favorites to win the AL Central after stealing the division last year. Are they locks to repeat as AL Central division champs, or should bettors consider backing a sleeper bet?
Let's take a look at the latest AL Central odds and come away with an ultimate prediction.
2020 AL Central Odds
The Twins make sense as the tentative favorite to win the AL Central. Not only did they win 101 games in 2019, but they simply have more talent than everyone else behind them.
Cleveland is their biggest threat in name, but they lost some key pitching over the past year, and their bats don't carry as much thump, either.
Minnesota makes sense as the top bet to win this division, but it's still worth wondering if someone else in this division can stage the upset. Bettors need to take a good, hard look at each team before placing a bet.
After all, the AL Central could produce one of the most tense division races that not everyone will see coming.
Minnesota Twins (-150)
The Twins are the best team in the AL Central by default. They cleared 100 wins last year and won the division, and they had one of the most potent offenses in baseball.
Minnesota ranked first in home runs and second in runs, easily displaying their ability to score and do so in a hurry.
Their chief problem has forever been on the mound, but they made notable moves to improve in that regard, with incoming talent like Kenta Maeda and Rich Hill potentially giving them a boost.
Cleveland Indians (+275)
The Tribe are taking a step back in theory, as the departure of tried and true aces like Corey Kluber and Trevor Bauer shouldn't be taken lightly.
Cleveland has also lost some stellar sticks in the past two years, as guys like Edwin Encarnacion and Michael Brantley are elsewhere now.
The good news is the Indians still have Mike Clevinger and Shane Bieber on the mound, while Francisco Lindor headlines an offense that was still average as a whole.
Cleveland will be leaning more on younger talent than they have in years, however, which makes them a mild risk even at a nice price point.
Chicago White Sox (+350)
If you're rolling the dice with Cleveland, you might as well dream bigger and consider backing the White Sox. Nobody got better than they did in this division this offseason, as they appear poised for a big leap.
Chicago won just 72 games a year ago, but they revamped their pitching rotation with the arrival of Dallas Keuchal. He joins a lineup that already features rising stars in Lucas Giolito, Carlos Rodon, and Michael Kopech.
The White Sox also vastly improved a struggling offense, with big bats like Yasmani Grandal, AL Rookie of the Year favorite Luis Robert, Nomar Mazara, and Edwin Encarnacion joining the roster.
Detroit Tigers (+10000)
The Tigers finished dead last in the AL Central last year, winning just 47 games and scoring the fewest runs in baseball.
Detroit won't be a lock to win much in 2020, but the offense should be better. C.J. Cron and Jonathan Schoop bring some added power to town and could help the Tigers be slightly more competitive.
Oddly enough, the strength of this team should be its defense. Matthew Boyd operates as a solid ace for the team, while AL Rookie of the Year contender Casey Mize could bolster this rotation more than most expect.
Kansas City Royals (+10000)
KC shares the same poor odds to win the AL Central as Detroit. They weren't much better in 2019, as they won just 59 games and ranked 26th in runs scored.
The Royals have more talent on their roster, of course, as a healthy Salvador Perez brings some nice pop back to a lineup that also added Maikel Franco.
On the mound, Kansas City is still just average. Danny Duffy heads a solid rotation, but one that is routinely among the most erratic in the majors.
Who Will Win the AL Central in 2020?
The Royals are talented but inconsistent. Detroit is better but still bad. That has the odds mirroring reality in that this is 100% a three-team race.
Cleveland has regressed a bit, but they still have very good pitching and a hard-hitting offense. Minnesota also has respectable arms, but they'll without a doubt only go as far as their nasty hitting can take them.
The Twins make sense as the favorite, but I can't get away from the White Sox. They already had some nice power in their lineup, but they added even more and could end up being more efficient, as well.
Chicago also has some nice pitching to work with, while the maturation of those arms — plus the arrival of Keuchel — just might be enough to push them over the top.
For more MLB division previews, feel free to check out our MLB betting blog.
AUGUST
Casino of the Month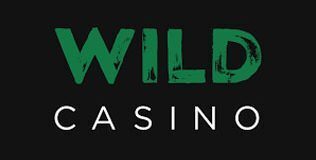 Welcome Bonus
250% up to $5,000
Read Review
Visit Site