Betting on the Winner of the 2021 NL Cy Young Award

A quick glance at the past winners of the NL Cy Young award hints that Trevor Bauer is a good bet to claim his second consecutive piece of hardware. Max Scherzer won the award in 2016 and 2017; Jacob deGrom was the honoree in 2018 and 2019.
Will the streak of back-to-back winners in the National League continue (Clayton Kershaw won the NL Cy Young in 2013 and 2014), or are we bound to see a first-time winner?
Let's hash through some of the candidates before landing on an NL Cy Young prediction.
NL Cy Young Odds in 2021
Interestingly enough, three of the top five names on the NL Cy Young odds sheet are playing for a new team in 2021. Bauer was lured to Los Angeles on a massive three-year deal, while the Padres landed Darvish and Snell via trade in late December.
Seeing stalwarts like Stephen Strasburg and Clayton Kershaw pushed down the list reminds you how stockpiled the National League is with Cy Young-caliber pitchers.
Let's get acquainted with some of those names.
Top Favorites for the 2021 NL Cy Young Award
Jacob deGrom has finished 1st, 1st, 3rd in NL Cy Young voting over the last three years, and now the Mets ace is in line to finally get some help. New York boasts the most potent lineup they've had in the deGrom era, not to mention, Jacob is sporting a nasty 2.10 ERA since the start of 2018.
Did I mention he led the NL in strikeouts in 2019 and 2020?
How electric was "BauerOutage" this past season in Cincinnati? Trevor Bauer's sizzling 1.73 ERA was by far the lowest in the National League and he joined Shane Bieber and Jacob deGrom as the only three pitchers to amass at least 100 strikeouts. Imagining what he can do surrounded by the Dodgers group of hitters is a scary thought for the rest of the majors.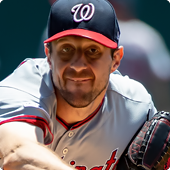 As rock-solid as Max Scherzer has been throughout his MLB career, he'll turn 37 in July and is starting to show some wear and tear.
His 3.74 ERA in 2020 was his highest since 2011, and he failed to complete six innings in 5 of his 12 starts. Even Dave Martinez would concede that the days of Mad Max tossing 200 innings per year are likely a thing of the past.
Rounding out the pitchers priced at +900 or lower is one of the newcomers in "America's Finest City." Yu Darvish finished runner-up in 2020 NL Cy Young voting on the heels of a 2.01 ERA and an MLB-high eight victories.
Transitioning to San Diego and pitching behind one of the best lineups in baseball will only make things easier for the all-time leader in career SO9 (strikeouts per nine innings).
Other Genuine NL Cy Young Candidates in 2021
Among the next crop of NL Cy Young candidates in 2021 are a bevy of talented arms. In this section, I'll zero in on four righties and a southpaw.
Walker Buehler
Blake Snell
Jack Flaherty
Luis Castillo
Aaron Nola
Sandwiched between Bauer and Kershaw in LA, Dave Roberts has the luxury of turning to Walker Buehler every fifth day knowing he will deliver. A possibly capped workload is about the only thing that could hold Walker back from being part of the NL Cy Young discussion.
Blake Snell is thrilled to get a fresh start after a bitter taste was left in his mouth in Tampa Bay. The 2018 AL Cy Young winner has never exceeded 181 innings, so don't expect Jayce Tingler to utilize Snell as a workhorse. At the same time, Blake can still win 17+ games and tally 225+ strikeouts in a 180-inning sample size.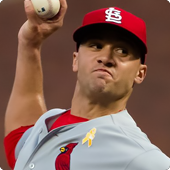 Forget about Jack Flaherty's trials and tribulations in the truncated season.
Postponements forced Flaherty to miss four weeks after a brilliant line on Opening Day, and the Cardinals powerful righty never got on track after that.
Look for Jack to bounce back and regain the same form that resulted in an NL-leading 0.968 WHIP in 2019.
Trevor Bauer moving on isn't ideal for David Bell, but he's still got one of the most dynamic righties in all of the National League. I'm not talking about Sonny Gray either, I'm talking about Luis Castillo.
The 28-year-old Dominican registered a 3.21 ERA and whiffed 89 batters across 70 innings. Should he be available for 32-33 starts in the upcoming year, expect 240 Ks at a minimum.
Last up is Aaron Nola, the Phillies workhorse who plowed down 96 batters in 71.1 innings last season. Nola's durability isn't an issue as he threw more than 200 innings in 2018 and 2019, and he's proven he's among the top strikeout pitchers in the league.
The fact that he's on Philly's books for under $12 million in 2021 is one of the better bargains in baseball.
Three 2021 NL Cy Young Sleepers
Dinelson Lamet is lurking at +2500 in a lot of spots, but his +3000 price tag at BetUS makes him one of the true NL Cy Young sleepers.
Having said that, it's hard to call Lamet a sleeper after the way he terrorized batters in 2020.
Dinelson Lamet in 2020 – By the Numbers
Games
W-L
ERA
Innings
Strikeouts
WHIP
Cy Young Voting
12
3-1
2.09
69.0
93
0.855
4th
As tremendous as Darvish and Snell are, it's not inconceivable that Lamet winds up being the Padres most productive starter.
Digging a bit deeper in the +5000 range are two more threats to win the NL Cy Young.
Starting with Carlos Carrasco, a guy who quietly ended the regular season with six consecutive quality starts. When the dust settled on 2020, the Venezuelan had struck out 82 batters in 68 innings was the proud owner of a reputable 2.91 ERA.
He'll now have a chance to shine in the Big Apple after being shipped to the Mets as part of the Francisco Lindor trade.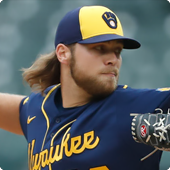 Latching onto Corbin Burnes at +5000 is another bet I endorse.
Corbin got his first shot as a full-time starter in 2020, and the Saint Mary's product did anything but disappoint.
Burnes hurled 59.2 innings and struck out 88 batters.
He posted a 2.11 ERA and allowed just two home runs, and he's forced Craig Counsell's hand into letting him go full throttle.
2021 NL Cy Young Prediction
I have an urge to back Jack Flaherty, but that could be me reaching myself after pegging Flaherty to win the award in 2020. The Dodgers and Padres each have three guys who could legitimately take the cake, and don't count out any of the flamethrowers in Washington or Atlanta.
However, when it comes to betting on the NL Cy Young in 2021, Jacob deGrom at +450 is looking awfully juicy. deGrom is priced at +375 at some of the other top MLB sportsbooks, and I highlighted his 2.10 ERA since the start of 2018. What I failed to point out is that Jacob has struck out a mind-boggling 33% of the batters he's faced over the last three seasons.
Pencil deGrom in to win his third NL Cy Young and start shifting your attention to the American League.