Betting on the Winner of the 2021 AL Cy Young Award

After releasing their first edition of 2021 AL Cy Young odds, the bookies have separated three men from the rest of the pack.
Gerrit Cole clocks in as the favorite after a fantastic first year in the Bronx. Lucas Giolito is screaming with upside after K'ing 97 batters in 72.1 innings. Shane Bieber ran away with the award in 2020 after putting together one of the most brilliant seasons by a pitcher that you'll ever see.
We know what that trio is capable of, but they're far from the only hurlers in the American League who have what it takes to win this award. Let's start with a peek at the pricing before checking in on some other contenders.
AL Cy Young Odds in 2021
Not all of the top baseball betting sites are seeing eye to eye at the top.
The AL Cy Young award odds above are from BetUS. For some reason that I can't explain, BetOnline installed Lucas Giolito at +450 – ahead of Shane Bieber, who's listed at +500.
I'm a big fan of Giolito and have been raving about the White Sox all winter, but ahead of Shane Bieber?
I'll bite my tongue on telling you how egregious that is. Instead, I'll use a visual.
Comparing Shane Bieber and Lucas Giolito in 2020
Games Started
ERA
W-L
Innings
Strikeouts
WHIP
WAR
Shane Bieber
12
1.63
8-1
77.1
122
0.866
3.3
Lucas Giolito
12
3.48
4-3
72.1
97
1.037
0.8
Lucas is really good, but Shane is on another level.
Favorites for the 2021 AL Cy Young Award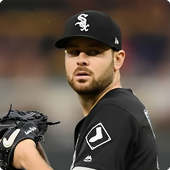 Bieber's dominance last season is displayed in the table above, but let me quickly put a bow on just how electric "Not Justin" was.
His 1.63 ERA was the lowest by a starter in more than 25 years, and he became the first pitcher to win the Triple Crown since Justin Verlander in 2011.
Gerrit Cole turned in his third straight year with a sub-3.00 ERA and plays for the team expected to win more games than anybody else in the American League. Dating back to the start of 2018, Cole is 35-10 and has whiffed 602 batters in 412.2 innings.
Moving along to Lucas Giolito, the 26-year-old right-hander strung together his second straight superb season in the Windy City.
The strikeout machine is surrounded by one of the best lineups in the MLB, and that means lots of run support should be coming Giolito's way. 17+ wins and 260+ Ks aren't out of the question.
The "Next-Tier" Guys
With Blake Snell and Charlie Morton out of the picture in Tampa Bay, Tyler Glasnow takes center stage and will continue strutting his stuff. The 6'8" California native led all starters in 2020 with a video-game-like 14.3 SO9 (strikeouts per nine innings).
While not quite as polished as the favorites to win the AL Cy Young award, Glasnow's win-loss record speaks for itself. A 5-1 mark last year gives him an 11-2 record since the start of 2019 (23 starts).
After finishing in the top-3 in Cy Young voting in back-to-back years, it's time to start valuing Hyun-Jin Ryu for what he is. The left-handed South Korean is simply one of the best and most reliable starting pitchers in baseball.
Hyun-Jin Ryu – By the Numbers
Year
Wins
Losses
ERA
Innings
Strikeouts
2018
7
3
1.97
82.1
89
2019
14
5
2.32
182.2
163
2020
5
2
2.69
67.0
72
The 2019 NL ERA leader is 26-10 over the last three years with a sparkling 2.30 ERA.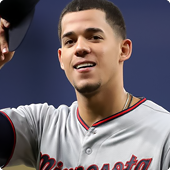 After showing consistent signs of progression leading into 2020, Jose Berrios took a slight dip in Minnesota in the truncated season.
His 4.00 ERA left Rocco Baldelli wanting more, and his 1.317 WHIP was his highest since his rookie year (2016). The All-Star in 2018 and 2019 will need to be at his best in 2021 if he plans on throwing his hat in the ring of AL Cy Young contenders.
One more name from this "next-tier" that I'd be remiss if I didn't bring up is Kenta Maeda. Berrios' teammate in the Twin Cities finished runner-up in AL Cy Young voting after posting the second-lowest WHIP in MLB history.
Whether he'll log enough innings to be in the discussion remains to be seen, but a 2.70 ERA and 10.8 SO9 are nothing to balk at.
AL Cy Young Sleepers for 2021
Let's peruse a bit further down the betting sheet to uncover a couple of AL Cy Young sleepers.
Joe Maddon may hand the ball to Andrew Heaney on Opening Day, but look for Dylan Bundy to be the Angels pitcher who ends the year with the highest WAR.
Bundy was able to break loose in 2020, sporting the lowest ERA (3.29) and highest SO9 (9.9) of his career. Maddon cited Dylan's arsenal of pitches for why he was able to shine.
"He has the ability to throw a fastball, a real curve, a slider, and a changeup for strike, and he knows how to elevate on top of that, so he really gives the hitter a lot to think about. And that's also why he can pitch more deeply to the game."
Another guy who won't be featured on Opening Day but has good enough stuff to win the AL Cy Young award is Cleveland #2, Zach Plesac.
Ill-advised decisions on Plesac's behalf cost him the final three weeks of August, but there's no denying how terrific he was during the eight games he started. Zach completed at least six innings in all eight of his appearances and surrendered 0 or 1 run in five of those outings.
Plesac's +6000 price tag at BetUS is especially appealing given his +4000 number at BetOnline.
2021 AL Cy Young Prediction
Bieber and Cole are the obvious choices, and Giolito at +550 has plenty of merit. If you want to go way outside the box, throw a dart at Triston McKenzie or Chris Archer. For my AL Cy Young prediction, I'm going out on a limb, just not that far. I'm rolling with Zach Plesac.
Plesac won't rank up as many strikeouts as some of the other candidates, but busting out for 18 wins and posting an ERA in the low-2s isn't out of the question.
Terry Francona continues to churn out upper echelon pitchers in Cleveland, and Plesac figures to be the next in line to break out.
September
Casino of the Month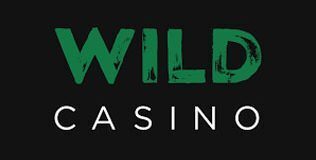 Welcome Bonus
250% up to $5,000