Betting on Who Will Reach 100 Premier League Goals First – Mane, Sterling, or Salah?

The Premier League 100 club is an elite society. Just 28 players have managed to notch up a century of Premier League goals since its inception in 1992, and as you'd expect, the list contains some legendary names.
Blackburn Rovers and Newcastle United legend Alan Shearer reached the milestone in the fewest number of games, scoring 100 goals in just 124 EPL appearances. Meanwhile, modern-day heroes Harry Kane and Sergio Aguero are also high up on the leaderboard.
There are three current players who are closing in on 100 Premier League goals, and you can bet on which player will hit the landmark first.
Sadio Mane, Raheem Sterling, and Mohamed Salah will all be hoping to join the 100 club in the not too distant future. But who will win the race?
In this post, I scour the statistics and take an in-depth look at all three players. After assessing the options, I will also share my betting pick.
So, if you're interested in betting on who reaches 100 EPL goals first, you can check out my assessment below. Let's start by looking at the odds.
First to 100 Premier League Goals – Latest Odds
Here are the latest odds for betting on which player will be the first to score 100 Premier League goals. This market can be found over at 10bet.
As you can see, there is very little to separate the three players right now. Mane is the slight favorite, but Sterling and Salah aren't far behind. The bookies obviously think that this will be a tight race.
To better understand the odds, we need to take a look at how many goals each player has scored so far.
How Things Stand
The table below shows how many Premier League goals each player has scored in their career. It also shows how many games they've played to reach their total, and this will be an important factor to consider when it comes to deciding who will be the first to hit the 100-goal milestone.
TOTAL PREMIER LEAGUE GOALS
PLAYER
GOALS
GAMES
Sadio Mane
80
185
Raheem Sterling
77
250
Mohamed Salah
72
113
This table clearly reflects the bookmakers' odds. Mane leads the way with 80, Sterling is on 77, and Salah has scored 72. However, when you look at the total number of appearances, there are some glaring differences.
Sterling has played far more games than both Mane and Salah. In fact, the Manchester City winger already has more than twice as many EPL appearances as Salah, but he's only scored five more goals than the Egyptian.
To put things into perspective, Sterling averages a goal every 3.25 games. On the other hand, Salah averages a goal every 1.5 games. Mane sits somewhere in between his rivals with an average of a goal every 2.3 games.
If each player continued to score at their current rate, Salah would comfortably reach 100 goals first. But what's the likelihood of this happening? And can we solely rely on averages to make our prediction?
I believe we need to take a closer look at each player before deciding who will be the first to rack up a century of Premier League goals.
Sadio Mane
Mane joined Southampton from Austrian club Red Bull Salzburg in 2014 and spent two full seasons with the south coast side.
The Senegal international didn't exactly set the Premier League alight upon his arrival, but a record of 21 goals in 67 appearances for Saints is a decent return.
It's hardly surprising that Mane's goalscoring output went up a notch when he joined Liverpool. Despite missing a large portion of the 2016/17 season through injury, Mane still managed to net 13 goals in 27 EPL games during his debut campaign at Anfield.
The following season was relatively quiet for Mane, with the forward scoring 10 goals in 29 league appearances throughout 2017/18. But over the past couple of years, he has taken his game to another level.
Along with Arsenal's Pierre-Emerick Aubameyang and teammate Salah, Mane shared last season's Premier League Golden Boot. He bagged 22 goals in 2018/19, averaging a goal every 1.6 games.
On top of that, he's continued to score at a rapid rate this term. Before the season was put on hold, Mane had scored 14 goals in 26 top-flight outings.
Mane Must Maintain His Recent Form
If Mane is to reach 100 Premier League goals before Salah and Sterling, he'll need to sustain his recent goalscoring record.
When you split his six-year EPL career in half, it's clear that he's progressed massively during his time in England. He scored 34 goals across the first three seasons and has netted 46 in the previous three. Let's not forget there are still nine games remaining in the current campaign.
Now 28, Mane is in his prime. He has arguably overtaken Salah as Liverpool's most important — and productive — forward, while the consistency of his performances is frightening.
Overall, he has scored at a rate of exactly a goal every other game in the Premier League for Liverpool. But over the past two campaigns, he has averaged a goal every 1.7 games.
If Mane can continue to find the back of the net with the same frequency, then he'll almost certainly hit 100 Premier League goals towards the end of next season.
Raheem Sterling
It's fair to say that Sterling hasn't always been a natural goalscorer. His finishing ability was continuously called into question at the beginning of his career, so the idea that he would reach a century of EPL goals wasn't always on the table.
But under the guidance of Pep Guardiola, Sterling has excelled at Man City, and he is now regarded as one of the most dangerous forwards in the division.
Sterling started his career with Liverpool, scoring 18 goals in 95 league appearances for the Reds. Don't get me wrong; this is by no means a bad record for a winger. But in his four seasons at Anfield, there was little to suggest that Sterling would go on to become a prolific goalscorer.
The Englishman was initially signed by former Man City boss Manuel Pellegrini. But when Guardiola arrived at the Etihad Stadium in 2016, Sterling's productivity skyrocketed.
Following an up-and-down 2016/17 campaign, Sterling netted 18 league goals in 2017/18 before scoring 17 last season. This term, he'd accumulated 11 in 24 top-flight games prior to the season being halted.
The Guardiola Effect
Like Mane, Sterling's Premier League career took a while to kick off. But after a slow start, the speedy winger has gradually turned into an elite player.
Sterling has been transformed from an erratic youngster into a free-scoring forward, and there's no denying that Guardiola has played a huge role in his development.
Prior to working with Guardiola, Sterling scored 24 goals in 126 league games. But over the course of the past four years, he's bagged 53 goals in 124 league games under the Spaniard. That's more than twice as many goals in two fewer appearances.
The former Barcelona and Bayern Munich manager has helped Sterling to become a calm and composed finisher, while the 25-year-old's decision-making and positioning have also improved immensely under Guardiola's stewardship.
With City's UEFA ban looming, there has been plenty of speculation surrounding the future of both Guardiola and Sterling. But if the pair remain in Manchester for at least one more full season, Sterling stands a genuine chance of beating Mane and Salah to 100 Premier League goals.
Mohamed Salah
When Liverpool signed Salah in 2017, nobody could've predicted the impact that he would make. Sure, the transfer was viewed as a shrewd piece of business at the time. But Salah wasn't expected to be a goal machine.
After struggling to establish himself at Chelsea, Salah enjoyed two successful loan spells in Italy, first with Fiorentina and then with Roma. He left Chelsea to join Roma on a permanent basis in 2016, and after maturing into a tricky winger, Liverpool took a chance on the Egyptian.
Following his disappointing spell with Chelsea, there were question marks about how Salah would fare back in the Premier League. But he exceeded all expectations in his comeback season in England.
Salah's 32-goal haul in 2017/18 saw him claim the Golden Boot and break the EPL record for the most goals scored in a 38-game season. And to prove that he wasn't just a one-season wonder, Salah finished as the league's joint-top scorer last term.
Before the current campaign was suspended, the 27-year-old had scored 16 league goals in 26 outings. He only sits three goals shy of Leicester City's Jamie Vardy at the top of the 2019/20 charts.
Salah's Rapid Rise
With just two goals in 13 Premier League appearances for Chelsea, Salah wasn't known for his goalscoring exploits during his first stint in England. However, his record for Liverpool is nothing short of sensational.
The Pharaohs star has raced to 70 goals in 100 top-flight appearances for the Reds. Only Alan Shearer has scored more Premier League goals in his first 100 games for a single club.
Salah also overtook Luis Suarez to become Liverpool's all-time greatest overseas goalscorer earlier this season. His rise has been unexpected, but it's been a joy to watch.
Remarkably, Salah averages a goal every 1.4 games for Liverpool. If this rate is maintained, then he'll definitely reach 100 Premier League goals before Mane and Sterling.
First to 100 Premier League Goals – Prediction and Pick
There are numerous variables to consider when it comes to betting on this particular market, and I will attempt to cover all the bases now.
Firstly, it's important to take into account how long each player will be staying in the Premier League. After all, Mane, Sterling, and Salah are all highly sought-after, so there is a possibility that they could move abroad and play in a different league.
But given the current situation, I can't see any of them leaving the EPL during the upcoming transfer window. Each player is valued at around £100 million, and there's no way that clubs will be able to part ways with so much money after such a lengthy layoff.
So, assuming that Mane, Sterling, and Salah all remain with their respective clubs for at least one more full season, let's now assess the role that each player has in their team.
Will Competition for Places at Man City Hinder Sterling?
Mane (14) and Salah (16) have contributed 30 of Liverpool's 66 league goals this season. Individually, Mane has scored 21% of the Reds' goals, while Salah's goals amount to 24%.
The deadly duo provides the bulk of Liverpool's goals, and both Mane and Salah are guaranteed a spot in Jurgen Klopp's favored eleven.
By contrast, the fierce competition for places at Man City means that Sterling doesn't always feature in Guardiola's starting lineup. Furthermore, he isn't viewed as City's main source of goals.
Guardiola generally operates with one out-and-out striker, meaning either Sergio Aguero or Gabriel Jesus invariably lead the line. With the likes of Riyad Mahrez, Kevin De Bruyne, and Bernardo Silva all chipping in with goals from midfield, Sterling doesn't get as many opportunities.
Sterling's 11 top-flight goals this season amount to 16% of Man City's Premier League total. Based on this evidence, I think we can discount Sterling at this stage.
Can Salah Overtake Mane?
Salah currently sits eight behind Mane in the race to reach 100 Premier League goals. Although Salah has proved that he's capable of scoring at a frightening rate, I can't see him overtaking his teammate now.
I've already mentioned Salah's outstanding debut season for Liverpool. But since then, Mane has kept up with Salah and often outshone the Egyptian.
Over the past two seasons, Mane has scored 36 goals in 62 league outings, averaging a goal every 1.72 games. During the same period, Salah has scored 38 in 64 appearances, averaging a goal every 1.68 games. There really is nothing to separate the pair.
Of course, Salah's overall rate — a goal every 1.5 EPL games — is far superior to that of Mane's. But while Salah has gradually declined over the last two campaigns, Mane has improved, and it can now be argued that the Senegal international is Liverpool's star forward.
After taking everything into consideration, I believe Mane will beat Salah and Sterling in the race to 100 Premier League goals.
Given that Mane is already eight goals ahead of Salah, 2.65 is a very attractive price.
Final Words
Raheem Sterling has made a name for himself as one of Europe's most potent forwards in recent years. But I just can't see him reaching 100 Premier League goals before Mane and Salah.
The race between the Liverpool duo will be close, but I'm confident that Mane will come out on top. Not only is he currently eight goals clear of Salah, but he has consistently outperformed every Liverpool forward over the past two seasons.
The momentum is with Mane, and if he continues to score at his current rate, he'll likely reach the century milestone next season.
If you're looking for more content like this, why not head over to our soccer blog?
August
Casino of the Month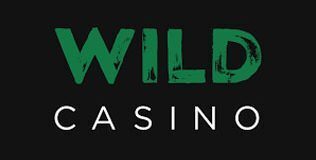 Welcome Bonus
250% up to $5,000