Betting on Who Will Appear in Loki – The New TV Series from Marvel

The MCU keeps expanding its reach at Disney+. First came WandaVision, which mixed humor with The Avengers nostalgia, and also incorporated a flat-out fresh way to deliver a story in a series.
Next up was The Falcons and the Winter Soldier, which somehow has been even better than WandaVision.
Thanks to the success of these shows – and the star-studded cameos – the top entertainment betting sites are getting ready for the debut of the Loki series.
Marvel's favorite anti-hero is ready to stir things up a bit in his own show, and you can bet on which other MCU characters drop in for a visit.
Odds for Which Character Could Appear in Loki
Bovada is the only entertainment betting site offering odds for which MCU character will show up in the Loki show. Right now, Black Widow and Lady Loki tie for the best odds to make an appearance.
It's up to entertainment bettors to decide if that's going to be the case, especially since there are a lot of different ways to go with this wager.
Before you bet on which characters will appear in the Loki TV series, check out the trailer.
The trailer only reveals so much, but the premise of the show is that an alternate version of Loki creates a new timeline.
The series follows Loki's story following his stealing of the Tesseract, and he's tasked with fixing the timelines he's damaged.
Based off the epic mind trip WandaVision was, a mixture of timelines and Loki's tongue in cheek demeanor is sure to throw us all for a loop.
But you can bask in the glory of Loki's delightfully devilish persona as the show transpires. For now, there is money to be made if you can correctly bet on which MCU stars show up in the series.
Least Likely to Appear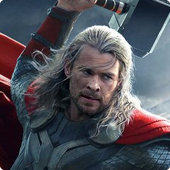 The character with the worst odds to show up in the Loki show is the Hulk (+2000). There isn't a direct tie between these two characters, beyond the infamous smash session where Hulk smashes Loki into oblivion.
I doubt Loki would choose to relive that moment, and it'd also be a bit of an undertaking to bring in Hulk when you factor in the CGI work that goes into generating Bruce Banner's alter ego.
Pretty much any MCU character is fair game, but the long odds tell me the Hulk is unlikely to show up.
Another unlikely option is Loki's brother, Thor.
The God of Thunder would make for a logical character to show up, seeing as he and Loki have had quite the checkered past.
They've been featured in movies together for years now, and it wouldn't at all be shocking to see some type of flashback or alternate timeline referenced with the two butting heads.
That said, Thor is probably the most well-known character on this list.
Bringing in Chris Hemsworth would likely cost a pretty penny, and to this point, the MCU shows have kept it light when introducing other "well known" MCU characters.
I'd love to see the Loki show go all out here and bring back basically all of the major characters, but I'm sure there is a limit.
Because of that, Thor and Hulk would probably be bets I'd steer clear from.
Most Likely to Appear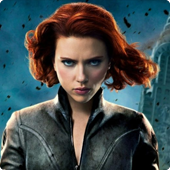 In the name of righting wrongs and fixing broken timelines, one has to wonder (or hope) that Loki could play a hand in reviving Black Widow.
Scarlett Johansson's character was famously sacrificed in Avengers: Endgame so that everyone else could come back, but many fans are still holding out hope she can be saved.
Whether that ultimately is the case or not, Loki may brush up with this timeline, if only to serve as some fun nostalgia, and to provide some closure on the topic.
I think that places Black Widow as a likely character to pop up, if only temporarily, but another that makes a ton of sense is Lady Loki.
Why? Because this series is dealing with an alternate version of Loki, as well as a variety of timelines.
That could give way to Loki "variants", and it's impossible to know what lengths the show plans on going to carry out that thought.
Lady Loki would be a fun and viable option, but there are several Loki variants that could be in play.
Betting on the Loki TV Series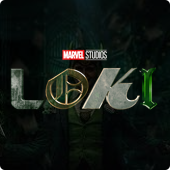 Right now, there is just one main way to bet on the new Loki TV series, and that's deciding which Marvel Cinematic Universe character will appear in the series.
Perhaps other betting options will open, like Rotten Tomatoes rating, whether a character dies on the show, and so forth. For now, you can at least cash in and bet on which character appears in Loki.
Virtually all these options are technically viable. There are ongoing MCU series and movies in the works, so whatever fits the timeline of the specific show appears to be fair game.
Of the lot, though, the character that makes the most sense for this show
is Lady Loki.
This would fit the whole Loki "variants" theme, and it'd mesh with the alternate timelines we're going to be dropped into.
Loki is about the title character, too, so it'd make much more sense to introduce another character that would fit with his own story, rather than take away from it.
Love betting on entertainment? Check out some of our other content on entertainment betting markets below.