Hide Bonus Offers
| | | | | |
| --- | --- | --- | --- | --- |
| #1 | BetOnline Sports | 60% Up To $1,000 | Visit Site | BetOnline Sports |
| #2 | Bovada Sports | 50% Up To $250 | Visit Site | Bovada Sports |
| #3 | BetUS | 125% Up To $2,500 | Visit Site | BetUS |
| #4 | Everygame | 100% Up To $500 | Visit Site | Everygame |
| #5 | MyBookie | 100% Up To $1,000 | Visit Site | MyBookie |
Betting on Who Lindsey Vonn Will Date Next – Odds and Likely Candidates

Tiger Woods' former belle is back on the market. Lindsey Vonn and P.K. Subban have ended their three-year relationship and have chosen to go their separate ways.
Vonn and Subban probably would like to keep their romance a private matter, and I'm sure neither party wants to be in the limelight for the breakup. Then again, leave it to the best entertainment betting sites to produce odds for who will be Lindsey's next boyfriend.
The 36-year-old Olympic medalist has a history of dating high-profile men, and she's an insanely popular figure across the entire globe.
In other words, it shouldn't come as a surprise that you can bet who Lindsey Vonn will date next.
Odds for Lindsey Vonn's Next Boyfriend
It makes sense that athletes/former athletes make up the majority of this list. As I'll point out in a segment below, it wouldn't be the first "Lindsey Vonn boyfriend" who excelled at a professional sport.
As for the non-athletes, Drake and The Weeknd are two of the most prominent artists in today's landscape and could very well intrigue Vonn. The problem is Drake's most recent fling was with a 19-year-old model.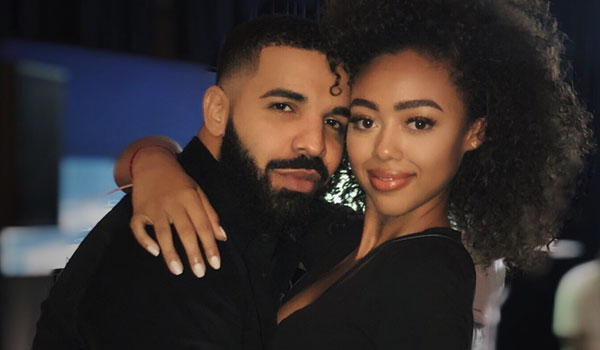 Would Drizzy really go for a 36-year-old at this stage in his life?
The Weeknd, 30, has swapped saliva with the likes of Selena Gomez and Bella Hadid and may also not be interested in one of the early millennials.
What Happened to Vonn and Subban?
One day it's all hunky-dory and this duo is cooking up plant-based chili.
Protein = power. Just ask @lindseyvonn and @PKSubban1.

Lindsey's full Beyond Beef Chili recipe here: https://t.co/TE6Tag953I pic.twitter.com/TOI6dfv6tb

— Beyond Meat (@BeyondMeat) December 24, 2020
Just a week later and it's all over.
Lindsey Vonn and P.K. Subban call off engagement, announce split https://t.co/tinQhSrja6 pic.twitter.com/Ha3hvIfchj

— For The Win (@ForTheWin) December 30, 2020
Was P.K. not feeling the vegan chili or did the pair just arrive at a crossroads? Not much detail was provided on why the two decided to split, only that they each wished each other happiness moving forward.
Lindsey offered the following via her IG account.
"Over the past 3 years PK and I have had some incredible times together. He is a kind, good man, and someone I respect a great deal. However, after much consideration we have decided to move forward separately. We will always remain friends and love each other immensely."
Vonn and Subban had purchased a $6.75 million villa in Beverly Hills in April of 2020.
Lindsey Vonn's Past Boyfriends
P.K. Subban
Kenan Smith
Alexander Ludwig
Tiger Woods
Since finalizing a divorce from fellow skier Thomas Vonn in 2013, Lindsey has been in the spotlight for dating notable figures.
P.K. Subban is a retired NHL defenseman. Kenan Smith was an assistant coach for the Los Angeles Rams when the pair linked up, and Alexander Ludwig is known for his role as Cato in The Hunger Games.
Tiger Woods needs no introduction.
Who Will Be Lindsey Vonn's Next Boyfriend?
Shaq is turning 49 in March and is rumored to be in a relationship with actress Annie Ilonzeh. That's not to say "The Diesel" wouldn't be a suitor – after all, O'Neal was dropping lines on Megan Thee Stallion's Instagram page as recently as a couple of weeks before Christmas.
Tiger and Erica Herman seem to be a fairly tight-knit pair, and I can't imagine Lindsey wants to insert herself in the middle of any Khloe Kardashian/Tristan Thompson drama.
Of the list of contenders with odds to be Lindsey Vonn's next boyfriend, I say roll the dice on Blake Griffin at +2000. After snooping through Brooke Fletcher's IG (rumored to be Blake Griffin's girlfriend), I blatantly notice an absence of any pictures of Blake. I don't know who kicked who to the curb, and perhaps they could still be dating.
Nonetheless, something tells me connecting Vonn and Griffin would at least lead to a date.
Ready to Bet?
Did you know you could bet on who will be the retired skier's next beau? If you want to place a wager on who Lindsey Vonn will date next, head to BetOnline.
Quick, before any more gossip shrinks these juicy odds!