Betting on Who Is Going to Win the 2020 NL Cy Young Award – Odds, Prediction, and Pick

Despite winning just 21 games over the past two seasons, Jacob deGrom enters the 2020 campaign seeking his third consecutive Cy Young Award in the National League. The Mets right-hander is deservedly the favorite at all of the top MLB betting sites, but I'm intrigued by some of the budding superstars who are breathing down his neck.
I'm talking about names like Walker Buehler and Jack Flaherty. Or how about an NL Cy Young Award sleeper like Luis Castillo?
Before I give you my prediction for who walks away with hardware, let's take a look at the NL Cy Young Award odds.
2020 NL Cy Young Award Odds
At least it's somewhat bunched up at the top, which can't be said for every MLB futures bet you can place. For example, check out these AL MVP odds. Mike Trout is leaps and bounds ahead of anyone else in the league.
Make sure you shop your lines before you lock any bets in because there are some major discrepancies from bookmaker to bookmaker in this market. Just search for Jacob deGrom's odds to win the NL Cy Young, and you'll see exactly what I mean.
Jacob deGrom
Bovada is one of the best baseball sportsbooks, but it's not where you want to go if you want to invest in Jacob deGrom. They installed the 31-year-old back-to-back Cy Young winner in the National League at +275 to capture the award for the third straight year — not nearly as appetizing as his +450 price tag at BetOnline.
Peter Alonso swings a big bat in the middle of the lineup, and Jeff McNeil is severely underrated, but this lineup pales in comparison to some of the others in the NL. Then again, just 10 and 11 wins respectively in each of the last two seasons didn't deter voters from recognizing Jacob as the top pitcher in the National League.
Regardless of the run support he receives (or lack thereof), one thing we can hang our hat on is deGrom's extraordinary dependability.
Three straight seasons of 200+ innings and at least 239 strikeouts, not to mention, he sports a career ERA of 2.62.
Walker Buehler
The days of Clayton Kershaw being the ace of Dave Roberts' staff are behind us. In fact, you could argue Walker Buehler has as bright of a future as any young pitcher in the Big Leagues based on the trajectory he's currently on. Not only did the 25-year-old hurler go 14-4 for "The Boys in Blue" in 2019, but Walker actually posted a better K/BB ratio than Jacob deGrom.
Looking ahead to 2020, 20 wins and 240+ Ks isn't all that far-fetched.
As if the Dodgers lineup wasn't potent enough, they landed one of the true NL MVP candidates in Mookie Betts. We already know what Cody Bellinger and Jacob Turner bring to the table, and folks in Hollywood are super excited for the arrival of Gavin Lux "every day" at second base.
Considering LA could once again run away with the NL West Division, look for Buehler to be on the shortlist of legitimate NL Cy Young contenders.
Jack Flaherty
Talk about a dominating presence on the mound and a starting pitcher with extreme upside, Jack Flaherty's price to win the NL Cy Young Award at BetOnline is a total bargain. Heck, Bovada priced Flaherty at +600, so you know the value is apparent at +1000.
The Cardinals ace flashed loads of potential as a 22-year-old in 2018 when he struck out 182 batters spread across 151 innings of work. However, Flaherty added an element of efficiency to his game in 2019 and is now in the conversation of being among the top pitchers in baseball.
Owner of the lowest WHIP (walks + hits per innings pitched) in the National League last season, Jack's ascension up the ranks has been fast and furious. After boasting a 2.75 ERA and surrendering fewer hits per 9 innings than any other pitcher in the NL, I suggest hopping on the Flaherty bandwagon sooner rather than later.
Stephen Strasburg
Stephen Strasburg's scintillating run in October carried the Nationals to their first World Series title in franchise history, and it definitely didn't go unnoticed by Mark Lerner and Mike Rizzo. Washington's front office focused their efforts on restructuring a deal with the WS MVP, ultimately agreeing on a seven-year extension worth $245 million.
If you ask me, he deserves every single penny.
As brilliant as Strasburg was in the postseason run, let's not stray too far from how consistently good he was all season long.
Stephen led the NL in wins (18) and innings pitched (209), plus struck out a career-high 251 batters. Tie that in with the confidence gained by pitching the way he did in the playoffs, and perhaps the best of "Stras" is yet to come.
Once again, there's serious value attached if you are willing to shop your lines. While Strasburg is sitting at +1000 at a one MLB sportsbook, don't lose sight of the NL MVP odds section included at the top of this page.
When you take everything into account, +1400 is a pretty favorable price tag.
My NL Cy Young Award Prediction
As someone who was being educated at San Diego State University at the same time Stephen Strasburg was, I'm always going to pull for the former Aztec. Jacob deGrom's excellence has been staring us in the face for the last few years, and Walker Buehler is absolutely sensational.
But the more I watch Jack Flaherty pitch and the more I study his game logs and statistics, the more I think this dude is just getting started.
AUGUST
Casino of the Month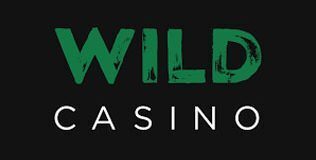 Welcome Bonus
250% up to $5,000
Read Review
Visit Site