Betting on Which Running Back Will Be Taken First in the 2020 NFL Draft

The running back position continues to be devalued in pro football, but teams are still willing to look silly for the right rusher.
The Raiders invested the 24th pick of last year's draft in Josh Jacobs. The 2018 draft saw three teams splurge on a running back in round one.
If the talent and need are there, we can still see running backs hold value. It's unclear if the 2020 NFL Draft will show us that, but the best way to gauge if a running back will be drafted in the first round is to first assess which one will be taken first.
Draft pundits and NFL fans alike aren't alone in their plight, either. The top NFL Draft sportsbooks are asking the same question via a prop bet.
Let's take a look at the odds and who the top options are that could vie to be the first running back to be drafted this year.
Odds for 1st Running Back Drafted
Georgia's Swift leads the way as the favorite to be the first running back taken in the 2020 NFL Draft. I get it, too, seeing as he's one of the more dynamic backs, and many believe he's the most talented rusher available.
Swift isn't the top running back on everyone's draft board, however. He isn't in the top spot among running backs in my 2020 NFL Draft player rankings, and I'm not alone in thinking that.
Taylor is a huge threat to Swift, while Dobbins and several other backs that would be filed in the "field" category could also surprise us all.
D'Andre Swift (-185)
Swift has the talent to be a first-round pick, and it's true that he may be a better fit for what some teams picking late in round one might want. But there are several reasons why D'Andre Swift won't be a first-round pick, let alone the first running back drafted.
The rising Taylor is Swift's main nemesis going into the draft, but scouts also have questions about his size and ability to handle a full workload at the next level. Those aren't concerns for Taylor and a number of other backs supposedly behind Swift.
Jonathan Taylor (+180)
Taylor is undoubtedly the biggest threat to Swift in the race to be the first running back drafted in the 2020 NFL Draft.
The Wisconsin rusher already offered insane production to go with terrific size, but he then blew everyone away with elite speed and athleticism at the 2020 NFL Combine.
He even showcased his soft hands at Wisconsin's pro day.
There are zero concerns about Taylor's speed, explosiveness, productivity, or versatility. He's the total package, and at +180, he also just may be a steal when it comes to this wager.
J.K. Dobbins (+800)
It's probably a two-man race for this wager, but when you see prices like this assigned to elite running back talents like Dobbins, you tend to take notice.
The Ohio State rusher was a monster throughout his college career but took it to a whole new level last year when he dropped 2,003 yards and 23 total touchdowns on the Big 10.
A true featured back at the next level, a lack of elite explosiveness may keep teams from feeling giddy about making him a first-rounder.
Field (+1400)
I'm not completely anti-Dobbins for this wager, but if you're straying from the top two options, this is the bet to consider. Why? Sheer volume, my friends.
Not only is the +1400 price tag to die for, but you get to pack a slew of talented rushers into one bet. BetOnline and other sportsbooks were smart not to include Dobbins into the wager, but you still have various paths to a win.
Cam Akers, Clyde Edwards-Helaire, and maybe even Zack Moss make up the options for bettors here, although the odds are admittedly more appealing than the field itself.
Which Running Back Will Be Drafted First?
D'Andre Swift has growing steam that could put him in the first round of the 2020 NFL Draft. Most mock drafts I've seen him land in round one have him going to the Kansas City Chiefs.
Of course, that doesn't mean he'll go in round one, and it also doesn't mean he'll be the first running back taken. When looking at all of their skillsets, Taylor is the most complete product this year's draft has to offer at the position.
He's my top running back, and if a team is looking for the best option, he should be the pick. The odds are favoring Swift, but the value makes Taylor a great bet.
In fact, Taylor being the first running back drafted is among the top 2020 NFL Draft value bets.
For more posts on the NFL Draft, odds, and much more, check out our NFL betting blog.
AUGUST
Casino of the Month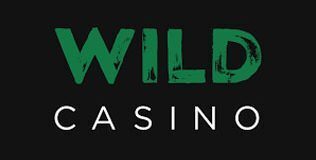 Welcome Bonus
250% up to $5,000
Read Review
Visit Site