Betting on Which Pick Tua Tagovailoa Will Be in the 2020 NFL Draft

The debate over Tua Tagovailoa has been constant for the past two years. Some people love him. It's easy to see why, as he's a born winner who won a national title, has great physical traits, and put up big numbers.
He's also a lefty in a game where left-handed quarterbacks that succeed at a high level are few and far between. Then there's that devastating hip injury — not to mention a sea of other bumps and bruises he's acquired over his college career.
It all points to Tagovailoa being perhaps the most controversial prospect as the 2020 NFL Draft approaches. That plays into nobody really knowing for sure when Tua Tagovailoa will be drafted.
His talent demands he's still a first-round pick, though, while the need for a franchise passer is great enough to (likely) guarantee he goes inside the top 10.
Our own Michael Wynn took a look at Tua Tagovailoa's draft range not too long ago and landed on him going to the Miami Dolphins. That isn't a prediction many will scoff at, either.
But even if Miami is the team to take him, where will Tua Tagovailoa be drafted? What pick will they use?
Do they trade up? Do they get him at the five spot? Does someone else snag him? Let's try to answer that while looking at the odds for where he'll get selected.
Odds for When Will Tua Tagovailoa Be Drafted
The favorite is that nobody trades up for the second pick and takes Tua, nor do the Redskins (currently picking second) shock the world by taking him to compete with Dwayne Haskins.
That makes the fifth pick pretty likely and would align with Wynn's prediction that Tagovailoa will be drafted by the Dolphins.
There are other options, however, and some are more profitable than others. Let's take a quick look at each one and assess how likely they are and how they'd come to fruition.
5th Pick (+160)
This is where Miami is currently picking, and the ties between the Dolphins and Tagovailoa are strong.
Miami badly needs a long-term franchise quarterback, too, while nobody picking ahead of them necessarily has to make a splash move for a new passer.
That said, ESPN's Adam Schefter expressed doubt about this connection, which naturally makes us stop and think.
3rd Pick (+165)
There were some whispers that the Detroit Lions could be ready to move on from Matthew Stafford, but why? Yes, Stafford hurt his back last year, but he's still in his prime and isn't close to being Detroit's problem.
This appears to all be smoke, especially with Matt Patricia and co. having 2020 to get things right before getting canned. The Lions are likely to beef up their defense here, not completely start over under center.
2nd Pick (+450)
There is actually some validity to the rumors involving Tua and the #2 pick, seeing as the Redskins have zero competition if they are enamored with him.
Chase Young or Isaiah Simmons would be excellent additions for the defensive-minded Ron Rivera, but if you don't have a quarterback you think you can win with, what do you do?
One possible answer is you take the best available passer and hope it works out. More likely, however, is Washington is gauging the trade market for this draft choice.
6th Pick (+1000)
What are the odds that Miami isn't as into Tua as everyone thinks?
The Dolphins do have Ryan Fitzpatrick and Josh Rosen on the roster, after all, while it's possible they make a move for the likes of Jameis Winston or Cam Newton before the new season arrives.
If they surprise with a non-move for Tua here, that could allow Tagovailoa to slip and head to LA at 6th overall. After all, if you ask Tagovailoa himself, he didn't come away certain that Miami loved him.
Field (+1000)
Do you think Tua Tagovailoa will slide outside of the top six picks? Think we're in for a serious shocker and he upsets Joe Burrow for the #1 overall pick?
My personal assumption is neither of those things happen, but the draft is an untamed beast that doesn't care about logic or emotions. The +1000 odds and the desire to get a little crazy makes this bet worth a look.
4th Pick (+1200)
This is where the New York Giants are picking at the moment, so if they stick here, this simply isn't happening.
Daniel Jones flashed brilliance last year and has a pretty high ceiling, so the G-Men would have to be idiots to move on from him after just one season.
It is possible a trade puts someone in this spot and they nab Tua before Miami can, however. At this +1200 price, that's something sports bettors need to consider.
Summary
How I view Tua Tagovailoa's draft prospects may not be the same as you, so keep in mind that some people believe he could free-fall.
Just ask our own Michael Wynn, who not too long ago broke down why Tua Tagovailoa will be a bust.
Like I said, the guy is a polarizing talent, and it's tough to know for sure where (and when) he'll get drafted. All things considered, however, Miami's interest in Tua is one of the league's worst-kept secrets.
Washington is a mild threat, and it's always possible someone trades up ahead of Miami, but the most likely scenario is they get him at 5th overall.
Have a good idea as to where Tua Tagovailoa will get drafted? Use that knowledge to bet on the draft at the best 2020 NFL Draft betting websites.
AUGUST
Casino of the Month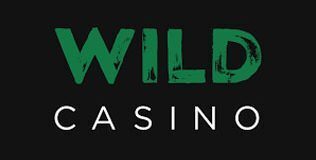 Welcome Bonus
250% up to $5,000
Read Review
Visit Site