Betting on Which Character Will Appear in the Peacemaker TV Show

John Cena is everywhere. He's wrestling, he's doing movies, and now he has his own TV series. If you caught The Suicide Squad recently (not so bad, by the way), you have to see him again.
HBO Max is currently hosting the better than expected "never taking itself too seriously" blockbuster film about a cast of villainous misfits that team up for the greater good.
Cena looked like a scene-stealing maven there, and he's using his starring role to segue into his own limited series.
Peacemaker will touch down on HBO Max in January of 2022, but until then, die hard comic book fans can speculate, galore. Cena will be the face of the franchise, but who else will join him?
Superhero movie fans always love a good conversation about who should be included in storylines, and it's no different here. Except, this time, you can bet on it.
Looking for some extra cash, or just want to know who will appear in the Peacemaker TV series? Join me as I break down the odds and try to predict which characters will show up.
Odds for Who Will Appear in the Peacemaker Series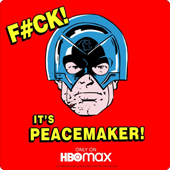 Deathstroke is in a three-way tie when it comes to the odds for which character will appear in Peacemaker.
These odds are courtesy of Bovada, and so far, this is the only entertainment betting site offering these killer DC props.
He shares the same price as Martian Manhunter and Ratcatcher 2, so logic says one of these three options are your best bet.
Bloodsport and King Shark pull in second with +500 odds, while long shots figure to be the ever affable Harley Quinn and the inept Weasel.
I don't know if you're here for any spoilers, but I'm not sure you can bet on superhero movies or TV series without running into some.
To help you with this wager, I'll have to divulge the information I know, and the majority of what you're going to be able to use is based off The Suicide Squad.
Again, major spoilers follow, but if you want to bet on who will appear in Peacemaker, you're going to have to talk about some things that already happened in past movies and series.
What Happened in The Suicide Squad?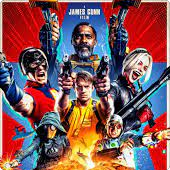 A lot of people died, for one. But really, as it pertains to the Peacemaker series on HBO Max, you just need to know that John Cena ended up being a bit of a turd in it.
Cena was equal parts hilarious and badass, but he went full ham in The Suicide Squad and appeared to kill Rick Flag.
The last time we see Peacemaker, he was wounded after being shot by Bloodsport.
The Peacemaker spin-off series is expected to explore the character's origins, but it should also be taking place following the events of the movie.
If that's indeed the case, anyone listed above is fair game for bettors. Director James Gunn also has stated that some cast members from The Suicide Squad may appear in the series.
Expect Emilia Harcourt, John Economos and 'maybe one more' mystery #TheSuicideSquad character in the #Peacemaker series

(via @JamesGunn) pic.twitter.com/r1swBe3lJb

— Fandom (@getFANDOM) August 31, 2021
Going off the story that just took place – and given the options here – I'd say just about all of Cena's The Suicide Squad mates are worth a shot here.
Then you have Deathstroke and Martian Manhunter, who he could easily end up opposing for a variety of reasons.
Who is Already Starring in Peacemaker?
Before you bet on who is in Peacemaker, maybe run through the current cast of the new HBO Max series.
Obviously, John Cena is the titular character and he'll be the main focus, but he'll have some buddies tagging along with him, and he'll also be going up against some bad guys.
Here's a look at the locked in Peacemaker cast, according to IMDB.com
Steve Agee (John Economos)
Danielle Brooks (Leota Adebayo)
John Cena (Peacemaker)
Christopher Heyerdahl (Captain Locke)
Jennifer Holland (Emilia Harcourt)
Chukwudi Iwuji (Clemson Murn)
Nhut Le (Judomaster)
Robert Patrick (Auggie Smith)
Freddie Stroma (Adrian Chase)
Lochlyn Munro (Larry Fitzgibbon)
There are a few more official Peacemaker cast members, but none of them are scheduled to appear in more than five episodes.
None of them are set to play any of the characters you can bet on at the best novelty betting sites, either.
So, if you're wondering who will be in Peacemaker, you have two realities to deal with. The first is that the cast for Peacemaker is already out there for all to see. The second is that there could be a surprise or two coming your way.
I do tend to assume the latter is the case, which keeps this prop wide open until further notice.
Characters Most Likely to Appear in Peacemaker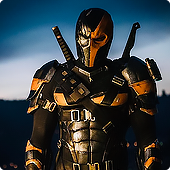 As I said, most of the potential Peacemaker characters offered by Bovada appeared with Cena in The Suicide Squad.
Perhaps the top entertainment betting sites view those options to be unlikely because they're too obvious, or because they'd take away from Cena's spotlight.
There's some truth to that, but all things considered, these are the most likely characters to appear in Peacemaker.
I think it's a two-man race. Either there will be fuel added to the fire in this new feud between Bloodsport and Peacemaker, or a different new feud is started with the arrival of Deathstroke in the DCEU.
Idris Elba could easily be talked into making a brief cameo, as it could be parlayed into his own spin-off series or film. I, for one, would love to see all of that.
Of course, we can't ignore Deathstroke, who Gunn included in his original intro scene (and not Bloodsport) before The Suicide Squad was pieced together.
The character has also been a favorite of Justice League director Zack Snyder, and the DC showrunners may be itching to drop him into the action.
Is Harley Quinn Worth a Flier Bet?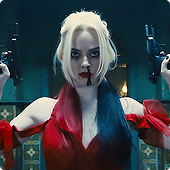 You could always aim high and have fun with this prop, too. One way to do that is to go with King Shark or Weasel, who are basically just digitally inserted into the show.
I think they're plenty feasible, but what's more fun than using Harley Quinn?
Sassy and psychotic, Margot Robbie's Quinn lights up the screen and often delivers some of the best action sequences.
She holds a grudge, too, so it wouldn't be that wild to see her stand up for her pal Rick Flag and chase down Peacemaker.
Of course, this may just be wishful thinking.
The DCEU decision-makers have been trying to get her involved in any project that makes sense – and rightfully so – but I'm not sure the dots connect here.
Betting on Who Appears in HBO's Peacemaker Show
Ultimately, when trying to predict who will be in the Peacemaker TV show, I'll go straight down the middle.
It's not safe, and it's not a total long shot, but I like the chances of Elba's Bloodsport showing up here.
Gunn has understandably been mum on the prospects of a big-name cast member from The Suicide Squad entering Peacemaker's world, but the beef is fresh, and there is a lot that can come from this arc.
Bloodsport deserves his own movie and series, and I think he ultimately gets it. Before he does, he should be sprinkled into the Peacemaker series to generate some extra buzz.
The new Peacemaker spin-off officially arrives in January of 2022. Can't wait that long to see if your bet hits? Try betting on some other entertainment markets below.
AUGUST
Casino of the Month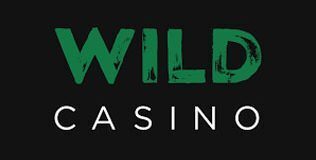 Welcome Bonus
250% up to $5,000
Read Review
Visit Site