Betting on Which Actor Will Play the Lead in the Jack Reacher TV Series

Tom Cruise is Jack Reacher no more. The first Jack Reacher movie did fairly well, but Jack Reacher: Never Go Back wasn't nearly as well received.
That's at least partially why Cruise has moved on from the franchise. Will there be another Jack Reacher movie? Never say never, but the word is out that creator Lee Child is taking his story to the small screen.
Just because Jack Reacher 3 won't be a thing, that doesn't necessarily mean Hollywood won't ever return to this riveting source material to piece together a new blockbuster movie franchise. For now, though, we have a Jack Reacher TV series to look forward to.
The lingering question, of course, is who will play Jack Reacher in the new television show?
Top entertainment betting websites like Betway are right there with you in pondering how this plays out, as they offer betting on who will be the next Jack Reacher.
Let's take a look at the latest odds for who will be the next Jack Reacher and come away with a prediction.
Odds for Who Will Be the Next Jack Reacher
Nikolaj Coster-Waldau
13.00
If you want to bet on who will be the next Jack Reacher, Betway is currently your only option.
That isn't an entertainment betting site people from the United States can use, so anyone located in the US will need to be on the lookout for this wager dropping somewhere else.
Regardless, Sullivan Stapleton opens as the clear favorite. At first glance, I'm not entirely sure why, but the Australian star is recognizable from his work as a detective on Blindspot.
In theory, he actually would make plenty of sense.
That said, the original Jack Reacher books writer, Lee Child, said Cruise wasn't the right fit for the movies, so bettors need to consider someone a bit closer to the character description from the source material.
In the Jack Reacher books, the character is tall, big, and rather imposing. Tom Cruise really never fit the bill, and it's arguable they get it right the second time around.
Let's look at the leading candidates based on odds and see if we can't come away with a Jack Reacher prediction.
Sullivan Stapleton (4.5)
Stapleton is the right age and certainly isn't small, while he fits the character's job description thanks to having played FBI agent Kurt Weller in the aforementioned Blindspot.
He's in the running for those reasons, while the final season of Blindspot airs in 2020. He'll be free to work, but he isn't a big name, and some would say he's not even the right pick for his current role.
That, and Stapleton is far from physically imposing. If they want to get Jack Reacher right, I'm not sure this is the way to do it.
Jake McLaughlin (7.00)
A former soldier with good build and reasonable height, Jake McLaughlin wouldn't be the worst choice to take over the Jack Reacher role.
His versatility and experience in similar subject matter through Quantico and In the Valley of Elah make him a viable option.
Much like Stapleton, McLaughlin still doesn't have overly imposing size or strength, and he's far from a household name.
John Krasinski (7.00)
Nobody will balk at Krasinski, as he's already proven his worth in gold as a military-grade detective due to his work in Jack Ryan.
Krasinski brings humanity to an ugly job, while his latest Amazon series isn't the first time he's flexed his muscle on screen. Krasinski was also surprisingly believable as a soldier in 13 Hours.
I know most people just know him as Jim from The Office, but Krasinski is a bit of a badass. He does offer the ideal height, and he has the action star chops to handle this role, but is he as physically imposing as he'd need to be? One could argue no.
There is also the issue of availability. Jack Ryan was ordered for a third season, and if more follow — not to mention Krasinski's burgeoning film career — he may be too busy to consider this gig.
Matthew McConaughey (11.00)
This is a weird one, I'll admit. I'm a fan of McConaughey, though, and he has flashed some really nice ability as an action star in The Gentlemen and The Dark Tower.
He also did his best work as — you guessed it — a detective in the first season of True Detective.
The issue here is McConaughey really only has one voice to offer, he may be a tad too old for the part, and he isn't a true action star.
He is also getting movie offers left and right, so returning to television for a full-fledged series just doesn't make much sense for him.
Nikolaj Coster-Waldau (13.00)
This is the first one I actually like. The man known best as The Kingslayer (Game of Thrones' own Jaime Lannister) certainly knows his way around some action.
This gives the Jack Reacher series a little star power, while we know Nikolaj Coster-Waldau offers some grit due to his turns in Exit Plan, Domino, and Shot Caller.
Coster-Waldau has the star power, the acting chops, and also has the size (6'3") to be the perfect pick to be the next Jack Reacher.
Dolph Lundgren (15.00)
I'm shocked the odds are this good for this one. Lundgren is still staying busy at 62 years old and is one of the most iconic action movie stars on the planet.
Age could be a bit of a problem here, while it's worth wondering if he can alter his thick accent and/or has the time to take this one. The towering 6'5" Swede does not want for size or physical ability, however.
The Rock (21.00)
Ditto for Dwayne Johnson, who has put his elite size and athleticism on display in the WWE, along with a long line of blockbuster franchises.
The Rock is as big as anyone you'll find, both in stature and in star power. He's no stranger to intense action, and his Walking Tall movie is an easy example of how easily he could pull this role off.
Availability would be the problem here. The Rock is simply in too high of demand to commit to a Jack Reacher series.
Chris Hemsworth (23.00)
One of the biggest movie stars right now is Chris Hemsworth. His name isn't quite as recognizable as The Rock on a wide scale, but he's quite close.
Best known as Thor from The Avengers, Hemsworth checks off every box in terms of size, strength, physical build, action experience, and acting ability.
This is a dream pick for the makers of the new Jack Reacher TV show, but landing this guy could prove difficult. Hemsworth further boosted his popularity with an impressive run in Netflix's Extraction, making the dip to television seem unlikely.
Chris Pratt (26.00)
Another massive name in movies these days is Chris Pratt, who has worked hard to get his body close to the level of some of the imposing figures on this list.
If the Jack Reacher series wanted a comedic approach in any regard, he'd fit right in.
He's also proven his ability as an action star thanks to his work in Jurassic World and Guardians of the Galaxy, while some have suggested he'd be good to take over as the next Indiana Jones.
Daniel Craig (34.00)
Lastly, we come to Craig, who can probably do anything after crushing it as James Bond. He's arguably the best pure actor on this list, but he's also one of the oldest and easily the smallest.
If the new Jack Reacher show wants to be different from the movies, going with Craig wouldn't be much of an upgrade.
Who Will Play Jack Reacher in New TV Series?
Coming away with a prediction for who plays Jack Reacher next isn't that easy, seeing as this list doesn't have a ton of names that make great sense.
The picks that do make sense have some type of flaw, or they are too big of stars to be realistic options for the studio. Bettors can only work with what Betway gives them, though.
Given the names seen above, I like Nikolaj Coster-Waldau the most.
He offers pretty nice value, he's still a relatively big star, he has solid size, and he's an elite actor. He honestly checks all of the boxes, and due to a movie career that is merely pedestrian in terms of success, availability wouldn't be a terrible issue.
To bet on entertainment props like this, locate the best odds at the most reputable entertainment betting websites.
AUGUST
Casino of the Month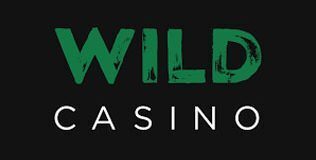 Welcome Bonus
250% up to $5,000
Read Review
Visit Site