Betting on Where Aaron Rodgers Will Play in 2021

Aaron Rodgers is coming off of perhaps one of the best passing seasons in NFL history. It led to the Green Bay Packers going 13-3 and reaching the NFC title game for the second year in a row, and it landed Rodgers his third career MVP trophy.
Most would assume the green and gold would run it back going into 2021, but Aaron Rodgers dropped cryptic comments following his team's loss in the NFC title game.
He's seen backed off of those remarks but was steadfast in saying there are no absolutes in pro football. Could that make a divorce between Rodgers and the Packers possible ahead of the 2021 NFL season?
It's at least to the point of pondering, as many NFL betting sites have offered odds for his potential departure in 2021.
With that, it's worth considering where Rodgers could wind up in 2021 if he indeed got traded. So, will Aaron Rodgers play for the Packers in 2021?
Let's break the situation down to come to a conclusion.
Odds for Where Rodgers Will Play in 2021
It's possible odds for where Aaron Rodgers will play in 2021 won't be up every time you look for them, but Bovada was the most recent sportsbook to offer this wager. You can see the odds listed above.
Green Bay is still the overwhelming favorite to have Rodgers under contract in 2021, and the knee-jerk reaction is that an emotional Rodgers was just speaking his truth.
Rodgers spoke of absolutes and being "gutted" following the loss. His words were taken a little too literally by the media, which caused quite the stir and raised questions about his future.
The odds tell you that no trade is imminent, but they also give you an idea of which teams stand out as likely suitors.
It's been reported that Green Bay has been contacted about a potential Aaron Rodgers trade by at least one team, too, with the Los Angeles Rams seemingly inquiring about his availability.
L.A. ultimately swung a trade for Matthew Stafford, while the Packers denied the Rams and even eventually suggested those rumors were false.
Whatever the case, Rodgers stirred up controversy about a possible exit from the franchise. Even though he calmed the storm shortly thereafter, there is some truth to his concern about his future with the organization.
Why Aaron Rodgers Won't Be Traded
There are odds asking whether Aaron Rodgers will play for the Packers in 2021, so right there, bettors need to at least consider this ends up being a possibility.
It's awfully hard to imagine the Packers trading away their best player, especially coming off an amazing year that culminated in an MVP win and a game within the Super Bowl.
There's also the financial aspect, with Rodgers providing a nasty $37,000,000 cap hit for the Packers in 2021. This is a virtually untradeable contract, seeing as it's going to cost Green Bay a ton of cash, no matter what.
The reasoning to not trade Rodgers is pretty airtight. Here are the main reasons why the Packers won't trade Rodgers in 2021.
Trading Rodgers is costly
Jordan Love isn't ready
He's coming off a career year
Bad PR
Packers can still win
These are the reasons that stand out the most. Green Bay has lost just eight total games under head coach Matt LaFleur the past two years, with two of those contests coming a game before the Super Bowl.
There is a very real argument that Green Bay is close to winning a championship, and this current roster just needs some tweaks to finish the job.
Taking Rodgers out of the equation doesn't help things. It would basically take Green Bay out of the title-contending picture completely.
Love – the guy, the Packers, selected in round one as Rodgers' heir apparent in last year's draft – has shown no signs of being ready to take over, either.
Green Bay may be out on their prized quarterback prospect, too. But whether they are still enthralled with Love or not, they can't possibly look at the season Rodgers had and feel great about the transition to a young quarterback.
Here's what Matt LaFleur said when asked if Rodgers would be back.
"I sure hope so. I mean, the guy is the MVP of this league. He is the heart and soul of our football team. Hell yeah, he better be back here."
As noted, Rodgers played the best football of his life in 2020, or at least very close to it. Getting rid of the defending league MVP – especially with the Packers seemingly so close to a title – would be a PR nightmare.
If Green Bay believes they can contend in 2021, they have to agree internally that their ability to do so hinges on Rodgers staying in town and balling out like he has been.
Why Aaron Rodgers Could Be Traded in 2021
While the logic is mounting for Rodgers to stay with the Packers, there is actually a reasonable case to see the franchise move on as early as this off-season.
The most glaring reason is the fact that it's possible Rodgers is unhappy.
He's dropped little hints of frustration with Green Bay for years, and his post-NFC title game presser displayed visible frustration with LaFleur's decision to kick a late field goal.
Whether it's a lack of say in the organization decisions, the front office's passiveness on the open market, or the team failing to upgrade his offensive weaponry, Rodgers has often had a problem with something – and usually rightfully so.
The mere presence of his future replacement doesn't help matters, nor does his massive contract and the speculation that he may want even more money after proving his worth during an MVP campaign.
Green Bay could also believe that their system is more than just one aging icon. If they think Love could be ready by week one next year, they could still save money by moving on from Rodgers and also acquire some capital in the process.
Keep in mind, while trading Rodgers at his playing height would be received poorly, the Packers will almost surely never get as much for him in a trade as they can right now.
There's also a chance the Packers take a long look in the mirror and admit that their window is closing abruptly, or literally just did.
With Rodgers not getting any younger and some key pieces likely exiting during free agency, kickstarting a new era in Packers football isn't completely out of the realm of possibilities.
Which Teams Could Trade for Rodgers?
Okay, so it's pretty clear that any speculation about a Rodgers trade is just that; speculation.
At this point, the franchise has come out and publicly said they wouldn't be trading Rodgers, while LaFleur was emphatic that the team wouldn't be as good as they've been without their star quarterback.
But what if things change?
What if Rodgers has had enough and wants a taste of the good life like Tom Brady enjoyed with Tampa Bay this past season? Or what if Green Bay sees this as the best possible time to go their separate ways?
It's not likely, but history tells us nobody is untouchable in professional sports.
Should Aaron Rodgers actually be traded, these teams stand out as the most likely landing spots in 2021.
San Francisco 49ers (+800)
If the Packers trade Aaron Rodgers at any point, I doubt it would be within the NFC. To go to another NFC team, Rodgers would likely either need to finish out his contract or be granted his release.
That said, the one NFC team that sticks out like a sore thumb that could make the deal is San Francisco.
Top potential Aaron Rodgers destinations in 2021: 49ers, Patriots, Steelers, Raiders, Colts, Saints.

— ProFootballTalk (@ProFootballTalk) January 25, 2021
Not only did Rodgers grow up in California, but LaFleur's ties to the 49ers could create a positive starting point for discussions. Rodgers would also want to go to a team ready to contend, and the Niners have the core on both sides of the ball to do just that.
The 49ers have also been lukewarm at best regarding would-be franchise passer Jimmy Garoppolo, so there would be clear interest in striking a deal.
New England Patriots (+950)
Any Aaron Rodgers trade would almost certainly have to send him to the AFC. Green Bay traded Brett Favre out of the NFC years ago, and it just seems highly unlikely that they'd allow Rodgers to get in their way in their own conference.
How about sending Rodgers to a perennial winner, where his pal Tom Brady dominated for the last two decades?
Rodgers wouldn't inherit a loaded offense, but he'd have arguably the greatest coach of all-time running the show.
Indianapolis Colts (+1000)
The other team that really stands out as a potential Aaron Rodgers landing spot is Indy. The Colts have all the necessary pieces of a potential title contender but can't seem to figure out the quarterback position.
It's been so bad that people have been spreading false Andrew Luck unretirement rumors.
Colts' Darius Leonard 'Tired' Of Andrew Luck Unretirement Talk, 'We Gotta Move On' https://t.co/2Xdfgm1YOO

— TMZ (@TMZ) February 6, 2021
Indy is arguably one elite passer away from a deep playoff run, and with Philip Rivers walking off into the sunset, the need is as great as ever.
The cupboard is not bare in regards to offensive talent in Indy, while Rodgers would be protected behind one of the most talented offensive lines in football.
Predicting Aaron Rodgers' Future
It's true that NFL betting sites are allowing you to bet on Aaron Rodgers' immediate future. I'm not sure I would take the bait, though.
If anything, I'd just hammer the -550 price with Rodgers staying in Green Bay for another year.
There is just so much working against it. It's always possible Rodgers gets in his own way and demands a one-way ticket out of town, but he has to know his best chance of winning another Super Bowl is precisely where he is.
The other legit title contenders already have the quarterback position spoken for. Rodgers also has a difficult-to-move contract, and the Packers can't be racing to get to the Jordan Love era just yet.
Rodgers becomes a lot easier to move in 2022. Should Green Bay see a dip and/or Rodgers show visible signs of decline, the two can part ways next off-season.
The value for Rodgers would diminish greatly, but the Packers literally already have his long-term replacement (supposedly) on the roster. If they can't get a king's ransom in a potential Rodgers trade a year from now, they'll learn to live with it.
For now, Rodgers is staying put, and perhaps for even longer.
He showed zero signs of decline in an MVP year that nearly ended with a trip to Super Bowl 55. Green Bay has some of the best odds to get to Super Bowl 56, too.
Rodgers isn't going anywhere in 2021, and you can bet on that. You can bet on Green Bay's Super Bowl 56 chances, too, and I touch on that a bit more in the latest Super Bowl 56 odds breakdown below.
September
Casino of the Month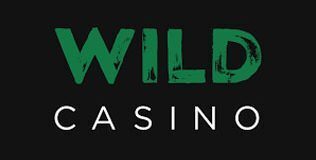 Welcome Bonus
250% up to $5,000