Betting on When the Next MLB Game Will Be Played

As the weather becomes warmer, baseball fans are starting to get itchy for their favorite sports season to ramp up. Jerseys are coming out of the closet, and hats are being bent back into shape.
Angels fans are wondering how Mike Trout is going to shape the team's record this year and whether Shin-Soo Choo will belt out a few more homers for the Texans.
The exact start date is up in the air this year, but sportsbooks have posted their odds about the possibilities for those opening day ceremonies that get your blood pumping and your fist curling around your imaginary stadium cup of beer.
So when will the next MLB game be played? Let's look at what the sportsbooks are predicting for the possible start date of the Major League Baseball season this year.
Odds on When the Next MLB Game Is Played
The online sportsbook analysts use evolving information coming out of the MLB, as well as non-sports information resources, to determine the potential start date for the MLB season.
This includes staying on top of press releases from Rob Manfred, the MLB commissioner, and other news agencies that are monitoring the big league seasons.
Before June 1st
Here is the way the sportsbooks are framing opening day: there are odds that it will happen before June 1st, and those bets must be placed by March 31st. The odds at BetOnline as of this writing are -450 for no, it will not begin before June 1st, and +275 for yes, it will.
The bookies, at least, believe that MLB is unlikely to open its season before June 1st. If you wager yes, you stand to make $275 on a $100 wager if baseball season does, indeed, begin before this date.
Before July 1st
The odds here are stronger in favor of this option. The odds in favor of the next MLB game happening before July 1st are at +110. The odds against the season kicking off before this date are at -150.
Before August 1st
Now we're getting more into the range of possibility, at least according to sportsbook statisticians. Here, the odds are at -250 that yes, the next MLB game will be before August 1st. This means that if you lay down $250 on this wager, you stand to win $100. Not a huge payout because the bookies believe it's likely to happen.
The odds against the season opening before August 1st are at +170, meaning you can make $170 profit on a $100 wager.
When Is the MLB Season Likely to Start?
As you'll note from above, you stand to make the most money if you bet that yes, the next MLB game will happen before June 1st. But the odds (literally) are against it happening.
However, because sports were shut down relatively quickly, they can be revived quickly, as well. There will be some issues regarding tickets, dates, travel, etc., but the venues are in place, and the players are ready to be out on the grass.
My Prediction
The July 1st opening date bet is the most likely, in my opinion, barring any new geopolitical developments that make having a season at all unlikely. I say this because if the MLB season is pushed back too far, and if other major leagues begin at the same time, there will be jostling for media time with everyone being a loser.
To bolster this prediction, CBS Sports does anticipate an MLB start date sometime in June. There are two entities that must come to some kind of agreement: the players' union and the league.
The union wants to make sure players are paid and treated appropriately (and kept healthy), while the league needs to balance federal and state guidelines as well as the need to keep the league financially solvent.
Unfortunately, the odds for this wager—for the season to open before July 1st—are the least exciting of the three.
While You're Waiting for the First Pitch
If you aren't caught up on your "most inspiring sports films" watching, now is a good time to screen a movie and plan your own athlete-level workout. Or…just watch the movie and eat a pizza next to your kegerator.
I do both because I can't fully commit to one lifestyle or the other. I don't actually eat pizza while on the treadmill, but it's not the worst idea in the world.
To Sum It Up
Baseball has been America's warm weather go-to sport for a century or more. The MLB knows this and is doing everything in its power to make it happen for the fans and the players alike.
Although some players are boasting on social media that they are learning to cook and finally catching up on housecleaning, we know that they'd drop any new hobby in a heartbeat to get out onto that diamond. It will happen. We're just concerned with "when."
If you want to see Mike Trout's take on the approach to MLB season, check out his homage to the sport, its players, and the fans. If you are a Mike Trout follower, here's a bit of information on the man and his epic salary.
If you want to watch those historic baseball games that you never thought you'd have the time to sit down and watch, now is the time to do it. MLB.com has links to all manner of fan favorites.
And if you have anyone in your life who is not particularly into baseball or who has never had a chance to learn the game, now is the time to introduce them to Babe Ruth and Ty Cobb and Hank Aaron and Willie Mays and anyone else who's ever made a spectator leap from their seat as if they'd made that catch themselves.
AUGUST
Casino of the Month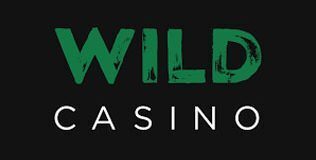 Welcome Bonus
250% up to $5,000
Read Review
Visit Site