Betting on What Rob Gronkowski Does Next – Is He WWE Bound?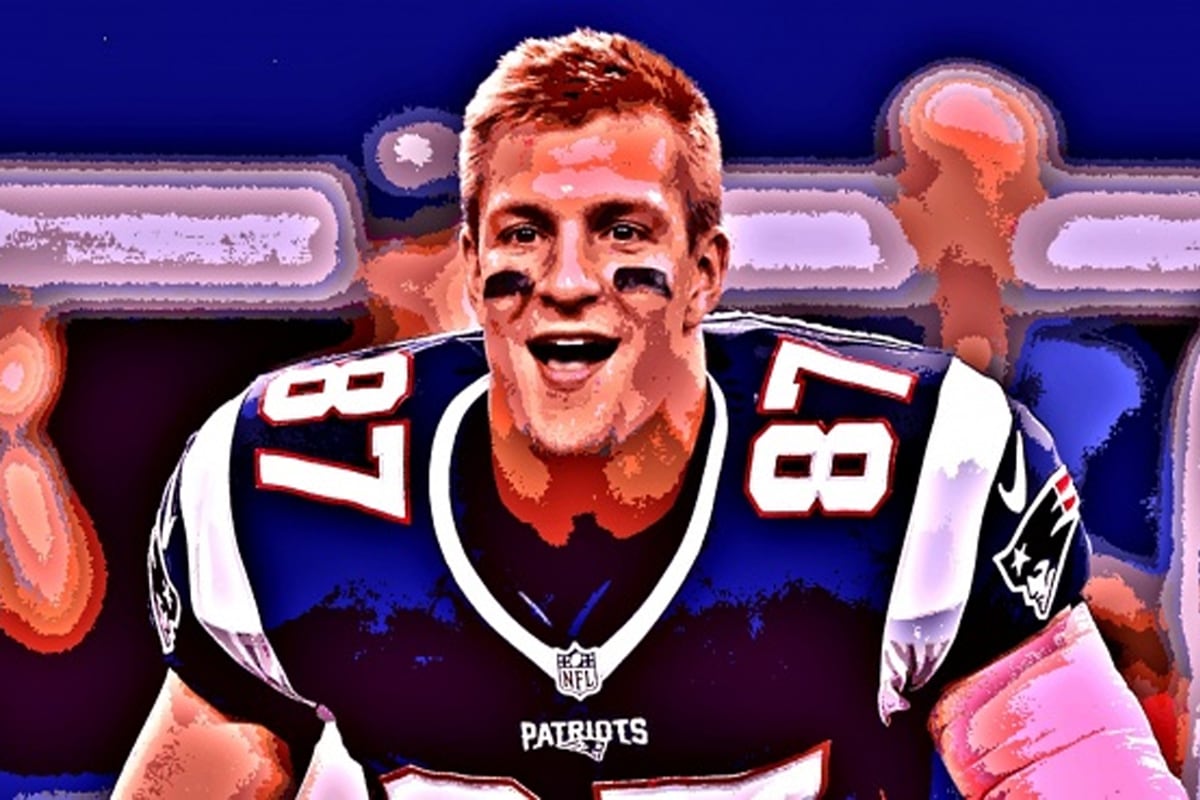 The Rob Gronkowski retirement rumors can finally be laid to rest.
After over a year of speculation surrounding his future in the NFL, the New England Patriots star tight end finally made it official; he's done with football.
Gronkowski officially retired this past weekend, as he made his intentions known on social media, leaving behind the highest level of football at just 29 years old.
New England's most dominant offensive weapon rides off into the sunset, capping a brilliant nine-year career with a win in Super Bowl 53. That nabbed Gronkowski his third title as a member of the Patriots, while he also ended his ninth season in prestigious company.
Gronkowski didn't exactly break records when it came to his final career numbers, but he certainly left his mark. The man known as "The Gronk" had numerous stat-stuffing seasons and leaves the game with 521 receptions, 7,861 receiving yards, and 79 touchdowns.
A sure-fire Hall of Famer, Gronkowski understandably leaves a hole in New England's offense but has a bright future ahead of him with whatever career choice he makes.
Can the Patriots Still Win Super Bowl 54?
The Gronk has finally called it a career, and considering he's not even 30 years old (birthday is May 14th), it's pretty crazy he has nine NFL seasons in the rearview mirror.
His body is arguably older than what his age would suggest at this point, though. Gronkowski was still clutch during New England's title run, but even he suggested that was probably due to the Pats' hard-earned bye week.
During the regular season, Gronkowski was a shell of his former self. He was still a fantastic run-blocker and could make plays when called upon, but it's almost like the Pats knew to cut back his role.
That kept Gronkowski healthy for a Super Bowl journey, but he's dealt with years of nagging injuries. Most notably, Gronkowski has always dealt with chronic back issues, he had a gruesome knee injury, and he's also had elbow and arm problems.
Extremely banged up and already considering retirement at the end of the 2017 NFL season, it appears Gronk was fully ready to leave the game once New England closed the season as champions.
The question, of course, is what Rob Gronkowski's retirement means for the Patriots.
New England is still a pretty good bet (+700 at MyBookie.ag) to win it all again next season, but bettors will want to think about how big of a hole Gronkowski's exit really leaves.
I do think there are major attributes Gronkowski's retirement takes away. He was still very good as a run-blocker, he remained an elite red-zone target, and he continued to be clutch all the way through his final game.
But the Patriots have won with Gronkowski as a decoy, banged up, and/or completely out of the lineup. I'm sure they would prefer to keep such a versatile impact player around, but New England's system is predicated on that "next man up" mantra.
Losing Gronkowski isn't nothing, but it also isn't the end.
Fortunately for the Pats, they have a ton of picks inside the first rounds of the 2019 NFL Draft. In what I perceive to be a loaded tight end draft, they could scoop up one or two viable tight end prospects and not skip a beat.
You don't need to be talked into betting on the Patriots just yet. However, their Super Bowl 54 odds dipped at SportsBetting.ag (+800) and a few other NFL betting sites. If ever there was a time to buy low a defending champion — let alone a Pats team that has reached three straight Super Bowls — this could be it.
Betting on Rob Gronkowski's Future
Whether or not you want to capitalize on New England's Super Bowl 54 betting value and back them is up to you. But you can profit off of Rob Gronkowski's decision-making from this point forward.
Obviously, The Gronk is a fairly unpredictable guy, but someone let the retirement whispers leak a year ago, so it stands to reason we'll eventually catch wind of his next career move.
What Will Rob Gronkowski Do Next?
Could that just be a return to the Patriots, appearing in movies, or Gronkowski starring in the WWE?
All of these are realistic possibilities, and you can pick whichever you believe could happen next thanks to MyBookie's Rob Gronkowski prop bets.
A tip of the cap to the folks at MyBookie, who certainly dreamt up some fun Rob Gronkowski wagers here. Not many of them are all that realistic, of course, especially the non-NFL football prop bets.
Rob Gronkowski absolutely could change his mind and come back to football, but if he does, it has to be the NFL or bust. He's complained very recently about the rigors of such a brutal game, so he's not doing it for anything less than the monetary compensation and glory the highest level of pro football has to offer.
The Gronk would make sense in the XFL from a promotional perspective (and +3300 is a nice price), but I wouldn't waste time betting on him playing in the AAF, XFL, or CFL.
I'm also not going to toss cash at The Gronk running for president or becoming a male stripper. Those are polar opposites, but Gronkowski seems like he's an ambitious guy that also is out to have as much fun as he possibly can.
Politics don't necessarily hit the fun button, and Gronkowski has to have better things to do than to leave football to strip for a living.
Realistically, I think your best bets are Gronkowski fighting in the WWE, acting at some level, hosting a podcast, or trying his hand at singing/rapping. He could also choose to come back to play football before exploring any of these other things (+1000), but there is a lot of time between now and when the season would start.
Whether Rob Gronkowski's retirement sticks or not, I struggle to believe he'll stay out of the spotlight between now and then.
Of the lot, Rob Gronkowski latching on with the WWE makes the most sense. There has actually been chatter about this for some time, while most know by now that Gronkowski has already dabbled in wrestling.
The guy clearly enjoys the antics that go with wrestling, and if he's leaving the NFL to explore other opportunities, I have to think it's to take up an offer from the WWE and/or start a film career.
The Gronk doesn't really strike me as a guy who is cut out for serious acting, but he could certainly use his bravado in action flicks.
He just seems more suited for pro wrestling, and the WWE's own Dash Wilder inciting rumors only helps get the buzz brewing even more.
I won't make my decision based solely on one tweet, but the dots are connecting here. Rob Gronkowski could do a lot of different things in the near future, but with a slew of major wrestling events on the horizon, don't be shocked if he gets his hands dirty in the WWE in a hurry.
Will Rob Gronkowski Ever Play in the NFL Again?
Another way you can make money off of Rob Gronkowski is if you just correctly predict if he ever plays in the NFL again.
MyBookie seems to be keeping it pretty open-ended. They're offering a wager that simply asks if Rob Gronkowski will play in the NFL again. The bet is just picking a side, but the value is very slanted.
I'm not sure what the exact rules here are, though.
Can you bet that Gronk will one day return, and that wager stretches out endlessly until he's 40+ years old? Or can it work against you just as easily, with Gronkowski losing you cash on a big -700 line by randomly returning five years from now?
That's the logic you have to go with here, but I'll tell you right off the bat that I'm down for the "yes" side no matter what. I like the idea of betting on a Rob Gronkowski return for three reasons.
I want it to happen
Gronkowski is still young
That's where the value lies
Like I said, the value alone is enough to get me to bite. A +400 price for a 29-year-old to reconsider such a big decision and to return at any point in the next five years or so… yeah, that's too good of a deal to pass up.
Even if MyBookie clarifies Gronk has to return for 2019 to convert a winning bet, I'm game for a roll of the dice.
Gronkowski's agent, Drew Rosenhaus, personally isn't even convinced he's done for good. He's suggested a potential return could happen under the right circumstances.
Drew Rosenhaus on @GetUpESPN on Rob Gronkowski's future: "If the team was struggling or they needed him at some point next year, and let's just say hypothetically Tom Brady gave him a call and said 'Rob, I need you.' I wouldn't be shocked if he came back to play a few games."

— Adam Schefter (@AdamSchefter) March 25, 2019
I believe the grind got to be too much for Gronkowski. He's got other projects on the burner, too. However, is it impossible that he'll miss the game and consider latching on with his old crew when the season starts?
No, and what's even more likely is the Pats allowing Gronk to rest up and sit the majority of the year, only to return for a playoff run. Maybe that happens in 2019, or perhaps Gronkowski just takes a year off and "pulls a Jason Witten" and unretires for the 2020 campaign.
Whatever the case, the +400 price is awesome, and Gronkowski is still technically in his prime. With some time to rest up his body and rediscover the burning fire needed to give it his all for pro football, I think a return is very possible. It's definitely worth betting on.
September
Casino of the Month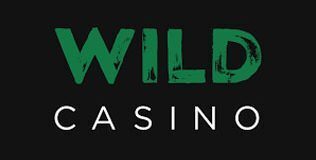 Welcome Bonus
250% up to $5,000