Hide Bonus Offers
| | | | | |
| --- | --- | --- | --- | --- |
| #1 | Bovada Sports | 50% Up To $250 | Visit Site | Bovada Sports |
| #2 | BetUS | 125% Up To $2,500 | Visit Site | BetUS |
| #3 | MyBookie | 100% Up To $1,000 | Visit Site | MyBookie |
| #4 | Everygame | 100% Up To $500 | Visit Site | Everygame |
| #5 | BetOnline Sports | 60% Up To $1,000 | Visit Site | BetOnline Sports |
Betting the Wells Fargo Championship – Odds, Matchup Picks, and DraftKings Advice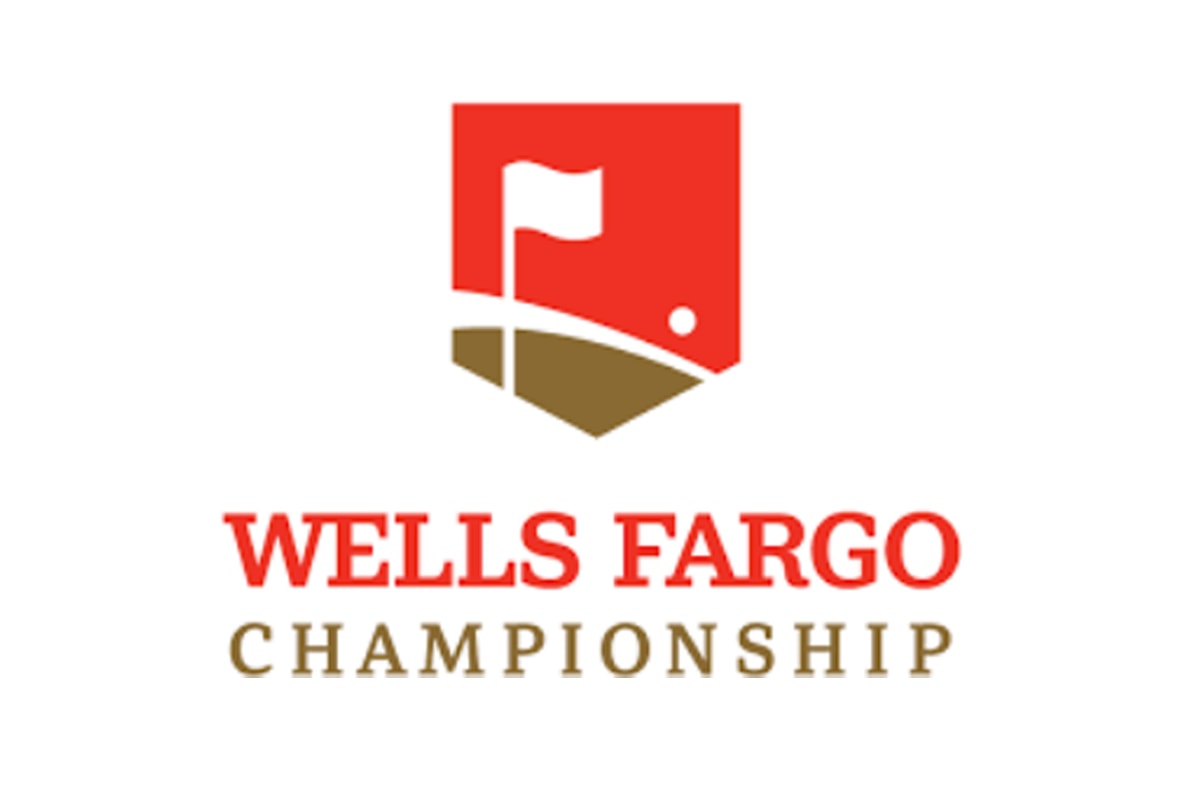 Page updated on May 1
No Tiger, no problem.
Rory McIlroy will be in Charlotte this week, Jason Day is here to defend his title, and Justin Rose returns to the links after a disappointing missed cut at the Masters.
There's no shortage of headlines, and there's plenty to be excited about at the 2019 Wells Fargo Championship.
I can assure you that the Quail Hollow Club is as pristine and immaculate of a track as you'll ever encounter, so let's get right to it.
After studying the odds to win, I'm going to highlight some individuals who I expect to be contention on Sunday. Those of you who play fantasy golf on DraftKings will appreciate the dedicated section that's geared toward helping you construct a lineup this week on DK.
With that being said, your best chance at turning a profit is to attack the matchups. And I mean attack them fiercely. Not only will I reveal the three head-to-heads that I'll be targeting, but I'll also include where you can go to find the most attractive prices.
Please enjoy.
Before I dive into any more advice, let's take a peek at the betting odds.
Who Will Win the 2019 Wells Fargo Championship?
MyBookie.ag has exactly 25 golfers listed at +8000 or better, and I want you to examine the list closely.
2019 Wells Fargo Championship Odds to Win
Anything jump out right off the bat? I'll tell you what I noticed.
Top Contenders for the 2019 Wells Fargo Championship
Justin Rose Flies in Under the Radar
Recreational PGA Tour bettors fall victim to the "what have you done for me lately" theory a bit too much, and here is a perfect example. Justin Rose missed the cut at Augusta and let down a lot of gamblers in the golf community in the process.
Coming off an "MC Hammer" and sitting out the past two weeks, surely we can't trust Rosey to be firing on all cylinders this week, right?
Wrong.
Justin finished solo 3rd the last time he participated in the Wells Fargo Championship (2016), and he's still as consistent of a ball striker as we have on tour.
Can Phil Mickelson Be Trusted?
Lefty placed in the top 5 at last year's Wells Fargo Championship and has already notched a victory on the PGA Tour this season. But before you go running to the top golf betting sites and investing your hard-earned money on Phil Mickelson to hoist the trophy this week, allow me to clue you in on some details.
Phil's lack of consistency off the tee could come back to haunt him on the tree-lined layout, not to mention his iron game has been a bit loose as of late. Phil comes in ranked outside the top 50 in greens in regulation (GIR) and strokes gained: around the green.
Perhaps he'll find some mojo at the upcoming major championships, but I'd steer clear of backing him this week.
Is Tony Finau Worth a Look?
Forget about Tony missing the cut last week in New Orleans. He and Kyle Stanley struggled during Friday's alternate shot portion, but I wouldn't let that disturb you from taking a look at Finau this time around.
The last time I saw Tony in competition was when he was playing in the final pairing on Sunday at the Masters, and despite not winning, the experience he gained was invaluable. I already was high on Finau given how crisp and far he hits the ball, but now he has added motivation after watching his childhood hero slip on the green jacket.
The caveat here is to head over to either BetOnline.ag or Bovada.lv as opposed to MyBookie.ag. That way, you can secure Tony Finau at +2200 instead of +2000.
My Pick to Win the 2019 Wells Fargo Championship
Anyone who has been following the PGA Tour closely in 2019 is well aware of how solidly Jason Kokrak has played. Talk about dependability; Jason has accumulated nine top 25s since mid-January and hasn't missed a cut since last summer.
Kokrak's power off the tee means he'll have plenty of wedges and short irons into hole locations, and I know for a fact he's oozing to taste a victory. Here's a dude who has logged four top 10s in the last two months and would have been in a playoff with Paul Casey at the Valspar had he not bogeyed the 72nd hole.
Next time Jason puts himself in a position to win a golf tournament, I won't be surprised if he closes the deal.
And it just might happen this Sunday.
2019 Wells Fargo Championship Matchup Picks
Aaron Wise vs. Byeong Hun An
I'm just going to say it. This matchup between Aaron Wise and Byeong Hun An isn't priced the way I would expect. Frankly, this appears to me that the two golfers should be evenly priced vs. one another, meaning we'd lay -110 on whoever we pick.
But look at the reality of the situation.
You can go ahead and lay -145 on Byeong Hun An here, but I think that'd be a grave mistake. On the flip side, locking Aaron Wise in at +125 is the exact definition of extracting value from PGA Tour head-to-head matchups.
This is the same exact time of year that Aaron started heating up in 2018, and his 67 on Sunday at the Masters that propelled him into a top-20 finish might be what expedites the process.
Kyle Stanley vs. Danny Lee
Danny Lee has played well at times, but he's not the type of guy I want to trust in a 72-hole matchup. Lee's inability to string four rounds together has me wary about investing my money on him in this one- especially considering I'd have to lay -125.
I feel much better about backing Kyle Stanley at +105, as I know Kyle has played well at Quail Hollow before. Kyle placed 13th at the 2018 Wells Fargo Championship, the same golf tournament that Danny Lee was booking a flight home on Friday evening.
Perhaps Danny won't shoot 75-73 to open things this time around, but it doesn't change the facts. Kyle Stanley is ranked inside the top 50 in the world and Danny Lee is hovering outside of the top 100.
It seems like the bookies priced this one backwards to me.
Paul Casey vs. Gary Woodland
BetOnline.ag is offering this matchup, although they have designated Paul Casey as the slight favorite (-115). You can latch onto Gary Woodland at -105, or you could do what I did and snag Casey at +105 at MyBookie.ag
It's obvious that the 81 that Paul fired on Thursday at Augusta has some oddsmakers nervous, as evidenced by pricing him at +105 in this particular head-to-head. Apparently, they've already forgotten that Paul tallied top-3 finishes at Pebble Beach and Club de Golf Chapultepec.
Do they not even recall that he won the Valspar and was victorious in group play at Austin Country Club?
Casey has rested since missing the cut at the Masters and will be locked and loaded to improve on his 5th-place showing at the 2018 Wells Fargo Championship.
Meanwhile, Woodland is seeking his first top-15 in more than 12 weeks.
Setting a Lineup on DraftKings for the Wells Fargo Championship
Now for the fun part. Five bucks is all it will cost you to submit a lineup into DK's PGA $400K Drive the Green Tournament. Pick six golfers, and the winning roster walks away with $100,000.
Need I say any more?
Unfortunately, you can't just load up on any six golfers you want as you have to stay within the salary cap. Have a look below as I elaborate on the players you should be focusing on at each of the three price points.
Top-Tier = Players priced at $9k and up
Mid-Tier = Players priced from $7,500 to $8,900
Low-Tier = Players priced from $6,000 to $7,400
Leading the way at $11,800, Rory McIlroy is the "shiny toy" this week. Jason Day is the defending champion and can be rostered for an even $11,000 while Rickie Fowler rounds out the three most expensive golfers at $10,600.
If you are looking for a horse to build around, I'd zero in on the guy right behind him.
Justin Rose – $10,300
I mentioned in the previous segment that I anticipate Justin Rose flying in under the radar this week. Again, I'd let others worry about what kind of form he'll be in. Allow the casual DFS-ers to pass over his name because he didn't produce a top-10 finish in April.
I'll be the one to remind you that he had two top 10s in March and dominated the field at Torrey Pines before that.
Paul Casey – $9,500
Part of having a unique lineup in GPPs on DraftKings involves taking a stand on a player when others aren't willing to do the same. Well, after blowing up with rounds of 81-72 and horribly missing the cut at the Masters, I can promise you the general public will be "off" Paul Casey this week.
However, check this out.
Paul is a perfect fit for what Quail Hollow demands — as evidenced by him finishing 5th at the 2018 Wells Fargo Championship. Also, Casey has logged a win, a 3rd, and a 9th over his last five starts on tour. Considering how strong of a contingency lurks just below Paul on the price sheet, here's a chance to really set your lineup apart from the rest.
Tony Finau – $9,300
Speaking of strong players below Paul Casey on the price sheet, the man directly underneath him is someone I really like this week. Tony Finau is playing well and is undoubtedly invigorated by watching Tiger's recent performance.
That combination makes me think it's only a matter of time before Tony gets back to the winner's circle, and why not this Sunday?
If you aren't betting on Finau to win the golf tournament, at least gain some exposure to Tony on DK.
Once you decide which of the top-priced golfers you want to roll with, move on to the next tier.
Jason Kokrak – $8,700
I'm just going to call it like I see it.
$8,700 is just too cheap for Jason Kokrak, plain and simple. Quite frankly, I'd have no problem paying upward of $9,500 for him the way he has been playing. I alluded to Jason not missing a weekend since last July, and I hinted at how close he is to a victory.
We all know he bombs the ball and can eat up the par 5s, but here's what I left out.
Kokrak ranks 4th in strokes gained: approach-the-green, 8th in total birdies, and 12th in total driving.
My point? Jason Kokrak can flat-out play.
Charles Howell III – $8,400
The last time he teed it up (at the RBC Heritage) marked the first time that Charles Howell III had missed the cut at a PGA Tour event since last November. That "blip on the radar" could be enough for people to be fearful of backing him at the Wells Fargo Championship, but not me.
Howell is in the midst of his most productive year on the PGA Tour, which says a lot when you take into account that "Chucky Three Sticks" has cashed more checks than an ATM machine during the holidays.
Trailing only Tiger Woods and Matt Kuchar in the GIR department, Chuck has it all going right in 2019. He's even 17th in strokes gained: putting and ranks inside the top 10 when scrambling from inside 20 yards.
Aaron Wise – $8,100
The 2018 Wells Fargo Championship is when it all started clicking for Aaron Wise. The 2018 PGA Tour Rookie of the Year was the runner-up at Quail Hollow a season ago, which he parlayed into winning the AT&T Byron Nelson just two weeks later.
Aaron is coming off a 17th-place finish at the Masters, which included the low round (67) of the day on Sunday. I know for a fact that Wise has been at home getting dialed in because I saw him and his teacher grinding at TPC Summerlin on Saturday afternoon with my own two eyes.
Trey Mullinax – $7,500
Not many will be willing to pull the trigger on Trey Mullinax at $7,500, which is even more of a reason for you to consider it. The former standout at the University of Alabama is one of the longest guys out here, and that's not hearsay or my opinion.
When your average club-head speed and ball speed both rise well above Rory McIlroy's, it's safe to say that you can "move it."
Trey placed 16th at the RBC Heritage, and alongside Scott Stallings, was tied for the lead heading into Sunday's final round in the Big Easy. This week is a golden opportunity to snag his first top-10 of the year.
Now that your lineup is starting to take shape, it's time to fill out the remainder of your roster. Chances are you are going to need to target at least one or two golfers priced at $7,400 or lower. Here are three names to ponder.
Chez Reavie – $7,400
Chez Reavie typically plays better on the west coast, and it's clear that his results started tapering off as the schedule shifted toward the Florida Swing. Nonetheless, that doesn't mean Reavie should be completely ignored until he's back in the Pacific Time Zone.
In his last two starts, Chez finished 28th at Harbour Town and placed 18th in New Orleans (with Lucas Glover as his partner). If the 37-year-old former Sun Devil ranked 2nd in driving accuracy can find a good rhythm with his flat stick, he'll have a great shot at winding up on page one or two of the leaderboard.
Sam Burns – $7,200
The question isn't if Sam Burns will win on the PGA Tour; the question is when it will happen. The 22-year-old Web.com graduate has already flashed his skills with a couple of top 10s this season, and I'm fully informed that he craves the big stage.
Paired with Tiger Woods last year on Sunday during the final round at the Honda Classic, Sam didn't just go toe-to-toe with the Big Cat and admire his excellence. Burns answered the bell by playing a bogey-free round and wound up beating Tiger by two.
Hank Lebioda – $6,800
Hank Lebioda is a 25-year-old left-hander who is quietly putting together a very respectable rookie season. After not doing a whole lot through February, Hank has made five consecutive cuts.
On the heels of his first top 5 in New Orleans, the long-hitting southpaw should have enough positive vibes to carry him to another solid showing in Charlotte. At just $6,800, a top 20 could go a really long way.
My Lineup in GPPs for the 2019 Wells Fargo Championship
Tony Finau $9,300
Jason Kokrak $8,700
Charles Howell III $8,400
Aaron Wise $8,100
Trey Mullinax $7,500
Sam Burns $,7,200
Rather than making sure you squeeze out every last cent from your allotted amount, leaving some money on the table increases the likelihood of nobody else having your identical roster.
The Recap
With just two more weeks until the second major of the year arrives, the golf betting industry is heating up. If you bet on golf on a weekly basis, then you already know how much fun it can be.
Those of you who have yet to experience the exhilaration really ought to give it a try. The 2019 Wells Fargo Championship is a fantastic place to start.