Betting on the Washington Football Team Name Change – Odds and Predictions

The NFL has been overtaken by the 2021 NFL Draft and speculation over where Aaron Rodgers will play next season.
Somehow floating under the radar is the massive decision out of D.C., where the Washington Football Team needs to decide on their long-term moniker.
I kid, but really, Daniel Snyder and co. are seemingly gearing up for a big announcement in the not-too-distant future. Some have speculated there will be no change at all with the team name or logo, but sports bettors can make that call.
BetUS presently has three Washington Football Team prop bets when it comes to their prospective new name and logo. Let's go over each prop and come away with some predictions.
Odds for New Washington Football Team Name
There you have them, the top contenders for the new Washington Football Team name per BetUS.
Red Wolves pulls in the lead at +150, Redtails is seemingly the top threat at +200, and there are eight prospective names in all that have odds better than +1000. Tack on the names priced at +1000, and you have got up to 14 truly viable options here.
There is not a single legit "leader" to this point, as the Washington franchise has kept this entire process close to the vest. We can surmise that Washington will prefer to keep a similar color scheme and design, however, and they also may want to go with a name that still aligns with their past.
And maybe they'll just throw us a total curve ball and go with the Washington Jeffersons, and you can win all the money. Maybe, but I doubt it.
I'd lean toward some of the favored options here with Warriors standing out the most to me.
For one, it is like Redskins in a sense, it matches the current design in some respects, and some of the imagery (most notably the arrow on the helmet for the throwback designs) could still be used.
The franchise has also teased a "new legend" at their rebranding site, which could mean they're just going completely off script. But it also may mean a less offensive homage being paid to a proud community.
There is also the fact that the team sent out a survey to their season ticket holders, asking them to pick which moniker they liked the most out of 40 options.
Fill out #RedskinsRally survey, be entered to win a signed #Redskins jersey: https://t.co/x7FEMAH0wg pic.twitter.com/Xs5rX2CnRO

— Washington Football Team (@WashingtonNFL) February 20, 2016
On that list? The favored Red Wolves, and my pick, the Warriors.
Perhaps Washington will fear picking a team name too closely aligned with their old moniker. Maybe they'll be worried about the wrath of Stephen Curry and the Golden State fans.
But to be frank, it's the best name on this list, it's a classic, it's not offensive, and it'd easily mesh with their current color schemes and designs.
When Will the New Name Be Announced?
As you can see, there aren't even odds for the new Washington Football Team name being announced in 2021.
The 2021 NFL season is still several months away, but the decision-makers in D.C. have already committed to at least one more year of Washington Football Team merchandise.
At the new rebranding website, you will find this gem.
"We've transitioned from our old name. Now it's time to write a new legacy. The future of Washington Football arrives in 2022."
Ah, yes, but when in 2022. That is the question.
It's anyone's guess if the franchise will actually depart from this boring moniker, but it has been floated that they could just stick with Washington Football Team.
The hope is they get a bit more creative than that, and the natural assumption would be that they would release the news sometime in 2022.
Doing so during the 2021 NFL season would only serve as an unnecessary distraction, and the news could be fuel for the fire as fans get excited for the 2022 season.
Realistically, fans are probably looking at January-July in 2022 as the window to see the new name announced. Insert even more logic into the equation, and sometime right after the season ends (February) to right before the rookies report for action (June), would be a good time.
What better time than draft time? April is really when NFL fans start thinking about the new season, it serves as the perfect launchpad for the organization to start anew, and bettors get a sweet +500 price with it.
Will the Change Stick Permanently?
Define permanently. This franchise was the Washington Redskins for most of their existence, but many NFL teams were named something different before changing names.
Some changes have even come recently. Teams move, too, and fans have seen the Houston Oilers become the Tennessee Titans, or the Cleveland Browns turn into the Baltimore Ravens.
I'd check with whatever site you decide to bet on the new Washington Football Team name, but for now, I'd imagine this big change will stick.
I mean, they put together a big rebranding site and are piecing together a massive launch over a year in the making. So, yeah, I kind of think they will stick with the new name for a bit.
How long is anyone's guess, and "permanently" is rather subjective, but I think they're making this change with longevity in mind.
And hey, there's nice value in the "yes" side, provided you don't have to wait, well, forever to get your payout.
Betting on the New Washington Football Team Name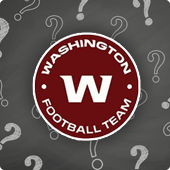 You have three nice Washington Football team name prop bets to target here. I like the value with all of them, but admittedly have my doubts about how to approach the last one.
I'm not sure how you measure "permanently", and the wait for that one would probably be a bit much, one way or another.
You're taking on risk by betting on the random date for announcement, too, while the list of possible names is obviously very long.
The point here? I'd follow the breadcrumbs as much as you can, pay attention to that rebranding site, keep tabs on Washington Football Team name news, as well as follow the team's social media channels.
Keeping yourself informed on the process is a great first step and considering the odds at hand before you bet would be wise.
You can see the way I'd bet on the new Washington Football Team name above, but it also should be stated that this is certainly more of a novelty bet than a football wager.
With that, have fun with it, and don't take it too seriously.
A team of people is working hard to come up with a new and improved moniker and logo for this franchise, so it's really out of your hands. If you combine logic with as much information as possible, however, you just might be able to profit from it.
BetUS is the only site I see allowing these Washington Football Team name props right now but be sure to shop around at the best NFL betting sites before placing any bets.
September
Casino of the Month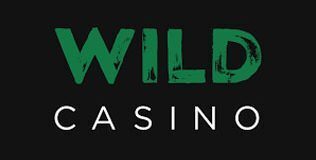 Welcome Bonus
250% up to $5,000