Betting Update for the Champions League in 2021/22

It has long been said that the Champions League doesn't really get going until the knockout stages.
This season's group phase is only halfway through, and we have already been treated to some incredible games and some surprising results. However, some of the groups have gone down a more predictable route.
With the second half of this stage kicking off next week, now seemed like the perfect time to take another look at what has gone on so far, what we can expect over the next three match days, and how all the action has affected the Champions League betting odds this season.
Latest Odds for 2021/22 Champions League Outright Winner
There has been only a slight change at the top of the outright winner market for this season's Champions League.
That is not entirely surprising, as most of the big teams have successfully navigated their three games up until this point.
The EPL clubs are all still heavily fancied, after two of them – Chelsea and Manchester City – played out the final of last season's competition.
Bayern and PSG are seen as the only non-English clubs to really have a chance of breaking that EPL stranglehold. But the real news here is that the La Liga contingent has completely fallen off the pace when it comes to lifting the famous old trophy next May.
Barcelona has been awful so far, while Real Madrid and Atletico have had their own problems to deal with in the first three group games.
Champions League Favorites Looking Good
Before this season's Champions League group stage began in September, Manchester City and PSG were the favorites to come out on top.
Little has changed there even though they were drawn in the same group. Both clubs – and their wealthy owner – are desperate to finally win a Champions League and justify the huge amounts of money that have been spent assembling their respective squads.
It has taken a while for the two sides to navigate the tricky knockout stages of this competition but they have almost cracked it now. Unfortunately, neither has managed to go all the way and they have been the losers in the last two finals.
PSG came out on top when they met in Paris on match day two but, thanks largely to a surprisingly poor showing from RB Leipzig, they should both progress from this stage. Then it all depends on how the draw goes in the round of 16.
Bayern Munich is the club that splits those two in the outright winner market at several sportsbooks – and that is down to the way the German champion has demolished its group so far.
In just three games Bayern has scored 12 goals and not conceded at all.
More important than that, as far as the betting odds go, Bayern kicked off the campaign with a 3-0 win against Barcelona at the Camp Nou.
It was the result that confirmed to everyone how far the Catalan club has fallen away this season – and the current odds for a Barca Champions League triumph sit way out at around the 51.00 mark.
Bayern Munich Results So Far
Barcelona
0-3
Bayern Munich
Bayern Munich
5-0
Dynamo Kyiv
Benfica
0-4
Bayern Munich
Goal Scorers
Lewandowski – 5
Muller – 1
Gnabry – 1
Sane – 3
Choupo-Moting – 1
Own Goal – 1
Champions League Surprises
I've already touched one of the group stage surprises – as much as you can call Barcelona's current situation a surprise anymore. Things were beginning to go wrong a few seasons ago but, now Lionel Messi has left for PSG, chaos seems to reign at the Camp Nou.
The only good news for Barca is that it is signing some of its younger stars, such as Pedri and Ansu Fati, to long-term contracts. But that is only a positive for the future.
The current campaign is not going well at all and, with two defeats in the first three Champions League games, we could be seeing the club miss out on the knockout stages for the first time since the 2000/01 season.
The other surprising group stage record at the moment is far more positive when it comes to betting on the Champions League this season.
Ajax has won all three games so far in what, admittedly, looked like a fairly kind group draw. But 11 goals scored – including a 5-1 win away at Sporting and a 4-0 thrashing of Borussia Dortmund – suggests that we might be witnessing the latest great team at the Amsterdam club.
Whether Ajax can replicate the semifinal run of a few years ago – or the runners up performance in the 2017 Europa League – is another question entirely. But the Dutch side is one to keep an eye on for the remainder of the group stage at the very least.
Individual game bets might be the way to go, but the odds will only get shorter for Ajax at this rate.
? Ajax 4-0 Dortmund…

⚪️?⚪️ Which @AFCAjax players have impressed you this season?#UCL pic.twitter.com/lPkfoO62aM

— UEFA Champions League (@ChampionsLeague) October 25, 2021
What To Look Out For in Champions League Group Stage
Apart from watching how the clubs already mentioned get on over the next three match days, there are some other teams making waves in this season's Champions League.
One of those is Liverpool, a team that is really enjoying itself at the moment in the EPL and has carried on that level of performance in European competition.
Jurgen Klopp's side has won three out of three so far, in a fairly tough group, and could go far this season – especially if the Anfield club receives a favorable draw in the knockout stages.
As far as the smaller clubs doing well after three games, Sheriff Tiraspol of Moldova has shocked everyone by leading the way in Group D and beating Shakhtar Donetsk and the mighty Real Madrid in the process.
Unfortunately, I think that the defeat at the hands of Inter in its most recent game is a sign of things to come and it may not even make it to the round of 16.
Red Bull Salzburg is the 'smaller' club that I think will benefit from an easier group and make it to the knockout stage for the first time in its history.
Another 'dark horse' to consider, though, is Juventus. Although the Serie A giant has won the competition twice and has been a Champions League mainstay for years, there has been a definite shift of power in Italian soccer.
Juve relinquished the league title to Inter last season and has struggled to challenge at the top this term so far. But its form in this competition has been much better.
Three wins from three, including one over current champions Chelsea, has shown that its appetite for the Champions League has not diminished.
Juventus is another team that could benefit from finishing top of the group and getting a good draw in the round of 16 though.
The return game against Chelsea at Stamford Bridge on match day five will be pivotal in Group H.
Other Champions League Betting Markets
The group outright winner markets are still very interesting in many cases.
At least five of the eight groups are still very tight, and all clubs are still to play everyone else at this stage. Home advantage should be crucial in these crunch match ups and could determine which teams prevail.
The only problem with going for this bet now is that all the odds are fairly short at this stage of play. Even when the clubs in question are close together – such as Manchester City and PSG – there is not too much value to be found trying to decide who will come out on top.
That is also the case with betting on teams to merely qualify for the next round too.
The other interesting market at this point, in my opinion, is the top goal scorer.
Erling Haaland won last year with 10 goals, the lowest tally since Neymar, Ronaldo and Messi shared the award with the same total in 2015.
Robert Lewandowski has now scored 25 goals in his last 19 Champions League games ???#UCL pic.twitter.com/8U1kGODSo6

— UEFA Champions League (@ChampionsLeague) October 20, 2021
Sebastien Haller of Ajax leads the way at the moment with six, followed closely by Mo Salah and Robert Lewandowski with five each.
There tends to be fewer goals scored in the later rounds, so it pays here to have a look at the remaining fixtures in the group just as much as how far you think their respective clubs will go.
Liverpool, Ajax and Bayern Munich have all scored a lot of goals so far, but it is the EPL club that is in the toughest group of the three.
You would have thought that Bayern will go the furthest of the other two but Sebastien Haller has certainly gotten over his lean spell at West Ham a few seasons ago and could make this particular betting market very interesting indeed.
Betting on the 2021/22 Champions League
Most of the attractive odds have now disappeared as this Champions League season has progressed.
With the group stage already halfway completed, there may be a lot of questions to be answered – but the general look of the round of 16 clubs is already known.
Prices will only narrow further from here on in, so a bet on the outright winner should probably be made now to get any real value.
But there will surely still be some surprises in store this season, so individual game bets may well throw up some enticing prices and make even the rest of the group stage a potentially profitable time for anyone interested in betting on the Champions League.
Be sure to check out our top-rated soccer apps if you're interested in betting below.
AUGUST
Casino of the Month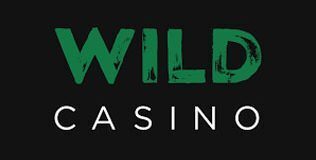 Welcome Bonus
250% up to $5,000
Read Review
Visit Site