Hide Bonus Offers
| | | | | |
| --- | --- | --- | --- | --- |
| #1 | Bovada Sports | 50% Up To $250 | Visit Site | Bovada Sports |
| #2 | BetUS | 125% Up To $2,500 | Visit Site | BetUS |
| #3 | MyBookie | 100% Up To $1,000 | Visit Site | MyBookie |
| #4 | Everygame | 100% Up To $500 | Visit Site | Everygame |
| #5 | BetOnline Sports | 60% Up To $1,000 | Visit Site | BetOnline Sports |
Betting Update for the 2019 NBA Playoffs With Picks for Tonight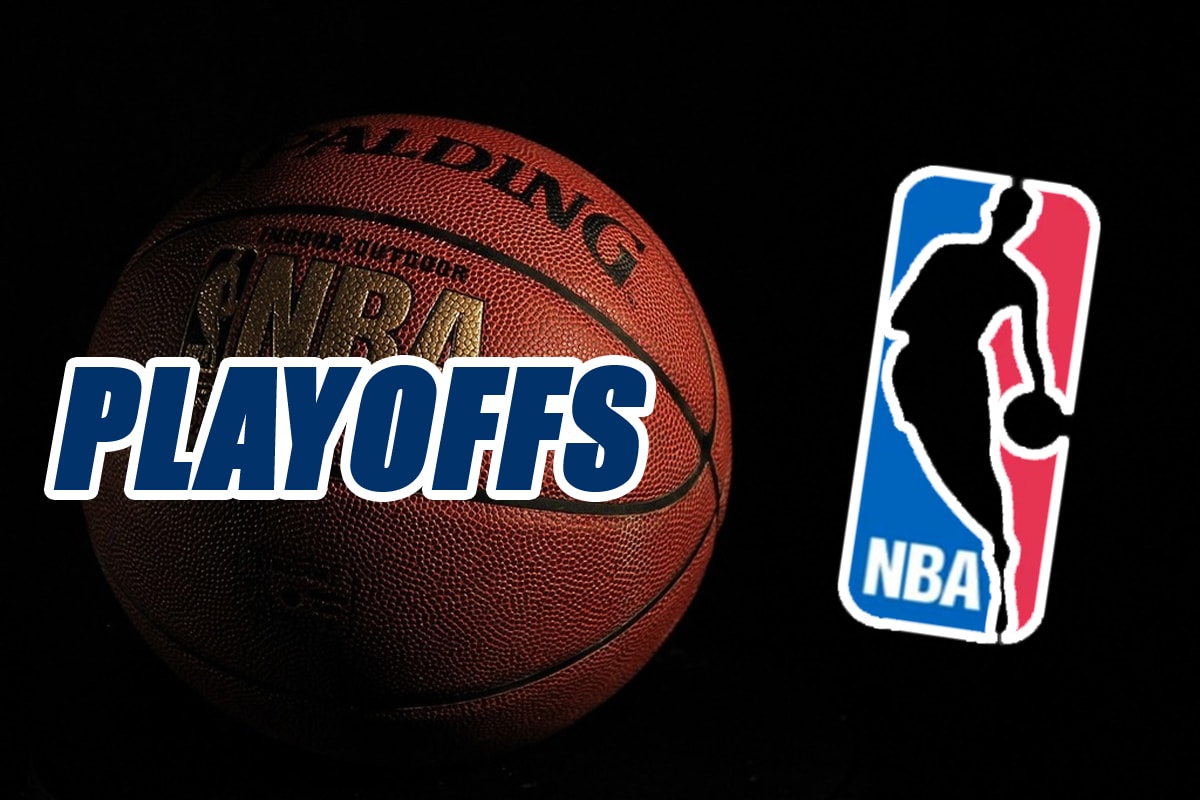 The 2019 NBA playoffs have to this point been one of, um, upsets?
Yeah, I didn't anticipate that, either.
Well, I did think there were some NBA series that offered upset pick potential. I previously broke down my favorite NBA playoff upsets worth targeting, but I'll be honest in saying I didn't expect as many upsets as we saw in the first round.
That doesn't guarantee that one game will translate into an entire series win, of course.
The whole point of the way the NBA conducts their playoffs (best of seven) leaves out any question as to whether or not the better team escapes victoriously.
The Nets, Spurs, and Magic all nabbed surprise wins in their series openers, but the odds still favor the 76ers, Nuggets, and Raptors to prevail when it's all said and done.
Of course, these weird upsets do open the door for a lot of interesting NBA playoff betting. Before Monday night's games arrive, let's break down all of the wagering options for you to take advantage of at your favorite NBA playoff betting websites.
Updated NBA Finals Odds
I doubt we'll have the time (or want) to refresh things on a daily basis, but I do think it's important to check out the latest NBA Finals odds from time to time — especially if games and series are going to cause things to fluctuate.
I personally have been very high on the Toronto Raptors all season long, so I'm probably going to be most interested to see if their NBA Finals odds take a slight hit. They lost the first game against the Orlando Magic, and if they continue to struggle in this series, their price could plummet like crazy.
There are other teams to keep an eye on, but first, let's just see how top NBA betting sites like Bovada have adjusted their pricing with the latest 2019 NBA Finals odds.
Golden State Warriors
-225
Oklahoma City Thunder
+3500
Portland Trail Blazers
+5000
Los Angeles Clippers
+25000
There's nothing new to see here in my opinion. Golden State is still a pretty good price for the consensus title favorites. They looked great in their first playoff game, and provided they stay healthy, they're a very solid bet to win the championship for the third year in a row.
I do want to look elsewhere to maximize value, however. The Bucks and Rockets are two terrific pivot plays, but my favorite based on pricing and actual ability to go the distance remains Toronto.
Bettors will be down on the Raptors after getting spurned by the Magic in game one of their first-round series, but I expect them to bounce back. Golden State is the main bet you should be targeting, but you can sprinkle flier wagers on the Bucks, Rockets, and Raptors as you see fit.
Of the lot, I'm most interested in the Raptors at a sweet +1200 price tag at Bovada.lv.
NBA Playoff Series Odds
Only one team can actually win the league title, so value aside, there's only so much you can do with new NBA Finals odds. Besides, if you've already bet on the 2019 NBA Finals, it's entirely possible your wager (say, the Warriors) won't ever give you a better price than they already have.
Regardless, now that we're into these NBA playoff series, we can start to gauge the matchups better and try to figure out how things will play out.
It's also interesting to note how much Vegas is reacting to just one game. If it's a lot, you could potentially soak up some solid betting value with previously locked-in favorites. Here's the latest pricing of some of the 2019 NBA playoff matchups at MyBookie.ag.
The Nets are up 1-0 in this series, so you are no longer getting amazing value to back them. Teams can jump out to early leads and still lose 4-1 in any given series, though, so the smart thing to do would be to stick with the more talented squad.
That's certainly the way I'd play this NBA playoff series, as the 76ers have home court advantage and serious star power. Now, if the Nets take a 2-0 series lead, then you need to start thinking about throwing some money at them.
Philly isn't bringing back crazy value here, but -220 to get a favorite that should (and probably will) win this series is a respectable price.
Another NBA playoff series to bet on is this Magic vs. Raptors showdown. D.J. Augustin played hero and stole game one, which won't calm the fears that Toronto just cannot get it done in the playoffs.
The presence of Kawhi Leonard probably means they'll be okay in the end, but Orlando won that first game despite their best player (Nikola Vucevic) not playing his best game. If Vucevic shows up and Orlando takes a 2-0 series lead, the Magic will suddenly look like a daunting out.
I still love the Raptors in this series, but their -320 moneyline isn't worth chasing. Orlando at +260 isn't the worst flier bet given their 1-0 lead, though.
This is another NBA playoff series wager I'd consider going against my previous predictions for. I really liked the Spurs to stage the upset prior to this series starting, but that was before their 1-0 lead killed their upside.
San Antonio is now being regarded the betting favorite by Vegas, and that gives you zero wiggle room as a bettor. This provides you with an excellent opportunity to hedge your bets if you already put money on the Spurs and even more so if you liked Denver to win all along.
Unfortunately, there aren't any other NBA playoff series odds out there at the moment. I'm sure they'll be updated early in the week, though, so keep an eye out for them so you can take advantage of fluctuating value.
NBA Picks – Game Two Odds and Predictions
At least early on in the 2019 NBA playoffs, it looks like the scheduling is pretty great. Whether you're using these games for daily fantasy basketball or to bet on, the NBA is really spacing things out nicely.
Going into the new week, game two for every series arrives by Wednesday, with two games going live on Monday, three more coming on Tuesday, and another three arriving on Wednesday.
The series keep rolling in on Thursday, Friday, and right on down the line, but you're only going to find NBA playoff betting lines through Wednesday (at best) for now.
You can always hit up our NBA betting HQ section for everything you need in regards to the NBA playoffs, but I'm also taking the liberty of checking out each game right here in this post as well.
With that, let's quickly take a look at each game over the next three days.
Brooklyn Nets vs. Philadelphia 76ers
Every series has now played their first game, so Monday will get game two for two of them.
One will be the Clippers trying to nab a win against the defending champion Warriors, and the second will be Philadelphia trying to tie up their series against the Nets at home, 1-1.
Here is all of the pricing from SportsBetting.ag, along with my favorite pick.
Philadelphia 76ers (-7.5)
-110
Philadelphia 76ers to Win
-330
The Nets stole game one and did so pretty convincingly. Joel Embiid did not look completely like himself in the loss, and Ben Simmons also left a lot to be desired. J.J. Redick was also horrendous, while Jimmy Butler was the only star player for Philly to truly show up.
I actually picked the Nets to beat this same +7.5 point spread, and obviously, by winning, they did more than that. They were a fun underdog play to get things going here, but the Sixers are better than this.
You can't bet on Philly straight-up, but I do think they'll answer back with a big home win. They definitely can't afford to fall into an 0-2 hole, and I think their top players will respond with a little more urgency.
The plays here are the Sixers to win, over 225.5, and Philly to cover. The latter is my preferred wager for game two of this first-round series.
PICK
Philadelphia 76ers (-7.5)
-110
Los Angeles Clippers vs. Golden State Warriors
The other NBA playoff game scheduled for Monday is a showdown between the Los Angeles Clippers and Golden State Warriors. The defending champs took care of business at home in game one, while Stephen Curry was en fuego en route to playoff history from long range.
I'd expect more of the same here, but it's always worth checking out the latest NBA betting lines before deciding whether or not to avoid a wager. Here are the Clippers vs. Warriors odds for game two, per SportsBetting.ag.
Los Angeles Clippers (+13.5)
-110
Golden State Warriors (-13.5)
-110
Los Angeles Clippers to Win
+825
Golden State Warriors to Win
-1200
The Dubs covered this same point spread in game one, but that should admittedly be a bit more difficult in game two. I still love the Warriors to win in front of their home crowd to go up 2-0 in this series (likely on their way to a 4-0 sweep), but the moneyline isn't worth a second glance.
I don't really want to eat -13.5 to get a win at -110, either. Instead, I'll assume the Dubs again show up to win but get a slightly stiffer test from the Clips. The total is big, but Golden State scores the ball as well as anyone. The over is in play after these two teams combined for 225 points in game one.
Orlando Magic vs. Toronto Raptors
Toronto Raptors (-9.5)
-110
Toronto Raptors to Win
-525
Orlando shocked pretty much everyone, not just by hanging close in the first game of this series but by pulling off an improbable win. D.J. Augustin was responsible for that, as he nailed a three-pointer late to prevent overtime and nab the unlikely victory.
The Magic may have proven they're legit, but my guess is Toronto comes back in game two more dialed in than ever. Kyle Lowry (0 points in game one) should be extra motivated to step it up, while Toronto's defense should also be better.
Most bettors may opt to back the Magic here, but in what is arguably a must-win game for the Raptors, I don't anticipate them allowing this one to stay very close.
PICK
Toronto Raptors (-9.5)
-110
San Antonio Spurs vs. Denver Nuggets
San Antonio Spurs (+6.5)
-105
Denver Nuggets ATS (-6.5)
-115
San Antonio Spurs to Win
+230
Denver Nuggets to Win
-275
The Spurs are a team I actually love as an upset play in this entire series, but even I was a little surprised to see them snag a win immediately in game one. LaMarcus Aldridge and company have a golden opportunity in game two, as they can expose the seemingly soft Nuggets as frauds with a 2-0 series lead.
While I do love the Spurs to offer elite betting value in this series, I don't think they go up 2-0 on Tuesday. Nikola Jokic dropped a triple-double in game one and should be even better in a more intense spot. Denver has historically been at their best at home, too, so look for them to show up in a big way in this one.
The Spurs aren't awful picks against the spread, but this is another spot where desperation wins out.
PICK
Denver Nuggets ATS (-6.5)
-115
Oklahoma City Thunder vs. Portland Trail Blazers
Oklahoma City Thunder (+2)
-110
Portland Trail Blazers (-2)
-110
Oklahoma City Thunder to Win
+110
Portland Trail Blazers to Win
-130
OKC didn't get the job done in game one, and they'll instantly have their backs against the wall come Tuesday night. Paul George was banged up and didn't play his best ball to start this series, but that won't be an excuse in a game the Thunder absolutely have to have.
Portland showed they're not going to be an easy out, but they can breathe a sigh of relief after going up 1-0 in this series. They could really prove they're not to be trifled with by taking a 2-0 series lead, but I'm going to give OKC one last chance to prove their recent playoff failures are in the past.
Russell Westbrook should be huge in this one, and PG-13 can't be much worse. OKC will be determined to keep this a series with things shifting back home to Oklahoma City, and I think they can get the job done. Bettors are getting a nice +110 price to roll with them, too.
PICK
Oklahoma City Thunder Moneyline
+110
Indian Pacers vs. Boston Celtics
Indiana Pacers (+7.5)
-110
Boston Celtics (-7.5)
-110
The Pacers struggled to score the ball in a tough game-one loss in Boston, but the pace and style of these two teams mesh well enough that I refuse to fully give up on Indiana.
I doubt the Pacers actually win this series at this point, but they're better than what they showed in game one. Boston is the more talented team, but Indy can grind out wins and could keep this one close.
PICK
Indiana Pacers ATS (+7.5)
-110
Detroit Pistons vs. Milwaukee Bucks
Detroit Pistons (+14.5)
-110
Milwaukee Bucks (-14.5)
-110
Game one in this series was uglier than I could have imagined. Blake Griffin sat out with an ailing knee, and that sapped an already shaky Detroit offense. The Pistons couldn't get much going early and went into the fourth quarter with just 61 points scored.
Yeah, it wasn't good.
I don't think there's much doubt whether or not the Bucks win game two, and at this point, it's hard to imagine Detroit winning a single game. That's even more likely if Griffin misses game two and/or any other games in this series.
The betting lines aren't great for this one. There is nothing to get you amped about Detroit, but this spread is just ridiculous. If Griffin can return in game two and the Pistons can connect on some shots (35% from the floor in game one), I don't hate them ATS here.
This is still a professional team that can defend a bit and has some offensive players they could go to. Luke Kennard deserves a bigger role, Wayne Ellington would hopefully step up his game, and the return of a healthy Blake Griffin would obviously help Detroit quite a bit.
That being said, if you can avoid this series right now, I would.
PICK
Detroit Pistons ATS (+14.5)
-110
Utah Jazz vs. Houston Rockets
This is the only game over the next three days that doesn't have betting information just yet, but since every other game has odds, I'm sure it'll only be a matter of time.
For now, you just need to hang your hat on the Rockets playing at home against a team they know. Houston is going to be the logical moneyline bet, but the Jazz should come to play and try to keep this interesting.
Summary
Only time will tell how the 2019 NBA playoffs will mature, but this post should help you navigate through the best NBA playoff betting sites as you decide which wagers you like the most.
There is a lot to consider even going into just the second game of each series, but there also promises to be numerous paths to solid profit.
I can't guarantee all of my NBA picks will be spot on, but I do feel like we can get a solid sense of where/how these series are going to unfold. You're only going to learn more with each passing game, too, so using what you learn on an individual contest basis and applying it to series and NBA Finals betting can help you rack up some wins.
Remember to keep an eye on our NBA playoff betting page, where we're providing updates, the latest odds, and our best bets. You should also check out our NBA game picks page, where we provide our top picks for individual games.
Whatever happens, hopefully this early primer gets you going in the right direction for your NBA playoff wagers. Good luck, and enjoy the games this week!