Betting on UFC 252 – Complete Guide With Odds, Predictions, and Picks

I've created this post to make UFC 252 betting simple for everyone. From how and where to bet on Stipe Miocic vs. Daniel Cormier 3, to the latest odds and betting picks for the rest of the card set for August 15th at the UFC APEX, you'll find everything you need to help you bet on UFC 252 fights like a pro.
If you are betting on UFC 252, we are certain that you will find the following information valuable. Whether you are at an advanced level of wagering on UFC fights, or a complete novice to MMA and/or betting in general, I have you covered.
Here's a list of everything I cover in this UFC 252 betting guide.
Where to Bet on UFC 252
The first step to success is finding a betting site that caters to anyone looking to bet on UFC fights. That's why I've started with the leading UFC betting sites online today.
Honestly, I cannot stress the importance of choosing the best betting site you can before you start your UFC 252 betting experience.
But what makes a great site? Everyone is entitled to their own opinions, of course. But myself and our other MMA betting experts all believe safety and security come first. Not only do our ranked sites ensure you are completely protected when betting UFC 252 or any other event, but they are also legal and come licensed and regulated by reputable governing bodies.
Beyond the safety and security of a site, we genuinely want to be impressed by what it has to offer. So, we are always on the lookout for that all-encapsulating combination of efficiency and class. This includes great odds and markets, UFC bonuses, fast payouts, a range of payment options, excellent customer support, and pretty much everything else that can make your betting experience one to remember.
Don't forget, you are not restricted to a certain number of sites for betting on UFC 252. Sometimes, it's advantageous to sign up with multiple sites in order to avail of various bonuses and, of course, compare odds for UFC betting.
It's your call. But once you have signed up for the sites you like the look of, you can check out the latest odds for UFC 252.
I have provided them below so you can take a quick peek before we proceed.
UFC 252 Odds
Miocic vs. Cormier; Miocic -115, Cormier -115
O'Malley vs. Vera; O'Malley -315, Vera +255
Dos Santos vs. Rozenstruik; Dos Santos +120, Rozenstruik -150
Dodson vs. Dvalishvili; Dodson +155, Dvalishvili -190
Ankalaev vs. Cutelaba; Ankalaev -300, Cutelaba +240
Miller vs. Pichel; Not available
Yoder vs. Souza; Yoder +120, Souza -150
Herrig vs. Jandiroba; Herrig +250, Jandiroba -300
Bontorin vs. Kape; Bontorin -110, Kape -120
Burns vs. Pineda; Burns -225, Pineda +190
UFC 252 Fight Card and Key Info
UFC 252 goes down at the UFC APEX in Las Vegas, Nevada, on August 15th, 2020.
The event is a big deal for fans, given that it marks the third fight between UFC heavyweight champion Stipe Miocic and the division's former kingpin, Daniel Cormier.
Cormier won their first fight by first-round knockout at UFC 226. Miocic got his revenge by knocking out Cormier at UFC 241 to recapture his title.
Fans will be tuning in for what could very well be the final fight of Cormier's career. Win or lose, it is expected that the former two-division champion will retire inside the Octagon after the fight.
The spotlight will also be on emerging talent Sean O'Malley who could move closer to a shot at the UFC bantamweight title against Marlon Vera.
Miocic vs. Cormier will not be the only rematch on the card. Magomed Ankalaev vs. Ion Cuțelaba 2 promises to be an interesting fight, given the highly controversial nature of Ankalaev's knockout over the Romanian in their first fight.
UFC 252 Predictions
Miocic to Beat Cormier by KO/TKO
O'Malley to Beat Vera by KO/TKO
Rozenstruik to Beat Dos Santos by KO/TKO
Dodson to Beat Dvalishvili by Decision
Ankalaev to Beat Cutelaba by Decision
Miller to Beat Pichel by Submission
Souza to Beat Yoder by Decision
Porter to Beat Daukaus by KO/TKO
Jandiroba to Beat Herrig by Submission
Burns to Beat Pineda by Submission
Brown to Beat Chavez by Decision
I'll be adding UFC 252 betting previews for some of these fights between now and the event, to explain my predictions in detail.
Stipe Miocic vs. Daniel Cormier 3
I'm sure that most folks wagering on UFC 252 will be excited for Miocic vs. Cormier 3 more than any other fight on the card.
Not only does this rubber match go down as one of the biggest fights of the year, but it is also the most important contest in the history of the UFC heavyweight division. The winner will be seen in the eyes of most experts and pundits as the greatest heavyweight to have laced up gloves in the promotion.
Following Miocic's fourth-round knockout of Cormier at UFC 241 in August 2019, this fight has been the one fans wanted more than any other. I would be massively underplaying the occasion to suggest that it is anything but an unmissable fight. We're betting UFC 252's main event will live long in the memory of fans.
Those betting on Cormier vs. Miocic will probably be happy to see the betting line settle on par. This tells us that the top UFC 252 sportsbooks see it as a 50/50 fight, pretty much. It's a true pick'em, with both guys more than capable of beating the other on the night.
One of my first UFC 252 betting decisions was to back Miocic to beat Cormier. Check out my full breakdown of Miocic vs. Cormier 3, including odds and recommended bets, for more information on that.
Now, if you are looking for the best Miocic vs Cormier bets, you have options. There are a number of markets open to you, so don't assume that to bet UFC 252 is to simply pick the winner from the headline bout. I'll cover more on this a little later.
Anyway, there are more fights on this card than Stipe vs. DC, of course, and I've picked out these moneyline wagers on UFC 252 as the ones to target. Let's check them out.
UFC 252 Moneyline Picks
Miocic to Beat Cormier (-115)
Rozenstruik to Beat Dos Santos (-150)
O'Malley to Beat Vera (-315)
Ankalaev to Beat Cutelaba (-300)
The aim of the game with your UFC 252 betting is to be as confident in your picks is the aim of the game. Unfortunately, no one has a crystal ball for betting on UFC 252 , or at least one that actually works in showing us the future, so the best anyone can do is use their expertise and wealth of knowledge to make predictions.
Naturally, not everyone is familiar with the fighters involved in this event, or even how well they match up. Therefore, it's always best to leave these things up to those who have years of experience in the sport of MMA and a solid track record of making successful picks.
Along with the other UFC betting experts on our team, I have put together our top UFC 252 betting tips and believe the four bets above to be the best moneyline picks for the night.
We have Stipe Miocic to beat Daniel Cormier in the headline fight, and Jairzinho Rozenstruik to put former UFC heavyweight king Junior Dos Santos away. Sean O'Malley to beat Marlon Vera is also among the top UFC 252 moneyline bets, with Ankalaev to Beat Cutelaba in the same category.
Not a fan of betting UFC 252 moneyline wagers? Why not check out the latest props and other top bets for the Miocic vs. Cormier card on August 15?
Best UFC 252 Prop Bets and Other Top Wagers
Miocic to Win by KO/TKO
Rozenstruik to Win by KO/TKO
O'Malley to Win by KO/TKO
Jandiroba to Win by Submission
Our MMA experts have earmarked the four bets above as among the best in the UFC 252 betting props and alternative wagers department.
The UFC 252 betting odds for the wagers above have not been released yet, but I will update them as soon as they are. This will be good news for anyone who looking for value when betting on UFC 252.
First of all, you are certain to get better odds for all of the bets above in comparison to the prices you will receive on the moneyline. For example, Sean O'Malley is a significant favorite to beat Marlon Vera. But if you back O'Malley to knock Vera out, something that Vera has escaped in 22 fights, the odds will be much more rewarding.
With additional fights set to be added to the UFC 252 lineup, I could add even more props or alternative wagers to this list. So, once again, make sure to visit us soon! Or better yet, bookmark this page so that you don't miss out on those.
Additionally, I will have the latest UFC 252 news, bets, picks, and previews available for you. So, if you want to stay one step ahead of the game, you know what to do!
News and Updates for UFC 252
Frankie Edgar vs. Pedro Munhoz has been removed from the card. Edgar vs. Munhoz will now headline a UFC Fight Night event on August 22.
Jim Miller vs. Vin Pichel has been added to the UFC 252 lineup in its place.
Marc Goddard has been announced as the referee for Miocic vs. Cormier 3.
This section is updated with news pertaining to UFC 252 when it breaks. I'll cover anything and everything that could help with your UFC 252 betting.
AUGUST
Casino of the Month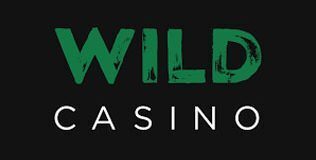 Welcome Bonus
250% up to $5,000
Read Review
Visit Site