Betting Trends for Super Bowl 55 – Key Data and Stats

Successful NFL bettors are diligent. They're not placing bets on a whim so they can add entertainment value to a game. They certainly aren't betting based on any personal agendas. The ones who win money in the long-run are using pertinent data and applied statistics to find edges wherever they can.
Enter the upcoming battle between the Chiefs and the Buccaneers.
Punters should not only be looking at this season's numbers, but there are past Super Bowl stats that can be directly applied to projection models for Sunday.
Remember, the Chiefs are the defending champs and return much of the same core. Tom Brady is making his 10th start in the "Big Game" and has a solid sample size to fall back on.
Keeping all of the above in mind, here are some Super Bowl betting trends of note.
Chiefs Betting Data for Super Bowl 2021
After leading the NFL with an incredible 13-5-1 ATS record in 2019, Kansas City came back down to Earth this past season.
Chiefs ATS Trends This Season
ATS Record (Overall)
ATS Record (Away)
ATS Record (As a Favorite)
8-10
4-4
7-9
It's just the fifth time in NFL history that a team with a losing record against the spread has advanced to the Super Bowl. Of the four previous teams to achieve the same feat, the Baltimore Ravens (2013) were the only ones that went on to hoist the Lombardi Trophy.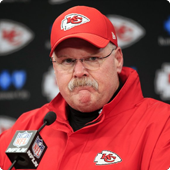 I'll be paying close attention to where the Super Bowl 55 odds close at, and so should you. The Chiefs are 5-0 ATS in games with a spread of 3 or less.
KC's 14-point victory over the Bills in the AFC Championship was the first time since November 1st (Week 8 vs. Jets) that they won a game by more than six points.
In terms of NFL coaches against the spread over the last four seasons, nobody has been better than the man they call "Big Red."
Andy Reid is 41-29-2 ATS since 2017.
Buccaneers Betting Data for the 2021 Super Bowl
The Bucs couldn't be trusted in 2019 with Jameis Winston at the helm. Hence, the team went 5-9-2 against the spread, and they missed the playoffs for the 12th straight year.
Fast forward to early 2021 after inserting Tom Brady at the helm, and it's a completely different story.
Buccaneers ATS Trends This Season
ATS Record (Overall)
ATS Record (Home)
ATS Record (As an Underdog)
11-8
5-3
4-1
Not only did Tampa cover the spread in week 12 against Kansas City, but they've been tremendous as an underdog all year long. In fact, the Buccaneers have covered four in a row as an underdog since losing to the Saints by 11 in the season opener.
Also worth noting, beware of betting against Tom Brady when he's had a full two weeks to prepare.
Going back to 2018, Brady has played in five games with a minimum of 13 days of rest. His team has covered the spread on all five occasions.
Over/Under Stats – Betting the Super Bowl 55 Total
There's not a whole lot to gather from past Super Bowl totals if you're looking for a leg up. There was no over/under set for the inaugural Super Bowl in 1967, but I can tell you that it's been an even split of overs and unders in the 53 Super Bowls that have been played since.
The over is 26-26-1 in the Super Bowl
The over is 10-10 in the last 20 Super Bowls
Similarly, there's not a lot to glean by studying the Chiefs and Bucs resumes if you're looking to be swayed to one side. The over has cashed in exactly half of Kansas City's games (9/18) and just under 57.9% of Tampa's.
The total in the 2021 Super Bowl is sitting at 56.5 at most of the top Super Bowl betting apps, which makes it the third-highest total in SB history. The total was 58 in Super Bowl 51 (Patriots vs. Falcons) and 57 in Super Bowl 44 (Saints vs. Colts).
Tom Brady Super Bowl Stats
Rather than boast about all of Tom Brady's Super Bowl records and his unmatched accolades, let's focus on Super Bowl data from Tom's previous nine trips. Not his Super Bowl game stats, but specifically, his ATS numbers.
Tom Brady – Against the Spread Numbers in the Super Bowl
Super Bowl
Opponent
Spread
Final Score
Result
Super Bowl 36
Rams
Rams -14
Patriots 20, Rams 17
Cover
Super Bowl 38
Panthers
Patriots -7
Patriots 32, Panthers 29
Did Not Cover
Super Bowl 39
Eagles
Patriots -7
Patriots 24, Eagles 21
Did Not Cover
Super Bowl 42
Giants
Patriots -12
Giants 17, Patriots 14
Did Not Cover
Super Bowl 46
Giants
Patriots -2.5
Giants 21, Patriots 17
Did Not Cover
Super Bowl 49
Seahawks
Pick'Em
Patriots 28, Seahawks 24
Cover
Super Bowl 51
Falcons
Patriots -3
Patriots 34, Falcons 28
Cover
Super Bowl 52
Eagles
Patriots -4
Eagles 41, Patriots 33
Did Not Cover
Super Bowl 53
Rams
Patriots -2.5
Patriots 13, Rams 3
Cover
Brady is 4-5 ATS in the Super Bowl, although he's covered in three of his last four. This is just the second time TB12 is an underdog in a Super Bowl.
Speaking of Brady's team not being favored, one of the craziest Super Bowl 55 stats I've encountered is Tom's mind-boggling 308-game stretch of not being an underdog in three straight contests. However, that streak comes to an end on February 7th. The Bucs were underdogs against the Saints and Packers and will be once again getting points versus the Chiefs.
And there's more.
Brady's career mark of 41-17-1 ATS as an underdog is the best of all-time by any QB. In case you're thinking about pulling the trigger on Tampa Bay on the money line, Tom is 36-23 outright as a dog.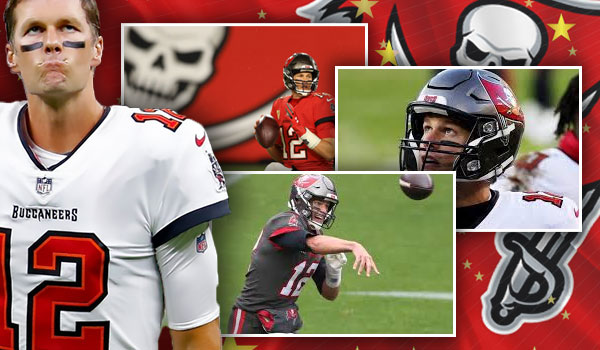 Patrick Mahomes Super Bowl Stats
Now let's take a moment to evaluate some Super Bowl betting trends associated with the other quarterback in this game.
Patrick Mahomes has been terrific against the spread when Kansas City isn't favored by more than 9.5 points. The Super Bowl 54 MVP is 27-13-1 ATS in those instances. His uncanny abilities in the pocket lead to one of the major perks about backing KC.
You don't have to panic if the Chiefs get down early. With Mahomes under center, the Chiefs are 21-4 in games they didn't score first.
As far as unveiling any data related to Mahomes being an underdog in the playoffs – that doesn't exist. Including Super Bowl 55, Patrick will now be favored in each of his first eight postseason appearances. Move over Kurt Warner (Warner was a favorite in his first seven playoff games), Mahomes stands alone.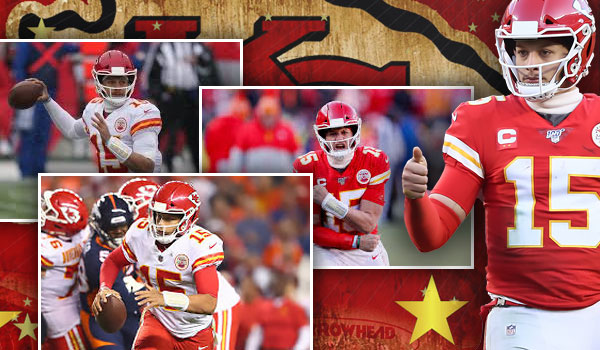 To Throw or To Run in Super Bowl 55
There are countless Super Bowl player prop bets littered amongst the best betting sites. I'm particularly intrigued by some overs for the QBs and receivers. If there was ever a Super Bowl matchup that sets up to feature a heavy dosage of passing plays, the 2021 Super Bowl is that game.
Here are some statistics to support that claim.
Tampa Bay is throwing the football 62.51% of the time this season, Kansas City is just behind at 61.82%. Both rank in the top 10 in the league. With that being said, look at how these numbers skyrocketed in the week 12 matchup at Raymond James Stadium.
| | | | |
| --- | --- | --- | --- |
| | Passing Plays | Running Plays | Throw % |
| Chiefs | 52 | 20 | 72.2% |
| Buccaneers | 42 | 13 | 76.4% |
Tampa Bay's strength is their rushing defense, so we know Andy Reid will continue airing it out. The secondary is the weakness of Kansas City's defensive unit, so we know Bruce Arians will let Tom Brady go to work.
If you like seeing the pigskin get flung around, this game is right up your alley.
Results of the Coin Toss at the Super Bowl
Don't bother laying juice on this bet, especially given how many other awesome Super Bowl props there are to tackle. However, for those who have already locked in their National Anthem prop bets and are craving more action before the kickoff, here's what you need to know about the coin toss.
Coin Toss at the Super Bowl
Result of Coin Toss
# of Times
%
Heads
25
46.3%
Tails
29
53.7%
Despite "tails" holding the slight edge overall, I can promise you it'll be "50/50" on Super Bowl Sunday.
This Super Bowl Data is Your Friend
Don't be overwhelmed by trying to keep up with all of the Super Bowl stats. This page highlights key Super Bowl betting trends that can be applied to multiple betting arenas.
Some of the main takeaways:
The Chiefs are 5-0 ATS this season with a spread of 3 or less
The Buccaneers are 4-0 ATS in their last four games as an underdog
Patrick Mahomes is 27-13-1 ATS when the Chiefs aren't a double-digit favorite
Tom Brady is 5-0 ATS with at least 13 days of rest
Now for a few of the funky betting trends. These may carry no weight as far as impacting the game on February 7th, but nonetheless, they're fun factoids to be aware of.
AFC teams are 8-3 straight up in the last 11 Super Bowls
The AFC team is 6-1 straight up the last seven times the Super Bowl aired on CBS
The Under is 4-1 in the last 5 Super Bowls aired on CBS
Underdogs are 6-3 straight up in the last nine Super Bowls
Teams wearing white jerseys on gameday are 13-3 in the last 16 Super Bowls