Betting on If Tee Higgins Will Be a First-Round Draft Pick

We're not sure who the first wide receiver off the board will be, but there's a really good chance that three will be gone within the first 15 picks.
With that being said, this post isn't about CeeDee Lamb or Jerry Jeudy, nor is it about where Henry Ruggs III will land.
It's about a player who is squarely in the conversation to be the fourth WR selected. "Will Tee Higgins be a first-round pick" is such a hot topic that one of the best sites for NFL wagers even created a draft prop tied to that very question.
Before I unveil my betting prediction, take a peek at the pricing.
Odds for Tee Higgins Being a First-Round Pick
It appears that one of the top NFL sportsbooks online thinks Tee Higgins is a first-round NFL Draft prospect who could slide into day 2. In fact, I've seen the former Clemson wideout mocked early in round two in lots of different spots, so perhaps laying -145 on "no" isn't the worst idea.
Then again, I'm sure there are a handful of GMs who would laugh at that notion and unequivocally tell you that Tee Higgins will be a first-round pick.
Let's examine both sides of the coin.
Why Tee Higgins Will Be a First-Round Pick
Great size
Outstanding production
Genuine downfield threat
After a quiet freshman year, Higgins exploded for Dabo Swinney at Clemson. Playing pitch and catch with Trevor Lawrence during his sophomore and junior seasons, Tee racked up more than 2,100 receiving yards and 26 touchdowns. We know the production is there, but his gaudy statistics aren't the only thing to be enthralled by.
At 6'4" and 215 pounds, Tee possesses the size to be a sincere red-zone threat and catch fades inside the five-yard line. However, he's a lot more versatile than that as he can play inside and out and run every route in the playbook.
Think of a young and healthy A.J. Green.
Higgins' sneaky-long strides enable him to blow past safeties, and his knack for making long catches couldn't be any more obvious.
One thing that helps set Tee apart from some of the other receivers fighting to be first-round picks is his uncanny ability to adjust to the ball in mid-air and haul in anything in his vicinity. The combination of his great hands and stellar coordination allow him to make contested catches look routine.
Now let's take a quick peek at how many teams picking from 19-32 would be willing to utilize their first-round pick on somebody with that kind of skillset.
Las Vegas (19), Jacksonville (20), Philadelphia (21), Minnesota (22 and 25), and Green Bay (30) immediately come to mind.
Add everything up, and it seems naïve to me to think that Tee Higgins won't be a first-round selection.
But let's play devil's advocate.
Why Tee Higgins Won't Be a First-Round Pick
Questions about ACC competition
Change of direction (COD) on short routes
Sense of urgency
Clemson didn't just win all of their regular-season games over the past two years — they completely bludgeoned their competition. As tremendous as Tee Higgins' numbers were, scouts could be concerned that cornerbacks in the ACC were simply overmatched by his size and physicality at the top of a route.
Moving on to the professional ranks and being pitted against NFL CBs, Tee won't be able to bully his way into openings and make things look so effortless.
As much of an asset as Higgins figures to be when his team is trying to push the ball up the field, his change of direction on short routes could use some work. It's nice to be long and lengthy when running fly patterns up the sidelines, but don't expect Tee to break in and out of short routes crisply ala Julian Edelman or Golden Tate.
Finally, how hungry is this dude to be a top-tier NFL wideout?
Playing at Clemson with Trevor Lawrence, Tee didn't have to face adversity on the gridiron. He basically could line up and run his route, and chances are, the ball would be waiting for him in a perfect spot.
Higgins is going to be challenged at the line of scrimmage by big and physical defensive backs who aren't going to let him get so comfortable. It's easy to dominate when you are relaxed and filled with confidence.
It's a lot harder when guys are more athletic than you and are constantly in your face.
My Tee Higgins Draft Prediction
At least five receivers are going to be drafted in round one, and I could see as many as seven or eight coming off the board. Noah Davis pegged eight WRs are taken in the first round in this mock draft but didn't include Tee Higgins in that group.
But I'm not so sure Tee will slip into the second day of the draft.
The Eagles at #21 and the Vikings (either #22 or #25) seem to be the most likely landing spots for Higgins in my book, and I definitely think the Packers would take a hard look if he was still on the board at #30.
Frankly, I'd lay -110 that Tee Higgins will be a first-round pick. The +105 price tag at BetOnline has me pretty enthusiastic.
AUGUST
Casino of the Month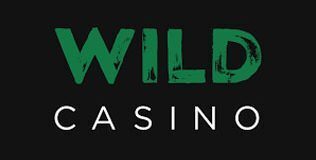 Welcome Bonus
250% up to $5,000
Read Review
Visit Site