Betting on Which Team Jadon Sancho Will Sign for This Summer

The world of sport may be in temporary lockdown, but even the coronavirus pandemic won't stop soccer transfer rumors from circulating.
Europe's top clubs were put on red alert recently following the news that Jadon Sancho will leave Borussia Dortmund at the end of the current season, and there are a number of admirers who will be battling to sign the 19-year-old.
After moving from Manchester City to Borussia Dortmund in 2017, Sancho has established himself as one of the brightest young stars in world soccer. But the Englishman is now ready to leave Germany and further his career.
So where will Jadon Sancho play next season? Premier League giants Chelsea, Manchester United, and Liverpool are all reportedly interested in the winger, while Spanish powerhouses Real Madrid and Barcelona are also monitoring the situation closely.
In this post, I will look at the frontrunners to sign Sancho and the bookies' odds for each club. I will then share my betting pick for this particular market.
Let's start by checking out the odds.
Jadon Sancho's Next Club Betting Odds
Here are the odds for betting on which club will sign Sancho during the summer transfer window.
As you can see, three English clubs lead the way. There is very little separating Chelsea, Manchester United, and Liverpool right now, while some of Europe's other top sides are also in contention.
Let's assess each clubs' chances of signing Sancho.
Does Sancho to Chelsea Make Sense?
Chelsea will undoubtedly be looking to overhaul their squad in the summer after enduring two unsuccessful transfer windows. Due to a transfer ban, the Blues weren't able to sign any players during last summer's window. But Chelsea also failed to bring in any new recruits during the recent January window, despite their ban being lifted.
With forward players Olivier Giroud, Willian, and Pedro all out of contract at the end of the season, manager Frank Lampard will need reinforcements in attack. Ajax's Hakim Ziyech has already agreed on a move to the London club, but Lampard will surely be desperate to get Sancho on board.
It's been a pretty inconsistent season for Chelsea. Lampard has put his faith in the club's young stars, but it hasn't always worked out. The likes of Tammy Abraham, Callum Hudson-Odoi, and Mason Mount have all enjoyed lengthy spells in the team. But their form has fluctuated throughout the campaign.
Despite still only being 19, Sancho has already proved that he's the real deal. The winger is miles ahead of Chelsea's promising youngsters in terms of his development, so he would almost certainly make an immediate impact at Stamford Bridge.
Following Eden Hazard's €100million move to Real Madrid last year, Chelsea definitely has the funds to mount a serious bid for Sancho. The England international is likely to cost Chelsea a club-record fee, but he could prove to be worth every cent.
Can Man Utd Lure Sancho to Old Trafford?
After a shaky start under Ole Gunnar Solskjaer, Manchester United appears to be heading in the right direction. The Red Devils are unbeaten in their previous eleven games in all competitions, and qualification for next season's Champions League suddenly looks like a real possibility.
Man Utd made a massive statement by bringing in Bruno Fernandes in January, and the club is reportedly ready to splash the cash again this summer in order to compete with the country's top sides.
Sancho ticks all the right boxes for United, and his profile fits perfectly with the club's current transfer policy. Man Utd has actively sought to sign young British players recently, and Sancho is arguably the most exciting British youngster in the game.
It's no secret that United is crying out for a world-class winger. Daniel James was signed from Swansea City last summer, but the Welshman is far from the finished article. Also, a long-term injury to Marcus Rashford has exposed the squad's lack of depth.
It's looking increasingly likely that Paul Pogba will leave Old Trafford, so Sancho could have the opportunity to establish himself as Man Utd's main man. The chance to create a legacy at England's biggest club could be hard to ignore.
Will Sancho Sign for Liverpool?
Liverpool has emerged as one of the favorites to secure Sancho's signature following a hugely successful couple of years for the club. With last season's Champions League in the bag and the Premier League all but wrapped up this term, Sancho would surely find it difficult to turn down a move to Merseyside.
However, the Reds' established forward line means Sancho wouldn't simply be able to walk straight into Jurgen Klopp's team. While Sancho would be guaranteed a place in the starting lineup at Chelsea and Man Utd, the youngster would be expected to earn a spot in Liverpool's first-choice eleven.
Displacing Sadio Mane or Mohamed Salah on either flank wouldn't be easy, so this could deter Sancho from moving to Anfield. Having said that, the future of both Mane and Salah remains unclear, so a move away for either of the Reds' current wide men would open the door for Sancho.
It's also worth pointing out that current Liverpool boss Jurgen Klopp spent seven years in charge at Borussia Dortmund. The German manager will no doubt still have ties with his former club, and this could give Liverpool an edge when it comes to competing for Sancho's services.
Sancho to Barcelona?
While England is looking like Sancho's most likely destination, a move elsewhere in Europe is far from off the cards. In fact, Sancho has publicly expressed his desire to play in Spain, and Barcelona seems like a good fit.
With injuries to forwards Luis Suarez and Ousmane Dembele, the Catalan giant was forced to sign Martin Braithwaite from La Liga struggler Leganes. But Braithwaite is only viewed as a short-term fix, so Barcelona needs to bolster their attacking options for next season.
There is also the small matter of finding a long-term replacement for Lionel Messi. The little magician is still regarded by many as the best player in the world, but he isn't getting any younger. Of course, expecting Sancho to emulate Messi is unrealistic. But the English youngster would surely jump at the chance to play alongside the Argentine.
Antoine Griezmann has failed to live up to expectations following his €120million move from Atletico Madrid, so Barcelona may look to sell the out-of-favor Frenchman and replace him with Sancho.
Would Sancho Consider Bayern Munich?
This would undoubtedly be the most controversial move for Sancho to make. The 19-year-old has built up an excellent relationship with the Dortmund supporters, and joining their bitter rival would immediately turn Sancho into a very unpopular figure at Signal Iduna Park.
However, Bayern has a history of snatching Dortmund's best players. Robert Lewandowski, Mario Gotze, and Mats Hummels have all made the switch from Dortmund to Bavaria in recent years, so it wouldn't be a complete shock if Sancho was to add his name to that list.
Bayern is the wealthiest club in Germany by some distance, and Sancho will know that he stands a far better chance of winning the Bundesliga title with Die Roten. You can't completely write off the possibility of Sancho joining Bayern, but there are certainly other moves that make a lot more sense.
Could Juventus Attract Sancho to Italy?
Juventus has continuously been able to compete with Europe's top clubs in the transfer market in recent times. The Italian side stunned the world of soccer by signing Cristiano Ronaldo from Real Madrid in 2018, and they'll be confident of winning the race to sign Sancho, too.
With manager Maurizio Sarri rumored to be in the market for a new forward, Sancho could be Juventus' main target. Ronaldo and Paulo Dybala are clearly in Sarri's plans. But wingers Juan Cuadrado and Douglas Costa may well leave the club in the summer, paving the way for Sancho's arrival.
Still, if Sancho has a number of options at the end of the campaign, it's unlikely that he would opt for a move to Italy. A switch to the Premier League or La Liga would be seen as an upgrade, while moving to Serie A is more of a sideways step.
Real Madrid Interested in Sancho?
Real Madrid is currently the outsider in the race to sign Sancho, but you'd be foolish to rule out Los Blancos making a mega-money offer for one of Europe's hottest young prospects.
It's set to be a summer of change in the Spanish capital, and Zinedine Zidane will be hoping that Sancho is part of the club's overhaul. Real Madrid's overreliance on Karim Benzema has seen the team struggle for goals this season, so the need for more firepower is obvious.
One factor that could deter Sancho from joining Real Madrid is that British players have historically struggled to settle at the Bernabeu. Sure, David Beckham was a big hit in Madrid. But after almost seven years, Gareth Bale still hasn't managed to win over the majority of the club's supporters.
Moving to Real Madrid wouldn't be easy. But Sancho has already proved that he isn't afraid to make big decisions in order to further his career, so he would definitely be up to the challenge.
Jadon Sancho's Next Club Predictions and Pick
First up, I think there are a couple of clubs that we can rule out altogether. Having already set the Bundesliga alight, Sancho has very little to prove in Germany. For that reason, I can't see him signing for Bayern Munich.
I also believe that a move to Italy is out of the equation. Needless to say, Juventus is a massive club. But if Sancho is serious about taking his career to the next level, then he should be setting his sights on a move to either England or Spain.
Barcelona and Real Madrid both have the funds to compete for Sancho's signature, and I expect the Spanish giants to be in the running. But in my opinion, Sancho is destined to return to his homeland during the next transfer window.
Jurgen Klopp is reportedly very keen to bring Sancho to Anfield, but I don't think Liverpool will be spending big in the summer. The Reds have a very settled team, so they don't need to change too much.
Also, Sancho will be looking for regular first-team soccer next season, and he is by no means guaranteed a spot in Klopp's side. The competition for places at Liverpool could potentially deter the teenager.
That leaves us with Chelsea and Manchester United, and I can see the two clubs going head-to-head in a bidding war. Lampard and Solskjaer are both in need of a world-class winger, so both sides will be willing to pay in excess of €100million to land Sancho.
Ultimately, I believe Sancho will opt for a move to Man Utd. He has the opportunity to become the spearhead of an exciting new generation at Old Trafford, and the club's rich history is likely to sway the youngster.
Final Thoughts
Jadon Sancho has notched up 17 goals and 19 assists in 35 appearances in all competitions this season, so it's no wonder that so many of Europe's top clubs are desperate to sign the teenage sensation.
The young Englishman has a huge future ahead of him, and the summer transfer window provides Manchester United with the ideal opportunity to secure Sancho's services.
If you're interested in betting on this particular market, then make sure you head over to the top-rated online sports betting sites to get the best odds.
Also, make sure you check out the soccer blog for more content like this.
August
Casino of the Month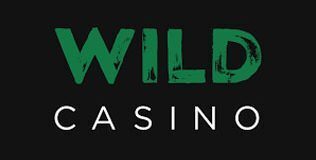 Welcome Bonus
250% up to $5,000