Which Betting Sites Like Bovada Should You Join in 2020?

Online punters in the US know the name Bovada. In fact, it's one of the most well-known sportsbooks in the world with more than a decade in the business.
Maybe you already have a Bovada account or maybe you're familiar with the gambling site and are curious about your alternatives. Either way, I can help.
I'm going to fill you in on other US-facing online sportsbooks with comparable services to Bovada. These are full-service betting websites with competitive odds, casino gaming, bonuses, tournaments, and a range of deposit methods.
Before I show you some Bovada.lv alternatives, I want you to know that you're not limited to using one betting site. Many players prefer to open several accounts to compare odds, participate in more tournaments, and take advantage of other bonuses and promotions. You can do this too.
So, feel free to pick more than one of the following betting websites similar to Bovada, as you'll get the best of all worlds.
The Attraction of Bovada.lv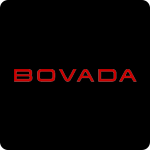 Why am I comparing other sites to Bovada?
Because you, like many other US players, consistently search for information on the bookmaking giant. It's got the name recognition, as well as betting markets, in-play action, and other excellent services.
A Great Site for Recreational Gamblers
Bovada is more of a recreational gambling site. At $0.50, it has one of the lowest minimum bets you'll find online. A $20 deposit is also attractive for some players who don't want to invest $50 or $100 to place their first wager.
If you're fond of bonuses, the new player incentive is a 50% welcome award that's good for up to $250. There are also plenty of other promotions that cover the casino as well.
As a full-service website, you can play slots, table games, and video poker. There is also a live dealer casino, a racebook, and esports wagering. You can learn all about them in our Bovada review.
Why Turn to Betting Websites Similar to Bovada?
Bovada has quite a bit to offer, but it's not the be-all, end-all of online sports betting sites. Yes, you want similar services, but other sports betting sites are equally as impressive, or maybe more so in some cases.
Once you have a Bovada account, it's a done deal. You can't open a second or take advantage of the new player welcome offers anymore. So, if you're looking for more significant incentives, it makes sense to open another account (or two or three) elsewhere – if it's a betting website like Bovada, all the better.
Getting Around Restrictions
Do you live in Delaware, Maryland, Nevada, New Jersey, or New York? Then, you may know that Bovada is off-limits to you.
You can pull up the site for a few seconds. But then you get a big pop-up saying that you're from a restricted location, so you can't even take a peek at the sportsbook. If that's your situation, then you've got a different reason for shopping around for sports betting websites like Bovada.
Regardless of your reason, you're in luck, as you have a few Bovada alternatives. You're not going to be able to pick from dozens of US-facing reliable and reputable sportsbooks, but I've got a few that I think will suit your needs.
MyBookie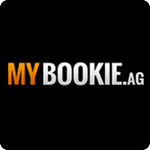 One of the sportsbooks most similar to Bovada is MyBookie.
MyBookie has a comparable banking situation that focuses on cards and cryptocurrency. Like Bovada, you'll incur some deposit and payout fees on card transactions. However, Bitcoin and other crypto transfers are free. There's a slightly higher $45 minimum deposit with MyBookie, though, compared to Bovada's $20.
When you compare MyBookie to Bovada, you'll see a few more betting markets on MyBookie. In my opinion, it's also a user-friendlier platform. The betting odds are organized and show up in big, bold text that makes them easy to review. Overall, the website is a piece of cake to navigate, whether you're on your smartphone or computer.
Evaluating Betting and Bonuses
Minimum bets are $2.00 with MyBookie, instead of $0.50 at Bovada. But I think you'll appreciate some of the bonuses and promotions, as they'll make up for the higher wagering requirement. For example, you can participate in free tournaments like the 2020 Survivor Contest and Squares, which starts at $3.00.
We've got an entire page dedicated to MyBookie's bonus programs, including some promo codes that you'll find handy. But if you create your account now, you'll also be offered a 50% sign-up bonus that's good on your first deposit only.
BetNow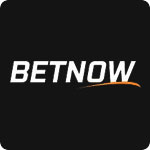 Before I get into the benefits of BetNow, if you live in one of Bovada's restricted states, you'll probably want to skip this section.
BetNow is open to players in the United States, except Delaware, Hawaii, Nevada, New Jersey, New York, and Pennsylvania. They're not going to pick up Bovada's slack regarding state restrictions.
The BetNow Sportsbook and Casino
BetNow doesn't cover quite as many bases in the sportsbook, so you won't find things like badminton, chess, or sailing. But it's competitive when it comes to the big sports, nationally and internationally. It's also an excellent sportsbook for esports betting.
While this particular gambling site has a relatively small casino, you'll appreciate it if you prefer video poker or live dealer tables to slots. Unlike 99% of online gambling sites that fill the casino with slots and fill in the gaps with everything else, BetNow takes the opposite approach.
Deposits and Deposit Bonuses
You'll also find that BetNow is similar to Bovada and all of the US-facing sportsbooks with its focus on credit cards and cryptocurrency deposits. You can also use MoneyGram to transfer cash to your betting account if you run into any issues with card approvals.
If you want to give BetNow a shot, you can register your new player's account now and take advantage of a 50% deposit bonus that's good for up to $500. You'll also want to check out the other promotions, as something different is always going on, like their Vig-Free month promo.
Read our BetNow.eu review to learn more or visit their sportsbook to create your account now.
BetOnline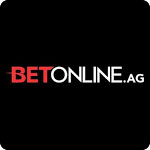 I couldn't provide a list of bookies similar to Bovada without including BetOnline. The two sportsbooks are frequently compared, and they bear more than a passing resemblance to each other.
However, when you compare BetOnline to Bovada, there are some clear distinctions.
One example is the slightly higher $1.00 minimum bet at BetOnline, compared to the $0.50 minimum at Bovada.lv. But that higher starting point also comes with a more generous betting limit of $25,000.00 on NFL spreads instead of $5,000.00 through Bovada.
You could say that BetOnline caters a bit more to higher rollers, but you don't have to be one to use their sportsbook.
BetOnline's sportsbook has an edge with prop bets and futures. The other services match one for one, like casino games, a live casino, horse racing, and plenty of promotions and bonus opportunities.
The Incentives are Enticing
You also have to give BetOnline the advantage for tournament-style promotions. Currently, there's a Perfect Parlay contest, NFL Survivors, and a Racebook competition. New sportsbook players can claim a relatively standard welcome bonus that's a 50% deposit match good for up to $1,000 with an X10 rollover. The minimum bet to take advantage of it is $55 – well within the reach of most bettors.
Unlike Bovada, BetOnline extends its service to everyone in the US. If you're looking for a sportsbook similar to Bovada and live in Delaware, Maryland, Nevada, New Jersey, or New York, BetOnline won't turn you away.
You can head over and create your new betting account now or read our BetOnline review for more information.
BetUS
For my last pick of betting websites like Bovada, I'm going with BetUS.
Although BetUS has been around for a few decades, ownership and management has changed hands, and it's off to a fresh new start with better player services.
High Marks for Betting Markets and Banking
If sports betting is your forte, you'll want to take a peek at BetUS at the very least, as it dominates when it comes to betting markets. The site features 20,000 weekly, including 300 to 400 prop bets and futures. It's one of the busiest online sportsbooks you'll come across. It also has three small casinos, a racebook, esports betting, and a dedicated section for Madden Sims.
In addition to the betting markets, BetUS comes out ahead in the banking department with fee-free transactions. They're also one of the sportsbooks that offer fast payouts, thanks to their same-day approvals.
A Sportsbook for Sports Fans
BetUS is a site for real sports fans. It's endorsed by Warren Sapp and even has a podcast (BetUS Unfiltered) hosted by the Hall of Famer and former New Orleans Saint Brian Jones.
You can head into the Locker Room on the website and review the latest sports news and picks. There are even membership packages that you can take advantage of for bigger and better player perks.
The current bonus for new players is a 125% combo package. A 100% deposit match applies to sports betting and 25% to the casino. Compared to Bovada, though, the bonuses are a bit more challenging to comply with, and you have to deposit at least $100 to take advantage of it.
That's because BetUS wants to attract serious bettors. If that's you, then BetUS is a good alternative to Bovada. Read our BetUS review to learn more or visit their website to create your account now.
Your Access to a Few Betting Sites Like Bovada
You don't need to build a spreadsheet to keep track of all of the sportsbooks similar to Bovada, at least not the ones that accept US players. It's a short list, but it still covers some viable options, and they're all reputable and safe bookmakers.
It can be challenging to figure out which is the overall best betting site for you, though. Hopefully, the brief introduction to the Bovada-like operations will help to narrow the field. Of course, you could do what many online punters do and spread the love.
Unless you're just looking to place a quick bet once every few months, using more than one of the top-rated online sportsbooks is advantageous. You can look for the best odds or prop bets, throw your hat in the ring for NFL or other tournaments, and take advantage of the best welcome bonuses and free bets that each site has to offer.
There's only one Bovada, but there are plenty of Bovada alternatives you can place bets at too. The ones on this page are all good options, or you can check out our current rankings of the top US sports betting sites.