Hide Bonus Offers
| | | | | |
| --- | --- | --- | --- | --- |
| #1 | Bovada Sports | 50% Up To $250 | Visit Site | Bovada Sports |
| #2 | BetUS | 125% Up To $2,500 | Visit Site | BetUS |
| #3 | MyBookie | 100% Up To $1,000 | Visit Site | MyBookie |
| #4 | Everygame | 100% Up To $500 | Visit Site | Everygame |
| #5 | BetOnline Sports | 60% Up To $1,000 | Visit Site | BetOnline Sports |
Betting RBI Totals for MLB 2019 – Odds, Predictions, and Picks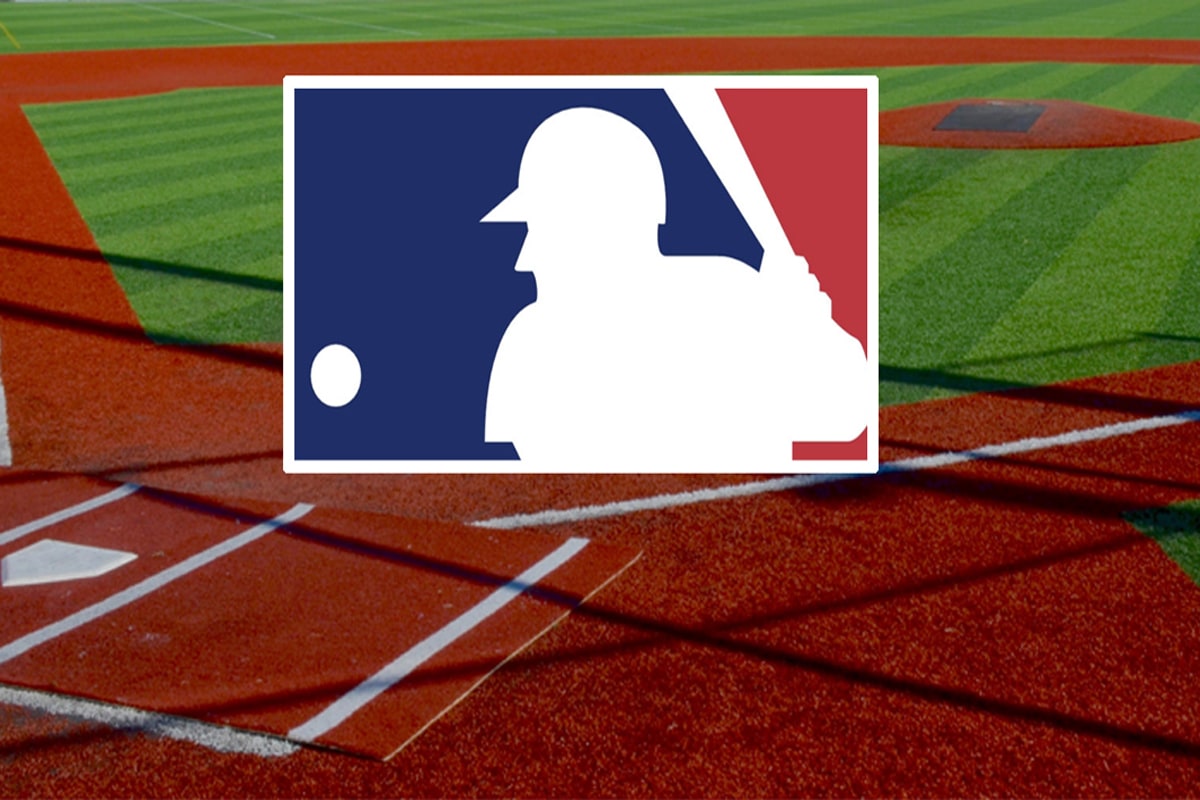 It's time to start diving into the RBI totals for the 2019 MLB season. The new season is about to get underway, and soon you'll be betting on games on the regular.
Don't make the mistake of letting Opening Day come and go without locking in some preseason wagers.
For instance, J.D. Martinez led the Majors with 130 runs driven in a season ago. Fast forward to today, and he's healthy and hitting behind Andrew Benintendi and Mookie Betts.
Yet the bookies still set his line at 116.5.
Should we not think twice and just slam the over, or do we need to be cautious in our approach?
Continue reading to find out, as I provide the odds for the 2019 RBI totals with some analysis and predictions.
J.D. Martinez Total RBIs in 2019
Forget about any opinions being biased; I'm just going to rely on numbers here. J.D. Martinez had 104 RBI for the Detroit Tigers and Arizona Diamondbacks in 2017 despite suiting up for only 119 games.
Last year in Beantown, J.D. led the league with 130 RBI even though he was held out for 12 games. It seems like a full body of work in the Boston lineup should allow Martinez to exceed 125 ribbies once again in 2019, which is why I'm puzzled by the following line available at My Bookie.
Not only is the line set down at 116.5, but the oddsmakers are letting us in at the amazing price of +125 if we want to invest in the over. There is nothing to suggest that J.D. will be slowing down, so I'm not going to ask a bunch of questions and scratch my head until I figure it out.
I'm just going to lock in the over and have high expectations that it pans out in my favor.
Nolan Arenado Total RBIs in 2019
Playing half of his games in Coors Field is always going to help Nolan Arenado pad his hitting stats throughout the regular season. But let's not pretend for even a second that this dude isn't one of the most dynamic and consistent hitters in all of baseball.
Take a look at the line for how many RBI Nolan will account for in 2019 and then allow me to point something out.
Four straight seasons of 35+ doubles and 35 + homers have allowed Nolan to average 126 RBI per year during that stretch. Heading into 2019, it looks like Nolan is surrounded by the best supporting cast he has had in Colorado to date, which should only help him drive more runs in.
I'm picking Nolan Arenado to win the 2019 NL MVP Award, so I might as well pick him to continue mashing the cover off the baseball.
Khris Davis Total RBIs in 2019
After hitting 42 and 43 jacks in 2016 and 2017 respectively, Oakland outfielder Khris Davis led the Majors with 48 long balls in 2018. The 123 RBI he delivered were the most of his career, and it marked the first time he surpassed 110 ribbies in a single season.
The question at hand is whether or not he will account for more than 112 RBI in 2019.
I can't help but notice the anomaly in his batting average every year since 2015. Ironically, Khris has hit exactly .247 for four straight seasons, and he has struck out at least 166 times in each of the last three.
Even if Davis smacks 40+ homers again in 2019, I'm hard-pressed to believe that he'll drive in more than 112 runs given how erratic he is at the plate. Khris is the epitome of a "swing or miss" type of player, and I'm banking on more misses than anything else this time around.
I'm predicting those who bet the over will come up empty, so do yourself a favor and take the other side.
Rhys Hoskins Total RBIs in 2019
There has been a lot of buzz in Philadelphia thanks to all the new players who are now wearing Phillies uniforms. But I get the funny feeling that it's going to be a recently-turned 26-year-old kid who ends up taking the City of Brotherly Love by storm.
The betting odds for Rhys Hoskins' RBI total in 2019 can be seen below, and this is a wager I have a hunch about.
Hoskins hit 34 homers and drove in 96 runs for the Phillies last year and should be entering the prime of his career. And now for the best part.
Slated to hit cleanup for Gabe Kapler, take a look at the batters hitting in front of Rhys.
Andrew McCutchen is going to set the table and lead things off with Jean Segura following in the two-hole. Bryce Harper is going to hit third, and J.T. Realmuto will be in the five slot. That leaves Hoskins batting cleanup, which makes him the guy with oodles of RBI chances.
I'll go out on a limb and say Hoskins eclipses 110 RBI and could even drive in as many as 120 runs this year. I didn't waste much time booking this one, folks.
Joey Gallo Total RBIs in 2019
There are a ton of question marks surrounding Joey Gallo as we embark on the 2019 MLB regular season. For a guy who launched 41 homers in 2017 and 40 homers in 2018, you'd think this guy would knock in over 100 runs like clockwork.
But he's never recorded more than 92 RBI in a season. With that being said, check out the line below.
I already mentioned that the Las Vegas native smacked 41 jacks in 2017 and 40 dingers in 2018. What I failed to mention is he hit a paltry .209 in 2017 and only drove in 80 runs. Unfortunately, his batting average dipped to .206 in 2018, and he was one of three players to strike out more than 200 times.
I'm wary that he could be held out of the lineup when lefties are on the mound, and I'd even be nervous he could lose playing time to Hunter Pence and Delino DeShields. A lot of things have to go right for Joey to knock in 95 runs.
Quite frankly, it would be way too many for me to be comfortable with.
Paul Goldschmidt Total RBIs in 2019
Paul Goldschmidt was traded to St. Louis during the offseason, which no doubt improves the Cardinals lineup. But is the move from Arizona's hitter-friendly park to Busch Stadium a good thing or a bad thing in terms of Paul's production at the plate?
Here's the line we have to work with.
Goldy has knocked in as many as 125 runs before (2013). However, he only plated 83 in 2018 despite being on the field for 158 games. The good news is Paul has batted .290 and accounted for at least 33 doubles for six straight seasons.
Matt Carpenter is expected to lead things off, and his ability to draw walks means Goldschmidt should have plenty of opportunities to bat with runners in scoring position. It seems like the line should be sitting closer to 100, so I'll happily take the over.
Alex Bregman Total RBIs in 2019
The Astros third baseman/shortstop was an up-and-coming player during Houston's run to the World Series in 2017. However, in 2018, Alex Bregman turned into one of the best hitters in the Majors. Alex hit 31 homers and drove in 103 runs, and it looks like he's going to bat third for arguably the most potent lineup in baseball in 2019.
And you are telling me the line for his total number of RBIs is set at 93.5 and I can get plus money on the over?
Where do I sign up!?
Seriously, get over to MyBookie.ag right now and lock this one in. I've picked Alex Bregman to win the 2019 AL MVP and think 100+ RBIs is nearly a foregone conclusion for the former LSU Tiger.
Ronald Acuna Jr. – Total RBIs in 2019
I may have just saved the best wager for last. Ronald Acuna Jr. wowed Major Leaguers with his incredible play during the second half of last season. Brian Snitker has already announced that Acuna will bat cleanup for the Braves during the 2019 season.
Taking that piece of vital information into account and knowing how good this guy is, the number below seems awfully low.
If Ronald was going to be hitting leadoff and stealing tons of bases, then I'd understand wanting to target the under here. But Ender Inciarte is going to set the table, and Josh Donaldson and Freddie Freeman are going to be hitting in front of Acuna.
Should Ronald play a full season batting fourth in Atlanta, you might be able to cash in an "over 89.5 ticket" with a full month to spare.
Recap
These RBI total bets aren't going to last forever. MyBookie and the other online betting sites offering these props will either pull them or start adjusting their prices once the season gets underway.
When Ronald Acuna is blasting the ball over fences left and right, it'll be too late to capture all the value presented with the over in that wager.
If Alex Bregman is leading the AL in ribbies through the first month of the season, you are going to wish you took my advice and placed the bet.
Forget the would haves, could haves, and should haves. Book these bets confidently by heading to MyBookie.ag. And get excited that MLB baseball is back!