Betting Preview for WWE Crown Jewel 2021

The WWE Crown Jewel returns to the schedule in 2021, and we already know most of the encounters on the fight card.
The odds for the event are out too, so now's a good time to look for good gambling opportunities.
I share all the key info and my expectations for each clash in this WWE Crown Jewel 2021 betting preview. The goal is to help you find good wagers and make some money.
WWE Crown Jewel 2021 Fight Card and Key Facts
Let's begin with the raw facts and the fight card for WWE Crown Jewel 2021. The event is going to take place on Thursday, October 21 in Riyadh, Saudi Arabia.
Mohammed Abdu Arena on the Boulevard is the arena of the show and there will be live spectators. Based on the previous two editions, the number of fans should be very high and I'm sure that's very welcome for the wrestlers.
We have nine matches on the Crown Jewel 2021 fight card and that should be plenty of fun. Let's take a look at them.
| | | |
| --- | --- | --- |
| Match | Stipulation | Title |
| Roman Reigns vs. Brock Lesnar | Singles Match | WWE Universal Championship |
| Becky Lynch vs. Bianca Belair vs. Sasha Banks | Triple Threat Match | WWE SmackDown Women's Championship |
| RK-Bro (Randy Orton and Riddle) vs. AJ Styles and Omos | Tag Team match | WWE Raw Tag Team Championship |
| Big E vs. Drew McIntyre | Singles Match | WWE Championship |
| Goldberg vs. Bobby Lashley | No Holds Barred Match | – |
| Sami Zayn/Finn Bálor vs. Jinder Mahal/Xavier Woods | King of the Ring Final | – |
| Zelina Vega/Carmella vs. Shayna Baszler/Doudrop | Queen's Crown Final | – |
| Edge vs. Seth Rollins | Hell in a Cell Match | – |
| Mansoor vs. Mustafa Ali | Singles Match | – |
The schedule is full of exciting matches, championship belts, and interesting stipulations. There's something for everyone and the show is guaranteed.
The good news is that the WWE Crown Jewel 2021 odds for many of the fights are out, so it's time to preview all matches on the schedule.
Crown Jewel 2021 Main Event Odds and Preview
I'm sure that most fans will be interested in the Main Event between Roman Reigns and Brock Lesnar for the WWE Universal Championship.
The Beast Incarnate returned in September to challenge the champion and the fight has been hyped up ever since.
The promotion has been wondering what to do with Reigns for a while and had him go through a few feuds that didn't please the fans. That's why returning one of WWE's biggest stars and putting the WWE Universal title on the line makes a lot of sense.
Here's how the betting sites view this one.
The latest Crown Jewel Main Event odds suggest that Roman Reigns should retain the belt. I've used BetOnline's prices and the other bookies are not far off.
I believe that the champion is favored because he is a permanent member of the WWE, while Lesnar has been off and on again throughout the years. And yet, it's been a while since Reigns has been in trouble.
It might be a good change of pace for him to lose the Universal Championship and that would open the door for another big fight against Lesnar. I can certainly see this happening and the odds of +150 for the contender are not bad.
Other WWE Crown Jewel 2021 Title Fights
We have three more title fights and the WWE Crown Jewel 2021 betting odds for all of them are available. That's three more opportunities to win money!
Let's see what the wrestling bookies have prepared for us for the encounters that feature a belt.
Becky Lynch vs. Bianca Belair vs. Sasha Banks Odds and Analysis
Becky Lynch will defend her WWE SmackDown Women's Championship in a triple threat against Bianca Belair and Sasha Banks. I'm not sure what to think about this one for multiple reasons.
For a start, the champion was drafted to Raw recently, so it doesn't make much sense for how to hold on for the SmackDown belt for long.
On top of that, we had so many twists and turns in this storyline, that it seems close to impossible to pick a winner here. When that happens, I prefer to either stay away from betting or go for high odds.
I don't think that backing Lynch makes sense in this one when the price is so low. It has to be Banks or Belair. I see more arguments for the latter because she lost the title way too quickly and the fans weren't happy about it.
A triumphant return makes a lot of sense and she could then continue her feud with Sasha Banks. That was the original plan all along before the contender had to withdraw for undisclosed reasons.
Big E vs. Drew McIntyre Odds and Analysis
The WWE Championship will be on the line too at WWE Crown Jewel 2021. Big E will defend the title against Drew McIntyre and the odds suggest that he should succeed in his quest to retain the belt.
The main reason behind this one lies in the fact that the Scotsman was drafted to SmackDown. It simply doesn't make sense for him to win and on top of that, Big E just started his reign as a champion.
I believe that WWE scheduled this one to fill in the card with more action and keep both wrestlers busy while the writers figure out what to do with them.
Big E should win this one and the question is whether the price of -550 is worth it. It's probably not among the best WWE Crown Jewel 2021 bets but it's a relatively safe wager.
RK-Bro vs. AJ Styles and Omos Odds and Analysis
We have a tag team match on the fight card too. Randy Orton and Riddle officially reunited earlier this year and won the Raw Tag Team Championship from AJ Styles and Omos at WWE SummerSlam.
WHAT A MOMENT to kick off #SummerSlam…@RandyOrton & @SuperKingOfBros have DONE IT! #RKBro pic.twitter.com/augFtOoZ5T

— WWE SummerSlam (@SummerSlam) August 22, 2021
The teams have been going at it since and it was inevitable to see another match. They will meet at WWE Crown Jewel 2021 and the betting sites believe that RK Bro will walk out as champions once again.
I'm inclined to agree with this assessment, but I don't have a clear idea of what would happen with the two teams in the future. That's why I don't have any clear recommendations for this one.
More Crown Jewel 2021 Matches
The 2021 WWE Crown Jewel schedule is going to feature at least another five matches, so they deserve some attention too.
We don't know the exact participants for at least two of them. The King of the Ring and Queen's Crown tournaments will be concluded in Saudi Arabia.
Sami Zayn will face Finn Balor for a place in the men's final, facing the winner of the match between Jinder Mahal and Xavier Woods.
For the women's title, we have Zelina Vega vs. Carmella and Shayna Baszler vs. Doudrop. The winners of the semifinals will meet at WWE Crown Jewel 2021.
To be honest, I feel like both tournaments are unpredictable. WWE is trying to buy some time and decide what to do with the wrestlers. I would expect to at least see Woods and Baszler in Riyadh, but you never know.
We do know for sure that Goldberg is about to face Bobby Lashley in a No Holds Barred match. Here are the 2021 Crown Jewel betting odds for this one.
I can't say I'm surprised to see Goldberg as the favorite in this clash. Bobby Lashley attacked his son earlier and the veteran has been trying to force a match against him for a while. He got his wish granted and the entire storyline is leading to a Goldberg victory.
I believe the stipulation plays a big role in this one too. The No Holds Barred match usually means that everything is possible and it allows Goldberg to execute his revenge.
The clash between Edge and Seth Rollins also includes an interesting stipulation. The two will meet in a Hell in a Cell match. Let's check out the latest prices.
I believe it's time for this feud to end after the two wrestlers traded victories in the past. It feels like WWE milked this one for as long as possible and a win for Edge would close the storyline properly.
The bookies seem to agree with me and the veteran is a strong favorite for the win. And yet, the price of -350 seems short and I'm not convinced that backing Edge is a smart choice.
The last match at WWE Crown Jewel 2021 includes the first Saudi Arabian wrestler in the promotion's history. Mansoor will face Mustafa Ali and here's what the odds tell us.
If you wonder why the odds for Mansoor are so low, let me explain. WWE has a ten-year contract for Crown Jewel events in Saudi Arabia and promoting local stars could do wonders for wrestling's popularity in the country.
Mansoor is currently the only local guy on the roster, so a victory in his favor just seems inevitable. The price is short, but I believe this is a sure bet.
Betting on WWE Crown Jewel 2021
I hope that my WWE Crown Jewel 2021 betting preview can serve as a solid starting point for those of you who are looking to make some money from the event.
I strongly recommend checking our WWE betting guide for useful tips on how to select your wrestling wagers.
You can also share your predictions for WWE Crown Jewel 2021 in the comments below, I would love to check them out.
AUGUST
Casino of the Month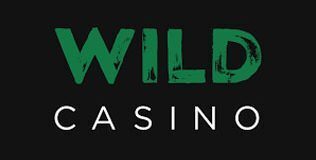 Welcome Bonus
250% up to $5,000
Read Review
Visit Site