Betting Preview for Strictly Come Dancing 2021 – Odds and Contender Analysis

Series 19 of Strictly Come Dancing is in full swing.
The UK's favorite televised dance contest is back and better than ever this year following a COVID-ravaged season in 2020.
The show has returned for a full-length series in 2021, starting with 15 celebrities. This season will also feature themed weeks, pre-recorded professional group dances, and a Christmas special.
As usual, a mixture of household – and somewhat forgotten – names are on the bill. Olympic swimmer Adam Peaty and McFly singer Tom Fletcher headline the cast, alongside a host of other British celebs.
Thanks to the best entertainment betting sites, you can bet on Strictly Come Dancing in 2021. In fact, all the leading bookmakers offer odds for the Strictly winner.
After discussing the Strictly Come Dancing odds, I will analyze all the contenders before sharing my predictions for series 19.
Strictly Come Dancing Winner Odds
Here are the latest odds for the Strictly Come Dancing 2021 winner, courtesy of Betway.
As you can see, John Whaite (2.37) and Rose Ayling Ellis (2.75) are the bookmakers' favorites to win Strictly Come Dancing in 2021.
Whaite – who won the third series of The Great British Bake Off – is part of the first male same-sex pairing in the show's history, alongside professional dancer Johannes Radebe.
EastEnders actress Ayling-Ellis has been partnered with Giovanni Pernice. The 26-year-old is the first deaf person to compete on the show and has shown huge promise in the opening weeks.
AJ Odudu (5.50) is also among the frontrunners. The Blackburn-born television presenter is dancing with Kai Widdrington, who is making his pro debut on the show.
The bookies can't separate Adam Peaty (17.00), Rhys Stephenson (17.00), and Tom Fletcher (17.00) at the moment, while Dan Walker (26.00) is also in the mix.
The Strictly odds then take a big jump to Tilly Ramsay (51.00) – and yes, that is Gordon Ramsay's daughter!
Robert Webb (67.00), Sara Davies (81.00), Greg Wise (101.00), Judi Love (101.00), and Ugo Monye (101.00) are all viewed as outsiders.
It's time to take a closer look at the leading contenders.
Analyzing the Strictly Come Dancing Favorites
Let's start by examining the Strictly Come Dancing betting favorites.
John Whaite (2.37)
If the early stages of Strictly 2021 are anything to go by, then Whaite is destined to go far in the competition.
The 32-year-old chef looks like a total natural on the dancefloor and has already received tons of praise from the judges, falling just one point shy of a perfect score in Week 3.
Whaite and Radebe danced the Paso Doble to "He's a Pirate" from Pirates of the Caribbean: The Curse of the Black Pearl on movie night, collecting 10s from three of the four judges.
Not only is Whaite a talented dancer, but he is also making history this year. As part of the first-ever male same-sex duo on the show, he is breaking boundaries – and picking up plenty of plaudits along the way!
Rose Ayling-Ellis (2.75)
Another person breaking all kinds of boundaries is Ayling-Ellis, who is the first deaf contestant in the history of Strictly.
Remarkably, the EastEnders star relies on counting and knowing the beat of the music to remember and perform her routines. But judging by her recent performances, you wouldn't know that.
Dancing the Foxtrot to "Rose's Theme" from Titanic, Ayling-Ellis blew the judges away in Week 3 – claiming 9s across the board. She even brought Motsi Mabuse and Shirley Ballas to tears!
Rose Ayling-Ellis moves #StrictlyComeDancing judges with emotional Titanic-inspired performance https://radiotimes.com/tv/entertainment/rose-ayling-ellis-strictly-come-dancing-emotional-titanic-performance-newsupdate/ October 10, 2021
With pro dancer Giovanni Pernice alongside her, Ayling-Ellis will almost certainly find herself in the latter stages of the show.
AJ Odudu (5.50)
When Odudu and Widdrington topped the leaderboard in Week 1, it was clear they had a special bond. The pair clinched 34 points on the opening night and have continued to go from strength to strength.
Following another standout performance in Week 2, Odudu and Widdrington danced a passionate American Smooth to "I Have Nothing" from The Bodyguard, receiving an 8 from Craig Revel Horwood and 9s from the other three judges.
While many of the contests struggle to maintain rhythm throughout their routines, Odudu rarely puts a foot wrong. In fact, she currently finds herself alongside Whaite atop the overall leaderboard.
STRICTLY COME DANCING 2021 (OVERALL LEADERBOARD)
Couple
Points
Dances
Average
AJ & Kai
100
3
33.3
John & Johannes
100
3
33.3
Rhys & Nancy
94
3
31.3
Rose & Giovanni
84
3
28.0
Tilly & Nikita
82
3
27.3
Strictly Come Dancing Outsiders to Keep an Eye on
Here are some Strictly outsiders to monitor as the series progresses.
Rhys Stephenson (17.00)
There is no denying that Stephenson has got some serious moves!
The CBBC presenter is clearly one of the more naturally gifted dancers on the show, so you would be foolish to write him off when it comes to betting on the winner of Strictly Come Dancing in 2021.
After notching a respectable score of 27 in Week 1, the 27-year-old claimed 30 points in Week 2 before accumulating a whopping 37 points in Week 3 – including a perfect 10 from Motsi.
If he continues to improve at his current rate, Stephenson's price will surely shorten.
Tom Fletcher (17.00)
Tom and Amy missed Week 2 after testing positive for coronavirus, but they bounced back in style in Week 3. The pair received 8s across the board after dancing an impressive Jive to "Jonny B. Good" from Back to the Future.
As the frontman of pop band McFly, Fletcher is a natural when it comes to performing. He knows what it takes to impress a crowd – and that can only be a good thing.
Funnily enough, his bandmate – Harry Judd – won series nine of Strictly back in 2011. Could Fletcher follow in Judd's footsteps?
Dan Walker (26.00)
Okay, Walker isn't the best dancer. In fact, you could even say the BBC Breakfast presenter is bad dancer! But what he lacks in dancing ability, he more than makes up for with his likeable personality and willingness to try.
Even his own mother wasn't impressed with his previous dance!
My mum came to #Strictly on last night. "What did you think mum?" "I was very impressed with the parking situation"? "Anything else?" "The guys who cleaned the floor in between dances were excellent & I had a lovely coffee half way through"☕️ ?❤️? #Mums #StrictlyOctober 10, 2021
Although he isn't among the top performers on the show, he is literally watched by millions of people every morning in the UK. His work outside of Strictly could help him to go far in the competition.
Judi Love (101.00)
At 101.00, Judi Love is one of the bookies' rank outsiders, along with Greg Wise and Ugo Moyne. Yet, just like Walker, Love has a unique character that should see her progress deeper into the show.
The Comedian – who is a panelist on Loose Women – has already gained plenty of admirers this year, showing her versatility with American Smooth, Samba, and Charleston numbers so far.
If pro partner Graziano Di Prima can continue to improve Love's moves, she could go further than you might think.
My Strictly Come Dancing 2021 Winner Prediction
We may only be three weeks into series 19 of Strictly Come Dancing, but we already have a good idea of who could make it to the latter stages of the competition.
At this stage, it is difficult to look past the three frontrunners – Whaite, Ayling-Ellis, and Odudu.
As the first male same-sex pairing in the show's history, Whaite and Radebe have attracted a ton of attention this year. But aside from the groundbreaking backstory, they complement each other on the dancefloor.
Ayling-Ellis has an incredible story, too – and she has the moves to back it up! Having already won over many of the viewer's hearts, the EastEnders actress is destined to go far.
At 5.50, Odudu's price is notably higher. Still, I think the Married at First Sight: Afters presenter stands a genuine chance of going all the way.
Not only is Odudu a gifted dancer, but she is also paired with a professional debutant. Widdrington has already wowed the judges with his intricate choreography during the early stages of his debut season, proving that he wants to win.
As things stand, all three favorites are a good bet to win Strictly Come Dancing 2021. Keep an eye on the previous mentioned outsiders, though, as they will likely improve as the series unfolds.
If you're looking for more content like this, head over to our entertainment blog.
August
Casino of the Month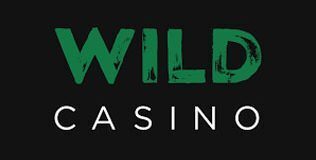 Welcome Bonus
250% up to $5,000