Betting Preview for Oleksandr Usyk vs. Anthony Joshua 2 – Will Joshua Get His Revenge?

The early odds for Oleksandr Usyk vs. Anthony Joshua 2 see the champion installed as the favorite to prevail in their second fight.
I'll be previewing the Usyk vs. Joshua rematch while talking you through a few of the points you need to know about this huge heavyweight showdown.
I guess you'll want to see the odds first? Let's start there.
Odds for the Usyk vs. Joshua Rematch
Here's the betting line for Oleksandr Usyk vs. Anthony Joshua 2 in all its glory.
Oleksandr Usyk to Win
-220
As you can see, Usyk is favored to come through with the win.
You can get -220 with the top boxing betting apps for the champion to retain his WBA (Super), IBF, WBO, and IBO heavyweight straps.
Joshua's odds to beat Usyk are +175 right now.
Although he was a favorite to win the first bout, Joshua is not fancied by the oddsmakers. I'll be explaining why that is a little further down this page.
First, here are some details for the fight tentatively scheduled for the first quarter of 2022.
Key Details: Venue and Date for Usyk vs. Joshua 2
As things stand, there is little known about when Anthony Joshua will fight again.
But it's a dead certainty that Joshua's next opponent will be Oleksandr Usyk in a rematch of their heavyweight title fight that the Ukrainian won in September.
News for Usyk-Joshua 2, such as the fight announcement, has not come as thick and fast as some would have hoped. It is expected that details will be released soon.
Here's what we know so far.
When is Usyk vs. Joshua 2?
Matchroom's Eddie Hearn had some good news for fans asking when the second fight between Joshua and Usyk will happen.
Although he didn't confirm a date, he suggested that things are looking good for either March or April of 2022.
This is a very reasonable timeframe. Especially for a fight of this magnitude. It gives both fighters a little time to rest and, of course, make their individual adjustments heading into the rematch.
Joshua is hoping to reclaim his belts against the slick Ukrainian to set up a colossal, winner-takes-all bout with WBC heavyweight king, Tyson Fury.
Those betting on Fury vs. Joshua were disappointed to see Usyk win in September. It pretty much ended any hope of the blockbuster all-British heavyweight scrap going down.
Except, well, that's not entirely true. A fight between the "Gypsy King" and "AJ" could happen as early as the end of next year if Joshua gets his revenge. But that's a big if.
Where Will the Usyk vs. Joshua Rematch be Held?
Although Usyk has previously claimed that he would like the fight to be held in his home county of Ukraine, it's highly unlikely that will happen.
Eddie Hearn isn't on board with the idea. At least, that's what his previous comments appear to suggest.
"There's nothing wrong with the Ukraine, I have no idea what it's like in February, but I'd like it back in the UK. We will sit down with Usyk's team, and we will look at the options. We've had a couple of international offers come in for that rematch as well. It's a huge fight again, but I'd love to do it back in the UK, probably in March or April. It's a fight he must win."
The Tottenham Hotspur Stadium in London, England was the venue for the first fight.
That is certainly an option for the second fight.
With that being said, there are multiple potential venues for the Usyk vs. Joshua rematch both inside and outside of the UK that could host the fight.
Here are a few viable alternatives.
| | | | | |
| --- | --- | --- | --- | --- |
| Venue | Nation | City | Capacity | Open/Closed |
| T-Mobile Arena | USA | Las Vegas | 20,000 | Closed |
| O2 Arena | England | London | 20,000 | Closed |
| Principality Stadium | Wales | Cardiff | 74,500 | Retractable Roof |
| Diriyah Arena | Saudi Arabia | Al Diriyah | 15,000 | Open |
| Olympiyskiy | Ukraine | Kiev | 70,500 | Open |
| Croke Park | Ireland | Dublin | 82,300 | Open |
| Madison Square Garden | USA | New York | 21,000 | Closed |
When choosing a stadium, there are a few issues that could come to the surface.
First, both men would have to agree on where they fight. Since winning his first world title in September 2016 in Poland, Usyk has fought his last ten bouts on foreign soil. Three of his last four bouts were fought in England.
Will Usyk Choose Where to Fight Joshua?
As the belt holder, you might think that his voice would be the loudest when it comes to choosing where he fights. It's not unreasonable. But it is unrealistic that he will get his first choice of Kyiv.
This could create a scenario where he acquiesces to leaving the Ukrainian capital off the table but insists that Britain — which includes the likes of the O2 in England and the Principality in Wales — is a no-go.
That's definitely realistic. It also leaves the door open for Croke Park in Dublin, across the Irish Sea.
But with flights from the UK to Ireland about the same price as a bag of potato chips in a Las Vegas hotel lobby, that means Joshua fans will find it easier to get to Ballybough than Usyk's supporters.
For now, my theory is that the fight is held outside of Europe. Remember when Joshua was beaten by Andy Ruiz? Well, the rematch happened at the Diriyah Arena. Much to the chagrin of both sets of supporters.
It was fair, however. And the additional funds provided to promoters certainly helped sweeten the deal.
So, where will the Usyk vs. Joshua rematch take place? My guess is that it will be in the United States. A good outside bet on the Usyk-Joshua location — if a market happens to open on the matter — would be the AT&T Stadium.
First, what a stadium. Second, AJ has been scouting around for new trainers in the United States for this fight. Hearn has urged him to move across the pond for the rematch, which might suggest that they want it there.
The Tale of the Tape for Usyk vs. Joshua 2
Let's look at the vital statistics for Usyk vs. Joshua 2.
The size difference between these men was a huge talking point ahead of the bout. But it was Usyk's speed, fight IQ, and superior boxing skills that mattered in the end.
Joshua weighed 20lb more than Usyk at 221 pounds, which was done to counter the advantages in speed and mobility held by the Ukrainian.
It's safe to say that didn't work.
| | | |
| --- | --- | --- |
| Oleksandr Usyk | Tale of the Tape | Anthony Joshua |
| WBA (Super), IBF, WBO, IBO | Titles Held | None |
| 19 | Fights | 26 |
| 19 | Wins | 24 |
| 0 | Losses | 2 |
| 0 | Draws | 0 |
| 13 | KOs | 21 |
| 6'3″ | Height | 6'6″ |
| 78″ | Reach | 82″ |
| Southpaw | Stance | Orthodox |
| 34 | Age | 31 |
| "The Cat" | Ring Name | "AJ" |
In his pro debut against Emanuele Leo back in 2013, the Brit hit the scales at 230 pounds. But against Carlos Takam, he was up to 254 pounds.
In his rematch with Andy Ruiz Jr. in 2019, Joshua was 237 pounds. That night, his lighter frame did help him.
This time around, I'd expect Joshua to bulk up and go for broke. There is no way in the world that he possesses the skills to beat Usyk, and would be much better trying to hunt for the stoppage.
In my predictions and picks for Joshua vs. Usyk, I recommended backing against Joshua. One of the reasons why was that by slimming down, he was admitting that he did not trust in his power and size to get the job done.
Usyk built himself up for that fight, weighing in at the heaviest of his career. It's doubtful that he will look to change the formula too much in the rematch.
Why Usyk's Odds are Spot On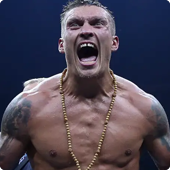 Name: Oleksandr Usyk
Nationality: Ukranian
Style: Slickster
At -220, the early odds for Usyk to beat Joshua again are worth considering.
As we saw in the first fight, the gulf in class between the pair was staggering. The Cat displayed masterful dexterity, impressive footwork, and clinical volume punching.
His ring IQ is up there with the best in the business. Still, that display was stunning to watch, especially for those who had no idea just how good this guy is.
There were concerns about whether the 2018 Boxer of the Year could replicate his success in the heavyweight division. In dismantling one of the best in the world, he exposed many of his naysayers who opted for brawn over brains.
The CompuBox stats for Joshua vs. Usyk make for interesting reading. Although he appeared to be the much busier fighter, the stats prove that it was AJ that threw more punches.
| | | |
| --- | --- | --- |
| | Oleksandr Usyk | Anthony Joshua |
| Punches | 148 | 123 |
| Total thrown | 529 | 641 |
| Percent | 28% | 19% |
| Jabs landed | 52 | 52 |
| Jabs thrown | 309 | 427 |
| Percent | 17% | 12% |
| Power landed | 96 | 71 |
| Power thrown | 220 | 214 |
| Percent | 44% | 33% |
What ultimately mattered was that Usyk landed more and was the more effective and efficient of the pair.
Will Usyk Beat Joshua Again?
If you're betting on the Usyk vs. Joshua rematch, can you really make a case for why he can't win again?
I don't know your name, or who you are, but let's imagine we're sitting at the same table. Hypothetically, I would happily sit down with you and point out why the Ukrainian won the fight.
Well, as long as I'm not getting serious serial killer vibes from you.
Moreso, I'd talk you through how many of the methods that Usyk brought into the ropes that night should be just as effective in a rematch.
For example, Joshua's conditioning — whether at 230 or 260 pounds — is going to be a problem. Therefore, he must take his foot off the gas to preserve energy to be in the fight if it goes past the midrange.
This is going to the smaller guy, Usyk, the impetus to take those rounds and steal the ones that are more competitive by inviting him to throw more.
Joshua has one of the most important stylistic shortcomings in this division. For a big man that possesses power, his inside game is non-existent. See the first Ruiz fight.
Waiting for counters at mid-range against a faster, smarter, and nimbler opponent is a shockingly poor tactic by a supposed elite fighter.
Conscious of the fact that Joshua must win to stay among the top heavyweights on the planet, we will more than likely see some strategic adjustments before this bout. That goes without saying.
You can't teach an old dog new tricks, of course. And that's part of the reason why Joshua will likely adopt a basic, primitive strategy for the rematch — be the bully.
Ronnie Shields on working with Anthony Joshua: "He told me, 'Listen, I know people don't think I'm a dog. I'm gonna be a dog in this next fight.' And that's his words. He told me, 'I just need you to show me how to be the best dog you can teach me to be." [@ThaBoxingVoice]

— Michael Benson (@MichaelBensonn) October 19, 2021
Betting on Joshua in the Rematch – Can AJ Win?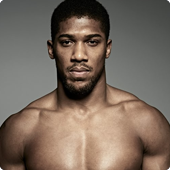 If you're licking your lips while looking at the odds for Anthony Joshua to beat Oleksandr Usyk in the rematch, I'd be careful.
You must remember, especially if you are a Brit, that this guy was sold as much better than he was.
At one point, the British press were comparing him to — even writing this gives me the chills — Muhammad Ali. Yes, that Muhammad Ali.
I won't be the first true boxing fan to tell you that I never rated Joshua as a great fighter. The stiff, robotic, and predictable nature of his game would have seen him easily beaten by some of the less-than-elite heavyweights over the past few decades.
Guys like Hasim Rahman, Donovan Ruddock, and Tommy Morrison would have battered him. The likes of Lennox Lewis, Evander Holyfield, and Vitali Klitschko would have ended his career.
Harsh? Probably. But honest? Absolutely.
Of course, these hypothetical matchups don't mean more than the chance to illustrate that people have been sold a lie about Joshua.
"So what?"
You might say that. But think about the hard-earned money that has been lost by countless gamblers buying into the hype. I wouldn't want to see anyone else make the same mistake.
This is not meant as a scathing attack on Joshua. He's a decent fighter and appears to be a nice guy. His attitude is excellent, as evidenced by how he responded following his defeats to Ruiz and Usyk.
But being nice doesn't get you anywhere in this sport.
Does Joshua Have a Chance Against Usyk?
In short, yes. Joshua can beat Usyk.
But in my opinion, it's going to take something very special from the Watford-native to do it. By special, we're talking about a completely different game plan that compliments his style while giving as little away to the Ukrainian as possible.
He needs fire in his belly. Eddie Hearn thinks he's on the right track in that department.
"Everything I hear from him tells me that he wants to win badly and bash Usyk up, which I didn't hear any of going into the first fight. He's angry, which is good."
If you're a diehard AJ believer, there is another reason to be encouraged.
According to reports, Mike Tyson will help Joshua train for the fight if he needs it. But more importantly, the 32-year-old is looking to swap current trainer Rob McCracken for a new set of eyes.
Here are just a few of the trainers he could link up with.
Ronnie Shields – Former trainer of legends such as Evander Holyfield, Pernell Whittaker, Mike Tyson, Arturo Gatti, David Tua, and more. Currently overseeing the careers of Jermall Charlo, Erislandy Lara, Guillermo Rigondeaux, Efe Efe Ajagba.
Virgil Hunter – Renowned for his work with Andre Ward and Amir Khan. Current stable includes Demetrius Andrade, Argenis Mendez, Andre Berto, Abner Mares.
Eddy Reynoso – Trainer of pound-for-pound #1 Canelo Alvarez as well as Joshua's former opponent, Andy Ruiz Jr. The 2020 Trainer of the Year also has Ryan Garcia, Frank Sanchez, Julio Cesar Martinez on his books.
If Joshua chooses the right trainer, he certainly has a chance in this fight.
Who Wins the Usyk vs. Joshua Rematch?
Although I am reserving my pick for the fight, I would lean toward betting on Usyk to beat Joshua.
Of course, there is a lot of time between now and fight night to rethink that. But all signs point to an Usyk victory as things stand.
If you're looking to bet on more boxing matches, make sure to see the latest odds, insight, and recommended bets by visiting our boxing blog and picks sections.