Hide Bonus Offers
| | | | | |
| --- | --- | --- | --- | --- |
| #1 | Bovada Sports | 50% Up To $250 | Visit Site | Bovada Sports |
| #2 | BetUS | 125% Up To $2,500 | Visit Site | BetUS |
| #3 | MyBookie | 100% Up To $1,000 | Visit Site | MyBookie |
| #4 | Everygame | 100% Up To $500 | Visit Site | Everygame |
| #5 | BetOnline Sports | 60% Up To $1,000 | Visit Site | BetOnline Sports |
Betting Preview of the 2018 Safeway Open with Free Picks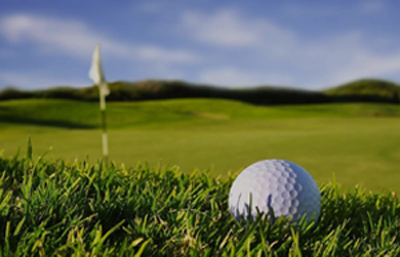 Europe's 17.5-10.5 drubbing of the United States at the 2018 Ryder Cup marked the end of the 2017-2018 PGA Tour season.
Justin Rose was the FedEx Cup Champ, and Tiger Woods won the TOUR Championship. But it was Brooks Koepka who walked away with Player of the Year honors after capturing a pair of major championships.
So what's in store for the 2018/2019 season?
I'm not here to report on if Brooks and DJ really almost came blow-to-blow after the Ryder Cup. I'm not really interested in if Patrick Reed is capable of being genuine or honest.
I'm focused on turning the page and shifting my focus to the start of a new PGA Tour season, and it gets underway this Thursday in Napa.
A rusty Phil Mickelson headlines a field that includes two-time defending champ Brendan Steele, along with plenty of studs like Patrick Cantlay and Brandt Snedeker. Silverado Resort and Spa, the venue this week,delivers a gorgeous setting in Napa Valley with tons to offer.
Players will have no shortage of fancy restaurants or varieties of wine to choose from during their post-round endeavors, but they'll need to be razor-sharp by the time their tee times arrive.
The North Course is a par-72 track measuring a shade over 7,200 yards, and the weather looks like it will be cooperating throughout the weekend. That means we can expect to see plenty of birdies and low scores, and it'll likely take around 18 under par to finish atop the leaderboard.
But I don't want you to think that predicting who will win the golf tournament is the only way to make money during the Safeway Open.
In fact, I recommend attacking the matchups with confidence, as they'll provide a much more realistic opportunity for you to walk away happy.
Don't panic if you aren't familiar with some of the rookies, and don't worry if you aren't aware of what the North Course at Silverado Resort is like. I've already done the research and dug into the matchups.
All you have to do is follow along!

Brendan Steele vs. Adam Hadwin
I'll be honest – I had to do a double take when I saw this line because it didn't seem legitimate at first.
Brendan Steele is the two-time defending champion of this event, shooting -18 and -15 over the past two editions respectively.
Meanwhile, Adam Hadwin didn't play this event last year and missed the cut here the year before.
I understand that Adam ended the year playing fairly solidly, finishing in the top 21 in each of the first three Playoff events. And I agree with most touts that Hadwin is a sound ball striker and can heat up with the putter.
But come on, really?
You want me to ignore what Brendan Steele has done to this golf course over his career?
I've already told you that he won this event in 2017 and in 2016. But he also finished 21st and 17th in 2014 and 2015 respectively, the only two other times this tournament has been hosted at the Silverado Resort's North Course.
The point being, Steele clearly has an affinity for this track.
It seems silly for me to try and get in the way and predict whether or not Adam Hadwin will perform well. The proof is already in the pudding with Steele, and here's the best part of it all.
In their head-to-head matchup, BetOnline.ag has Steele listed at +125 while Hadwin is -145. It's almost egregious enough to make me think it's a typo or a mistake, as I would certainly have expected Steele to be favored here.
But the fact that Brendan is a +125 dog means you ought to get over to BetOnline.ag and book this bet pronto!
Hunter Mahan vs. Bud Cauley
Allow me to fill you in on what these two golfers have been up to over the past few months.
Unfortunately for Bud Cauley, a devastating auto accident at the Memorial in early June left Cauley with a collapsed lung, broken ribs, and a leg fracture, forcing him to sit out the remainder of the year.
After resting and recuperating all summer long, Cauley accepted his fate that he wouldn't be able to participate in the FedEx Cup Playoffs, despite the fact that he was starting to regain strength in his core muscles.
Bud will now make his much-anticipated return to the professional golf arena, and I wish him nothing but the best.
The former standout at Alabama was quietly on his way to a stellar year before sustaining the injuries, so I wouldn't be surprised to see him have a solid year.
But returning to action for the first time in four months makes me more than wary about how he'll look during his first tournament back.
It's only natural to expect Bud to be a bit sluggish, as it's difficult to emulate tournament pressure when being away from competition for that long.
On the flip side, Hunter Mahan is slowly but surely finding his golf game, as it appeared to have left him for the better part of two years.
But Hunter began showing signs of life in bits and pieces last season before finally putting it together during the Web.com Playoffs.
Hunter parlayed a runner-up finish at the DAP Championship into locking up his 2018/2019 PGA Tour card, and something tells me he'll do more than hang onto it this time around.
Mahan, who has been ranked as high as #4 in the Official World Golf Rankings, should find more comfort this week knowing he finished T-13th here last year. Not to mention, he knows this marks a clean slate and the start of a new season.
Look for Hunter to continue trending in the right direction while Bud will potentially just be happy to be out on the course competing again.
Emiliano Grillo vs. Phil Mickelson
I know exactly who Phil Mickelson is and what he is capable of doing. I also know that "Lefty" finished 8th and 3rd in this event over the past two seasons and typically plays fantastic golf in the state of California.
But I also know that Silverado Resort is still a golf course that favors players who play from the short grass.
Are you sold that Phil will be striping his driver and have enough of those opportunities this week? Because I sure as heck am not.
After the tumultuous ending to the Ryder Cup, one in which I scored the same number of points for Team USA as Phil did, I can't imagine where Phil finds the motivation to dig deep and play well.
He'll be taking an extended break following this event, one that he'll only need a 90-minute private jet ride to get home from after the conclusion.
It's fair to assume that Mickelson will already be looking toward "the offseason."
While there is certainly a chance that Phil turns back the clock and plays well, I feel much more confident about Emiliano Grillo heading in as Thursday morning nears.
Grillo narrowly missed out on reaching the TOUR Championship in Atlanta, as he accumulated ten top-25s and six top-10s to land at 32nd on the season-ending points list.
Those of you wondering how Grillo might set up on this golf course can take solace knowing that Emiliano's lone PGA Tour victory came at this very track three years ago. After a 26th-place showing the following year, Grillo was in the top 5 through 54 holes here last October before a frustrating final round set him back to 28th.
Grillo seems like an ideal candidate for someone to make the cut and comfortably finish inside the top 30, while Phil seems to be fenced in with question marks for days.
Steering clear of Phil seems like the logical play here, and I'm not one who wants to mess with rational judgment.
Flier Bet of the Week – Carlos Ortiz to Finish Inside the Top 20
If you head over to Sportsbook.ag, you'll notice that they list what they believe the odds of each player finishing inside the top 20 are. I saw that Carlos Ortiz was sitting at +1500, and I thought to myself, "This is worth a shot."
Carlos played the PGA Tour in 2015 and 2016 before losing his card after a disappointing second season. And he even had a stretch this past summer on the Web.com Tour where things were going way south.
So much so that Ortiz missed four straight cuts before taking a month off in June for the birth of his first child.
Well, something has clicked for Carlos since becoming a father, because the 27-year-old Mexican golfer hasn't missed a cut since, going 12/12 since his daughter was born.
Something tells me that Ortiz has plans of doing more than just retaining his hard-earned PGA Tour card in 2018/2019.
This week in Napa marks a perfect opportunity for Ortiz to make his mark.I think the +1500 odds for him to crack the top 20 are too good to pass up, as something around +800 or +900 would have seemed more reasonable on this particular occasion.
Don't go crazy here, but it might be worth tossing a few bucks on due to the incredibly handsome upside!
Final Thoughts
There is no rest for the weary, ladies and gentlemen!
Just because a bunch of golf writers in the States are still sulking about the Americans getting thumped in Paris doesn't mean I'm going to sit around twiddling my thumbs.
I'm not going to sit around and wait to get back to betting golf; it's just not necessary.There are a few wagering opportunities this week at the Safeway Open that have me intrigued, and I have shared them with you above.
I even offered a low-risk-high-reward top-20 bet that could really put you out in front to start the year, so don't waste any more time.
The Safeway Open kicks off early tomorrow morning, and I'm excited to see how it pans out.
Get these bets booked, and then you can relax and put your feet up for the weekend.
Then let the rest take care of itself!