Hide Bonus Offers
| | | | | |
| --- | --- | --- | --- | --- |
| #1 | Bovada Sports | 50% Up To $250 | Visit Site | Bovada Sports |
| #2 | BetUS | 125% Up To $2,500 | Visit Site | BetUS |
| #3 | MyBookie | 100% Up To $1,000 | Visit Site | MyBookie |
| #4 | Everygame | 100% Up To $500 | Visit Site | Everygame |
| #5 | BetOnline Sports | 60% Up To $1,000 | Visit Site | BetOnline Sports |
The 2018 Epsom Derby – Full Betting Preview with Recommended Picks
Ask any American racehorse owner which race they'd most like to win, and there's an excellent chance they'll say it's the Kentucky Derby.
A few might go with the Breeders' Cup Classic, and some might prefer the enormous prize money awarded for races such as the Dubai World Cup ($10 million) and the Pegasus World Cup ($12 million).
There's no doubt that the vast majority will say the Kentucky Derby, though.
Inaugurated in 1875, it's one of the oldest Thoroughbred races in the United States. It remains the most prestigious, too, despite some other races now offering higher prize money. No race in the US attracts larger audiences or has quite the same appeal
This probably won't come as a surprise to you. If you live in the US (and most readers of this blog do), you'll know just how much attention this race gets when it comes around in May each year.
What you may not know is that the Kentucky Derby was inspired by another horse race – The Epsom Derby. Typically referred to as simply "The Derby," this race is the richest and most prestigious in my home country, England.
In fact, it's arguably the most prestigious horse race of all. It was first run nearly a century before the Kentucky Derby, and it's the reason the word "derby" became associated with major horse races throughout the world.
The 2018 Epsom Derby takes place this weekend. On Saturday, at the esteemed Epsom Downs Racecourse, a field of first-class three-year-old Thoroughbred colts and fillies will be competing for British racing's most coveted prize.
As a racehorse owner myself, I dream of one day having a runner in The Derby. For now, though, the only interest I have in this race is from a betting perspective.
Which brings me nicely around to the point of this post.
The declarations for this year's race have been finalized, and the draw took place literally minutes before I started writing this. With the latest odds for all runners available at the leading horse racing betting sites, I now have everything I need to assess the field and determine where the betting value lies.
So, without further ado, here's my full betting preview of the 2018 Investec Derby (as it's officially known these days). I'll start with a look at the draw, followed by the latest odds.
Then I'll provide my analysis of some of the main contenders and their chances in the race. I'll finish up with details of any bets I recommend making.
Declared Runners and Draw
There are just 12 declared runners for the 2018 renewal of The Derby. This is a relatively small field, which is both a blessing and a curse for bettors. A smaller field makes it easier to pick the winner (theoretically, at least), but typically makes it harder to find any real betting value.
I personally prefer larger fields, as this helps me benefit the most from the extensive research I do. I know other bettors who think differently, though, and in truth, there's probably not much in it either way.
The larger field (18) certainly didn't help me last year, as neither of my two bets landed. Mind you, I was far from alone in not predicting the winner. Wings of Eagles winning at odds of 40/1 took EVERYONE by surprise!
Anyway, it's a moot point. 12 runners have declared, so a field of 12 is what we have to deal with. Time to put my skills to the test!
Here's a list of those 12 runners, with their stall positions as per this morning's draw:
Saxon Warrior
Knight to Behold
Hazapour
Delano Roosevelt
Roaring Lion
Dee Ex Bee
Sevenna Star
Zabriskie
Young Rascal
Masar
The Pentagon
Kew Gardens
For our American readers who may not be familiar with British racing, stall position is what you know as post position. It determines where each horse will start the race. Position 1 is on the inside of the course, and higher positions are towards the outside.
This draw has thrown up one major talking point that I'll get to shortly. First, I'll address the question that I'm sure many of you are asking right now – how important is stall position in this race?
There's no definitive answer to this question, as opinions on the importance of stall positions are mixed. My personal view is that positions should definitely be considered, but not as a major factor.
And they're less relevant here than they would be if we had more runners. Positions have a bigger impact with more runners, as there's a greater distance between the horses on the inside and the horses on the outside.
For the number lovers among you, the statistics support a view that there is SOME draw bias for this race.
In the last 20 years, horses starting in the low stalls (1-7) have won 44% of the races. Horses starting in the middle stalls (8-14) have won 50% of the races. The other 6% have come from the high stalls (15-20), but of course there have been many races where some or all of those stalls have been empty.
All we can really tell from this is that there's probably a small advantage to being in the middle stalls over the low stalls. I honestly don't think this is hugely significant, though.
Another statistic that might be more significant is the fact that stall 1 has only housed the winner of the Epsom Derby three times.
I can't pretend that I knew this stat right off the top of my head. But I'm watching the racing channel on TV as I write this, and it's been mentioned about a dozen times in the last half an hour or so. It's the basis of the major talking point that I mentioned earlier.
As you can see from the above list, the horse drawn in stall 1 is Saxon Warrior. And if you've been reading ANYTHING about this year's Epsom Derby, then you'll already know that Saxon Warrior is the overwhelming favourite for the race.
It's previously been suggested by some that he's pretty much a lock to win, but the draw appears to have caused quite the furore.
Earlier this morning, Saxon Warrior was best-priced at 10/11 and expected to shorten between now and the off. However, since the draw was released, virtually every bookmaker and betting site have made him odds against. He's now at around 11/10 in most places, with some operators as long as 6/5.
I think this is an overreaction. I can't completely ignore the fact that stall 1 has housed so few winners, but I don't think it's as big a deal as some people are now making it out to be. This could easily just be a statistical anomaly that means next to nothing.
Neither stall 2 nor stall 11 has EVER housed a winner in The Derby. Do you think that would stop me backing a horse in one those stalls if I believed it was the best horse in the race?
I can tell you that it wouldn't.
It might give me pause for thought if there were one or two other horses that were just as good and had more favourable draws, but it wouldn't shape my overall view to any great degree.
If Saxon Warrior is genuinely as good as people have been making him out to be (and I happen to think he is), then this draw shouldn't change much.
A minor shift in the odds would have been understandable, but people are acting as though he's just lost a leg or something. It's crazy!
Right, that's more than enough about the draw. Let's move onto the odds for the field.
Latest 2018 Epsom Derby Betting Odds
Here's a list of the latest odds for each runner. Please note that I took all these odds from one betting site – Betway – so this is not necessarily the best price you can get for each horse.
Betway is typically very competitive with their horse racing odds, though, so these will all be at least close to best price.
These odds could change between now and the off, and the changes might be quite significant if there's a lot of rain. The ground is expected to be good-to-soft at the moment, but any rain of note could change that.
You can see from these odds what I meant about Saxon Warrior being the overwhelming favourite. It's a big drop from his 11/10 to the 13/2 of Young Rascal, and there are just two further horses with single-figure odds.
With the other three quarters of the field at 14/1 or longer, with a couple of big outsiders, this is clearly not being billed as a competitive race. If the bookmakers (and most pundits) have got it right, this is Saxon Warrior's race to lose.
However, horse racing is rarely as straightforward as that. Flat racing is far more predictable than jump racing, but upsets still happen. Remember what I said about last year's Derby? It was won by a 40/1 shot!
Although shocks of that magnitude are quite rare at the highest level of flat racing, it just goes to show that we must always expect the unexpected. Backing Saxon Warrior might seem the obvious thing to do here – and it may well be the RIGHT thing to do – but we can't make assumptions without doing some proper analysis.
So, let's move on and take a look at the contenders for this race in more detail.
Analysing This Year's Contenders
Let me be very clear about something. There are no bad horses in this field. Even the least-fancied runner Zabriskie has some talent, and his odds of 66-1 should not be considered reflective of his overall ability. He's just outclassed by some very strong animals.
The strongest of all is clearly the favourite Saxion Warrior, so let's start with a look at him.
Saxon Warrior
Saxon Warrior has been seriously hyped up in recent weeks. Such hype is often misplaced, but I really don't think that's the case here. This young colt has the right attributes and the right breeding to be something special.
I'm not talking solely about potential here, as the horse has already delivered. He won the Racing Post Trophy as a two-year-old last season and the 2000 Guineas earlier this month.
These races are widely viewed as the two best trials for The Derby, and to win both bodes very well for his chances this weekend.
The fact that he's trained by Aiden O'Brien is another big tick. O'Brien has already trained six winners of The Derby, so he knows exactly what it takes to earn victory in this race.
Putting jockey Ryan Moore back in Saxon Warrior's saddle is a great example of this. Moore chose to ride Mendelssohn in the Kentucky Derby over Saxon Warrior in the 2000 Guineas, and his replacement put in a great ride.
O'Brien must have been tempted to stick to what worked in the Guineas, but he hasn't allowed sentiment to cloud his judgement. He's taken the sensible option and gone with the best jockey.
All in all, it really is hard to see beyond Saxon Warrior for this year's winner.
There are only two real negatives against him. He'd prefer the ground to be a little firmer than it's likely to be, and he hasn't yet proved his stamina over a trip of this distance. I don't see either of these as a big deal, though.
Unless we have torrential rain, the ground won't be heavy enough to cause him any real problems. We may not see him at his absolute best because of the softer ground, but I don't anticipate much of a drop-off in his performance.
As for his stamina, well, it's in his blood even if he hasn't had the chance to prove it yet. His "grandfather" won The Derby back in 2001, which is an excellent sign that he'll cope with the extra half mile.
Despite the obvious class of Saxon Warrior, we still need to look at his rivals before prematurely picking him as the winner.
The Main Challengers
There are three main challengers to the favourite. These are the other three horses with single-figure odds, namely Young Rascal, Hazapour, and Roaring Lion.
I like Young Rascal a lot. He was beaten in his debut last year but has bounced back this season by winning in both of his starts. I watched his victory in the Chester Vase last time out and could tell he had plenty more to give at the end. He'll like the softer ground, too.
Hazapour is not a horse I've seen much of, but I did see him winning The Derby Trial in Leopardstown. He showed a great ability to up his pace when required, and that's an important trait to have. If he's at or near the front towards the end of the race, there's every chance he could make a late run.
Roaring Lion was one of the standout horses at York's Dante Festival earlier this month. He showed real class when winning the Dante Stakes, and everything about him that day suggests he can improve even further.
Could any of these challengers actually beat Saxon Warrior? Well, they all COULD. Whether one of them actually will is an entirely different matter!
One thing's for sure, though, and that's they have more chance than any of the other runners in the field.
The Outsiders
I love backing outsiders. The feeling of seeing a long-priced winner race past the post in first place is almost indescribable. It's a combination of immense satisfaction at getting it right and sheer delight at landing a winning bet at long odds.
Unfortunately, it's tough to make a case for backing any outsiders here.
There are usually at least a couple of longer-priced horses that are worth considering in The Derby, but I'm really not seeing it this year.
Delano Roosevelt is the strongest of the outsiders in the betting, but even he fails to catch my eye to any great extent. Although he did win on his debut last July, he's had four races since and has yet to taste victory again. I very much doubt he'll break that sequence on Saturday.
Next in the betting is Knight to Behold, and he at least has a Derby Trial victory to his name. He made all the running in the Lingfield Derby Trial and showed his staying ability right to the line. I can't rule this one out completely, but I doubt he has the pace to win here.
The overall quality drops as we go further down the betting, with nothing standing out as worth a closer look. This means I won't be backing any outsiders this year, which is a big disappointment for me.
So, what will I be backing, then? It's time to find out.
My 2018 Epsom Derby Picks
Let's get straight to it. Saxon Warrior is the best horse in this field, and it's not really up for debate.
He's a proven winner that's trained by a proven winner and is being ridden by a proven winner. That's a lot of winning, and I think we're going to avoid any upsets in this year's race.
Therefore, my main bet for the race will be on Saxon Warrior. A little predictable, perhaps, but I'm not one to go against the grain for the sake of it. If the favourite offers the best value in the race, then the favourite is the horse to back. It really is that simple.
I think the odds on this horse will probably shorten as the race gets closer, so I suggest backing him soon if you decide to follow my pick. I'd be happy backing him at his earlier price of 10/11, but if he gets much shorter than that, then the value has probably gone.
I'm a little on the fence right now as to whether or not to have a second bet in the race. I'm inclined not to given how likely I think the favourite is to win, but I'm keeping my options open at the moment.
Many of you will want a second bet, I'm sure. Or maybe you just don't want to back a short-priced favourite. With that in mind, I'll offer up a second pick for you. Because I'm good like that.
I don't think there's much between the three main challengers to Saxon Warrior. If I absolutely had to separate them, though, then I'd put Roaring Lion marginally ahead. The fact that he also has the highest odds of the three means there is some genuine value to be had here.
That pretty much concludes my preview, but I do want to leave you with a couple of pieces of advice. First, look out for any Epsom Derby promotions that might be on offer.
Many of the top horse racing betting sites will have something going on, and these promotions can be a great way to nick an extra bit of value.
At Betway, for example, they're doing a money-back special on The Derby. If your horse loses, you get your stake back as a free bet. Terms and conditions apply (as always!), so make sure you read them carefully before taking advantage of this offer.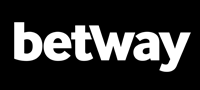 BETWAY IS OUR FEATURED BETTING SITE FOR
THE 2018 EPSOM DERBY
You should also make sure you get the best terms possible for any each-way bets you make. The standard for this race will be one fifth of the odds with three places paid. If you can get better than that, great. But you certainly shouldn't accept any worse.
That's it from me for now. Time to settle down and watch the rest of today's racing!