Hide Bonus Offers
| | | | | |
| --- | --- | --- | --- | --- |
| #1 | Bovada Sports | 50% Up To $250 | Visit Site | Bovada Sports |
| #2 | BetUS | 125% Up To $2,500 | Visit Site | BetUS |
| #3 | MyBookie | 100% Up To $1,000 | Visit Site | MyBookie |
| #4 | Everygame | 100% Up To $500 | Visit Site | Everygame |
| #5 | BetOnline Sports | 60% Up To $1,000 | Visit Site | BetOnline Sports |
Betting Preview for Hasbulla Magomedov vs. Abdu Rozik

Would you bet on Hasbulla Magomedov vs. Abdu Rozik?
If the answer is yes, the good news is that odds for the fight have been released.
The diminutive internet superstars have been priced up, with Russia's Hasbulla a firm favorite to win the potential mixed martial arts bout. With stars like Khabib Nurmagomedov and Islam Makhachev behind him, he won't be found thirsting for expert help and advice.
Fellow social media sensation Abdu is an underdog for the prospective straightener. But are the odds for Hasbulla more to do with his greater popularity than anything else?
Let's look at the betting line for Hasbulla Magomedov vs. Abdu Rozik before I break down the fight, the fighters, and the controversy that threatens to scupper this event.
Hasbulla vs. Abdu Betting Odds
BetOnline released odds for the fight, making Magomedov the man to beat.
The odds for Hasbulla to beat Abdu are -200 at the time of writing. This means that a $200 bet would return $100 in profit should the native of Dagestan win the fight.
Again, is there anything to suggest why Hasbulla's odds make him the favorite? The quick answer is no. But I will expand on a few theories later that could make sense.
If you're confident in betting on Abdu to beat Hasbulla, the payout would be nice.
A $100 wager returns $160 in profit if he can get past his rival. Although many believe that the two are faking their enmity for the cameras and clicks, the likes of Javier Mendez — the legendary UFC coach that trained Khabib Nurmagomedov to the apex of the game — is sure the beef is real.
Mendez recently told his podcast listeners that these guys are not playing.
"I just looked at Instagram right now, where Nogueira, he put a post up with these two guys going at it and it did look real. I thought it was all playing.
I thought they were making it up. But no. And Khabib would never lie to me. He goes, 'Those guys don't like each other.' Now, will they ever fight? I don't know. But the hate is real."
Ding. Ding.
When is the Hasbulla vs. Abdu Fight?
Wondering when and where Hasbulla vs. Abdu will go down?
Although there are odds for the fight to happen, no date or arena has been set. As far as I can tell, there is no contract in place or anything to suggest that both parties are looking to get the ball rolling.
With that said, there is obvious interest in a fight. These social media sensations would rake in stupid money if it were to happen, and their promoters already have eyes on a cut of the revenue.
Chechen mixed martial artist Asxab Tamaev is looking to promote a bout between the pair. It's almost certain that the fight would be under MMA rules, but a boxing bout is not out of the question.
There were rumors that a fight between the pair happened in May of 2021. But the result of that fight, or any footage, is unknown.
Tamaev, who is recognizable from the famous videos of Hasbulla and Abdu squaring off like fighters, recently claimed that UFC President Dana White is interested.
Will Hasbulla and Abdu fight in the UFC? I can't see it happening. But Tamaev's screenshot, if genuine, appears to show interest.
White met Magomedov at UFC 267 in Abu Dhabi and was clearly honored.
Hasbulla Magomedov Age and Profile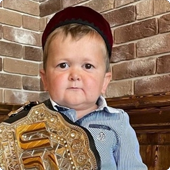 Age: 18 (Unconfirmed)
Nationality: Russian
Height: 3'4″
Weight: 35 Pounds
Although childlike in appearance, Hasbulla is believed to be 18 years old.
An aspiring theologian, the "world's greatest fighter" is now concentrating on terrifying all and sundry in the world of combat sports. He certainly has the swagger and has endeared himself to fight fans across the world with his humorous videos posted through his social media channels.
Many ask what Hasbulla suffers from, or to be precise, what condition is responsible for his tiny stature. That would be Growth Hormone Deficiency (GHD), which is more typically referred to as dwarfism.
With his popularity growing by the week, the Russian is adding more and more famous names to his already burgeoning list of friends and admirers.
Hailing from Makhachkala, famous in the fight world as being the home place of Khabib Nurmagomedov, it's clear that he has the potential to cause a stir in MMA.
Of course, there are very few opportunities a man of his size will get to compete on a serious level. That's where Abdu comes in.
But as Magomedov's reaction to his threats shows, he's not worried about him in the slightest.
Who is Abdu Rozik and Can He Fight?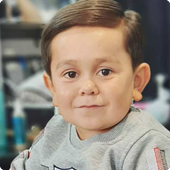 Age: 17
Nationality: Tajikistani
Height: 3'4″
Weight: 38 Pounds
The Central Asian country of Tajikistan is surrounded by Afghanistan, China, Kyrgyzstan, and Uzbekistan.
Once known for its vast and picturesque mountains and landscapes, it's better regarded now as the birthplace of Abdu Rozik.
Rozik is also a social media star. With aspirations to be a singer, he first came to prominence in videos of him rapping in his homeland. There's no doubt that the level of his newfound fame is almost entirely down to his rivalry with Magomedov, however.
The odds for Hasbulla vs. Abdu won't deter the Tajikistani from seeking a fight with his rival. But whether it will happen or not is something that we will have to wait to find out.
As mentioned earlier, these two were rumored to have already fought. But given that there is no known result available of that Rocky vs. Apollo Creed-style bout behind closed doors, it's probably safe to say that it never happened.
Or it didn't matter.
With no way of knowing whether Rozik can fight, I guess it's clear that Magomedov is being favored by the bookies because he is the more aggressive contender. That and he comes from one of the world's greatest mixed martial arts hotbeds.
If the bout between the social media stars does get the go-ahead, it's expected that it will be a pay-per-view event. But that raises a few questions about whether it is ethical for it to happen.
Is the Hasbulla vs. Abdu Fight Unethical?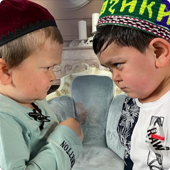 There are two ways to look at whether the Hasbulla vs. Abdu fight should happen.
The first is, well, it's understandable that some might feel uncomfortable with the whole thing. Given the teens are classed by some as having a shared disability, dwarfism, arranging a fight between them might seem classless.
If fans are paying to watch two little people fight for the laugh factor, there are questions over the morality of such a scenario. Or, the lack of it.
The other way to look at it is that both Hasbulla and Abdu are old enough to make their own decisions. Providing they are not being coerced or manipulated into fighting, they should be free to do as they wish.
With so much to be earned, who has the right to intervene in their business. Once all safety and security procedures are in place to protect them, much like in a UFC fight, it is up to them to choose.
These are, pretty much, the opposing sides of the coin.
To be completely honest, it's difficult to dismiss either argument. But when you think about it, the bottom line is that it is up to Magomedov and Rozik to fight or not.
Criticism of Hasbulla vs. Abdu
In May, the Russian Dwarf Athletic Association hit out at those behind the viral standoff videos.
The organization's head, Uliana Podpalnaya, claimed that it was "wrong" for the social media stars to be acting the way they were.
"It's not even like a show fight – they get paid a lot of money and it's a show to make people laugh. There's nothing serious about this, this isn't a sport.
This is unethical, wrong, from my point of view. It seems to me that only on the one hand it can be correct and beautiful – if martial arts among small people are made a Paralympic sport."
Understandably, some might take umbrage with the show. We don't want to return to the days where people of any kind are exploited for others' enjoyment.
But I guess the decision for the fight to happen is up to the men involved. The option to watch any potential fight is down to the buyer. While the choice to gamble on Hasbulla vs. Abdu lies with the bettor.
Betting on Hasbulla vs. Abdu Online
So, that's my take on the Hasbulla Magomedov vs. Abdu Rozik fight.
While most fans enjoy these vibrant social media stars, there are questions regarding whether a fight is unethical. Of course, like yourself, I'm not the person to decide whether it goes ahead or not.
If the bout is to happen, I would only show interest providing it's done both tastefully and in the true spirit of mixed martial arts. Perhaps if the UFC, Bellator, or ONE FC were to get involved, it would be a good thing in some ways.
If you're placing bets on Hasbulla vs. Abdu, make sure to check out any fluctuations in odds and additional markets on the top apps for betting on MMA.
Alternatively, if this fight doesn't interest you in the slightest, check our MMA/UFC blog for the latest recommended bets and insight.