Hide Bonus Offers
| | | | | |
| --- | --- | --- | --- | --- |
| #1 | Bovada Sports | 50% Up To $250 | Visit Site | Bovada Sports |
| #2 | BetUS | 125% Up To $2,500 | Visit Site | BetUS |
| #3 | MyBookie | 100% Up To $1,000 | Visit Site | MyBookie |
| #4 | Everygame | 100% Up To $500 | Visit Site | Everygame |
| #5 | BetOnline Sports | 60% Up To $1,000 | Visit Site | BetOnline Sports |
Betting Preview for the 2017 Champions League Final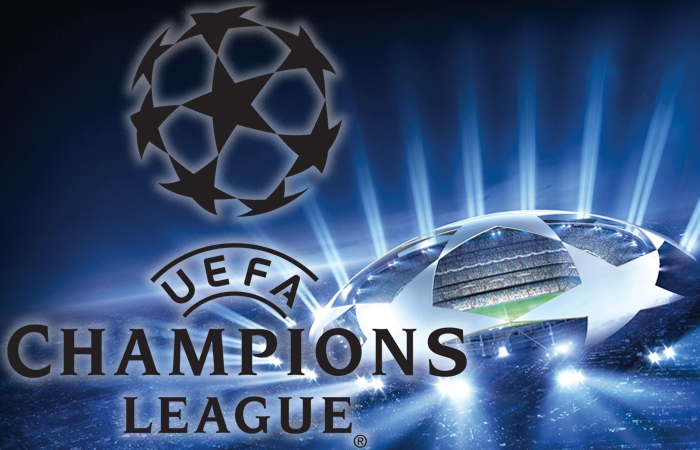 The 2017 European soccer season is nearly over. There's just one more game to look forward to before we must face a whole two months without any action. It's a depressing time for soccer fans, but at least the season should end on a high. This year's Champions League final has all the makings of a classic.
Soccer's biggest domestic prize is up for grabs for this Saturday, as two giants of the sport meet in an eagerly anticipated clash. Juventus will be going to head to head with Real Madrid in a battle to be crowned as European Champions of 2017. The final's being held at the Millennium Stadium in Cardiff (Wales), and it could well be an epic encounter.
These two teams are at the very top of the sport right now. They both won their domestic leagues this season, and have beaten some excellent opponents to progress to this final. There's VERY little to separate them, so it's a game that could go either way.
Will Juventus finally win another Champions League after losing their last four finals? Or will Real Madrid become the first team to retain the trophy in its modern format? It's very hard to know, but it'll be fun finding out for sure. I can't WAIT to watch this game.
I've started this post with a quick look back at Juventus' and Real Madrid's seasons so far. Then I've covered the team news and likely line ups. That's followed by a look at a few of the betting markets, with my thoughts on where the value lies. I've finished up with my prediction for the final and some recommended bets.
Season Summary: Juventus
Juventus have had a very good season. They've been hugely successful domestically, despite selling one of their star players to Manchester United for a world-record fee. The departure of Paul Pogba left a hole in their team, but they filled it brilliantly with some clever signings.
Gonzalo Higuain was the biggest signing, transferring from Napoli for an eye-watering 90 million Euros. He soon justified this fee by scoring a ton of goals. Miralem Pjanic also proved to be good buy, along with Dani Alves and Marko Pjaca. Manager Massimiliano Allegri definitely assembled a well-balanced squad with quality in every position.
Juventus' season looked like being a success from the very beginning. They won eight out of their first ten league games while playing with style and assurance. By the halfway stage they seemed certain to retain the Italian league title, and that's exactly how the season panned out. With one game to spare they won Serie A for the 33rd time in their history.
This was their SIXTH consecutive league title.
Juventus completed their domestic dominance by winning the Coppa Italia in May. This was their third successive victory in the competition, and their 12th overall. It also set them up for an historic treble. If they can win the Champions League final against Madrid, they'll hold all three of the major trophies they compete for each year. That will give them plenty of extra motivation on Saturday.
One of the defining features of Juventus' season has been their outstanding defensive. They conceded just 27 goals in 38 games in Serie A, and only TWO goals during the Champions League group stages. They didn't concede a single goal in the first two knockout rounds either. That's impressive enough by itself, and even more so when you consider that the great Barcelona were their quarter-final opponents.
This season will already go down as a memorable one for Juventus. It will be nothing short of legendary if they manage to also lift the trophy at the weekend.
Season Summary: Real Madrid
Real Madrid have also had a successful season. They beat fierce rivals Barcelona in the title race for La Liga, securing the championship for the 33rd time. It was their first league title for five years and was long overdue in the eyes of the fans.
Their success this season was partly down to having a settled squad. Real Madrid are famed for their huge outlays in the transfer market, but they were relatively quiet in the lead up to this season. Their only notable summer transfer came when they signed Alvaro Morata for €30 million. Which club did they sign him from? Juventus! It will be an ironic twist if scores the winner in this weekend's final.
Although La Liga was their only domestic trophy this season, Madrid also won the UEFA Super Cup and the Club World Cup. That's three competitions to their name so far, but will they make it four? A lot will depend on how Cristiano Ronaldo performs. By his standards, he's had an almost disappointing campaign so far. That's partly explained by some injury problems, but he's rarely looked at his best throughout the whole season.
An important point to note about Real Madrid's season is that their defense has looked a little bit shaky. They conceded over a goal per game in La Liga, and kept just one clean sheet in their 11 Champions League fixtures. They're as potent as ever in attack, but their defense might just be a weak spot for them.
Team News & Possible Line Ups

Juventus
Juventus have no real injury concerns ahead of Saturday's final. Sami Khedira has recovered from the injury he picked up against Monaco in the semi-finals, and made a return to action in Juventus' last league game of the season against Bologna. There were question marks over the fitness of Mario Mandzukic, but it looks like he'll be ready to play.
I'm expecting Juventus to line up as follows.
Goalkeeper: Buffon
Defenders: Barzagli, Bonucci, Chiellini, Alves, Sandro
Midfielders: Pjanic, Khedira,
Forwards: Mandzukic, Dybala, Higuain

Real Madrid
It seems certain that broken ribs will keep defender Pepe out of the final, while Gareth Bale is apparently not fully fit following his calf injury earlier in the season. Bale will be disappointed to miss out on a Champion's League final being played in his own country, but it seems doubtful that he'll start. If he does make the starting eleven, I expect it will be at the expense of Isco.
I'm expecting Real Madrid to line up as follows.
Goalkeeper: Navas
Defenders: Carvajal, Ramos, Varane, Marcelo
Midfielders: Kroos, Casemiro, Modric, Isco
Forwards: Benzema, Ronaldo
Selected Betting Markets & Odds
Win-Draw-Win / Moneyline
Juventus: 2.87
Real Madrid: 2.62
Draw: 3.10
The bookmakers have given Real Madrid a slight edge in the main market for the final. It's clear that they're expecting a close match, and I make them right. Real Madrid SHOULD be the favorites, but only just. These are two very evenly matched teams.
It's difficult to see much value in this market. The bookmakers haven't made it easy for us at all. I think they've set the prices pretty much perfectly to be honest. On the basis of value alone, I'd say that the draw is perhaps the best bet here. Although I don't really like backing draws, 3.10 seems like a good price to me.
To Lift the Trophy
Juventus: 2.00
Real Madrid: 1.83
Again, the bookmakers have made it tough for us in this market. I think the odds are fair, but there's no OBVIOUS value here.
I'm sure that plenty of punters will be happy to back Madrid at 1.83. It's not a good price for me though. Like I said earlier, I agree with them being made favorites. They only have a very slight edge though, and anything can happen in a final. Calling the winner here is basically a 50/50 shot in my view. So if there is ANY value in this market, I think it lies with Juventus and not Madrid.
First Goalscorer
Cristiano Ronaldo: 3.25
Gonzalo Higuain: 3.50
Alvaro Morata: 5.00
Karim Benzema: 5.00
Paulo Dybala: 5.00
Nothing really stands out to me in this market. It's no surprise that Ronaldo is the favorite to score first, and the odds are as low as I'd expect. Higuain as second favorite is probably about right too. He's been in fine form for Juventus this season, scoring 32 goals in all competitions.
If I was pushed to make a selection here, I think Dybala at 5.00 is an interesting proposition. The young Argentinian has been brilliant this season, and I'm expecting him to achieve big things over the next few years. This will be the biggest game of his career so far, so there's no doubt he'll want to make an impression. He's certainly got the skills to find a way past Real Madrid's defense.
Another consideration for this market is Real Madrid's Isco at 7.50. The problem is that there's no guarantee he's going to start. If he DOES make the team when it's announced, he might well be worth backing. It just depends whether the odds shorten or not.
Both Teams to Score
Both teams have scored in the last five meetings between Juventus and Real Madrid. This doesn't tell us a HUGE amount about what to expect in this game, but it's certainly an interesting statistic. It might be enough to sway me towards backing "Yes" here. Although the odds of 1.85 aren't great, I think they just about represent some value. After all, there's going to be some excellent attacking talent on the field.
Total Goals
Over 1.5 goals: 1.36
Under 1.5 goals: 2.87
Over 2.5 goals: 2.20
Under 2.5 goals: 1.61
Over 3.5 goals: 3.80
Under 3.5 goals: 1.22
The general consensus is that this game is likely to be a tight one. Very few people are expecting there to be a ton of goals, and that's reflected in the odds for this market. The bookmakers clearly think that more than two goals is unlikely.
I'm not entirely sure I agree with them. I understand WHY they think that way, but I think there's a case for this game being more open than people anticipate. Like I said earlier, there are some top class offensive players in this game. It is THAT unlikely that they're going to do what they do best? I don't think it is.
We all know that Juventus have an excellent defense. It's not impenetrable though. Especially not when up against players such as Cristiano Ronaldo and Karim Benzema. And there are DEFINITELY question marks over Real Madrid's defense. The way they play leaves them open at times, and Juventus have the players to take advantage of that.
Now, I'm not saying that this game is definitely going to feature goals galore. In fact, there's every chance that it won't feature many at all. That's what the majority are expecting, and it's easy to see why. I genuinely believe we're in for a bit of a surprise though. I think both these teams will be putting the emphasis on attack, and that we'll see at least two or three goals. I won't be shocked if we see even more than that.
Prediction & Recommended Bets
Predicting what's going to happen in major soccer finals is always a challenge. The 2017 Champions League final is no different. It's being contested by two teams of exceptionally high quality with very little between them. There's no clear and obvious winner here, that's for sure. The only thing I know for certain is that this is going to be a fiercely competitive encounter.
Making tough predictions is what I'm here for though, so here goes.
I think Juventus will win the Champions League trophy this year.
This is not exactly an outrageous prediction. Juventus are the underdogs, but only marginally. I'm far from being the only person to think they're going to win. They've proved time and again this season that they can win the big games, and they definitely have what it takes to win this one. I'm expecting Real Madrid going to give them one heck of a fight, but I think they'll just about come through it.
Here's a list of my recommended bets, along with an explanation for each one..
Both teams to score @ 1.85
This is my "safe" wager for the final. Having thought about it carefully, I'm reasonably convinced that both teams will get on the scoresheet here. I'm sure that Juventus will exploit the slight weaknesses in Real Madrid's defense, and it's virtually impossible to imagine Madrid not scoring in a European final.
2-2 correct score @ 13.00
I usually have at least one speculative wager on the major games, and this is my longshot for this one. I'm not exactly convinced I've picked the right score, but 2-2 is a definite possibility and I like the odds.
This is THE best value bet for the final in my opinion. As I explained earlier, I don't agree with the general consensus that this will be a low scoring game. Once the first goal goes in, I'm expecting the game to open up and plenty of chances to be created. The attacking players on the field will ensure a few of those chances are converted.
Juventus to lift trophy @ 2.00
I'm putting my money behind my prediction and backing Juventus to lift the trophy. I don't LOVE the odds, but I think there's just about enough value to make this a good wager.
So there you have it. That's where my money's going, and it's where I recommend putting yours too. Hopefully I've picked at least a couple of winners here. It would be nice if we all win some money while enjoying what promises to be an excellent game to round off the season. Good luck, and enjoy!