Betting Preview for the Champions League Quarter-Finals First Legs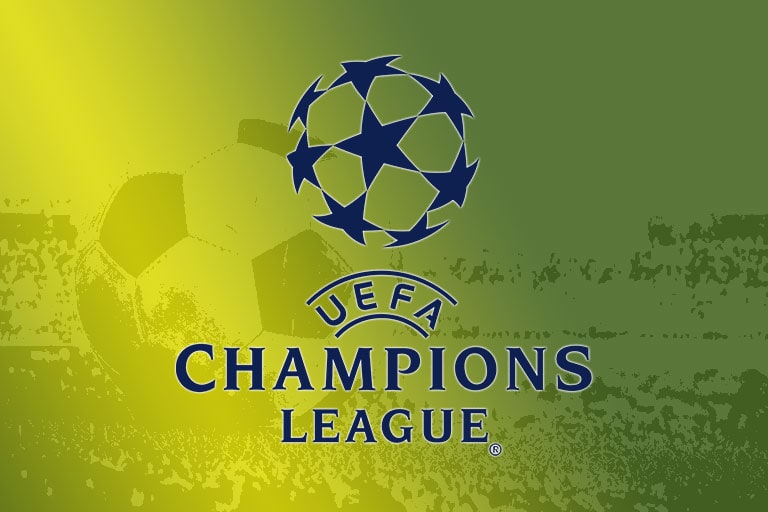 For the first time in a decade, four teams from the same country will feature in the quarter-finals of the UEFA Champions League.
In 2008-9, England provided four teams in the last eight of the tournament. Chelsea, Arsenal, Liverpool, and Manchester United meant that English representation in Europe's premier soccer tournament came in at 50%.
With Liverpool, Manchester City, Manchester United, and Tottenham all triumphing in their last 16 contests, England can once again claim to be the dominant force in Europe.
Of course, a claim is nothing without being backed up.
The last time an English team lifted the Champions League trophy was back in 2012 when Roberto Di Matteo's Chelsea overcame Bayern Munich in their own back garden.
Since then, the truly dominant nation in the tournament has been Spain. Real Madrid (4) and Barcelona (1) have won five of the last six competitions — Bayern, of course, was crowned champion in 2013.
While it looks likely that an English club will go all the way, there is still some formidable competition left in the Champions League.
Ajax, Barcelona, Juventus, and Porto will all fancy their chances of going all the way.
Soccer betting sites will be seeing a lot of money staked on the quarter-finals but not all on the same team, of course.
Following the next round of games, we might have a better picture of who looks the strongest from this year's candidates.
Latest 2019 Champions League Winner Odds
The odds above, provided by Bovada, show that Manchester City at +225 is the favorite to win the title.
However, Lionel Messi's Barcelona and Cristiano Ronaldo's Juventus are both priced at +325 to add another Champions League title to their bulging trophy rooms.
Last season's finalist, Liverpool, comes in at a decent +400, way ahead of the rest of the pack.
One of the greatest things about betting on the Champions League is that it tends to provide fans with surprises, shocks, and upsets, year after year. Nothing is ever set in stone when it comes to Europe's premier club soccer tournament.
As such, it can be tempting to consider some of the "weaker" teams that make it this far.
In knockout soccer, anything can happen. That said, it will take something special for any of these teams to lift the cup on Saturday, June 1.
First things first, let's take a look at the all-English tie of the round between Tottenham Hotspur and Manchester City.
Tottenham Hotspur vs. Manchester City
What a clash this should be.
This game will be one of three played between Tottenham and City in April and the first-ever game played in Spurs' new stadium.
Tottenham looked set to contend Pep Guardiola's defending EPL champions for this year's domestic title. However, Spurs fell flat in key games and now find themselves all but out of the title race.
Against City, the +225 favorite for the Champions League crown, the London-based club will be playing for their only hope of silverware this year. Mauricio Pochettino will be conscious of just how much this game means for his club and will be sweating on the fitness of key players ahead of the match.
Serge Aurier was injured with a suspected hamstring issue in the Ivory Coast's Africa Cup of Nations victory over Rwanda on Saturday.
It is believed that Aurier could be sidelined for a few weeks at least if the injury is bad enough. If so, he will join his clubmate and fellow right-back Kieran Trippier on the sidelines, leaving the inexperienced Kyle Walker-Peters to play against City.
Eric Dier was taken off in the first half of England's win over the Czech Republic on Friday night, too, which could add further woe for Spurs.
Conversely, Pep Guardiola is not as worried about strength in depth.
Although, he may be a little concerned about playing in front of 62,000 fans at Spurs' new stadium on the night.
Should Pochettino get his players fired up, we could see a very tight contest that could come down to the smallest margin. Of course, if he has one of his experienced men at right back, the Argentine boss will undoubtedly feel a little more confident.
Prediction and Pick
Both City and Spurs had to overcome German opposition in the last 16 to get this far.
City trounced Shalke 7-0 in the second leg of their tie to register an aggregate score of 10-2. Following a 3-2 victory away in Germany, City's performance at home was emblematic of a solid team that is playing with confidence, class, cohesion, and a capability to score bags of goals.
There are many reasons why Manchester City is being tipped to go all the way — they have players like Sergio Aguero, Kevin De Bruyne, David Silva, Leroy Sane, and an abundance of others on their heels.
In Guardiola, they also have a manager with a proven track record in Europe.
Tottenham will not lie down in this tie but will certainly need Harry Kane and Christian Eriksen to be on form.
With the latter rumored to be departing the club this summer, Pochettino will need to prove to the Denmark international that the club can hang with the best of them.
Against City, however, they will be second-best.
Liverpool vs. FC Porto
Liverpool is a different team this year.
Mo Salah, Sadio Mane, and Roberto Firmino were firing on all cylinders last season, which took the Merseyside outfit to the UEFA Champions League final.
Goals from Gareth Bale (2) and Karim Benzema — aided by howlers from Liverpool's keeper Loris Karius — saw Real Madrid home.
This season, Jurgen Klopp has focused on making the team more robust and defensively sound. The impressive Virgil van Dijk and the record-breaking transfer for goalkeeper Allison have seemingly made the difference.
While the free-flowing attacking soccer spearheaded by the most potent triumvirate in European football is gone, Liverpool looks like more of a unit.
An impressive 3-1 victory away at Bayern Munich sees Klopp's men march one step closer to their second appearance in the Champions League final in two years. The team tasked with stopping them is FC Porto.
The Portuguese champions edged past Roma in controversial circumstances in the last 16 and will fancy their chances of taking Liverpool down a peg.
Porto enjoys a reputation as giant-killers in the tournament.
In 2004, they knocked out Alex Ferguson's Manchester United on the way to winning the Champions League for the first time in their history, cementing Jose Mourinho as a legend in the process.
Against Liverpool, they will face a team that currently sits on top of the EPL table and has as good of a defense as any club on the planet.
Prediction and Pick
Liverpool is in the position of keeping one eye on the EPL while staking their claim for their first Champions League title since 2005.
The Reds are certainly a club that can go all the way and will feel as confident as any other side aiming for glory this year.
Although Liverpool has been a little light when it comes to strength in depth, they have managed to pull through when losing players to injury. Luckily for Klopp and his team, they have been lucky not to lose their most important players.
This year, Liverpool looks like a team that is developing and building for the future. While I certainly believe that they have what it takes to win the title this year, I don't believe that they are quite at the level where I would be confident in predicting them to go all the way.
However, when it comes to making the semi-finals, you have to strongly consider betting on Liverpool to advance.
Yes, Porto is capable of an upset here, but Liverpool should have enough to put them away over two legs.
Given that the first leg is at Anfield, Porto could be left with a mountain to climb if they concede early goals and fail to hit the back of the net.
I can see Liverpool tying this one up before the second leg.
Ajax vs. Juventus
Ajax had arguably their best game in decades of Champions League soccer against Real Madrid in the second leg of the last 16.
Madrid, who had won the tournament for the last three years running, capitulated against the Amsterdam-based team, crashing out following a 4-1 pummeling in front of a home crowd.
Against Juventus, Ajax will face a team that features the man who led Madrid to those titles, Cristiano Ronaldo.
Well, maybe they won't, after all.
Ronaldo's hamstring injury looks likely to prevent him from featuring in either leg of this tie, which will certainly give Ajax more hope of progressing.
Ronaldo's hat-trick was the difference against Atletico Madrid in the last 16, and he will be sorely missed by Juventus. That said, the Turin-based club will be confident in having too much for Ajax.
Although losing a player of Ronaldo's caliber is something that no team would want, Juve has enough talent to compensate for his loss.
Paulo Dybala, Mario Mandzukic, Douglas Costa, Juan Cuadrado, and Moise Kean are all creative players capable of seeing Juventus home.
That said, Ajax showed that they have some exceptional players of their own. They completely tore Madrid apart a few weeks ago and could cause Juve's defense a lot of trouble.
Ajax will certainly be up for this one.
Prediction and Pick
I believe that this has the potential to be the tie of the round.
While Juventus is a more physical team — and is definitely more organized than Real Madrid — they will not bully Ajax.
The Italians are eyeing a third final appearance in five years but would not want to ignore the threats that the Dutch have in their ranks. Make no mistake, Ajax will be playing to win and will not be content with settling for an appearance in the quarter-finals.
Although Juventus is the favorite to progress over the course of the two legs, they will find it difficult in Amsterdam. Ajax has the wind in their sails following the drubbing of Real Madrid in the last 16 and will be pushing themselves to make it as difficult as possible for the visitors.
If Dusan Tadic, Frenkie de Jong, and Hakim Ziyech are not completely bossed out of this game, they can really put a dent in Juventus' ambitions for the cup.
I can see both teams scoring at least one goal. Juventus would likely be content with a 2-2 draw leaving Amsterdam — especially in a tight contest — as it gives them the advantage on away goals.
While the Italians have the talent and strength to grab a convincing win, I don't see this being one of those games.
Manchester United vs. Barcelona
Manchester United to Win
+270
Manchester United boss Ole Gunnar Solskjaer has really turned the club around this season.
Following the player mutiny that saw former coach Jose Mourinho fired from the club, Solskjaer has instilled confidence in the club once more.
He will certainly need to work his magic ahead of the visit of Barcelona, who was arguably the team that he would have least liked to have drawn.
With Lionel Messi looking likely to feature in the clash following a slight injury on international duty for Argentina, the Catalan outfit will breathe a sigh of relief. With fellow forwards Luis Suarez and Ousmane Dembele uncertain for the tie, things are a little shaky right now.
This definitely makes things a little brighter from a United fan's perspective.
The Red Devils will be more than aware of the threats posed by Barcelona but will also be boosted by their own act of defiance in Paris in the second leg of the second round.
United managed to overturn PSG's two-goal lead to earn a 3-2 win and make it to the quarter-finals of the tournament. No one had expected to pull it off, but they did it. This result alone could be the catalyst for something special in this tournament.
In knockout soccer, things tend to work off of momentum. United has a decent level of weight behind them heading into this tie. A 1-0 victory, or even a 1-1 draw, would give the team the hope that they can get the job done at the Camp Nou in Barcelona in the second leg.
Solskjaer, for one, will be relishing a return to the stadium where he was immortalized as a legend for the club. This was the sacred turf where the Norwegian scored the winning goal to win United the Champions League — which sealed the club's historic treble-winning campaign — in 1999.
Prediction and Pick
There is a decent history between both Man Utd and Barcelona.
In 2008, United overcame Barcelona to win the trophy. Of course, things were different back then as United had Cristiano Ronaldo and Alex Ferguson — two of the greatest names in the game — to guide them to glory.
That said, Solskjaer seems to have had a very remarkable impact on the club.
He will be looking to create a little bit of history for himself this year, and with United out of every other competition but the Champions League, this is certainly the only chance he has of doing so.
Yes, Barcelona is flying high at the top of La Liga. They have, in Lionel Messi, arguably the greatest player of all time. They have a strong squad capable of comfortably beating any other team on the planet on any given day.
They are far from the team that lit up Europe with tiki-taka soccer in the late 2000s and early 2010s, but they are very strong.
That said, with United's newfound sense of confidence and self-belief, they will be backing themselves to do the job.
With the home advantage, United just might pull off the unexpected again.
PICK
Manchester United
+270
Final Thoughts
Even with four English clubs in the quarter-finals of this season's Champions League, there is no guarantee that more than one will make it to the semis.
In knockout soccer, guarantees are very seldom, if at all.
Anything can happen in all four of these games — such is the level of competition that features in Europe's most beloved club soccer tournament.
While Man City, Barcelona, Liverpool, and Juventus look to be the strongest candidates for the title, we could see Man United, Porto, Ajax, or Tottenham lift the cup on June 1.
Soccer betting enthusiasts can rest assured knowing that they have a feast of great games headed their way.
The question is, who are you betting on to advance to the next stage of the Champions League?