Betting Preview for the 2022 Waste Management Phoenix Open – Odds and Analysis

Tom Hoge is coming off a Pebble Beach victory and he will be ready for another run at the top of the leaderboard against a much more challenging field in the Waste Management Phoenix Open.
We had a few of the top golfers withdraw from the tournament this past weekend. Daniel Berger (back) and Will Zalatoris (COVID-19) missed out, but we should see popular names back on the links.
Berger is expected back for Phoenix, but there are over half of the Top 20 golfers from the World Golf Rankings participating. That makes for plenty of excitement and the fans could be given a potential playoff that comes down to the wire.
Here are your latest odds and analysis for the upcoming Waste Management Phoenix Open.
Where to Bet on the 2022 Waste Management Phoenix Open
The Masters Tournament is getting closer, so the time is now to start viewing your options. There are several different sportsbooks, so feel free to weigh all your options.
There has already been some difference in odds, as expected, when comparing the different types of sportsbooks. Some players are more popular than others.
Always be sure to know your options and to properly adjust your own personal rankings. If you weren't a huge backer of Justin Thomas, then adjust other favorites that you might be more inclined to wager on for their odds.
Investing wisely this time of the year before March Madness arrives is often vital. Save some of your pretty pennies for the bigger events and try to be smart on the lesser-known tournaments.

Top Tip
Study the latest odds, trends, and injuries. We saw last week that a few last-minute scratches didn't get announced until the middle of the week. That is another reason to wait to select your winning golfers until Thursday morning.
Here are your latest odds for the upcoming Waste Management Phoenix Open.
The Waste Management Phoenix Open 2022 Odds
The odds below are courtesy of SportsBetting.ag.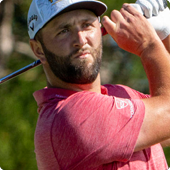 The top golfer in the latest World Golf Rankings is favored to win another tournament. Jon Rahm reigns supreme at the moment and he is in chase of getting back on his elite game to win another major tournament.
Rahm won the 2021 U.S. Open and is looking to grab a few more impressive performances in 2022. Three consecutive Top 15 finishes in recent tournaments have allowed him to stay ahead of every golfer out there.
The ability to rank in the Top 10 of putting and off the tee box is why many believe Rahm is going to be one of the most successful golfers going back a few years. Plus, we have seen him show the ability to skip a ball on water and turn a magical shot into a hole-in-one.
It's been a year since Jon Rahm hit this hole-in-one after skipping it off the water and we're still in awe ?

(via @TheMasters) pic.twitter.com/aN7mASkhOk

— SportsCenter (@SportsCenter) November 10, 2021
Hideki Matsuyama won the Masters last year and is one of the favorites to win his second career major later this year. The Phoenix Open is known for helping those that can drive the ball well, which plays into the hands of Matsuyama.
The putting isn't overly challenging either, which is another bonus for a veteran that has his eyes set on a tournament victory. Cantlay is one that has been tremendous, and the momentum suggests he will stay in the hunt in many tournaments this season.
I would personally take a pass on a pair of successful Seminoles – Brooks Koepka and Daniel Berger (back injury). There are others that have much longer odds that will end up finishing ahead of this dynamic Florida State duo.
Which Superstar Is Emerging in 2022?
Matthew Fitzpatrick (+4500) has emerged in the Top 25 of the World Golf Rankings after a top 10 finish this past weekend at Pebble Beach.
The ability to approach the green and sink monstrous putts has kept him in the running as of late. He was one of only three players this past weekend to post all four days of scores of under a 70.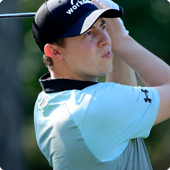 Tom Hoge (won Pebble Beach)
Nick Taylor (finished T14)
Matthew Fitzpatrick (finished T6)
He has seven professional wins, but all were on the European Tour. This is a youngster that is ready to take the spotlight and become one of the 20 best with more consistency.
Playing more on the PGA Tour will help make his case throughout the year. Plus, he has shown flashes of outrageous shots that only the best in the game are capable of putting together.
Matthew Fitzpatrick dialed up this RIDICULOUS shot for another birdie. pic.twitter.com/SInhksUme8

— GOLFonCBS (@GOLFonCBS) February 20, 2021
Another stud upcoming golfer to keep an eye on is Talor Gooch (+6600). Currently ranking No. 33 on the World Golf Rankings has many scratching their heads and wondering who this golfer really is.
However, four of the past five tournaments we have seen the former Oklahoma State product has been impressive.
Farmers Insurance Open: Finished 20th
The American Express: Missed Cut
Sony Open in Hawai'i: Finished 27th
Sentry Tournament of Champions: Finished 15th
The RSM Classic: Winner
The earnings will continue to rise, and he is a few more strong finishes away from becoming a household name.
They say that winning a major will put you on the map for life, but consistent production is where you can quietly make bank and build confidence.
Is This Xander Schauffele's Tournament to Win?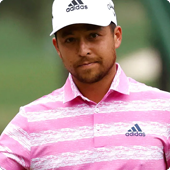 We have seen several stars over the years emerge and grab their first major tournament and victories are challenging to earn these days. Jordan Spieth five years ago was on top of the world. We have seen Rory McIlroy dominate and attempt to get back at it.
Dustin Johnson, Brooks Koepka, Bryson DeChambeau, and Jon Rahm are a solid quartet attempting to headline most tournaments they enter. There is another one that isn't far behind on talent alone, but luck and the ability to find a way to get over the hump is missing.
Here we are again, and a top 10 ranking is where Schauffele stands, and he is among the top six favorites to capture the Phoenix Open.
There isn't really a weakness in the game of his and the numbers back it up going back a handful of years. He has been able to crack the top 50 in SG in nearly every category on a consistent basis.
Putting is where we should dominate and there are opportunities to witness greatness on the grandest stage of them all. We have already seen a trio of Top 20 finishes in Augusta, thanks to elite putting like such.
The past three appearances in Georgia have been impressive and many believe it is only a matter of time before he breaks through and gets that green jacket.
2019: T2
2020: T17
2021: T3
He has posted three top 20 finishes in his past five tournaments, which has been impressive, but he should be ready to turn it up a few notches in the near future.
We now believe he has his eyes set on winning his first major, regardless of which one it is. At +2000 there may not be another opportunity quite like this one.
He seems destined to put together a few Top 10 finishes this season. Phoenix would be the perfect time to shine and surprise folks that might still be sleeping on the former San Diego State product.
Betting on The Waste Management Phoenix Open in 2022
We post weekly updates on the latest news on the PGA Tour, so don't miss our golf blog throughout the rest of the 2022 season.
Even if you are unsure of certain odds, it is best to view all different sportsbooks. We have the top golf betting sites available for you to dissect before finalizing those final bets.
The tournament you cannot miss out on is The Masters in Augusta, Georgia. It will be here before you know it and the time is now to start jumping in before April arrives. Enjoy the sunny Phoenix Open with a loaded cast this weekend.
If you want a little more insight as to who will win the 2022 Waste Management Phoenix Open, check out Nick Sterling's pick below.