Betting Preview for the 2022 Valero Texas Open

With Scottie Scheffler taking home the win in the WGC-Dell Match Play Championship, the Valero Texas Open is next up on the PGA Tour. We will be looking at the 2022 Valero Texas Open picks and odds here to determine our best bets for this event.
There are a lot of great golfers set for this open event, so the winner could be totally out of the blue or someone who has won a lot of events before. With that being said, the best golfer in this event will be the one who can put together the best overall performance to take home first place.
Let's get right into our 2022 Valero Texas Open picks for who we think makes sense to bet on this year without further ado.
Where to Bet on the 2022 Valero Texas Open
These will be the best betting sites for you to place your Valero Texas Open bets for 2022. You can tap into our 2022 Valero Texas Open expert picks at the list above, as they all have great features and will allow you a chance to win some serious cash for this event.
Last year's winner was none other than Jordan Spieth, who will be looking to defend his crown this time.
Finding the top 2022 Valero Texas Open betting sites could be a tricky thing to handle, so let's break it down a bit more. Before you make your Valero Texas Open 2022 picks, the first thing you want to do is make sure you got a site you like.
Feel free to check out every site on this list to see exactly what they offer. They are easy to sign up for and offer plenty of bets and safe payout options.
These will be the sites we will be using for the Valero Texas Open picks, so make sure to sign up if you will be betting along with us.
Latest 2022 Valero Texas Open Odds
Coming at the top of the Valero Texas Open Odds on BetUS is Rory McIlroy by a healthy margin. He's a big favorite for this event, and his odds are almost sliced in half compared to the next best option.
These are the top 5 golfers for odds to win the 2022 Valero Texas Open. Jordan Spieth is the second biggest favorite to win the Open and was the winner of last year's event. He's followed by Hideki Matsuyama, Corey Conners, and Abraham Ancer to round out the top 5.
These aren't the only options you can bet to win the Valero Texas Open. BetUS offers 63 opportunities to win the event currently with odds up to (+35000), which is Ludvig Aberg.
If Aberg takes home the win somehow and you bet on him, you would be walking away with an enormous chunk of cash.
All the other options are pretty significant here, odds-wise anyways, so there's a great chance to pay our next month's bills if we can predict the winner correctly by using our Valero Texas Open top picks.
Why Rory McIlroy is the 2022 Valero Texas Open Favorite
Rory McIlroy announced his commitment to the 2022 Valero Texas Open for its 100th anniversary. In a corresponding move, he jumped to the front of the odds by a significant margin.
McIlroy is one of the most talented golfers globally, and he will be looking to live up to the hype in the odds for this year's event.
"I am looking forward to returning to San Antonio and being a part of the 100th Anniversary of the Texas Open; I have fond memories of my last time competing there."
His last time competing there was back in 2013 when he placed 2nd that year behind Martin Laird. Laird took home the $1.116 million first-place prize, while McIlroy took home an impressive $669,600 for himself.
McIlroy was electric in the 2013-14 season; check out the following clip to see how dominant he was.
If you think McIlroy has this one in the bag and you already want to bet on him, let's check out his pricing to see where you'll get the most bang for your buck.
| | | |
| --- | --- | --- |
| Betting Site | Odds Price | Welcome Bonus |
| BetUS | (+750) | 125%, up to $2,500 |
| BetOnline | (+900) | 60%, up to $1,000 |
| Bovada | (+800) | 50%, up to $250 |
McIlroy truly is one of the most talented golfers in the world. He could dominate this field and take home this year's 1st place trophy. That said, he could always lose, so it makes sense to gather up a good pile of 2022 Valero Texas Open betting picks to lean on.
I could see why you would want to avoid betting on him. He could pull it off in the end, but there are some other talented golfers, and McIlroy has only played on this course one time.
Let's see which other golfers could give him a run for his money.
Golfers Who Could Challenge Rory McIlroy
Corey Conners (+2000)
Bryson DeChambeau (+2500)
Si Woo Kim (+3500)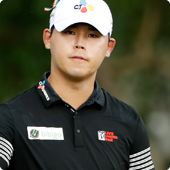 McIlroy won't have an easy field to beat this year, with these three golfers having the best chance to challenge him. They also have better odds of getting a return on your investment, so they have that going for them.
Corey Conners' odds are 4th highest to win the Valero Texas Open behind McIlroy, Spieth, and Matsuyama. Conners is fresh off a third-place finish in the WGC-Dell Match Play. He also has won the 2019 Valero Texas Open, so he has experience winning this event.
DeChambeau is also a big name to always look out for, and his odds are great to win this. He hasn't had too much success in Valero Texas Opens, getting cut in 2016 and 2017. The last event he won was the Arnold Palmer Invitational in 2021, so he could be hungry to win another.
Si Woo Kim has five starts for Valero Texas Opens, placing 4th in his best run in 2019. He also placed 22nd and 23rd in other tries as well. This year, Kim has also placed 6th, 8th, and 11th (twice) in other events, so his performances have been near the top.
Best 2022 Valero Texas Open Sleepers
Ryan Palmer (+6600)
Matt Kuchar (+10000)
Charley Hoffman (+10000)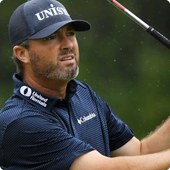 That takes us to our sleeper Valero Texas Open picks for this year's event. Picking an outright winner is hard to do in general, but there's so much value here if you can get it right. The odds to pick one of the top guys are great, but these sleeper picks have way more value to them.
If you're looking for a longshot golfer to pull off a shocking win, these three options could be your top targets for this year.
Ryan Palmer comes in at 20th on the odds leaderboard and has tons of experience in this event. Palmer has participated every year (minus the 2020 COVID year) since 2010, totaling 11 total starts at TPC San Antonio.
Here are his finishes in each of his 11 tries.
| | |
| --- | --- |
| Year | Finish Place |
| 2010 | 9th |
| 2011 | CUT |
| 2012 | 32nd |
| 2013 | 15th |
| 2014 | 56th |
| 2015 | 6th |
| 2016 | 4th |
| 2017 | 6th |
| 2018 | CUT |
| 2019 | CUT |
| 2021 | 17th |
Kuchar also has a lot of experience in this course, starting every year (minus the 2020 COVID year) since 2012. He's placed top 15 in 5 of them.
I'll get into Charley Hoffman in a bit as well.
Top Valero Texas Open Picks for 2022
Corey Conners (+2000)
Ryan Palmer (+6600)
Charley Hoffman (+10000)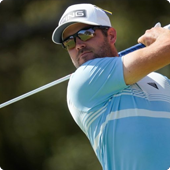 Golfers with a lot of experience on the designated course and event should always have the upper hand.
Bryson DeChambeau is one of the most gifted golfers globally, but he hasn't had a top 10 finish this year and has been cut twice in both of his attempts on TPC San Antonio.
That leaves the door open for tons of golfers here. Rory McIlroy will be a tough top dog to beat, but anything is possible here. Jordan Spieth also has every right to defend his crown from the 2021 Valero Texas Open win.
Corey Conners could also get back in the winner's column here after his 2019 victory. He's coming off a fantastic 3rd place finish in last week's event in the WGC-Dell Match Play. He also placed 14th and 26th in this event in his other two tries.
Ryan Palmer has tons of experience here, which could give him the edge over all the other golfers. He's been cut in 3 out of his last four tries so that he could have a breakthrough here at a familiar course.
Charley Hoffman has had incredible finishes in his last five at TPC San Antonio. He's placed second in the past two tries in the 2021 and 2019 Valero Texas Open. Hoffman also won the 2016 event as well as 3rd in 2013, 2nd in 2011, 11th (twice) in 2014 and 2015.
If you want to get on the insane odds for Hoffman to win the 2022 Valero Texas Open, head over to BetUS to cash in on a huge chance.
2022 Valero Texas Open Prediction
This year, the Valero Texas Open is shaping up to be a great event. There are so many different golfers who could look to win the 1st place prize here, but McIlroy will lead the charge.
The biggest thing is picking a winner of an entire event is to make sure you are getting great value because of all the great odds. It is not easy to predict a winner of the event, but the cashout would be incredible if you were to pull it off. Be sure to use our Valero Texas Open predictions to help you place your bets.
Picking a winner is not the only option to bet on either. You can bet on the 1st round winner, golfers to finish top 5/10/20, make the cut, miss the amount, or even be the top in their country (American, Asian, Australasian, British, Canadian, etc.).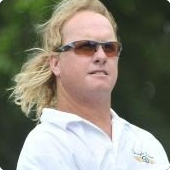 I cannot pass up the value for Charley Hoffman, given his odds and recent finishes at TPC San Antonio. If you don't think he's got a chance, I would also say that Corey Conners or Ryan Palmer make a lot of sense.
There are so many possibilities to bet here, but if you are new to golf betting and need more help, check out our golf strategy page below for more information.
September
Casino of the Month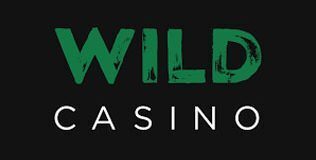 Welcome Bonus
250% up to $5,000