Betting Preview for 2022 The American Express Tournament – Odds and Analysis

The American Express Tournament will be played for the 63rd time this weekend. Formerly known as the Desert Classic played at PGA West, the PGA Tour heads to California as February is quickly approaching.
Kim Si-woo won the tournament last season and this is a tournament that has had its name changed a bunch over the years. It began in 1960 and Arnold Palmer has won it five times from 1960-1973.
The field in Coachella Valley isn't as deep as years past, but there are a few stars that will be teeing it up. Here is your latest betting guide with the top odds for the The American Express tournament.
Where to Bet on the 2022 American Express Tournament
Several different sportsbooks are great to take the opportunity of looking at for the best value. There are books that lean more towards favorites and others favor the underdog. Like anything, there are pros and cons. Betting on golf often comes down to momentum and comfortability, or prior success for specific courses.
Two of my favorites are BetOnline and BetUS. Those are some of the trendier sites that many prefer, but it all depends on what you are looking for as a bettor.
Some prefer the best value possible on long shots and golfers that aren't locks to even make the cut. Others prefer grabbing a top 5-10 performer due to a higher probability of winning.
Not every site is for everybody, but most enjoy those two. Invest wisely and never wager anything more than you can afford to lose. Here are your latest betting odds for the tournament.
The American Express 2022 Odds
There are some course details that should be discussed before placing a wager down. This is a storied tournament that has gone down to the wire over the years. We have seen a playoff 21 times in the past seven decades.
Here are other nuggets to note.
Winner's Share: $1.368 Million
The overall purse: $7.6 Million
Formerly known as the Desert Classic, the tournament has been played since 1960
Jon Rahm won this tournament in 2018, Arnold Palmer was a five-time winner
The recent odds that were posted on SportsBetting.ag, indicates that the top golfer in the world is the consensus favorite.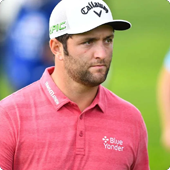 Jon Rahm is the early leader, and he will be looking for a repeat performance similar to 2018, when he won the event. He passed on the event the past three years, although an injury forced him out of action last season.
Ranking atop the world in the World Golf Rankings is always a joy, but Rahm is looking to pick up steam prior to the Masters in April. He won the U.S. Open in June of 2021 to pick up his first major championship.
Rahm has already finished top four in all the majors, but at 27 years old, the sky's the limit for the Spaniard.
The putting game is what has put him over the top. The ability to sink pressure putts mine as well count for double from a mental edge and momentum standpoint. Every elite golfer can win a major tournament with their clutch putting and the U.S. Open was no different for Rahm.
JON RAHM DOES IT AGAIN.#USOpen

(via @usopengolf)pic.twitter.com/AvXCl1JFvC

— Bleacher Report (@BleacherReport) June 21, 2021
Cantlay is the number two favorite, and he is arguably the next top name that the average fan may know of, but Scheffler, Finau, Conners, Reed and Ancer have all seen success.
Nobody should be shocked to see any one of them end up coming away with the weekend victory. There are even long shots much further down the list like Phil Mickelson at +12500.
Here are some of the top picks and sleepers to consider before pulling the trigger on your wager.
Will Patrick Cantlay Continue to Dominate?
We saw Cantlay as the Player of the Year on the PGA Tour during the 2021 season. This tournament in California is a tremendous opportunity to see him develop even further.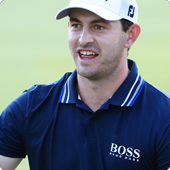 There is momentum for the former Bruin, and he is one of the top active golfers that has yet to win a major tournament during his career. Jon Rahm recently picked up his first victory in June, but Cantlay has a pair of top 10 finishes thus far.
Cantlay is worth paying up for due to the consistency he has shown. He finished 26-under at the Sentry Tournament of Champions, which was good enough for a fourth-place finish. If he can
as the runner-up of this tournament last year, falling to Kim Si-Woo by one stroke. One of the better reasons why one should be backing Cantlay, is what he brings to the table from a mental standpoint.
Golf is unlike any other sport in terms of competition. Many overthink it and lose their edge. Cantlay has some experience and recent success that could allow him to earn his first major championship.
Inside the mind of @Patrick_Cantlay. ? ? pic.twitter.com/0VgkmECfZP

— PGA TOUR (@PGATOUR) September 7, 2021
Cantlay at 9/1 is appealing since he has shown the ability to stay in the hunt more often than not. There is always a bust ability taking golfers with longer odds. The shorter ones are often worth the risk, since it isn't a big one.
September was where he ousted Jon Rahm by one stroke to win the Tour Championship, shooting a 21-under par in Georgia.
Entering the tournament fourth among the World Golf Rankings, there is no lack of confidence for Cantlay. Fire him up as a consensus top-tier favorite and be prepared to reap the benefits.
We recently posted our predictions for the top money list contenders to watch out for during the upcoming season.
Will Seamus Power Surprise and Become the Top Sleeper?
Despite being outside the top 10 in odds across most sportsbooks, Seamus (pronounced SHAY-mus) Power will have a chance to surprise at The American Express.
He has been able to put together a strong showing in all facets of his game, but the short game is what has made a difference.
70th in SG: Putting
63rd in SG: Approach the Green
Power won the Barbasol Championship back in July and while the field didn't feature many if any future Hall of Famers, it was the momentum that helped him reach relevancy as of late.
The recency bias is there for me on Power. Six of his past seven tournaments have resulted in a Top 21 finish.
It wouldn't be shocking to see him finish the job and grab his second win on the pro tour. While he should have a shot to win it out and at least stay in the hunt near the top of the leaderboard.
The playoff victory over J.T. Poston at the Barbasol Tournament came down to a par saving putt on the sixth playoff hole.
SIX PLAYOFF HOLES LATER…

Seamus Power wins the Barbasol Championship! ? pic.twitter.com/W5HtWJPTSq

— Golf Channel (@GolfChannel) July 19, 2021
There are a few other sleepers to target in this tournament. I mentioned Mickelson as a longshot at +12500, but Lucas Glover (+12000) is another sleeper that provides the most value.
William Zalatoris (+5500) and Christiaan Bezuidenhout (+5500) are youngsters that can surprise some folks as well. They have shown their skills on the bright stage before, where Zalatoris finished runner-up in the 2021 Masters.
Bezuidenhout is coming off a solid performance where he finished 9-under on the final two days of the Sony Open Tournament.
Zalatoris missed a cut in November but showed plenty of upside earlier in the fall with a pair of Top 15 finishes, none more impressive than that performance in Augusta.
Betting on The American Express Tournament in 2022
There you have it, some of the top picks and sleepers for this upcoming Desert Classic in California.
The field may not be as loaded as some would want but having the top golfer in the world with a few other standouts is not too shabby for a tournament towards the end of January.
For more golf needs, check out the latest golf blogs regarding the PGA Tour.
Many enjoy their DFS slates where you can manage a team with a salary. These picks above can help when trying to find the right fit for the perfect dark horse.
If you avoid DFS and prefer placing bets, then you have also come to the right place. Whether you are trying to pick some outright tournament winners or find a DFS winner, you will want to go over the latest odds and analysis to find the perfect blend.
Some may have preferences, but odds will often change for several of the top golfers. Plus, there are several websites to use. One may not know the exact odds for certainty until they officially study the top golf betting sites, before then placing their final wagers.
Be sure to weigh all your sportsbooks and to always keep an eye out for special opportunities such as bonuses or opt-ins that can boost your odds for the top dollar. I wish you all the best of luck this weekend.
For a little more assistance with your golf betting needs, feel free to use our strategy guide below.
Golf Betting Strategy
September
Casino of the Month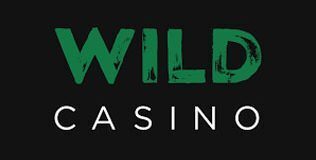 Welcome Bonus
250% up to $5,000