Betting Preview for American Idol Season 20

American Idol is back for season 20 in 2022. Your favorite judges and possibly new favorite singers are going to be coming to your TV screen very soon. The original biggest singing TV show competition is ready for another exciting season in 2022.
Who is going to be the singer that blows us away this year? Who is going to be the new superstar in the music industry? These questions as well as tons of others will be answered before you know it.
One thing you should make sure you do before the season starts is place your bets on it. If you have your eye on a certain singer and are convinced that they will be the eventual winner of American Idol season 20, you could be a big winner too.
To find out how to bet on American Idol 2022, let's dive into my season 20 betting guide.
Where to Bet on American Idol 2022
These are the top American Idol betting sites for season 20. We have a variety of different sites to choose from, which allows you to pick the site that best suits you. You can compare different things between sites, such as odds prices, deposit bonuses, withdrawal times, and much more.
Feel free to check out as many as you like, because there is no limit to your options here. You can sign up with just one site, or you can take advantage of other benefits that you like from other sites as well.
The best thing about these sites is that they allow you to make money off of shows that you already know and love. It just makes watching your favorite show that much more exciting, as you are invested into it.
When Is the 2022 American Idol Start Date?
Wondering when American Idol 2022 will start? American Idol season 20 start date is on Sunday, February 27th, 2022, and will be hosted by Ryan Seacrest. This season should have around 18 episodes, which gives us around 3 months of our Sundays and Mondays filled with American Idol.
The show time begins at 8:00 p.m. ET on the ABC broadcast as well as Hulu streaming.
Can't believe it's the 20th year of @AmericanIdol ? It all starts up again this Sunday night on #ABC pic.twitter.com/nzKBvkRzas

— Ryan Seacrest (@RyanSeacrest) February 21, 2022
That gives us less than a week to get our American Idol betting ready to go for this year.
Check out our entertainment betting sites for American Idol 2022 betting, as well as more TV shows and movies.
Who Are the 2022 American Idol Judges?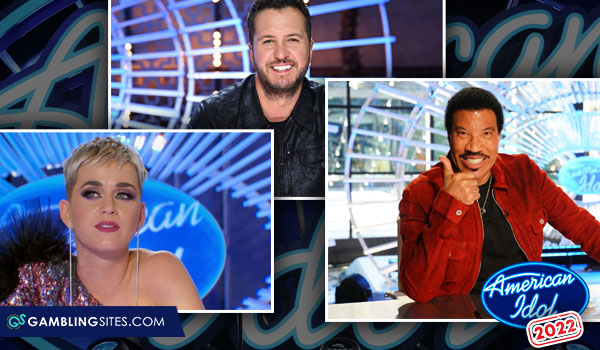 There will be 3 judges for this season of American Idol, and you probably already know who they are. Katy Perry, Luke Bryan, and Lionel Richie are set for their 4th straight season as the judging trio for American Idol.
They started together in season 16 and have been together ever since. They took over from Keith Urban, Jennifer Lopez, and Harry Connick Jr. who were the judges in season 14 and 15.
The fact that these judges have been together for this long is great considering the past couple groups. A lot of previous judges only lasted about one or two seasons, but Perry, Richie, and Bryan are heading into their 4th season together.
Katy Perry
The singer, songwriter, and TV judge known as Katy Perry started with American Idol in March of 2018. She signed a record-breaking deal to become the highest paid female judge in American Idol history at $25 million per year.
Perry is a busy person, not even counting her music career. She is engaged to actor Orlando Bloom and they have a daughter together named Daisy Dove Bloom.
She has tons of music and has performed on the biggest of stages. She is a great job to have on this show, as she brings a lot to the table from a singing standpoint.
Lionel Richie
Lionel Richie is another fantastic person to have as a judge on American Idol. He has tons of experience in the music industry, dating back to the 1970s. He joined American Idol as a judge in 2018 as well.
Richie has 4 Grammy Awards, was the first person to receive an RIAA diamond album award and was nominated for two Golden Globes and won one of them.
Luke Bryan
The famous country singer and songwriter completes our trio of judges for the 20th season of American Idol. He joined in 2018 along with Perry and Richie and they have been together ever since.
Bryan has tons of accolades throughout his country music career, most recently winning the 2021 Entertainer of the Year award.
American Idol Season 20 Overview
American Idol 2022 is set to have the same format as usual. There will be thousands of auditions who try to make it on the show, but only a select few do. After their initial auditions and making it onto the show, contestants must go through a series of rounds.
They perform individually, duets, groups, and with bands. The singers are challenged in many ways and only the best will move on to the next round. The eventual winner of the show gets lucrative contracts and a huge welcome into stardom.
This year has a couple of new features. You already know about the golden tickets, but what about the platinum tickets? There will be 9 platinum tickets awarded to contests split between the three cities evenly.
The contestants who receive the platinum tickets will be given a significant advantage.
"They get to basically observe from the box seats at the theater – one day, they get to rest their voice, strategize, check out the competition and select who they want to duet with."
It will be an interesting new twist to Season 20 of American Idol. Will it be one of the deciding factors for the eventual winner?
Who Won American Idol Season 19?
Last season's winner of American Idol was none other than Chayce Beckham. The 26-year-old from California performed two of his own songs during last season. One of them reached number one on the iTunes charts after his performance.
Big Changes Coming to American Idol 20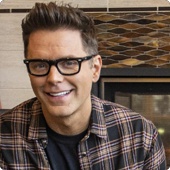 American Idol's season 20 is set to be the most exciting one to date. There are a couple of new and exciting additions that will shake things up, starting with new guest mentors. Bobby Bones will unfortunately not be able to be a mentor for his 5th season after a scheduling conflict with another show.
Instead, two new mentors will help replace Bobby Bones. Bebe Rexha and Jimmie Allen will mentor the contestants in his place.
Bebe Rexha has been on American Idol before, performing as a duet partner to Caleb Lee Hutchinson and Amelia Hammer Harris in Season 16 of American Idol. Jimmie Allen was a contestant himself on Season 10 and was a duet partner in Season 19.
How to Bet on American Idol in 2022
If you haven't already signed up through the entertainment betting sites, let me help you along the way.
The first thing you want to have ready is your personal information as well as payment information.
Once you have that ready, choose your site that fits you best. This could be anything from the website's layout to the deposit bonus. Make sure you place a bookmark for the website, so you make sure to come back to it once your bet is settled.
The next step is signing up. This is where you enter your personal information, decide how much to deposit, bet, and look around for more bets. After that you will see whichever bonus the site you chose go through and add to your account.
From there, you'll be able to place your bet. Eventually, there will be American Idol season 20 odds and all sorts of props to look at, and we'll be ready to hand out American Idol 2022 betting advice.
As you can see, the actual process of signing up to bet on American Idol season 20 isn't intense. The 2022 edition of American Idol might be, though. To help you get ready to place some bets, let's dive into some American Idol betting tips.
American Idol Season 20 Betting Tips & Strategy
There are lots of different ways that you can go about betting on American Idol in 2022. You can place your bet whenever you like, but research is important here just like any other bet.
Once you have decided which site you prefer and the odds you like the best, the next thing to do would be to pick a singer or two to bet on. That is where the research becomes important.
Research and Listen to the Contestants
It is challenging to do some research without seeing any singers yet, so watching auditions is a good start. Everyone has seen the worst auditions that have gone viral, but you should be looking for serious potential during auditions.
Find someone you think has some serious singing talent and can reach a lot of different levels. If they can be flexible and talented, they could be a serious threat to win American Idol's season 20.
Play Off Judges Reactions and Feedback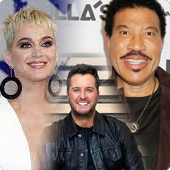 At the end of the day, the judges have a huge impact on who eventually wins the show. If someone is on the fence about a singer, they could fall to the expertise of the judges. If the judges aren't taking a liking to a singer, that could hurt their chances of winning.
Fan voting is a big part of the show as well. A lot of fans will agree with what the judges have to say, which makes sense given their knowledge about the music industry.
If the judges seem excited to hear a contestant's next performance and talk about their potential, that could be your target to bet on and possibly win by season's end.
Always Monitor the Odds
This is a very important factor in all betting aspects. If you are noticing a certain singer's price being way too underrated, it might be smart to bet on them at that point. It may not be your favorite singer at the time, but you should always prepare for every possible outcome.
Since it is pretty tough to predict the winner of American Idol in general, the odds will reflect that. That means you can bet on a couple of different options and still make profit.
Be sure to check across the different sites as well because some will offer different odds.
What to Expect from American Idol in 2022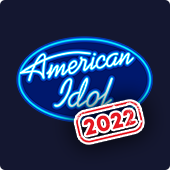 The newest season of American Idol is going to be amazing. The show is already very fun to watch, but betting can make it even more fun. The platinum tickets could be a huge twist for this season and could shape the season as a whole.
There is sure to be a lot of talented singers in this year's show. There seems to be new singers popping up left and right in the music industry and American Idol is sure to bring us some more.
Make sure you get in on part of the fun by placing bets on this season of American Idol. There will be lots of different props available throughout this year, so make sure to check the best American Idol betting sites routinely.
For more entertainment betting, check out the posts below.
September
Casino of the Month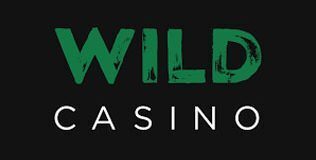 Welcome Bonus
250% up to $5,000