Betting Preview for the 2021 World Series – Odds, Advice, and More

The 2021 World Series is finally here. After an intense playoff ride filled with blown calls, comebacks, and dominant performances, the final two MLB teams enter center stage.
MLB fans should be thrilled to get a World Series matchup between the Houston Astros and the Atlanta Braves. Although, it isn't a matchup absent of controversy.
Now that we're here, though, the only question left is who will win the 2021 World Series? For anyone looking to make money betting on the World Series this year, there could be more to learn.
With the biggest MLB series of the season touching down on Tuesday, I took a second to compile the biggest questions and details for sports bettors. With that, let's dive into this 2021 World Series betting preview.
Where to Bet on the 2021 World Series
Before you get too excited about the 2021 World Series – or betting on it – you need some sites you can trust. Anytime you bet on sports, priority number one needs to be choosing a safe and reputable site.
When it comes to finding trustworthy World Series betting sites, the list above takes the cake. These sites all offer a terrific combination of safety and versatility, while some offer special props, enticing bonuses and promotions, or a wide range of payment methods.
No site is exactly the same, but this group as a whole should offer you everything you're looking for.
If you're betting on the World Series this year, you'll also want to factor in odds and wager versatility, but starting with this batch of sites makes sense.
For more details as to how to bet on the 2021 World Series, continue on with this betting preview.
Key 2021 World Series Details
The 2021 World Series has arrived, but there is a lot to soak up. There are the actual teams involved, as well as information as far as where these games will be played, the TV schedule, and more.
Here's the most vital information you need to know ahead of this year's World Series.
Who is Playing in the 2021 World Series?
As I touched on, the 2021 World Series will showcase a matchup between the Houston Astros and the Atlanta Braves.
Their paths to this point couldn't be more different, as the Astros are a stacked offensive team that is now appearing in their third World Series in the past five years.
AMERICAN LEAGUE CHAMPS ?

The @astros are headed to the World Series for the 3rd time in 5 years! #ForTheH pic.twitter.com/ewz6G0BShS

— FOX Sports: MLB (@MLBONFOX) October 23, 2021
Houston has a nasty offense that can destroy any pitching rotation. They also have a solid lineup of arms they can lean on when the runs aren't flowing. They've been marred in controversy due to a cheating scandal that appeared to help them claim their first title, of course.
On the other side are the Braves, who aren't even 100% healthy, and were a shock to represent the NL this year.
Atlanta took out a strong defensive squad in the Brewers in the NLDS, and then they toppled the mighty Dodgers in the NLCS. The Braves don't exactly have the talent that Houston does, but they absolutely have some strong narratives bettors can't ignore.
The Braves are making their first World Series appearance since 1999, and will hope for their first championship since winning it all in 1995.
2021 World Series Game Schedule
You probably knew who was playing in the World Series already, but perhaps it could be useful to know when the World Series games are played.
Here's a quick look at the 2021 World Series schedule.
Game 1: Tuesday, October 26th
Game 2: Wednesday, October 27th
Game 3: Friday, October 29th
Game 4: Saturday, October 30th
Game 5 (if necessary): Sunday, October 31st
Game 6 (if necessary): Tuesday, November 2nd
Game 7 (if necessary): Wednesday, November 3rd
Broadcast Details
Curious where the World Series games will be played, who will be calling the contests on TV, or where you can watch the World Series? Don't worry, I've got you covered.
For other key World Series details not broken down above, check out this list.
Channel: FOX
Time: 7:09-7:15 pm CT
Analysts: Joe Buck and John Smoltz
The Astros are the higher seed in this series, so they'll have home-field advantage at Minute Maid Park. Games in Atlanta will go down at Truist Park.
FOX will air the 2021 World Series coverage, with Joe Buck and John Smoltz teaming up to give you the play-by-play and color commentary.
Smoltz is a former Braves pitcher, so it will be interesting to see if any bias leaks into his calling of the game.
Opening Odds for the 2021 World Series
This is a World Series 2021 betting preview, so it only makes sense to include the latest pricing. This is one reason why I started things off with a look at the best sites for betting on the World Series, as odds can be everything.
BetOnline was one of the first sites to push out 2021 World Series odds, and the early pricing has Houston as the slight favorite. From a talent and experience perspective, of course, it's somewhat shocking it's this close.
That said, the pricing will differ depending on the site, and the Braves have to be taken seriously. They did just beat the Dodgers of all teams, after all.
The above odds are the 2021 World Series pricing for who will win the series, but you can always take it on a per-game basis. As I write this, there are no probable pitchers listed, which impacts the release of game one odds.
Once they come out, be sure to check out our free MLB picks page for the latest odds and predictions.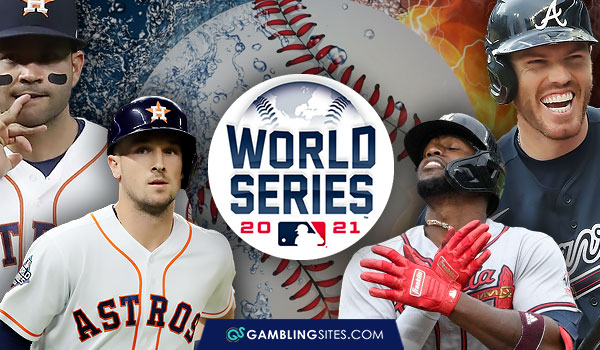 2021 World Series Matchup Breakdown
The Houston Astros are in familiar territory, as they've been playing in the World Series regularly now over the past five years. Meanwhile, Atlanta is competing for its first world series title since 1995.
While these teams are separated by experience and raw talent, sports bettors can't ignore the Braves. Here's a quick look at the pitching and hitting in this series to analyze the matchup.
Pitching Comparison
Matchups aren't always everything in baseball. There was a game earlier this year where Didi Gregorius hit a home run against a fellow lefty, and the guy just doesn't do that.
Sometimes the most unlikely scenario is exactly what happens, but if we only plan for the unexpected, it's very possible we're ignoring some telling data.
This is why you should consider the starting pitchers, as well as the bullpens. Depending who the pitchers are, you should bet differently on the winner, the game total, player props, and more.
For the 2021 World Series, you'll want to look at pitching matchups on a game-by-game basis. However, looking at this series, the pitching might be a wash.
| | | | | | |
| --- | --- | --- | --- | --- | --- |
| Team | ERA | Runs | Strikeouts | OBA | WHIP |
| Braves | 3.41 | 37 | 100 | .228 | 1.21 |
| Astros | 4.50 | 44 | 93 | .245 | 1.34 |
Looking at the numbers, these two sides are rather similar. If one team has a slight edge so far, it might be Atlanta.
As far as the talent goes, there really isn't a Max Scherzer-level ace in this series. Houston is not 100% on the mound, either, as Justin Verlander and Lance McCullers are both out of the 2021 picture.
Everyone knew JV wasn't coming back, but losing McCullers for the rest of the playoffs absolutely stings.
There is no change, #Astros manager Dusty Baker says, leaving ace Lance McCullers all but officially done for the season.

— Bob Nightengale (@BNightengale) October 21, 2021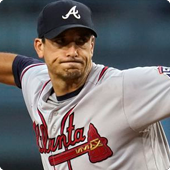 Both rotations have been impressive in the MLB playoffs, though. Houston held a dangerous Red Sox lineup in check, while the Braves just got past the explosive Dodgers lineup.
I tend to trust the Braves more here. The wryly Charlie Morton is probably their most reliable hurler, and he has been rock-solid all year long.
Morton cruised through the 2021 MLB regular season with a stellar 14-6 record and a 3.34 ERA. He has kept it together in three playoff starts this year.
It hasn't always been a cakewalk, but Morton has the experience and steadiness to quarterback the Braves to an upset. Quality arms in Max Fried and Ian Anderson surround Morton in the rotation, while the Braves (3.97 ERA) had the 11th best bullpen in the majors during the regular season.
Pitching Advantage: Atlanta Braves
Comparing the Offenses
It works the same with the bats, too. Even the best of bats can go silent in the biggest moments, but both of these offenses are dangerous.
Take a look at how they compare in regards to their playoff numbers to this point.
| | | | | | |
| --- | --- | --- | --- | --- | --- |
| Team | Runs | Home Runs | Strikeouts | AVG | OBP |
| Braves | 40 | 12 | 101 | .250 | .319 |
| Astros | 67 | 13 | 84 | .281 | .353 |
This is just a 10-game sample size, but this suggests the Astros have the better overall offense, to the surprise of nobody.
It also may tell us Atlanta is going to be far more reliant on their (slightly) overachieving pitching coming up big in this series.
Atlanta does have untapped upside, of course, as they ranked third in home runs during the regular season. Houston wasn't far behind them, though, and they've proven to be the far more efficient and patient lineup.
The big problem for Atlanta is that the raw power they wielded during the regular season has somewhat sapped.
They've kept things going in the playoffs, but not having Marcell Ozuna and especially Ronald Acuna is pretty massive.
Houston, meanwhile, has all of their key hitters in play.
Offensive Advantage: Houston Astros
X-Factors That Can Make an Impact
It's going to be different every year, but MLB playoff time is often when players perform a bit beyond their means.
Remember when I talked about World Series MVP winners that didn't necessarily make sense? Well, looking out for these seemingly random, outlier performances can help you figure out who will win the 2021 World Series.
Eddie Rosario
A great example is Eddie Rosario stepping up and being the hero for the Braves in the NLCS.
Say it with us…

?️ EDDIE! EDDIE! EDDIE!@EddieRosario09 | #BattleATL pic.twitter.com/IeZkuePbss

— Atlanta Braves (@Braves) October 24, 2021
Rosario is a good hitter with years of success behind him, but he isn't Atlanta's best bat, and I can't imagine anyone expected him to do that.
Eyeing the possible x-factors for both sides is a good idea. It can help you nab elite betting value when trying to predict the World Series MVP, or it can simply help you decide the winner of the series.
Rosario could again step up and be an x-factor for the Braves, while Joc Pederson and Adam Duvall also have explosive upside at the plate.
Framber Valdez
For Houston, Framber Valdez stands out. His start against a righty-heavy Braves lineup could be the turning point in this series. If he contains their power, Houston may be able to maintain control.
Who Will Win World Series MVP?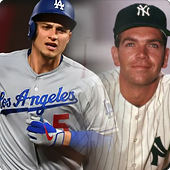 You can also bet on who will win the World Series MVP. There is seemingly a new player here every year, and the winner can come at any position.
Sometimes it makes sense to just aim high and target a viable option with compelling odds, while it's also good to consider players that are on a roll coming into the World Series.
In 2020, Corey Seager had already claimed the NLCS MVP award, and he continued his hot run in a stellar World Series performance.
One last thing? The World Series MVP tends to come from the winning side.
Bobby Richardson is the only player in MLB history to win the award (1960) despite his team failing to win the championship.
To see how things have unfolded for the World Series MVP in recent years, here's a look at the last 10 MVP winners.
2020: Corey Seager, SS, Dodgers
2019: Stephen Strasburg, SP, Nationals
2018: Steve Pearce, OF, Red Sox
2017: George Springer, OF, Astros
2016: Ben Zobrist, OF, Cubs
2015: Salvador Perez, C, Royals
2014: Madison Bumgarner, SP, Giants
2013: David Ortiz, DH, Red Sox
2012: Pablo Sandoval, 3B, Giants
2011: David Freese, 3B, Cardinals
This is an eclectic list, to be sure.
Looking at the last 10 World Series MVP winners tells us two things. First, that starting pitchers aren't the best bets to win this award. They usually only play in 1-2 games, so if they're going to win, they better dominate at an insanely high level, or play a key hand in the win.
Secondly, the winner isn't always who you think it'll be.
World Series wins come on the heels of team efforts, and with elite pitching creating grueling, low-scoring affairs, these series can often come down to 1-2 big moments.
That's why guys like Steve Pearce, David Freese, and Ben Zobrist have been able to claim the award, despite not being the best players on their own teams.
Factor that into how you bet on the 2021 World Series MVP, and make sure your pick is on the winning side.
Ahead of the 2021 World Series, Yordan Alvarez is the favorite to claim the award. For a breakdown of the latest odds – and whether or not Alvarez will win – check out our MLB betting blog.
Can the Braves Stage the Upset?
Houston looks and feels like the better team. It makes sense they enter the 2021 World Series as the favorite.
However, upsets happen at this stage all the time. World Series upsets have been going on since 1906, but there have been some big ones in recent memory.
The Cardinals took down the Tigers in surprise fashion in 2006, and the Nationals ousted the Astros as +190 underdogs in 2019.
World Series upsets happen because baseball can be so random. Atlanta absolutely can add themselves to the list of biggest World Series upsets ever. But before you bet on them, brush up on some of the best World Series upsets ever.
Betting on the 2021 World Series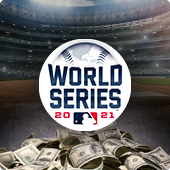 First and foremost, I wish you luck with all of your 2021 World Series betting. Secondly, I hope this 2021 World Series betting guide was at least somewhat helpful.
At the very least, if you didn't already know who was playing, where to watch the game, and the schedule, you do now.
You should also have a nice list of World Series betting sites to start with if you want to place bets, and I've also handed out some of the best betting options.
As for the World Series tips and strategy, some things are going to be subjective, some advice won't apply to 2021 as much as I think it will, and any predictions you encounter may simply be incorrect.
Regardless of how you bet, this 2021 World Series betting guide should nudge you in the right direction.