Hide Bonus Offers
| | | | | |
| --- | --- | --- | --- | --- |
| #1 | Bovada Sports | 50% Up To $250 | Visit Site | Bovada Sports |
| #2 | BetUS | 125% Up To $2,500 | Visit Site | BetUS |
| #3 | MyBookie | 100% Up To $1,000 | Visit Site | MyBookie |
| #4 | Everygame | 100% Up To $500 | Visit Site | Everygame |
| #5 | BetOnline Sports | 60% Up To $1,000 | Visit Site | BetOnline Sports |
Betting Preview of the 2021 Formula 1 World Championship

It's official. The odds are out meaning that you can now bet on the 2021 F1 season online.
I've put together this beat 2021 F1 World Championship betting guide to help you wager on the new season. It's for anyone looking to make money gambling on F1, and I'm sure it will come in very useful to you.
Below, you can find the latest F1 Drivers' Championship odds, as well as odds for the Constructor Championship, too.
I'll also be looking closely at the F1 betting favorites for this year, as well as providing you with a full Grand Prix schedule detailing where and when the 2021 F1 season championship starts and ends.
My 2021 F1 predictions and betting picks are included, along with details of the top sites to bet on the F1 World Championship online this year. There are tips for betting on Grand Prix races in 2021, too.
Let's start this 2021 F1 betting preview with the latest odds.
2021 F1 World Championship Odds
The online betting odds for the 2021 F1 World Championship have been released and are available at Bovada.
You can bet on the winner of the F1 Drivers' Championship and/or the winner of the Constructors' Championship, too.
To the surprise of no one, the odds for Lewis Hamilton to win the 2021 Drivers' Championship make him a steady favorite over Max Verstappen, Valtteri Bottas, and the rest of the pack.
At the time of writing, these are the best online odds for the 2021 F1 Drivers' Championship. It's worth adding that I'll be covering my picks and 2021 F1 predictions in line with these odds a little later.
First, give them a look!
Odds for the 2021 F1 Drivers' Championship Winner
Lewis Hamilton -300
Max Verstappen +500
Valtteri Bottas +900
Sergio Perez +2000
Charles Leclerc +3300
Daniel Ricciardo +5000
George Russell +5000
Fernando Alonso +8000
Carlos Sainz Jr +10000
Lando Norris +10000
Sebastian Vettel +10000
Lance Stroll +15000
Esteban Ocon +20000
Pierre Gasly +25000
Yuki Tsunoda +50000
Kimi Raikkonen +75000
Mick Schumacher +75000
Antonio Giovinazzi +200000
Nicholas Latifi +300000
Nikita Mazepin +300000
2021 F1 Constructors' Championship Odds
If you are looking to bet on the 2021 F1 Constructors' Championship online, you'll be even less surprised to see Mercedes as the bookmaker's favorite.
At the time of writing, the best odds for the F1 Constructors' Championship can also be found at Bovada.
You can find odds for Red Bull or Ferrari to win the Constructors' Championship in 2021. The prices suggest that it's not a longshot for Red Bull, but the same cannot be said for "The Prancing Horse."
Mercedes -600
Red Bull +350
Ferrari +1400
Aston Martin +6600
Alpine +8000
McLaren +10000
AlphaTauri +50000
Alfa Romeo +100000
Haas +100000
Williams +150000
2021 F1 Calendar and Race Schedule
No 2021 F1 betting preview is going to be complete without a calendar.
Check out the dates for all Grands Prix this season, and when and where they fall.
| | | | |
| --- | --- | --- | --- |
| Round | Date | Race | Circut |
| 1 | March 28 | Bahrain Grand Prix | Bahrain International Circuit, Sakhir |
| 2 | April 18 | Emilia Romagna Grand Prix | Autodromo Internazionale Enzo e Dino Ferrari, Imola |
| 3 | May 2 | Portuguese Grand Prix | Autódromo Internacional do Algarve, Portimão |
| 5 | May 23 | Monaco Grand Prix | Circuit de Monaco, Monte Carlo |
| 6 | June 6 | Azerbaijan Grand Prix | Baku City Circuit, Baku |
| 7 | June 13 | Canadian Grand Prix | Circuit Gilles Villeneuve, Montréal |
| 8 | June 27 | French Grand Prix | Circuit Paul Ricard, Le Castellet |
| 9 | July 4 | Austrian Grand Prix | Red Bull Ring, Spielberg |
| 10 | July 18 | British Grand Prix | Silverstone Circuit, Silverstone |
| 11 | August 1 | Hungarian Grand Prix | Hungaroring, Mogyoród |
| 12 | August 29 | Belgian Grand Prix | Circuit de Spa-Francorchamps, Stavelot |
| 13 | September 5 | Dutch Grand Prix | Circuit Zandvoort, Zandvoort |
| 14 | September 12 | Italian Grand Prix | Autodromo Nazionale di Monza, Monza |
| 15 | September 26 | Russian Grand Prix | Sochi Autodrom, Sochi |
| 16 | October 3 | Singapore Grand Prix | Marina Bay Street Circuit, Singapore |
| 17 | October 10 | Japanese Grand Prix | Suzuka International Racing Course, Suzuka |
| 18 | October 24 | United States Grand Prix | Circuit of the Americas, Austin, Texas |
| 19 | October 31 | Mexico City Grand Prix | Autódromo Hermanos Rodríguez, Mexico City |
| 20 | November 7 | São Paulo Grand Prix | Autódromo José Carlos Pace, São Paulo |
| 21 | November 28 | Australian Grand Prix | Albert Park Circuit, Melbourne |
| 22 | December 5 | Saudi Arabian Grand Prix | Jeddah Street Circuit, Jeddah |
| 23 | December 12 | Abu Dhabi Grand Prix | Yas Marina Circuit, Abu Dhabi |
As you can see, there are 23 Grands Prix scheduled for the 2021 season.
The 2020 F1 World Championship saw just 17 races contested. This was down to restrictions relating to the global health crisis.
The good news here is that if you are looking to make money betting on the F1 season, you'll have more chances to do so in 2021. Grand Prix betting odds will be released before each race on the top sites and real money betting apps for F1, and I'll tell you how to find them a little later.
For your information action gets up and running with the 2021 F1 Bahrain Grand Prix at Sakhir on March 28 and ends at the Yas Marina Circuit in Abu Dhabi on December 12.
It's somewhat of a return to normality, and it's great to be able to say that.
This year should be an exciting one. I think we can expect a less hectic run of things than last year, at least.
2020 F1 World Championship Review
Drivers' Championship Winner: Lewis Hamilton (Mercedes)
Constructors' Championship Winner: Mercedes
I wanted to briefly touch upon last season in this 2021 F1 World Championship betting preview.
It was an F1 season like no other, as the devastation of the global pandemic swept through the sport.
But somehow, a truncated season managed to go ahead.
Although the F1 World Championship was scheduled to begin in March, things didn't get moving until July with the Austrian Grand Prix. Fans had no access to the first eight races of the season, but the easing of restrictions saw some lucky observers permitted to spectate.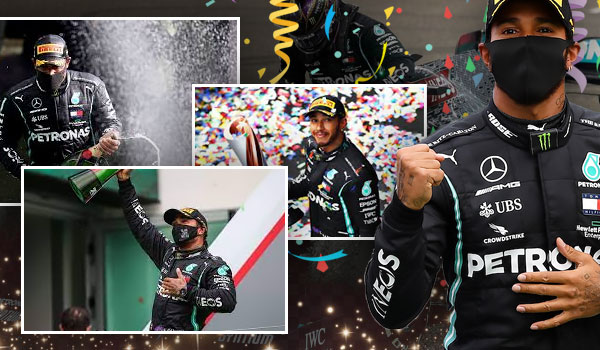 Lewis Hamilton was my betting pick to win the F1 Drivers' Championship. The all-time great equaled Michael Schumacher's long-held record of seven World Drivers' Championships at the Turkish Grand Prix, breaking the German legend's 91 career wins in Portugal.
It was a crazy championship, for more reasons than one.
Here are some additional facts on last season.
2020 F1 World Championship Facts
Lewis Hamilton equaled Michael Schumacher's seven Drivers' Championship by winning most races for the seventh year in a row (11).
Valtteri Bottas bagged 223 points, which works out at just over 50.4% of all points available.
Red Bull's Max Verstappen registered the least amount of GP laps of any driver in the season.
Daniel Ricciardo and Charles Leclerc both bagged four finishes behind Mercedes and Red Bull, earning the joint-most Best of the Rest mantles.
Sebastian Vettel's 13th place finish in the Drivers' Championship is his worst of all time.
Betting on the 2021 F1 World Championship
The next stage of my betting guide for the 2021 F1 World Championship takes us to the good stuff. The betting.
If you're betting on who wins the 2021 Formula 1 Championship, you're essentially gambling on Lewis Hamilton or betting against him.
The Mercedes man appears to miles ahead of the competition right now. As such, there will be plenty of shrewd bettors gambling real money on the Drivers' Championship as early as they can. His present odds will not stay as they are for long.
The main question I'm hearing now is "Will Hamilton win the 2021 F1 Championship, or will there be a surprise in store?"
How you decide to bet on F1 this season will come from your answer to that question.
But being realistic, the Brit is on a winning streak of four straight championships and you would be brave to back against him. Especially as this is the weakest era of Formula 1 in quite some time.
Can Max Verstappen step up and make Hamilton work harder for the title? I'm not sure.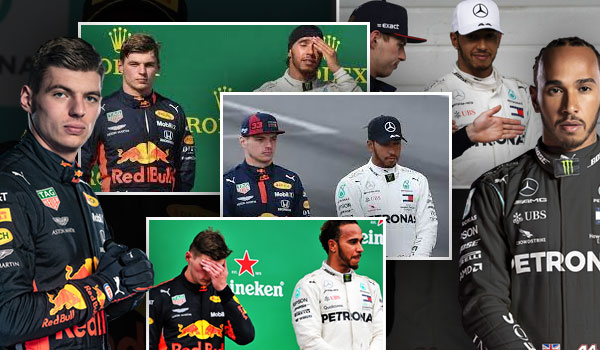 With that said, there are plenty of F1 betting opportunities for anyone wagering real money on the Drivers' Championship or Constructors" Championship this year.
Not to mention those 23 Grand Prix races that you can bet on.
Not every race is going to be won by the same driver. It's also worth remembering that certain drivers do very well on some courses, while even F1 betting favorites have their torrid times on particular tracks.
The best way to bet on F1 online in 2021 is to understand the basics of what you can wager on and use the F1 stats and data out there to your advantage.
For example, check out the following list of F1 World Championship winners since 2000.
F1 World Champions List
2020
Lewis Hamilton
Mercedes
2019
Lewis Hamilton
Mercedes
2018
Lewis Hamilton
Mercedes
2017
Lewis Hamilton
Mercedes
2016
Nico Rosberg
Mercedes
2015
Lewis Hamilton
Mercedes
2014
Lewis Hamilton
Mercedes
2013
Sebastian Vettel
Red Bull
2012
Sebastian Vettel
Red Bull
2011
Sebastian Vettel
Red Bull
2010
Sebastian Vettel
Red Bull
2009
Jenson Button
Brawn
2008
Lewis Hamilton
McLaren
2007
Kimi Raikkonen
Ferrari
2006
Fernando Alonso
Renault
2005
Fernando Alonso
Renault
2004
Michael Schumacher
Ferrari
2003
Michael Schumacher
Ferrari
2002
Michael Schumacher
Ferrari
2001
Michael Schumacher
Ferrari
2000
Michael Schumacher
Ferrari
As you can see, no driver has won five titles in a row since Michael Schumacher in 2000. Hamilton is currently on four, and currently dominates picks to win the 2021 Drivers' Championship.
A bet on Hamilton to win is a bet that he makes history. And considering he both equaled and broke records in 2020, it is tough to back against him.
Predictions and Picks for 2021 F1 World Championship
I promised some F1 gambling tips in this 2021 World Championship betting guide.
Therefore, it's time to get my betting picks and predictions for the F1 Championship in 2021 down for you to look at.
Basically, I am excited to see what could happen this year, but ultimately feel as though we are going to be in for a collective sense of deja vu when the new season is over.
Regardless of whether you are gambling via F1 betting apps or in land-based sportsbooks, some things won't change. Hamilton will be the favorite for pretty much every race, Verstappen will get angry, and Ferrari will show signs of promise but ultimately collapse.
But it will be fun!
Now, if you're looking to gamble on F1 via your smartphone, computer, or other devices, you can find odds for both the Drivers' Championship and Constructors' Championship via the best F1 betting sites online.
You can check them out now, or if you prefer, come back to them once you have read the rest of my betting tips for the 2021 F1 season.

Top Tip
Make sure to shop around on those sites for the top F1 odds for the season and to see who has the best bonuses and promotions that you can use on Grand Prix races.
2021 F1 Drivers' Championship Betting Pick
Hamilton's odds to win eight Drivers' Championships are well worth taking right now.
I don't think there is another driver that comes close to the defending champion, which makes -300 a no-brainer for me and anyone else looking for solid F1 betting tips online.
There's no real pizzazz involved when gambling on Hamilton to win the championship. At this point, it's almost expected that he will dominate the field once more.
My prediction for the 2021 F1 Drivers' Championship is for Hamilton to win in style.
2021 F1 Constructor's Championship Betting Pick
Like Hamilton, Mercedes is in a league of its own.
Not only do the Silver Arrows have the best driver in the game onboard, but they also have the next best in Valtteri Bottas.
The overall setup over at Brackley with Toto Wolff and James Allison is miles ahead of everyone else. They will have the speed, the power, and the might to sweep yet another Constructor's Championship this year.
More than this, Mercedes will not be affected by rules changes that will instead be implemented in 2022.
Not the most imaginative F1 betting tip of all time, but betting on Mercedes is probably the safest.
2021 F1 Bahrain Grand Prix Prediction and Pick
The odds for the Bahrain Grand Prix in 2021 are not out yet.
But I can tell you that the first of my 2021 Grand Prix betting tips is Hamilton to cruise through at the International Circuit.
Bahrain Grand Prix Winners List
Lewis Hamilton (4)
2014, 2015, 2019, 2020
Sebastian Vettel (4)
2012, 2013, 2017, 2018
Fernando Alonso (3)
2005, 2006, 2010
Felipe Massa (2)
2007, 2008
Hamilton is both aiming for his third straight win at Bahrain and the record for most wins on the track.
He'll get both.
More Advice for Betting on the 2021 F1 World Championship
That almost covers what you should know when betting on the 2021 F1 World Championship.
You have the odds for the Drivers' Championship and Constructors' Championship, as well as the best bets to place on both. I have given you my predictions and pick for the 2021 Bahrain Grand Prix, and provided you with other useful information such as the 2021 F1 calendar and some stats and data.
Before I go, I'll leave you with some final advice. Remember to only choose from the best F1 betting apps and sites online. Also, make use of our F1 blog and motorsports picks.
Give both a visit to find top content such as F1 betting tips, advice, odds, predictions, and picks for Grand Prix races in 2021.
Finally, if you're keen for robust but stylish sportsbooks you can trust — as well as top odds, markets, and bets — the sites below are our recommended sites for gambling on the 2021 F1 season.