Betting Preview for the 2020 South Korea K-League 1 Season

After the nail-biting climax to last season, South Korea's K-League 1 is back for another year, with the first game between Jeonbuk Hyundai Motors and Suwon Samson Bluewings on Friday.
Jeonbuk is the reigning champion after winning the title by just one goal from Ulsan Hyundai in 2019 and is heavily favored to go all the way once again this year. But there are a number of other sides that look like challenging the top two this season.
In this K-League 1 betting preview, I'll be taking a look at which teams might be able to push Jeonbuk and Ulsan for honors and also whether any of the mid-table clubs from last year can compete with the bigger boys of South Korean soccer.
First, let's take a look at the latest outright winner odds, courtesy of BetVictor.
Latest K-League 1 Odds
Jeonbuk Hyundai Motors
2.10
Suwon Samson Bluewings
34.00
It is no surprise that Jeonbuk has been handed the favorite tag for 2020, as the club from North Jeolla has won the league title in five of the last six seasons. Last year's championship race was incredibly close, though, so maybe the price for Ulsan to come out on top would interest some. FC Seoul and Pohang Steelers should be able to push the top two throughout the season, so the odds for either of those to lift the trophy should definitely be considered.
As you can see from the odds list, any team outside of those top four is not really given a chance of glory this year. Although the rest of K-League 1 is very close, there is a definite gap between the very best clubs in South Korea and the rest of the top flight, as is the case in most leagues around the world.
The more interesting battle might be the one to escape relegation to K-League 2. Due to Sangju Sangmu's relocation for the 2021 season, the Army club is already slated for the drop, leaving just one other team joining them in the second tier next season. Pre-season favorites are understandably the two promoted sides — Gwangju and Busan — but it could be very close at the bottom this season.
As you can see from the odds, K-League 1 is split into three distinct sections. So I'm going to take a look at them within those team groupings as to their chances of beating Jeonbuk to an unprecedented fourth straight title.
K-League 1 2020 Favorites
Most people will have either Jeonbuk or Ulsan Hyundai down as their pick to be 2020 K-League winners. Those two finished a massive 23 points clear of third place last year as they played out their own private battle for the title, so that assumption would be very understandable. But FC Seoul and Pohang Steelers have both improved over the last few years and will believe that they can push harder for a top-three finish this year.
Jeonbuk Hyundai Motors
Last year's triumph — by a solitary goal in the end — meant that Jeonbuk once again regained the league trophy and consolidated its position at the top of South Korean soccer. It was the ability to score freely against some of the other top teams in the country that eventually won the day, and that attacking talent will undoubtedly be at the forefront of Jeonbuk's campaign in 2020, too.
Creative midfielder and 2019 MVP Kim Bo-Kyung has re-signed for the club after a spell at Kashiwa Reysol. But he played admirably for main rivals Ulsan Hyundai last season on loan, so there was some surprise when he came back to the league champions instead. He will be at the center of a lot of Jeonbuk's attacking play this year and could even prove to be the difference between another league title and a runners-up finish.
There have been a number of departures in the offseason, including Ricardo Lopes leaving for China and Moon Seon-min joining Sangju Sangmu to complete his military service. But in their place comes South African striker Lars Veldwijk. The Bafana Bafana international could prove to be a real handful for opposing defenders this year. If the new signings gel quickly for manager Jose Marais, the silverware could be making a familiar journey in November.
Ulsan Hyundai
Jeonbuk's main contenders for the league title in 2020 will once again be Ulsan Hyundai. After coming so close to its first championship in 14 years in 2019, there will be a renewed effort this season to usurp South Korea's most decorated club.
Kim Bo-kyung opting to return to Jeonbuk rather than sign permanently for Ulsan is a huge blow for the Horangi. American Mix Diskerund has also left, so the entire midfield will take on a completely new look for 2020. Experienced K-League stalwarts, including Koh Myong-jin, have been drafted in, but it is up front where there is more exciting news.
Possibly taking Jeonbuk's signing of a foreign star as inspiration, Ulsan has plumped for Norway international striker Bjorn Johnsen. His towering presence could be used to great effect for Ulsan this season after spending the majority of the last few seasons playing in the Netherlands and Norway.
One final piece of the jigsaw that could give Ulsan a really good chance of winning the league this year is the signing of South Korea international keeper Jo Hyeon-woo. His shot-stopping ability will be a huge advantage for the Horangi, and if he plays anywhere near the level he attained at Daegu, then Ulsan's defensive record could be very impressive this year.
FC Seoul
Most bookmakers will have FC Seoul and Pohang Steelers way off the top two as far as their chances of winning K-League 1 go. But they both have the ability to compete with Jeonbuk and Ulsan and would seem to be a few steps ahead of the rest of the league.
FC Seoul dropped away after the summer last year and has bolstered the midfield during the offseason in an attempt to avoid a repeat of that this time around. More important would seem to be the return of Brazilian striker Adriano on a free transfer, however. He has come back to the capital city club after a spell in China.
If he can get going right from the start, regaining the type of form he showed for the club a few years ago, then his partnership with Aleksandar Pesic could prove crucial.
Pohang Steelers
The final club with a realistic chance of winning K-League 1 in 2020 is Pohang Steelers. The club from the east coast of the country finished fourth once again last year, but that was really down to Kim Ki-Dong coming in as manager halfway through the campaign. His arrival saw a massive improvement in a team that looked like finishing nearer to the bottom of the table in the summer.
The bad news is that top scorer Wanderson has left, but Kim Ki-Dong has looked to his midfield to be the driving force this year. Aleksandar Palocevic made a big impact when he joined in the summer, and if he can add even more goals to his repertoire, then Pohang may be able to keep up with the top three. Considering the fact that this club battled into contention from so far down the table last year, there will be a lot of confidence that even a league title is not out of reach.
There haven't been any additions to the trophy cabinet for a few years now, but Pohang's attractive style of soccer could mean that the Steelers should be closely watched. Of the top four teams in the league, its price for the title looks the most interesting.
K-League Outsiders
Once you step away from the big four in K-League 1, there is another mini-group of clubs that might be able to push the top teams without being considered as real title contenders. Daegu FC, Gangwon FC, and Suwon Samson Bluewings all have very interesting squads and individual players but cannot really be thought of as K-League winners. The odds reflect their chances, but an each-way bet for either of them might be an interesting proposition.
Suwon boasts last season's top goal scorer in Adam Taggart, and he will be joined by Bosnian Sulejman Krpic after an impressive season last year in his home country with Zeljeznicar. If those two can link up well, then Suwon should be able to improve on last year's disappointing eighth place. A top-six finish should be possible given the solid squad, the new arrivals, and the stature of the club.
Gangwon was hampered by injuries last season as the club fell away in the final few months. There are a number of players coming back from the treatment room in 2020, and they could provide the same kind of impetus that a slew of new signings might make to the club. The most important of those will be Kim Ji-hyun. He's young, but his goals could be the difference between challenging for a top-three spot and remaining in mid-table.
Most interesting of these three will be the chances of Daegu, however. After performing brilliantly last year to compete with the top six at the end of the season, we will see whether the Sky Blues will return to a more natural position or look to improve once again. The loss of keeper Jo Hyeon-woo to Ulsan could be pivotal, but Cesinha has decided to stay, and his attacking forays could play a huge role in any Daegu success this year. Dejan Damjanovic coming in from Suwon also gives the team another outlet up front.
K-League Teams Battling Against Relegation
Apart from the race for the title, the battle for the top six will be the most interesting facet of the new K-League 1 season. But there are few clubs who would already seem unlikely to be finishing that high up the table and will be concentrating on avoiding relegation instead.
As I have already mentioned, Sangju Sangmu is already set to be playing in the second tier next season, but there will be one of four other clubs dropping down later in the year. The Army club actually looks like it could do quite well this season, with a new batch of recruits fulfilling their military service. I'm not sure it will manage a top-six finish, but I also don't think that it would be relegated in the conventional manner this year, either.
Gwangju and Busan IPark are the two sides coming up from K-League 2, and they will both find things tough going this season. Gwangju has become something of a yo-yo club recently, so will be hoping that a more consistent season can keep it up. Whether or not striker Felipe is able to dominate the top flight as he did last year could be a major factor over whether that will be the case or not.
Busan looks to have more trouble avoiding a swift return and is relying on an influx of experience to make sure that doesn't happen.
Of the two remaining sides, Incheon United looks to have the most chance of breaking into the top six, however unlikely that probably is. Much of that hope will be at the feet of Stefan Mugosa up front. Although he has scored a fair amount of goals over the last few years, he will probably need to up his goal tally if Incheon has any chance of playing with the top teams towards the end of the campaign.
Seongnam did well last year to stay up and relied on the best defense in the league to achieve that. There might be a change in tactics this season as new arrivals suggest a more attacking game plan. Whether or not that makes the Magpies an improved prospect remains to be seen.
My Pick
Pick
Jeonbuk Hyundai Motors
Although the title race was so close last season, it is very difficult to look past the reigning champions to repeat once again and take its eighth league championship. Taking Kim Bo-kyung from under the noses of Ulsan could be decisive, as he will be the main focus of the attack for the Green Warriors this season.
I do think that it will be more than a two-horse race in 2020, however. Ulsan will undoubtedly be in contention, but FC Seoul and Pohang, in particular, could push the top two all the way this season.
With a lot of new arrivals at most of the top-flight clubs, the 2020 K-League 1 season looks set to be an exciting watch right from the first kick-off on Friday. All eyes will be on Jeonbuk, but there is a lot more to enjoy all through the league over the next seven months.
For additional soccer content, including tons of individual match previews with betting picks and predictions, bookmark our soccer blog.
August
Casino of the Month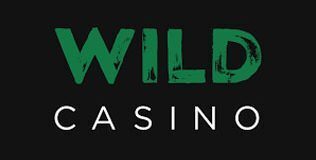 Welcome Bonus
250% up to $5,000