Betting Preview for the 2019 Monaco Grand Prix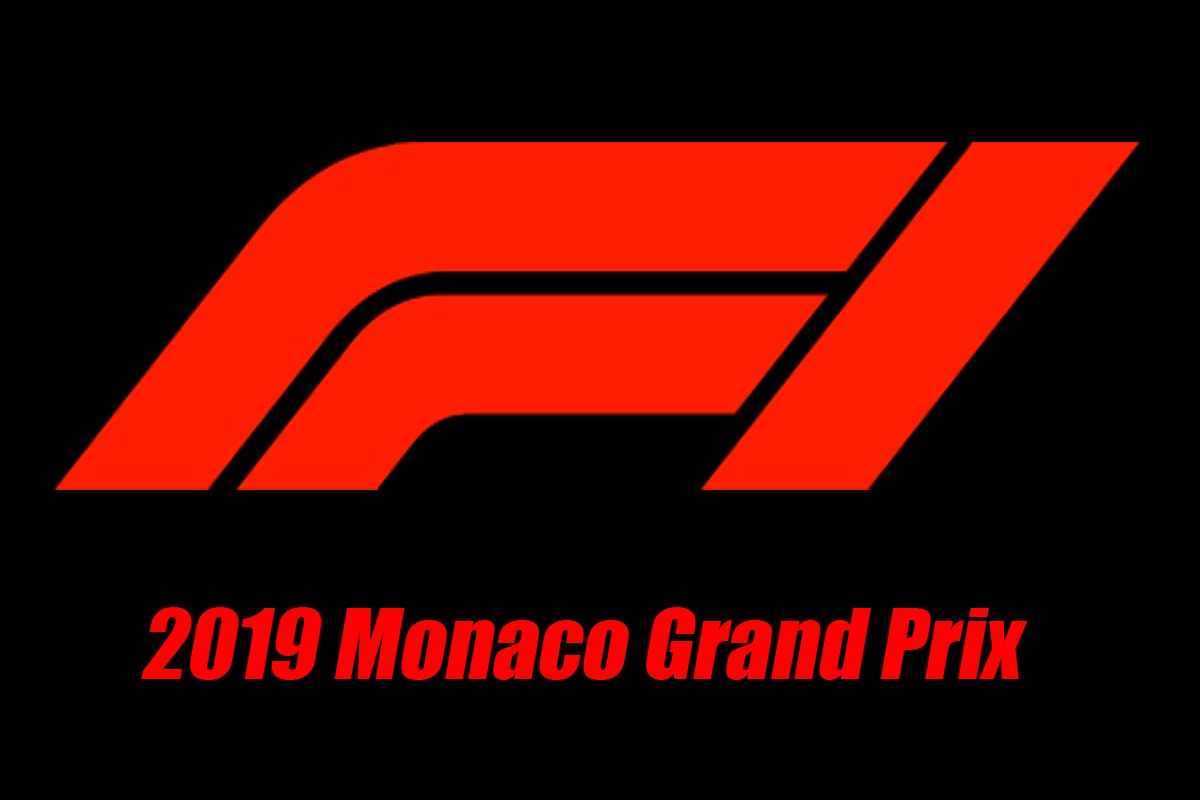 F1 betting fans who read my preview for the Barcelona Grand Prix will have made some money if they took my tip to back Lewis Hamilton for the win.
The Brit was in fine form on Sunday, May 12, as he led Bottas across the finish line for an unprecedented fifth 1-2 for Mercedes in the fifth Grand Prix of 2019.
There is no doubt who the dominant constructor is this season, as both of Mercedes' drivers battle for first place in the Drivers' standings.
This incredible record has certainly led to some uncomfortable questions for Ferrari, who failed to have a driver on the podium for the second time this year.
Sebastian Vettel and Charles Leclerc were expected to do a hell of a lot better than what they have mustered up so far in this year's Formula One World Championship.
Time is running out for the Italian constructor and its star drivers, who are now facing the possibility of ending the season without a single win.
Mercedes will not be entertaining the thought of becoming the first team in F1 history to win every single race, but the way things are going, it seems an excellent bet.
The next stop on the F1 roadshow takes us to Monaco on May 26, a circuit that Mercedes has traditionally struggled on. Could this be where Ferrari claws a win back, or will Red Bull's impressive Max Verstappen improve to his first win of the championship?
I intend to explore all possibilities in this 2019 Monaco Grand Prix betting preview, so let's get started.
Latest Monaco Grand Prix Odds
The odds above, taken from 888Sport, are accurate at the time of writing though subject to change. You can check the latest odds by visiting 888 or any of our recommended F1 betting sites.
Lewis Hamilton, the defending F1 World Champion, is an unsurprising favorite in a season where he has already won three races with five down.
His Mercedes teammate, Bottas, comes in at second favorite with odds of 3.25, while the impressive Max Verstappen is pretty short at 3.75 given that he has yet to win a race this season.
Pierre Gasly, Sebastian Vettel, and Charles Leclerc are all at 11.00 to win their first race of the season at Monaco.
Spanish Grand Prix Recap
All eyes are now focused on Monaco following the events at the Circuit de Barcelona-Catalunya.
It was an excellent race from the perspective of Mercedes, but not the classic that some of us — myself included — thought it would be. Ferrari's lack of a competitive edge certainly made it easier for Hamilton and Bottas to make this one so one-sided.
Hamilton, the incumbent world champion, started in second but passed Bottas into the first corner. From here, it was pretty formulaic for the Brit, despite the appearance of a late safety car.
For all the positives for Mercedes in this race, the negatives for Ferrari cannot go without mention. The Italian constructor lost a podium position to Red Bull's Max Verstappen and solidified why Mercedes is just so far ahead in every department.
As I had predicted following the Australian Grand Prix, the narrative for this season would be the fight between Mercedes' Hamilton and Bottas, and not a battle between Mercedes and Ferrari.
Hamilton now heads Bottas in the Drivers' Championship table by 7 points, with three wins to his teammate's two. His extra point for the fastest lap in Catalonia means that he is a very significant 46 points ahead of Verstappen, 48 ahead of Vettel, and 55 points away from the challenge of Leclerc.
With almost 25% of the 21 races of the season chalked off, can you see Ferrari catching up with Mercedes' commanding lead? Not only would it take something incredibly special from Ferrari but an absolute capitulation from the Germans.
Yes, there is plenty of racing to be done, and nothing is impossible, but Mercedes just looks so good right now.
Ferrari's Improvements Not Enough
Chassis and engine improvements by Ferrari were trumped by Mercedes' aerodynamic upgrades.
Once again, Ferrari was playing catchup from the outset, although Vettel almost took the lead at the first corner only for the German to end up coming off the worst of himself, Hamilton, and Bottas.
Then, when he rejoined, he forced Leclerc out of the third position, and he could have carried to the end of the race. These minor errors seem to be far too consistent this season for the Italian constructor's chances.
As a result of this particular hiccup, Ferrari was fighting a losing battle for third place.
Vettel's early struggled due to a flat-spotted tire was probably what made the difference in the end. When Leclerc was let past, the German was pressured into an early pitstop which led to a reluctant two-stop strategy.
Verstappen was on the same strategy while Leclerc was on a one-stop. In the end, it was the Red Bull driver who came out on top. With Verstappen and Vettel on fresher tires, Lance Stroll's Racing Point and Lando Norris' McLaren collided, meaning that a safety car made an appearance.
Hamilton and Bottas then went in for fresh tires with Leclerc following the Mercedes men. Verstappen and Vettel stayed out, with Leclerc losing his position and ending the race in fifth.
Hamilton and Bottas earned another 1-2, and Ferrari, once again, flattered to deceive. Verstappen, on the other hand, once again showed the type of consistency and slick driving skills that may see him challenge the possibility of a Mercedes monopoly on this season's wins.
Post-Barcelona Formula 1 Drivers' Championship Table
Hamilton sits in first place with an impressive 112 points already accrued in just five races.
His Mercedes teammate, Valtteri Bottas, is second on 105, with Max Verstappen of Red Bull some way behind with 66 points.
| Rank | Driver | Points |
| --- | --- | --- |
| 1 | Lewis Hamilton (Mercedes) | 112 |
| 2 | Valtteri Bottas (Mercedes) | 105 |
| 3 | Max Verstappen (Red Bull) | 66 |
| 4 | Sebastian Vettel (Ferrari) | 64 |
| 5 | Charles Leclerc (Ferrari) | 57 |
| 6 | Pierre Gasly (Red Bull) | 21 |
| 7 | Kevin Magnussen (Haas) | 14 |
| 8 | Sergio Perez (Racing Point) | 13 |
| 9 | Kimi Raikkonen (Alfa Romeo) | 13 |
| 10 | Lando Norris (McLaren) | 12 |
| 11 | Carlos Sainz (McLaren) | 10 |
| 12 | Nico Hulkenberg (Renault) | 6 |
| 13 | Daniel Ricciardo (Renault) | 6 |
| 14 | Lance Stroll (Racing Point) | 4 |
| 15 | Alex Albon (Toro Rosso) | 3 |
| 16 | Daniil Kvyat (Toro Rosso) | 3 |
| 17 | Romain Grosjean (Haas) | 1 |
| 18 | Antonio Giovanazzi (Alfa Romeo) | 0 |
| 19 | George Russell (Williams) | 0 |
| 20 | Robert Kubica (Williams) | 0 |
Monaco Grand Prix Preview
One of the main talking points following the Spanish Grand Prix was that Mercedes has a genuine chance of winning every single race this year.
This year has already been record-breaking for the Toto Wolff's team, given their fifth consecutive one-two. Remaining focused and taking each race as it comes will guarantee that Mercedes doesn't get too far ahead of themselves.
Still, it must be very tempting for Mercedes to think what is next in store for a team that is arguably the best in the history of the sport.
Ferrari, who was tipped to challenge Mercedes' recent dominance following some very encouraging pre-season performances, looks in disarray. Instead, the current holders of the record of five successive Drivers' and Constructors' Championships look set to see that record smashed by their rivals this year.
The first thing that Mercedes will need to do in order to edge closer to breaking that record is to win in Monaco.
Lewis Hamilton has two victories at the Circuit de Monaco, with his sole victory under the Mercedes banner coming in 2016. Hamilton is the last Mercedes driver to win here, with Nico Rosberg topping the podium three years in a row from 2013 to 2015.
With Ferrari looking impotent, there will be few who will put faith in either Sebastian Vettel or Charles Leclerc, despite the latter desperately wanting to win on his hometown circuit.
Sooner or later, things have to improve for Ferrari. Vettel and Leclerc may be lagging behind, but the championship is not over yet. That said, another weak performance like the one in Barcelona might be enough to convince the world of F1 that Mercedes simply cannot be caught.
Max Verstappen, however, might have something to say about this.
Where the Smart Money Is
It is difficult to see the winner of the Monaco Grand Prix not having the surname Hamilton or Bottas.
Mercedes' excellent season has seen both men make serious progress at the expense of everyone else. If you are betting on any F1 race this year, there is no doubt where the smart money is.
The Silver Arrows have the best drivers, the best car, and sky-high self-confidence that looks nowhere near coming down anytime soon.
Sure, in a sport like Formula 1, surprises can happen. Things can come out of the leftfield, such as unexpected collisions and problems that allow drivers to take advantage of another driver's misfortune.
When two drivers for the same constructor are in such blistering form — and the car is as peerless as the W10 — you can probably assume that such unexpected incidents are going to be few and far between.
If there has been one driver other than Mercedes' two who has shown fair consistency this year, it is surely Verstappen.
The Red Bull star will make it difficult for Hamilton and Bottas as the two aim to become the first team in the history of the sport to win every race in the F1 calendar. The 21-year-old phenom is currently in third place in the Drivers' Championship standings just behind the Brit and the Finn.
Hard to Look Past Hamilton and Bottas
This season has all been about Mercedes, and that narrative doesn't look like changing at Monaco.
Hamilton appears to be in the early-season form of his career, and I don't think anything or anyone will stop him in Monaco. Sure, Bottas will be up there, and his odds of +225 to win the Monaco Grand Prix are solid.
If you are going to back either Vettel or Leclerc to win their first Grand Prix of the season, then you might be tempted by their odds for Monaco. Vettel and Leclerc are both +1000 to win the Monaco GP, which is the highest price both men have come with all season.
A home circuit win for the Monegasque Leclerc seems like the perfect sports headline and would certainly lift the Italian constructor's spirits.
Still, if Ferrari's troubles cannot be harnessed soon, Vettel and Leclerc will struggle for the foreseeable future. Expect Hamilton and Bottas on the podium with either Verstappen or Leclerc taking the third spot.
PICK
Lewis Hamilton to Win
+130
Final Thoughts
With five races down and 16 to go in 2019's championship, it appears that Mercedes is on to something special.
With a record fifth consecutive 1-2 in Barcelona, Lewis Hamilton and Valtteri Bottas will aim to make it six and open up what will become an unassailable lead pretty soon.
Can Ferrari get it together before all is lost? Will Max Verstappen push towards his first Grand Prix win of the season? Or will we see something so spectacular and out of the blue that it will dominate the back pages on Monday, May 27?
Who knows? But it's going to be fun finding out.