Betting on President Trump to Pardon Joe Exotic by 2021

Plans are made to be broken. I think plenty of us understand that better than ever, having seen pretty much everything on our calendars eaten up by the current events.
But one thing none of us could have possibly planned for over the past couple of weeks was supplementing time usually dedicated to watching sports by binging on Netflix's latest hit, Tiger King.
The documentary covers the wild and wacky world of Joe "Exotic" Maldonado-Passage, an Oklahoma-based tiger breeder and trader who finds himself embroiled in a murder plot scandal that lands him in the clink for a 22-year stretch.
Maldonado-Passage is now looking for a pardon from President Trump, and some bookmakers are making it possible to do some betting on President Trump to pardon Joe Exotic.
Warning – if you are planning on watching this show, there will be a couple of spoilers below that you might want to avoid.
Odds of Joe Exotic Getting a Pardon From President Trump
Bovada has an interesting market — Will Joe "Tiger King" Exotic Receive a Presidential Pardon by January 20, 2021 — which will catch the eye quicker than the exotic animal's summer attire.
Now, I'm sure the President of the United States has more pressing matters to attend to than Joe's plea for freedom, and odds of -1100 on Exotic being released back into the wild seem about right.
Sure, we can't completely rule it out. Especially since Joe Exotic ran for president against Trump in 2016.
Now, he didn't get very far, but that's not the point…
Why Is Joe Exotic in Jail?
If you have watched the series, you'll probably already know the story here. But for those who either need refreshing or don't have a clue at all, the story is pretty crazy.
So, Exotic was indicted in September 2018 for attempting to pay an FBI agent to murder Big Cat Rescue CEO and sworn enemy Carole Baskin. Of course, the agent was undercover and posing as a hitman.
Nevertheless, old Joe found himself slapped in handcuffs in Florida for just under two weeks before he was shipped off to Grady County Jail in Oklahoma.
In April last year, Exotic was convicted of murder for hire on two counts, as well as eight violations of the Lacey act, and a further nine violations of the Endangered Species Act for the murder of tigers.
In January, he received a 22-year sentence and is serving his time in FMC Fort Worth.
It's highly unlikely that Exotic will see the outside world for quite some time, so a bet on President Trump to issue him with a pardon is probably going to be money given away. Sure, it's a fun market, but I wouldn't consider betting on it.
Was Joe Exotic Set Up?
Well, he hasn't ended up in jail for no reason, has he? Anyone who has seen the show or followed his trial will tell you that. But some still believe that he might have been set up.
Regardless of whether you think the 22-year sentence is harsh or fair, he was proven to have committed the crimes.
Whether President Trump believes he deserves to be granted clemency or not is something we'll have to wait and see to find out. If you think you know the answer, head to the leading novelty betting sites and feel free to take a shot. The following sites all offer betting markets relating to Joe Exotic, but please be aware that the markets do come and go.
AUGUST
Casino of the Month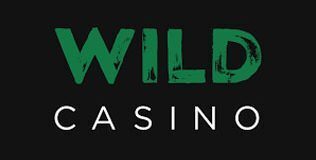 Welcome Bonus
250% up to $5,000
Read Review
Visit Site