Hide Bonus Offers
| | | | | |
| --- | --- | --- | --- | --- |
| #1 | BetOnline Sports | 60% Up To $1,000 | Visit Site | BetOnline Sports |
| #2 | Bovada Sports | 50% Up To $250 | Visit Site | Bovada Sports |
| #3 | BetUS | 125% Up To $2,500 | Visit Site | BetUS |
| #4 | Everygame | 100% Up To $500 | Visit Site | Everygame |
| #5 | MyBookie | 100% Up To $1,000 | Visit Site | MyBookie |
Betting on Which Pitcher Will Record the Most Wins in 2019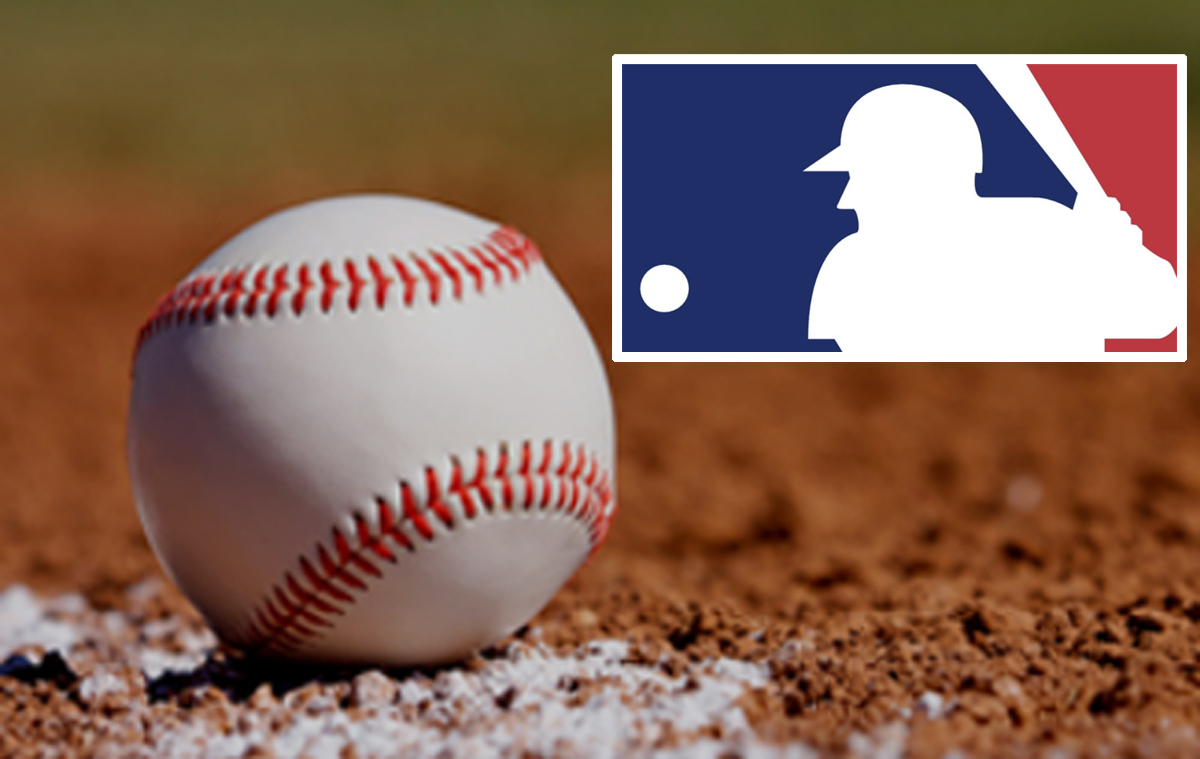 Blake Snell erupted in 2018.
The Tampa Bay left-hander turned in a Cy Young Award-winning campaign, leading the Majors with 21 victories.
Had you pegged Snell to lead the Big Leagues in wins last season, you would have profited quite handsomely.
Looking at the odds for which MLB pitcher will record the most wins in 2019, there are a handful of names who offer tons of upside, just as Blake did at this time last year.
Guys like Corey Kluber and Max Scherzer are likely to be in the mix, and if Jacob deGrom could ever get any run support, he has the skillset to reel off 20 victories while hardly breaking a sweat.
But aside from the big guns at and near the top of the betting sheet, a few pitchers are sticking out to me as men who have enough stamina to lead the league in wins.
Before I get into my predictions for MLB pitchers' total wins in 2019, take a peek at the pricing.
Odds for Most Wins by an MLB Pitcher
Corey Kluber joined Blake Snell as the only two men to notch 20 or more wins in 2018, and Yankees hurler Luis Severino was hot on their trail with 19. There was a three-way tie for most wins in the National League (18) between Miles Mikolas, Max Scherzer, and Jon Lester.
Now it's time to ponder who will lead the league in wins in 2019. Here are the odds that we have to work with over at MyBookie.ag.
The fact that no pitchers are priced under +800 tells you how volatile the outcome of this bet can be. Determining who is the best starting pitcher in baseball can be fickle, and there are bound to be some MLB players who break out in 2019.
It's easy to project a collection of pitchers who will be in the running for the most victories, but pinpointing the guy who ends up leading the league is fairly unpredictable.
All we can do is bet on the pitchers who provide value given their odds, and there are more than a few names who accomplish exactly that.
Is Max Scherzer the Safest Bet?
I can honestly tell you that I really think he is. And I have plenty of evidence to back that claim up.
I could start by telling you that Scherzer has led his respective league in victories during four of the past six seasons, or I could just tell you he's averaged 18 wins per year since he won his first Cy Young Award back in 2013.
Those of you not concerned with what the 34-year-old right-hander did when he was in Detroit, I'll happily tell you what he's been up to since joining the Nats. His highest ERA over four seasons in the nation's capital was a sturdy 2.96 mark back in 2016, and he's struck out at least 268 batters every year since 2015.
He led the entire majors in innings pitched and strikeouts in 2016 and 2018, yet he was just as good and won his third Cy Young Award in 2017!
Forget about Clayton Kershaw being the most dominant pitcher in baseball. That theory expired at least two years ago. Max is now that guy.
Given how productive the Nationals lineup should be in 2019, I expect Max to once again rack up 18 or more wins.
Scherzer is the only pitcher in baseball to log 200+ innings for six straight years — a mind-boggling statistic when you consider how prevalent injuries and stints on the DL are nowadays (MLB to rename DL to "Injured List").
When you add everything up, you won't find a pitcher in baseball who is more qualified. And you won't find a better candidate to lead the league in wins, either.
Lofty Expectations for Trevor Bauer
The Cleveland Indians are mighty fortunate. They have Trevor Bauer locked up for the 2019 season and only had to pay him $13 million. I say only $13 million because that's a major discount considering what the 28-year-old hard-throwing righty brings to the table.
Although Bauer missed more than a month in 2018 with a stress fracture in his right ankle and was thus limited to 175.1 innings, he still finished sixth in the American League with 221 strikeouts. His 2.21 ERA was only bettered by Jacob deGrom and Blake Snell, the two men who walked away with the Cy Young Awards.
Trevor displays as much self-belief and confidence as anyone I have seen come into the league in a long time, which are the catalysts for why Bauer has decided to never sign a multi-year deal. He would rather prove to the league year in and year out how much he is worth, and that takes some major cojones.
I think there's a real chance we see him improve on his 17-win total from 2017, as he achieved that number in just 176.1 innings. Should Bauer be upright for 200+ innings in 2019, 18-22 wins should be a real possibility.
If he was +1000 to lead the league in wins, I'd perhaps pass on placing the bet. But the +2500 price tag attached to Trevor Bauer presents way too much upside to ignore.
Do Not Sleep on Aaron Nola
Aaron Nola quietly went about his business last year and pitched outstandingly for the Phillies. Truthfully, he was borderline sensational. By the time the 2018 season ended, the 25-year-old had finished third in the NL Cy Young Award voting.
Nola got there by confusing batters throughout the season, registering the fourth-lowest ERA (2.37) among all starting pitchers in baseball. Aaron K'd 224 batters in 212.1 innings while compiling a 17-6 record across 33 starts.
Did I mention he was one of six pitchers to have a WHIP (walks + hits per innings pitched) under 1.00?
Pretty good for a dude who Philly paid just $573k for in 2018, especially when you realize that Clayton Kershaw earned more than $33 million and wasn't nearly as effective as the Phillies ace was.
Nola, the 2014 National Pitcher of the Year Award winner as a junior at LSU, signed a four-year deal worth $45 million in February that includes a club option for $16 million in 2023.
Frankly, he is worth a lot more than that, and he knows he could have signed for a much larger deal, but Aaron is interested in a lot more than a fancy house and a lavish lifestyle.
Now that he's got some money in his bank account, Nola is ready to chase titles with the Phillies.
"I don't play specifically for the money. I play for the love of the game and I play for my teammates. They know that. I'm here to win and maximize my potential as much as I can."
I'd be comfortable laying some money down on Nola to lead the MLB in wins at around +1800 and would certainly have solace placing the bet at +2200. You can imagine what I did when I saw Aaron lurking way down at +3000.
Betting on Chris Sale to Lead the League in Wins
If I had to pick a pitcher to start Game 7 of the World Series right now, I'd go with Chris Sale. But just because I think Sale is the most dominant pitcher in the Big Leagues doesn't necessarily mean I think he's a good bet to lead the league in wins.
I wouldn't be surprised to see Boston start racking up enough victories where they can afford to rest him late in the year — just as they did in 2018. I'm not too worried about his shoulder, and I know he accounted for 208 or more innings for three straight seasons from 2015-2017.
But I also understand that Alex Cora is looking at the big picture.
I sincerely believe that Chris possesses the nastiest arsenal of pitches in the game, and if I knew he'd start 33 games, I would have already invested in this wager. But the Red Sox are more than aware that they'll need Chris healthy for the playoffs if they plan on defending their crown.
If that means skipping a few of his starts here or there, Boston will have no qualms.
I'm not entirely against backing Sale at +800. It's just not my favorite bet on the board, nor does it provide the most genuine upside. As far as which pitcher and his odds fit that bill…
My Pick to Lead the League in Victories Is…
I wanted to go with Trevor Bauer, but the fact that he has never eclipsed 190 IP despite being a full-time starter since the beginning of 2014 makes me a bit wary.
What I have no hesitations about whatsoever is that Aaron Nola will once again be on the short list of serious contenders to win the NL Cy Young Award. The improvements Nola made from 2017 to 2018 were obvious, and the numbers in the table below should make that pretty apparent.
| | 2017 | 2018 |
| --- | --- | --- |
| Games Started | 27 | 33 |
| W-L Record | 12-11 | 17-6 |
| ERA | 3.54 | 2.37 |
| Innings Pitched | 168.0 | 212.1 |
| Strikeouts | 184 | 224 |
| WHIP | 1.208 | 0.975 |
I like the Phillies' chances of being a really good team in 2019, and I heavily suspect that Aaron Nola is the guy who'll be leading the way.
The Rundown
Could you go with Corey Kluber or Luis Severino at +800? Sure you could. I'd recommend that if you are deciding between one or the other, you should definitely lean towards Kluber.
But my intention in this post was simple. I wanted to browse through the odds and reveal the pitcher who not only provides the most value at his price but also has a realistic shot of leading the league in wins.
I'm betting on Aaron Nola. Which starting pitcher are you pulling the trigger on?