Hide Bonus Offers
| | | | | |
| --- | --- | --- | --- | --- |
| #1 | Bovada Sports | 50% Up To $250 | Visit Site | Bovada Sports |
| #2 | BetUS | 125% Up To $2,500 | Visit Site | BetUS |
| #3 | MyBookie | 100% Up To $1,000 | Visit Site | MyBookie |
| #4 | Everygame | 100% Up To $500 | Visit Site | Everygame |
| #5 | BetOnline Sports | 60% Up To $1,000 | Visit Site | BetOnline Sports |
Betting Picks for DreamHack Open Tours 2019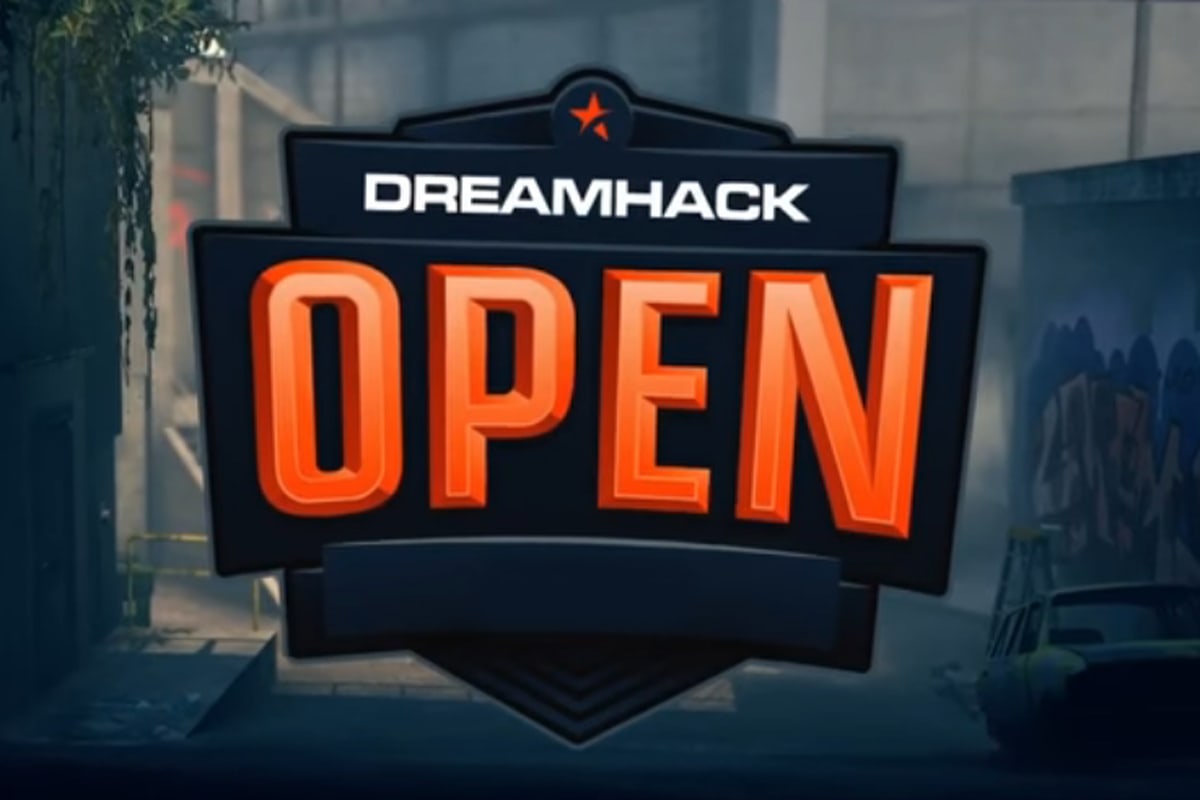 DreamHack is one of the most revered and respected names in Counter-Strike, so it's no surprise to see them hosting events all over the world.
Hosting tournaments in France might be a trend in esports, considering that DreamHack Open Tours is happening just days after the Disneyland Paris Dota 2 Major.
But there won't be any MOBAs at this DreamHack. The Swedish LAN masters built their name on Counter-Strike, so that's all you'll see.
The tournament's title is somewhat misleading, though; there will be two divisions for competing at DreamHack Open Tours. One will be an actual open tournament where anyone can compete, and the other will be for eight professional teams battling it out on the big stage.
The latter is where you can profit off the event yourself.
If you're looking to place an outright, Bovada already has their odds published. They're listed below, accurate as of this writing.
Outright
The Reach the Final
Note that these odds are subject to change.
There are some tight odds for the event's winner, but there's a pretty steep divide in the middle of the table. Most of the qualifier teams, like FrenchFrogs, Ghost, and Instinct, don't stand much of a chance against heavy-hitters like Mouz and G2.
Unless you're particularly savvy about mid-level French Counter-Strike, I'd stay away from those teams. Windigo, the winner of the European qualifier, is the only one we'll talk about.
With those odds in mind, let's go over the teams that have a shot at winning DreamHack Open Tours 2019.
Mousesports – chrisJ Soldiers On
Players come and go, but Mousesports' longtime dual-rifler chrisJ has worn the Mouz jersey since the organization entered the Global Offensive era. He's not just there for legacy purposes, either. His .73 kill per round and .64 deaths show he still has the skills.
The roster's recent revamping does put me on edge.
Karrigan, woxic, and frozen have just over two months of experience with the team and only one real event under their belt. Their team name carries a lot of clout, but I don't know if their players can back it up.
The one event they've gone to didn't end terribly for the fledgling roster. They took 5-6th at IEM Sydney after immediately falling to the lower bracket against BIG.
Mouz got their revenge with a decisive 2-0 later on, but the potential for getting upset is there. They later fell to MiBR in the first round of playoffs.
Mouz isn't a terrible choice for an outright, but I think they're being overrated here. Their roster is young and unpredictable. One rough match against Windigo or Valiance can push them into the lower bracket in the group stages, giving them an even harder climb to the podium.
AVANGAR – A Team So Good You Yell Their Name
Regions like Sweden and France usually take turns dominating Counter-Strike while the rest of Europe and North America scramble for the scraps. It's rare to see teams outside of those regions dominate, which is why it's so refreshing to see a west Asian team like AVANGAR do so well.
The caps-locked Kazakhstanis have been pulling off so many upsets that I don't know if I can call them upsets anymore. Big wins over OpTic and North justify their presence at the top level of Counter-Strike: Global Offensive.
DreamHack Open Tours is another chance to prove their worth, and it's one I think they'll capitalize on.
They've all but secured their spot at ESL One Cologne later this year, so this tournament will be a warmup. They're coming into the event off a first-place finish at WePlay! Forge of Masters, so momentum will also be on their side.
G2 and Mouz are the only real competition for AVANGAR, but the west Asians could sweep through them if their run gets off to a good start. They're my pick for the tournament's eventual winners, especially since the odds are leaning away from them.
They're not guaranteed to win, but there's not a whole lot standing in their way.
G2 Esports – Playing at Their Own Level
G2 Esports was in contention for the best team in the world not too long ago, which only makes it more painful when they lose to teams I hardly pay attention to. The French national team may pack some of the most infamous names in Counter-Strike, but their results don't show it.
Against other top-level historic teams like Virtus.pro and Natus Vincere, they do great. They've gotten big wins against both of them within the past month.
Against qualifier teams like Epsilon and OpTic? They can't keep it together, with rough losses against both again within the past month or so.
Helping their chances are some recent wins over some of the teams in attendance. They took down Windigo very decisively at ESL Pro League 9 and even beat down AVANGAR in the qualifier for DreamHack Masters Dallas, albeit just barely.
I think G2 has a great shot at making the finals of this tournament.
The divide between high- and low-level pro teams is pretty stark, so as long as they keep it together, they should be good. Also helping is that they're in the same group as AVANGAR, and both will likely make it out on opposite ends of the bracket.
Valiance – "Meh" Is Better Than Nothing
Valiance is a fairly quiet esports organization, so fans might be surprised to learn that they've had a roster in Counter-Strike since 2017.
Their low-key presence isn't entirely undeserved, though; there's really not much to say about Valiance's players.
Their longtime riflers LETN1 and huNter have an interesting system of both serving as in-game leaders, but that doesn't stop them from contributing frags.
huNter himself sports a very impressive .8 kills per round, while his co-caller has a strangely low .61 deaths per. The team's recent transplants also have good records since rounding out the roster in March.
They're still a relatively young team, but they do show potential. I can't really see them winning the event or even making it to the finals, but I also can't imagine them losing to any of the qualifier teams with the exception of maybe Windigo.
Unless you're a hardcore eastern European Counter-Strike fanboy (deep down inside, aren't we all?), you should stay away from betting on Valiance for now. Wait and see how their roster settles before you take any risks on them.
Windigo Gaming – Qualified to Upset
I've mentioned a few times that the qualifier teams aren't worth much attention, but Windigo is the one exception. HellRaisers' sister team didn't make the cut to get invited, but they'll be competing with the invites, not the other qualifiers.
The Bulgarians are undoubtedly the best national team in their own country, but DreamHack Open will be in France against some French teams. They're far from home, but I don't think they'll return without a few names taken. Of all the qualifier teams, Windigo has the most upset potential.
My reasoning is that their spotty results will come back to help them in Paris.
They had a small dry spell earlier this year, but now they're fresh off a silver finish at LOOT.BET/CS Season 2.
It's also worth noting that they beat Valiance to even qualify for DreamHack Open Tours, so keep an eye out for that head to head.
Don't put money on them for an outright, but if G2 or Mousesports are slacking, look for good odds.
Windigo will be the team to upset them.
It's possible they could make the finals in an alternate dimension, but only go for it if you really, really like Bulgarian Counter-Strike.
My Picks for DreamHack Open Tours 2019
To Reach the Final
Even with the deep divide in talent, a couple of teams could make it to the top.
AVANGAR is pretty set on making at least second place, but whether it will be G2 or Mouz against them in the finals is up for debate.
Of those two, G2 has the better record going into the event, so my money's on them.
Winner
The odds are close in this three-horse race, but AVANGAR is my pick.
They're the most stable among the three (no pun intended), and upsets will happen in Paris. Add in their very underrated odds, and the Kazakhstanis seem all but obvious as an outright choice.
These odds are taken from Bovada, so head there if you want to place your wagers early. Good luck, and happy betting!
Ready to lay some real money down? Check out our list of the best sites to bet on CS:GO.