Betting on What Will Happen in Squid Game Season 2

Everyone has Squid Game fever. It's been that way since September, and I already went over some Squid Game prop bets, while debating whether the franchise would ever move to the big screen.
I am sure a Squid Game movie will come in due time, especially with the news that Squid Game season two is officially happening.
This has turned into Netflix's biggest vehicle yet, and there's just no way they don't milk this thing for all that it's worth.
Maybe I'm wrong, but the show is at least continuing, and with season two set to drop sometime in the next two years, the plot only thickens.
In anticipation of Squid Game season two, BetUS has pushed out new prop bets detailing how things could unfold going forward. Let's take a look at those props and come away with some Squid Game season two predictions.
Seeing as these are Squid Game season two props, be aware that major Squid Game season one spoilers await.
Will Red Light, Green Light Be Played?
Squid Game is predicated on playing kid games for money, and if you don't win, you die. It's savage at its core, but there is beauty in its simplicity.
I'm not so sure if there is beauty in repetition when it comes to this, however.
When season one first shot the Red Light, Green Light scenes, it was absolutely horrifying. The characters had no clue what they were in for. If they lost, they'd be sent home, surely – not brutally murdered.
Sadly, they would prove to be wrong, and the haunting opening arguably served its purpose as a grand, slow reveal to the horrors that awaited.
You can get a peek at it in the trailer, if you haven't seen it all already.
There's always the chance Squid Game season two pays homage to its gritty beginnings, but my guess is that ship has sailed.
Squid Game season two will look to push the envelope further, and generating regurgitated content shouldn't be part of its mission.
Will the Front Man Be Arrested?
This is one of my favorite Squid Game props for two reasons; it has to do with an intense character, and the value is extremely appealing.
I told you there would be Squid Game season one spoilers, and I'll give you the rundown.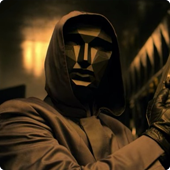 The Front Man is Jun-ho's missing brother, In-ho
In-ho is a former Squid Game winner
The Front Man seemingly kills Jun-ho
Considering Jun-ho was about to spill the beans on what went down in the Squid Game tournament, it's obviously entirely possible the lid gets blown off this operation.
Of course, matters are complicated by the two guys in question being brothers. There is also the problem of The Front Man being arrested likely meaning the end to Squid Game.
We literally just found all of this out about The Front Man, and there is an insane amount of story to tell. For now, I'd favor the show slow playing his ultimate fate.
Will Jun-ho Arrest the Front Man?
That's going to be awfully difficult, considering the show left him for dead at the end of season one. On the surface, I'd imagine that betting on Jun-ho being the one to arrest The Front Man feels like a reach.
I'll start answering this question without another question, though.
Do I think Jun-ho is actually dead?
No, I do not.
That said, Jun-ho has been wounded and fell off a cliff. He could absolutely be dead already, but even if he's not, he has to deal with the fact that he was just shot by his brother.
Even if/when he survives and gets past that, there's just the complex nature of Squid Game's set-up and all parties involved. Getting to The Front Man probably won't be so easy, and I already am predicting he doesn't get arrested.
Not in season two, at least.
Is Oh Il-nam Seong Gi-hun's Father?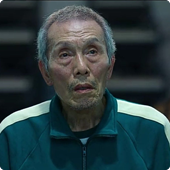 Contestant #465 and contestant #1 form a bond in and outside of the game, so the groundwork has been laid out for Seong Gi-hun to be hit with some devastating news.
He's already endured plenty after season one, and learning the now deceased Oh Il-nam (the architect of Squid Game) is his real father would be a pretty tough pill to swallow.
There is something between these two, and it's been clear that Seong Gi-hun isn't going to have it easy in this series.
The good news is he was able to connect with Oh Il-nam early on. The bad news is once he finds out it was his dad all along, he'll have to cope with the fact that he was a monster.
Odds Seong Gi-hun Re-Enters the Competition
Squid Game season two is happening, so that suggests the games are back on to some extent.
Does that mean for sure that Seong Gi-hun is going to go back into the game? Considering he's got a daughter in the U.S. somewhere and he already won, there isn't a ton of logic to support his return.
However, he's the main character and the series is still rolling, so it seems likely that he'll be coerced into competing again for some reason.
The exact reasoning won't be known just yet, but thrusting Seong Gi-hun back into a life-or-death jaunt through kids games seems likely.
The odds are split, too, so this looks like a nice opportunity for bettors to capitalize on what seems like an obvious answer.
Will Seong Gi-hun Become a Squid Game Staff Member?
We already saw someone infiltrate the Squid Game staff to get to the bottom of everything, and look how that turned out.
I won't say staff infiltration isn't on the table for someone, but putting a mask on the main character just to spy on everyone seems like a bad use of his time.
Seong Gi-hun probably wants to take this operation down in the long run but sneaking back in as a staff member probably won't be the way he does it.
Odds Seong Gi-hun Replaces the Front Man
This is perhaps the most interesting bet going into Squid Game season two.
There are a lot of Squid Game theories to chew on, but one is that Seong Gi-hun could directly impact the future of Squid Game by becoming the next Front Man.
Here's why it actually makes some sense.
The current Front Man's identity is known
It's possible Seong Gi-hun's dad is the game creator
The Front Man is a past Squid Game winner
Seong Gi-hun may re-enter the games for any number of reasons, but it's also possible he eventually plays a larger role as the Front Man.
Why that would be is anyone's guess, but the fact that a past winner has filled those shoes before leaves the door open. It's not overly likely, but based on value and what's happened so far, this is a fun bet to take a shot at.
Betting on What Happens in Squid Game Season 2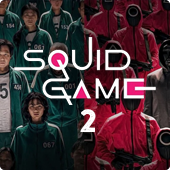 I already touched on numerous Squid Game betting markets, as the top entertainment betting sites were quick to hop all over one of the hottest items out there.
Bettors could have hammered down wagers dealing with a Squid Game movie, potential Emmy wins from season one, and more.
These Squid Game season two props are a bit more tangible, though. Some have wacky odds, and a few may not even be properly answered in the next season.
I like the upside with a couple, though, and some of the pricing is tight enough to draw interest from bettors. More than anything, I just can't wait for Squid Game season two, just to see where this story goes.
You can make money betting on what happens in Squid Game season two, of course, and hopefully my analysis and predictions assists you in making the right bet.
Like betting on entertainment? There's endless reality TV shows out there to bet on, and this post breaks down the best ways to profit from them.
September
Casino of the Month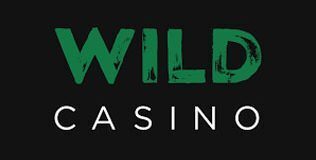 Welcome Bonus
250% up to $5,000