Betting on The RSM Classic – Recommended Matchup Picks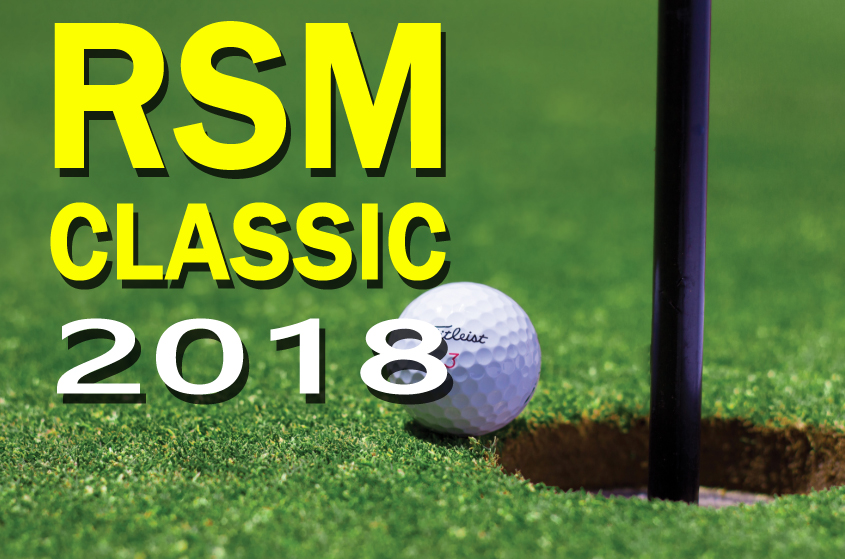 Precision, precision, precision.
That's what it's going to take to get it done this week at the RSM Classic in Saint Simons Island, Georgia.
If you look at the recent winners or even how last year's edition played out, you'll see that it isn't the long bombers that drape the top of the leaderboard at Sea Island Golf Club.
It's the guys who are disciplined off the tee and accurate with their approach shots who play well around the Seaside Course.
The venue isn't long, and there are only two par 5s on the scorecard, so it shouldn't be a shock that a guy like Austin Cook won this event in 2017. It shouldn't be a surprise that guys like Brian Gay and Brian Harman finished in the top four, as did Andrew Landry and Kevin Kisner.
So does that mean I should ignore the biggest hitter of them all in my matchups this week?
Cameron Champ doesn't fit the bill as the type of player who succeeds at this golf tournament, but the kid has been picking up steam since he won three weeks ago in Mississippi.
I'm not ready to write him off just because he isn't a "precision-type" player, but there are enough other head-to-heads on the betting sheet to not have to wonder how he'll fare.
There were four in particular that I really think can be taken advantage of given the pricing, and I'm here to share my thoughts.
Take a look.

Russell Henley vs. Chesson Hadley
Some guys just play well in certain places. Either their games are tailor-made for specific golf courses, or perhaps they just feel comfortable in a given area.
In the case with Russell Henley and the Seaside Course, things just usually happen to work out.
Henley grew up in Macon and attended the University of Georgia, so I know he has plenty of Georgia roots. He resides just 180 miles up the coast from this week's venue, so maybe he just truly enjoys this region of the country.
Either way, the fact of the matter is this.
The last three times Russell participated in this golf tournament, he finished 10th, 6th, and 4th.
I know the 29-year-old three-time PGA Tour winner didn't get off to the start he would have hoped for when he missed the cut in both Napa and Las Vegas, but check out what he did last week in Mexico.
Because despite going "MC Hammer" in Sin City, Russell shot a second-round 66 and appears to have found a swing thought that clicked.
Henley finished an unexceptional 29th at the Mayakoba Golf Classic, but he ended the week fifth in driving accuracy and fifth in greens in regulation (GIR).
He's always been a streaky putter, and it's obvious that he has an affinity for the greens on Saint Simons Island.
I like his chances of playing well this Thursday through Sunday.
Now flip the script, and let's peek at Chesson Hadley. The lanky 31-year-old finished seventh his last time out at the Shriners Hospitals for Children Open, but he always plays well in Las Vegas.
The big hitter's strengths mesh perfectly with what TPC Summerlin has to offer.
But at the Seaside Course, and even the Plantation Course (which players will play one of the four days), his ability to cut corners and airmail fairway bunkers won't be a huge factor.
Chesson Hadley is a good player, but just look at the data. You'll see that Chesson has played this tournament five times, and he's never cracked the top 32.
2013 – Missed cut
2014 – 32nd
2015 – Missed cut
2016 – 45th
2017 – 37th
You want value?
Well, take all of this into account and grasp that Henley is actually the underdog in this matchup. Need I say any more?
Padraig Harrington vs. Kramer Hickok
I browsed the pricing at a range of golf betting sites, and I've got to be honest.
I am shocked that I was able to scoop up Kramer Hickok at +105 against Paddy Harrington in a head-to-head matchup this week.
I'll quickly tell you why.
For those of you that don't know, Kramer Hickok is a rookie on the PGA Tour via finishing second on the regular-season money list.
He also finished second during the Web.com Tour Finals four-tournament series, so let it be known.
The dude is a stud.
Perhaps all of his time living with Jordan Spieth finally rubbed off because now Kramer is really coming into his own as a player.
He shot 67-67 over the weekend in Vegas to finish 23rd and followed that up with another top-30 finish in Playa del Carmen last weekend. That included another 67 on Sunday.
It's obvious that Hickok can handle the pressure, and it's obvious that he's swinging the golf club well right now.
As for Padraig Harrington, the three-time major champ?
He's actually played a fair amount of golf since being a vice-captain for Thomas Bjorn at the 2018 Ryder Cup at the end of September. He immediately jumped into action at the Alfred Dunhill Links Championship and impressively notched a seventh-place finish.
But after a T-22nd at the Sky Sports British Masters, his game has tapered off rather vehemently.
Paddy played the Andalucía Masters at a track that's similar to the Seaside Course and demands prolific ball striking. Well, he finished in a tie for 66th there.
Then he followed that up with a pair of pedestrian-like 35th-place showings, including just last week in South Africa.
I'm not at all convinced that Paddy is ready to turn things around and scrape out a top 25 in Georgia, while Kramer is primed to do just that.
I firmly believe that Hickok should be laying -125, and Harrington should be the player getting +105, but instead, it's the other way around. That means it's time to pounce!
Bud Cauley vs. Peter Uihlein
I don't see a massive edge here, but I see enough to get me on board.
Peter Uihlein is a talented golfer who is bound to win a golf tournament on the PGA Tour at some point in the near future. He co-led the Shriners in Vegas the last time out but succumbed to the Sunday pressure en route to firing a +4 75 (T-23rd).
Hopefully, he will use that poor finish as motivation to come out and get into contention again, rather than sulk and be disappointed about an opportunity he let slip away.
I won't guess which approach the former Oklahoma State golfer takes, but I do know this.
I know Peter has never played in this golf tournament before, and I know that driving accuracy isn't exactly his forte. It leaves me wary as to how Uihlein will fare at the Seaside Course, so I'm a bit antsy in projecting a really high finish.
But on the other hand, Bud Cauley?
Now there is a guy who I feel really strongly about having a stellar week.
The question marks surrounding how Bud would play after returning from injuries sustained in a car crash have been put to bed because Cauley has looked pretty reliable during the fall portion of the season.
After getting his feet wet with a 46th at the Safeway Open, Bud posted a top-10 at the Shriners on the heels of 66-67-65 over the final three rounds.
He looked decent in Mexico, where he finished 29th, but I can sense that he is oozing to break through and put it all together.
Being that he is comfortable in Saint Simons Island and finished eighth at last year's RSM Classic, I feel confident that he will have a strong week.
I feel less sure about Peter's projection, so I'll let's "Roll Tide" here!
Luke List vs. Sam Ryder
The best thing I can do for you is to point out blatant value when it is staring me in the face. Well, after comparing prices amongst the most reputable sites, SportsBetting.ag is doing us a favor.
Neither Luke List nor Sam Ryder are necessarily known for their prowess as terrific putters or having magnificent short games. Both of these guys bomb the ball, especially Mr. List.
Knowing that the Seaside Course won't exactly fit List's eye makes it a bit of a crapshoot to predict whether or not Luke will perform favorably. The layout will take the driver out of his hands on many occasions, which doesn't bode well for Luke in the least.
In two starts so far in the 2018/2019 FedEx Cup schedule, List has quite the polar opposite finishes. The former Vanderbilt star got the ball rolling in Napa by placing fourth at the Safeway Open but took the next month off to rest before missing the cut at Mayakoba last week.
In two career appearances at the RSM Classic, Luke again has a mixed bag (13th and an MC). So it's pretty safe to say that nobody really knows how Luke List will play this particular week.
However, his opponent in this head-to-head has shown us a whole lot more over the month. Sam Ryder tied with Luke List for fourth place in Napa Valley, but he's since played three more times and made the cut in each event.
Ryder parlayed a final-round 65 at the CIMB Classic into a third in Vegas, which was highlighted by a sizzling 62 on Sunday.
The 28-year-old Stetson University product is on the brink of cashing in big time, and the zone he is currently in swinging the golf club makes me like his chances of at least posting a solid finish this week.
The icing on the cake here is that Ryder is priced at +115 on SportsBetting.ag, while List is mysteriously listed at -135. With Ryder +105 and +110 elsewhere, it's clear as day to me that the play is to jump on Sam at SportsBetting.ag.
And go ahead and be happy that you locked in some serious value!
The Takeaway
I hope you like some of these matchups and plan to get on board.
If you prefer to tune into the DP World Tour Championship going on in Dubai, go ahead and check out my matchup picks for that event.
I'll be watching as much golf as I can this weekend, so my wife will just have to bear with me!
I'll also be back giving betting tips and advice for next week's event, which is a bit different than normal.
Can you get excited about Tiger vs. Phil for 9 million bucks? Because I sure can!