Betting on the Latest Hollywood Sequel – How Much Money Will Frozen 2 Make at the Box Office?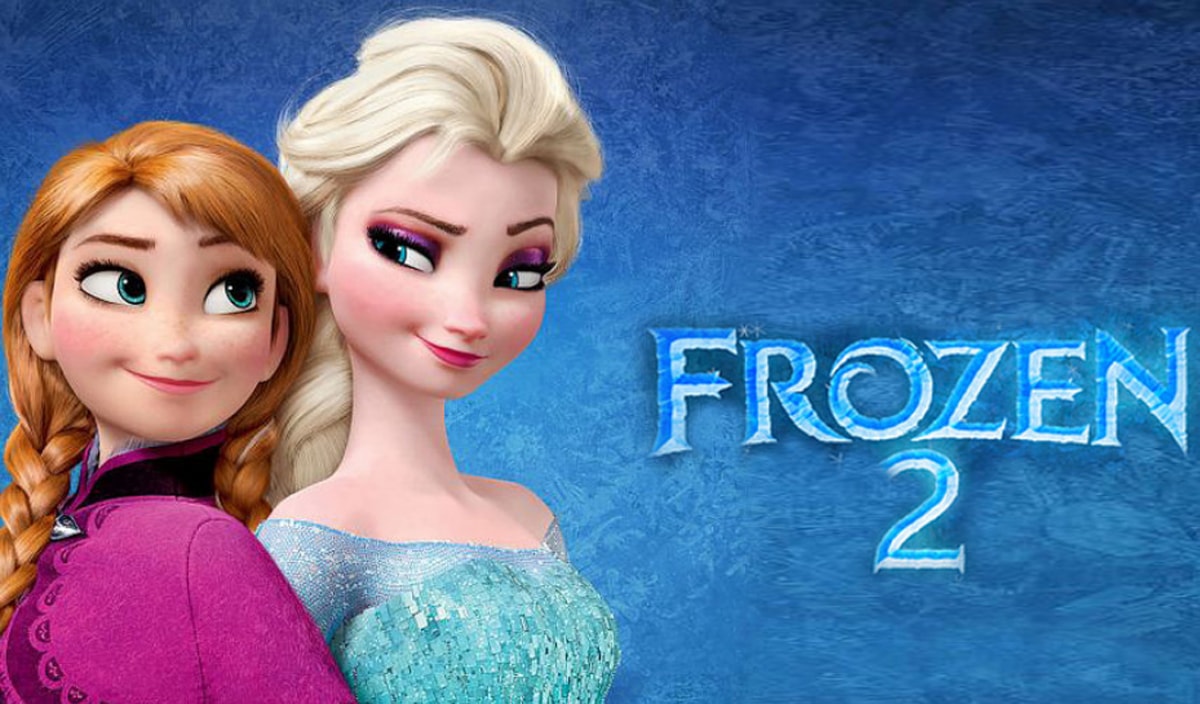 You can stop the constant Frozen reruns and punch the disc out of your DVD device. The nightmare has ended, and a new one shall begin.
Nothing will stop your little ones from demanding princess outfits for Halloween or, you know, every day of the year.
But perhaps with the announcement of a November release for Frozen 2, parents (and fans of Disney) can start looking ahead instead of being caught in a hamster-wheel of "Let It Go" onslaughts.
It's been five long years of the Twilight Zone for parents everywhere, and while it won't truly end (it'll just become different), at least you can change the record.
In all seriousness, the arrival of Frozen 2 can't come soon enough for the children of this world, while you're only lying to yourself if you can't admit you're eager to see more of Olaf.
Just check out the Frozen 2 trailer, and you'll get excited, too.
It seems a bit darker than I recall, but a Frozen sequel was always going to be, um, edgier?
Regardless, Anna, Elsa, and the rest of the gang will be back to create more magic, while new faces voiced by This Is Us actor Sterling K. Brown and Westworld's Evan Rachel Wood join the now iconic cast.
The new Frozen movie is worth getting excited about, but this also got me thinking about two things: how bettors can make a little cash from betting on Frozen 2's box office numbers and what other films Hollywood needs to revive.
Where to Bet on Frozen 2's Box Office Numbers
This is still a bit of a hypothetical, seeing as the news of the Frozen 2 November 2019 release literally just broke.
But it won't be long before the best entertainment betting sites start thinking of how to profit from this news.
Considering I've written about box office odds for movies like Glass and Bohemian Rhapsody, I tend to think this will be an entertainment prop bet made available to bettors in the not-too-distant future.
Projecting what Frozen 2 will make at the box office won't be easy, but you can certainly use the first film's insane success ($1.27 billion in its first year, $67 million on opening weekend) to gauge things.
I'm not here to predict where the entertainment betting websites will price things, but you can bet Frozen 2 will challenge the all-time record (Avengers: Infinity War with $257 million) and Vegas will set the over/under at a high mark.
You'll know how to bet when you see it, but the first step is knowing which novelty betting sites to check for the latest box office odds.
Bovada is certainly one that offers wagers on just about everything, but I have routinely stumbled upon movie wagers at MyBookie.ag more than anywhere else.
The wager isn't out just yet, but when it is, MyBookie should be your best place to bet on Frozen 2 box office odds.
What Other Movie Sequels Need to Happen?
I jumped for joy when I heard about the Frozen 2 release date for three reasons: my nieces and nephews are going to be insanely excited, it's honestly a great movie, and Frozen 2 betting odds are something I think bettors can exploit.
Okay, there's a fourth reason, and that's the notion that with one awesome movie sequel, many more could follow.
Hollywood is admittedly in a bit of a funk when it comes to creativity. The new movies they do come up with reach a bit too much or just aren't well done, and there's also a lot of money to be made in nostalgia.
People don't love change, and they also like to be reminded about how much they loved something. That's why there is an endless string of Star Wars movies being released, why Indiana Jones 5 is probably going to be made, and why yet another Batman movie is destined to hit theaters in 2021.
That sparks conversation about who will be the next Batman, but none of these are true sequels like the Frozen 2 film we're getting in November of this year.
Here's the thought: which movies were awesome and could easily stick as epic stand-alone movies but could work just as beautifully with the story picking back up in a second movie?
I'm sure you have your own ideas, but I tried to stretch myself out to cover a lot of different genres. These won't be all kids' movies, but they sure will be movies deserving of a sequel.
Up 2
From one kids' movie to the next we go. I promise you, the majority of the movie sequels that need to be made won't slide into this category, but this is still one sequel everyone would love to see.
There has been some chatter around an Up sequel, too, but to this point, nothing has come of it. Some say the story is over for Carl, Russell, and their dog Dug, but it actually feels incredibly open-ended.
I'm a firm believer that every movie needs direction and a core concept, though. Up would need to provide some believable (and entertaining) motivation for this trio to get back "up" there again.
Drive 2
Ryan Gosling is known better for First Man, La La Land, and a litany of other roles, but he's at his best in Drive. A stunt man by day and getaway driver for hire at night, the character only known as Driver is captivating, collected, and a quiet vigilante.
Gosling's calming presence and controlled power in this film are unforgettable, and the way things end casts doubt on whether a second would ever be possible. It could be, suggests director Nicolas Winding Refn, but the original film's ending would be disrupted by a sequel.
I tend to agree, but you could say that about any movie that never gets a sequel. Until they do, and suddenly you have two epic movies instead of one.
Math, I know.
The Fifth Element 2
Bruce Willis was in his prime back in 1997 when he served as a wisecracking cab driver in the future and stumbled into a plot about basically saving the world.
He's considerably older 21 years later, but the story could be revisited with his character, Korben, once again being forced into action to protect or help Leeloo, or perhaps even a new character.
Willis and/or Milla Jovovich would have to return to make this work, while effectively replacing Gary Oldman's brilliant villain (Zorg) could prove difficult.
Still, a Fifth Element sequel probably should have been made years ago, and with Bruce Willis' affinity for dipping his toe back into successful waters (Unbreakable trilogy, Die Hard franchise), you can't completely write this one off just yet.
A District 9 Sequel
There are a lot of movies that deserve sequels and even more that you wish would get a second installment. District 9 created a universe you simply expected to visit again.
The beauty here is that expectation should eventually be met with reality, as there have been ongoing talks about a District 9 sequel actually happening.
I hate to play spoiler, but the whole premise of the movie is that the main character, Wikus, slowly turns into an alien. He helps another alien escape from Earth so that he can get an antidote that will turn him back into a human.
Boom, nailed it.
There isn't really a happy ending stemming from that plot, however, which is obviously horrifying but also pretty powerful.
We've been able to chew on that for almost a decade now, though. It's time to get more Wikus, and given his newfound perception, he'll join the fight for aliens to be more well-received on Earth.
Inception 2
Anytime you talk about the best movie sequels that need to be made, you're undeniably going to run into a ton that, well, probably shouldn't be.
The main two reasons against making sequels out of some of the most iconic films are that it could blemish the message, performance, and ending of the first one and that it could just simply be bad.
I don't worry at all about Christopher Nolan and his Inception team turning in a poor product if Inception 2 ever comes about, but I do worry it could damage the way things left off.
Again, I'm not here to give away endings to movies you haven't seen, but in a film so based on perception of reality, Inception's closing moments were the cherry on top of a movie that built momentum perfectly designed for that final reveal (or non-reveal?).
Would an Inception sequel ruin that? Probably, but an all-star cast of Leonardo DiCaprio, Tom Hardy, Joseph Gordon-Levitt, and so many others is too good to pass up if the right story can be written.
Old School 2
There's nothing wrong with trying to go back to something that was funny and worked and tapping back into that humor.
Can you earmuff it for me?
The issue is that it just doesn't work that often.
Dumb and Dumber, Zoolander, Anchorman, The Hangover, and so many other great comedies were legendary, hilarious, and will forever remain extremely quotable. But the movies that followed them were largely garbage.
The problem with comedy sequels (and many sequels in general) is they refer to or lean on the source material way too much. Instead of getting the band back together and creating new memories, everyone gets caught up in nostalgia and beats you over the head with it.
An Old School sequel can work because there is nothing tangible tying it down to a similar model like the first movie.
The story just needs to change completely. It also doesn't necessarily have to center around Luke Wilson's character. Simply coming up with new situations and jokes will prevent any terrible re-hashing that everyone is undoubtedly afraid of as well.
I could go on and on about amazing comedies that need sequels. Add Step Brothers and Bridesmaids, as well as your favorite stand-alone comedy flicks to the list.
The Big Lebowski 2
The Dude abides. Unless he doesn't.
Jeff Bridges recently teased every Big Lebowski fan during Super Bowl 53 when he appeared in this commercial:
That isn't much like The Dude, who is far more likely to have a White Russian in hand than a regular beer.
That's neither here nor there.
The point is Jeff Bridges is a national treasure, and an aging Dude isn't something to be afraid of. What is, however, is how the world around him changed and that any The Big Lebowski sequel would have to be very careful about not overly forcing a new story on a character that would much prefer to loaf around and sip milky cocktails.
I still think there's room for this character in our lives, and Bridges suggested it's still possible. The Coen brothers just need to come up with a story that will keep The Big Lebowski from going down a dark hole of failed sequels.
Rounders 2
One more iconic movie that needs a sequel is Rounders. Matt Damon has publicly suggested it won't happen, but not too long ago, he was talking up the possibility of a Rounders 2 and even touched on a script.
I noted this a while back and specifically relayed to our readers what Rounders 2 shouldn't look like.
Either way, it doesn't sound like it's going to happen, but moviegoers can still dream. It's tough not to when a movie like Rounders captures a scene like in-person table poker or live betting in general and does it so well.
There is a very specific ambiance throughout Rounders, which captures the tension that surrounded Mike McDermott, both for his epic loss at the hands of Teddy KGB up until his rise to taking on the pros in Vegas.
But where is Mike now, or his slimy friend Worm, for that matter? I can just pop Rounders into my DVD player and go back in time and keep this classic on loop. But sometimes you crave new situations for your favorite characters, and there is still time for a Rounders sequel to deliver that.
Summary
Frozen 2 is going to be here in November. It's finally actually a thing, and everyone should be excited. Once we can bet on how it fares at the box office, it'll be even better.
However, betting on the Frozen 2 box office results is just the tip of the iceberg here. This should give way to a slew of potential sequels, whether they're the ones I just got done talking up or others you feel deserve to have a second installment.
Frozen 2 gets the conversation started and also gives us one more thing to bet on in the entertainment betting world. Movies entertaining us is one thing, but winning money off of that entertainment is just crazy. What's crazier, though, is not taking advantage of it.