Betting on the 2018 NBA Draft – Who Will Be the #1 Overall Pick?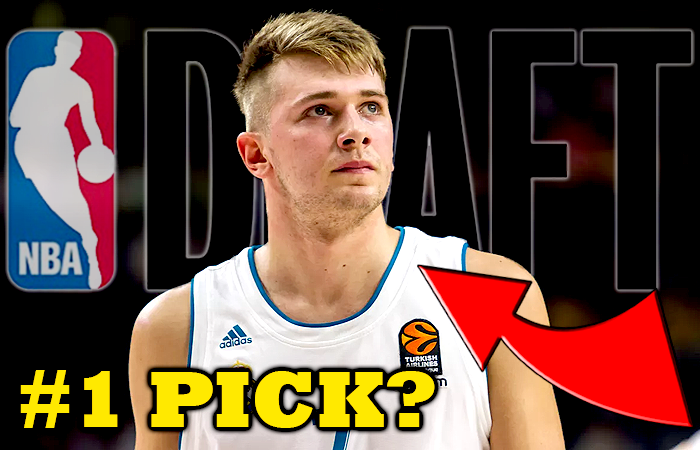 With the 2018 NBA Draft lottery sounding off on May 15th, it's finally common knowledge how the top of the 2018 NBA Draft will begin.
What everyone doesn't know, of course, is what huge draft day trades will go down and who will go #1 overall.
The Phoenix Suns earned the honor of making that call thanks to ending the regular season with the worst record in the NBA. Now they have to decide how they want to rebuild their franchise.
Who will they choose as their first pick? And is there any value to be had in the associated betting market?
Let's take a look.

State of the Suns
The Suns earned the first overall pick in the 2018 NBA Draft thanks to bad coaching, horrendous defense, some strategic tanking moves, and a slew of injuries.
Before you can really assess how they could or should use this top pick, you need to understand where this franchise is.
Devin Booker said this past season would be the last time he misses the NBA playoffs, but it may take more than just a big splash at the top of this draft to ensure that happens.
The good news is that Booker is a bright spot on a very young roster.
Booker isn't an asset defensively, and he's not always efficient, but he is a great shooter and fantastic isolation scorer. He could potentially work as Phoenix's lead guard, but he's best suited to man the shooting guard spot.
Josh Jackson busted out during the second half of his rookie season and may soon demand the team's starting small forward gig, while T.J. Warren can work there or at the four spot.
In a perfect world, an argument could be made that Booker is the lead guard, Jackson is the shooting guard, and Warren is at the three.
That would open the door to Marquese Chriss or Dragan Bender eventually locking down the four spot, or Chriss starting at the four and Bender starting at the five.
Of course, that's assuming Alex Len doesn't come back and claim the starting center job. It's also suggesting the Suns are even sold on all of these young talents at all.
There is also the case of Elfrid Payton, the return of injured guard Brandon Knight, and the presence of aging veteran center Tyson Chandler.
Payton could be gone via restricted free agency, Len is likely gone as an unrestricted free agent, and both Knight and Chandler have to be firmly on the trading block.
This is a long-winded way of saying the Suns have 4-5 tantalizing young pieces they probably like, but that they could still go in just about any direction at the top spot and easily sell it to their fans.
Top Options at #1
Considering the lack of efficiency and production in terms of wins, Phoenix should be looking to do two things: leave their options open and go after the best available player on the board.
Personally, I think the Suns should remain open to trading down from the #1 pick, and even if they aren't, they shouldn't go blindly into this thing thinking there is only one right move.
That isn't what sports bettors will think at first glance, as BetOnline and the other top NBA betting sites paint the Arizona big man as the obvious pick up top.
Here are all of the odds for the first pick in the 2018 NBA Draft:
DeAndre Ayton, F/C – Arizona
-200
Luka Doncic, G/F – Real Madrid
+100
Jaren Jackson, F/C – Michigan State
+3300
Field – Any Other Player
+2000
What is interesting here is how it's basically a two-man race at BetOnline.
Just about every NBA mock draft favors Ayton to be the first overall pick, but most everyone agrees that if for some reason it's not him, Doncic is the next-best bet.
That's what the odds tell us here, but BetOnline lists Spartans big man Jaren Jackson as the only other option.
In this case, I'm inclined to side with one of the two favorites or bypass Jackson for the "field" bet.
Obviously, logic still favors Ayton and then Doncic, but there are other guys to at least give a look here.
The first absentee here is Duke big man Marvin Bagley. In another year, it could easily be the talented Bagley that is the consensus top pick.
There is also Missouri phenom Michael Porter Jr., who missed almost all of his lone college season but has the physical tools and upside of a #1 pick.
Other guys that have at least garnered a ton of hype are Oklahoma guard Trae Young (+3000 at Topbet.eu) and Texas center Mohamed Bamba (+5000).
I'm not sure adding these guys to your "#1 pick radar" is all that necessary, but it's interesting to see that there are a few other options. It's also worth noting that there are also other NBA Draft betting sites that offer different bets, options, and odds.
Topbet.eu is one of the other sites to bet on the 2018 NBA Draft right now, and for this top pick wager, they're hard to ignore. BetOnline is the preferred option when you look at the odds for the two most likely scenarios, however.
Ultimately, while you could argue for all the guys mentioned above, I do think that if the Suns stand pat, the top pick is down to Ayton or Doncic.
The Case for Doncic
At this point, I don't think there really needs to be a case made in favor of Ayton.
He's a potential generational big man, as he is a total throwback in terms of size, length, and post moves, but he can also work his man in the mid-range and hit from deep.
Ayton just looks like a man amongst boys and brings so much to the table. He can rebound, block shots, defend, and makes scoring look so effortless.
There is good reason why he's the consensus top pick, and at -200 at BetOnline and -300 at Topbet.eu, it's clear the top NBA Draft betting sites agree he's the main man.
He doesn't HAVE to be, of course.
Luka Doncic provides a little more value for a guy that absolutely has the talent to go first overall.
The beauty with Doncic is that he's so versatile. He's able to effectively play up to three positions, as he has the size, length, athleticism, and skill-set to man the one, two, or three spot with ease.
This is either a franchise point guard or a stud perimeter scorer in the making. Doncic has an elite handle, a staggering step-back move, and a smooth stroke.
He's also adept at creating offense for himself and others, can work the mid-range as good as anyone, and knows how to finish around the rim with authority.
The huge difference between Doncic and Ayton is that he's proven how good he is against stiff competition overseas. The way he's beating opponents with his finesse, athleticism, ball-handling, and shooting doesn't require much translation.
This is who he is, and he actually might end up being a lot better than his Euro tape suggests.
I'm pretty confident Ayton is this monster of a man people make him out to be as well, but the main problem with him is that he won't be facing a bunch of soft bigs in the NBA.
He won't be the biggest man on the court each night, and his often rigid and slow moves might not exactly always translate.
More than anything, you have two elite (and very different) players.
One is more physical, towering, commanding, and seemingly effortless. He's also constricted to just playing two positions and is selling a brand of basketball not everyone is buying.
Teams should always look to get players they don't mind adapting to or can fit into their system, but an argument can be made that Doncic would slide into what the Suns do with ease.
If you look just at system and fit, that isn't as easy to say with Ayton.
Why It Won't Be Doncic
There is the obvious elephant in the room; Doncic recently suggested he might not come to the NBA this year.
That won't stop anyone from taking a chance on him in this summer's draft, but it could absolutely deliver a blow to his draft stock.
If teams up top aren't confident Doncic will play in the NBA next season, he could slide. As good as he is, it may not be worth the investment if an NBA franchise can't put a timetable on his potential impact.
The other factor is that Ayton seems more like a sure thing. He won't fit what everyone is doing, and he goes directly against the league's love for small ball, but sometimes you just need to recognize amazing talent and roll with it.
Are we to bypass all of the Anthony Davis', DeMarcus Cousins', Karl-Anthony Towns', Joel Embiids, and Nikola Jokics of the world just because the league as a whole wants so desperately to match up with the Golden State Warriors?
I don't think so.
Everyone needs to do their own thing, and for the Suns, that might be getting nasty down low. That might be grabbing Ayton like it's the most no-brainer pick ever and moving readily along.
Lastly, there is a faint argument that all of this "fit" talk is a waste of time. As much as Doncic makes sense for the Suns, there is another angle that says he doesn't line up with what they're doing at all.
Why? Because they already have a very similar young gun in Devin Booker that plays an awful lot like him.
They're certainly not at all the same player, but Booker is an isolation scorer that requires the ball in his hands to make things happen.
Adding another dynamic offensive weapon would make the Suns better as a whole, but adding one so similar to a star they already have may cause a traffic jam of sorts. It may also rub Booker the wrong way.
Beyond that, the Suns need to ask themselves if they even have a center they want right now. Chriss and Bender might cut it at times in small-ball situations, but neither is a true center.
Tyson Chandler is, but he's old and offers nothing offensively. Alex Len might be the guy, but he's never been consistent and could leave via free agency. Alan Williams has flashed upside but probably isn't the long-term answer.
Cue Ayton, who is an appropriate retort to the rest of the NBA's elite big men.
Will Doncic Go #1?
If you look at Ayton, all of the logic, and the odds, it's a simple "no." Doncic is good enough to be the first player taken this year, but he's not really the best player.
He's the best wing player in this draft, but he doesn't have the ability to dominate like Ayton does.
The more interesting question would be if Doncic wasn't in the draft at all and waited until next year. Perhaps then he'd be a more compelling #1 pick.
I still think there is an argument there, and he does fit what the Suns do. However, when you have the top pick and can land a player that can completely change the course of your franchise, you don't worry about fit.
You roll with the very best talent and trust your management, coaching, and personnel to adapt to make sure that massive investment pans out.
There isn't very much risk with picking either of these guys, but if the Suns want to get better in a hurry, their best bet is to just eat the chalk here and draft Ayton. It's not the big splash some will want, and it won't shock anyone, but it's probably the right move.
As for sports bettors, they probably need to just go with the favorite as well.
Ayton isn't a fun price, and you're not getting much back for what you're putting in. There's little point in chasing the better odds offered by Doncic if he's not the right pick, though.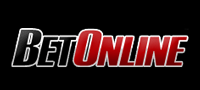 BETONLINE IS HIGHLY RECOMMENDED FOR NBA BETTING
September
Casino of the Month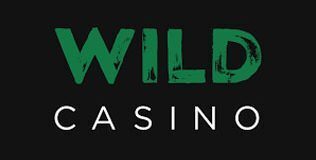 Welcome Bonus
250% up to $5,000