Betting on the 2018-19 NBA Rookie of the Year – DeAndre Ayton and Other Contenders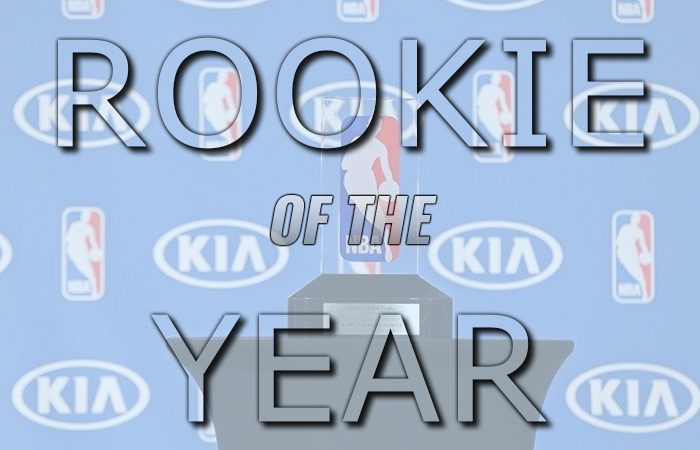 The Phoenix Suns made the call everyone expected when they made DeAndre Ayton the top pick in the 2018 NBA Draft.
Blessed with elite size, athleticism, and solid shooting range, Ayton looked like the best prospect in the draft, and it was hard to knock the selection.
Now Ayton and the rest of the top NBA Draft prospects will quickly turn their sights to the upcoming 2018-19 NBA season.
For some, that will include a stop at the NBA Summer League, and for others, it will mean training to get stronger for their first season as a pro.
For Ayton, it may mean doing whatever it takes to live up to that #1 pick status.
Part of that could be winning the 2018-19 NBA Rookie of the Year, an award he's already favored to take home.
Let's take a look at the odds for betting on the ROY and assess the chances of Ayton and some other main contenders.
All odds that are referenced in this article were taken from Bovada on 6/25/2018. These odds may have changed since the time of this writing.
NBA Rookie of the Year Odds
Bovada lists the star Suns big man as the top ROY candidate, yet he offers elite betting value thanks to a pretty generous +260 price.
That being said, not everyone thinks Ayton will win.
Check out how the other NBA rookies stack up over at Bovada.
DeAndre Ayton – Phoenix Suns
+260
Luka Doncic – Dallas Mavericks
+300
Marvin Bagley – Sacramento Kings
+450
Trae Young – Atlanta Hawks
+700
Jaren Jackson Jr. – Memphis Grizzlies
+900
Mohamed Bamba – Orlando Magic
+1100
Kevin Knox – New York Knicks
+1500
Michael Porter Jr. – Denver Nuggets
+1500
Collin Sexton – Cleveland Cavaliers
+2200
Mikal Bridges – Phoenix Suns
+2200
Miles Bridges – Charlotte Hornets
+2800
Wendell Carter – Chicago Bulls
+2800
Grayson Allen – Utah Jazz
+2800
Shai Gilgeous-Alexander – Los Angeles Clippers
+4000
Donte DiVincenzo – Milwaukee Bucks
+4000
Zhaire Smith – Philadelphia 76ers
+4500
Lonnie Walker – San Antonio Spurs
+5000
Robert Williams – Boston Celtics
+5000
Ayton makes good sense as the top favorite. As the first pick in this year's draft, he's understandably seen as the best overall player, and in going to one of the worst teams in the league, he's a borderline lock for a huge role right out of the gates.
I can't see Ayton sitting much in his first year. The Suns already renounced their rights to restricted free agent Alex Len, while veteran big man Tyson Chandler may quickly head to the trading block.
One way or another, Ayton is looking at a solid run as a rookie, and if he can maintain focus and improve on the defensive end, he looks like a pretty solid pick as the favorite.
Doncic, Bagley, and Young round out the main favorites, and each of them have a viable case to win.
The good news is that they all return even better value than Ayton, as Doncic was seen by many as the true top prospect in this draft.
Doncic heads to a solid situation in Dallas, where head coach Rick Carlisle is already talking up his versatility with mention of potential use at the four spot:
Carlisle on Doncic: "Him playing 4 is gonna be a problem for teams to match up with."

(Yoooo)

— Bobby Karalla (@bobbykaralla) June 22, 2018
Whether that happens or not, Doncic is a threat to start in year one, and due to his playmaking ability and scoring, he could easily vault past Ayton for the win.
Ditto for Bagley and Young, who should both see huge minutes in their first seasons as pro ballers.
Young may have to wait out a Dennis Schroder trade, but the Hawks have already said that he and Schroder could effectively share the court together:
Hawks GM Schlenk on Young and Schroder: "Both guys can play together."

— Michael Cunningham (@MCunninghamAJC) June 22, 2018
Because of that, bettors need to note Young's playmaking and elite outside shooting and consider him at a sweet +700 price.
The same goes for Bagley, who the Kings recently suggested could play at the three spot.
Even if that's not the case, his rebounding, shooting, and natural athleticism make him a threat to carve out a huge role as a rookie.
Value Picks
While those top favorites for NBA Rookie of the Year are surely your best bets, there are a few value picks you'll want to take a look at.
Here are my favorite three.
Kevin Knox (+1500)
Knox was one of my favorite under-the-radar talents heading into the 2018 NBA Draft due to his versatility and penchant for scoring, and he remains one of my favorite sleepers for NBA Rookie of the Year as well.
Knox's talent and upside are impossible to deny, but new head coach David Fizdale is already talking him up as a potential starter:
David Fizdale, asked if Kevin Knox could start this season: "Yeah, I'm looking at our roster right now, absolutely. Who's our starting three? Any of you guys know?" When Lee and THJ were mentioned, he replied, "They've both 6-6, 6-5, and he's going to have to guard LeBron."

— Steve Popper (@StevePopper) June 22, 2018
It's hard to ignore that, but it's also obvious the Knicks are going to be starving for talent. Big man Enes Kanter may bolt in free agency, while Kristaps Porzingis (knee) won't be ready to start the season.
A lot may be asked out of Knox right out of the gates, and depending on how the Kentucky product responds, he could deliver insane value at his +1500 price.
Wendell Carter (+2800)
Robin Lopez is not long for Chicago, and there is a chance the Bulls could pass on retaining shooting guard Zach LaVine.
Needless to say, the Bulls could be in need of a big man locking down some big minutes, and they could require some extra scoring.
Should both be the case, the talented Carter could be in for a huge rookie-year workload, while his polished offensive game makes him a threat on the block and as a shooter.
Carter can effectively be used at the four or five spot, so his upside as a ROY candidate really comes down to his role. With nothing to lose in their rebuilding process, Chicago could turn to him early.
Lonnie Walker (+5000)
This is a pure upside play, as the Spurs can work wonders with talented players, and Kawhi Leonard could be traded at some point this year.
Even if Leonard sticks around, Walker could grind his way to big minutes due to Danny Green's increased ineffectiveness as an offensive option.
Walker is a dynamo scorer on offense, so if the Spurs are looking to add juice to their scoring ability, playing him makes a lot of sense.
I do think a lot hinges on this one, but the value at +5000 is too good to flat-out ignore.
Who Will Win Rookie of the Year?
Like usual, I think this is a fine wager for multiple flier bets, and as sturdy of a pick as Ayton seems to be up top, I do think he's got some healthy competition.
In fact, I really would not have minded a Field/Any wager option, as a few guys are excluded from this list that could rise up the ranks and shock some people.
Atlanta's Kevin Huerter is a polished scorer being added to a weak roster, while Elie Okobo could easily win Phoenix's starting point guard gig.
A slew of other would-be bench warmers could work their way into big roles depending on trades or injuries later in the year.
For now, I don't see much reason to work away from Ayton. He makes a lot of sense as the eventual winner, and there will be little reason for the Suns to hold him back.
You can consider pivots like Doncic, Bagley, and Young, but Ayton has the easiest path to a double-double out of all of these options. And if the Suns can somehow improve with him on the roster, he'll surely get a good amount of credit for it.
PICK
DeAndre Ayton – Phoenix Suns
+260